Day 27-
Day 27-
This morning, as we were packing up, there was a 20-something on a BMW ADV bike packing up next to us.
He was headed toward Yellowstone, and then after that he was going to ride Beartooth Pass into Red Lodge. Basically the opposite of what we did yesterday.
He's from Florida and this is his first road trip....he's already addicted! Been on the road less than 2 weeks, and needs to be back at work in about a week. He's already trying to work out in his mind how to do another trip as soon as he can.
We shared our Yellowstone map with him, and he's contemplating taking a couple of days in Yellowstone now...no way to really see all of it in one day...before doing Beartooth.
It was good to see him enjoying his ride so much!
As we were warming up Mary took a pic. The TG is running great! I'm also getting used to the quieter exhaust. 45 mpg over the last 80 or so miles. Can't complain about that. About half at 45 mph, and half at 65 mph, pretty much the same amount of uphill as downhill.
This was the motel we stayed in (The Super 8 was sold out).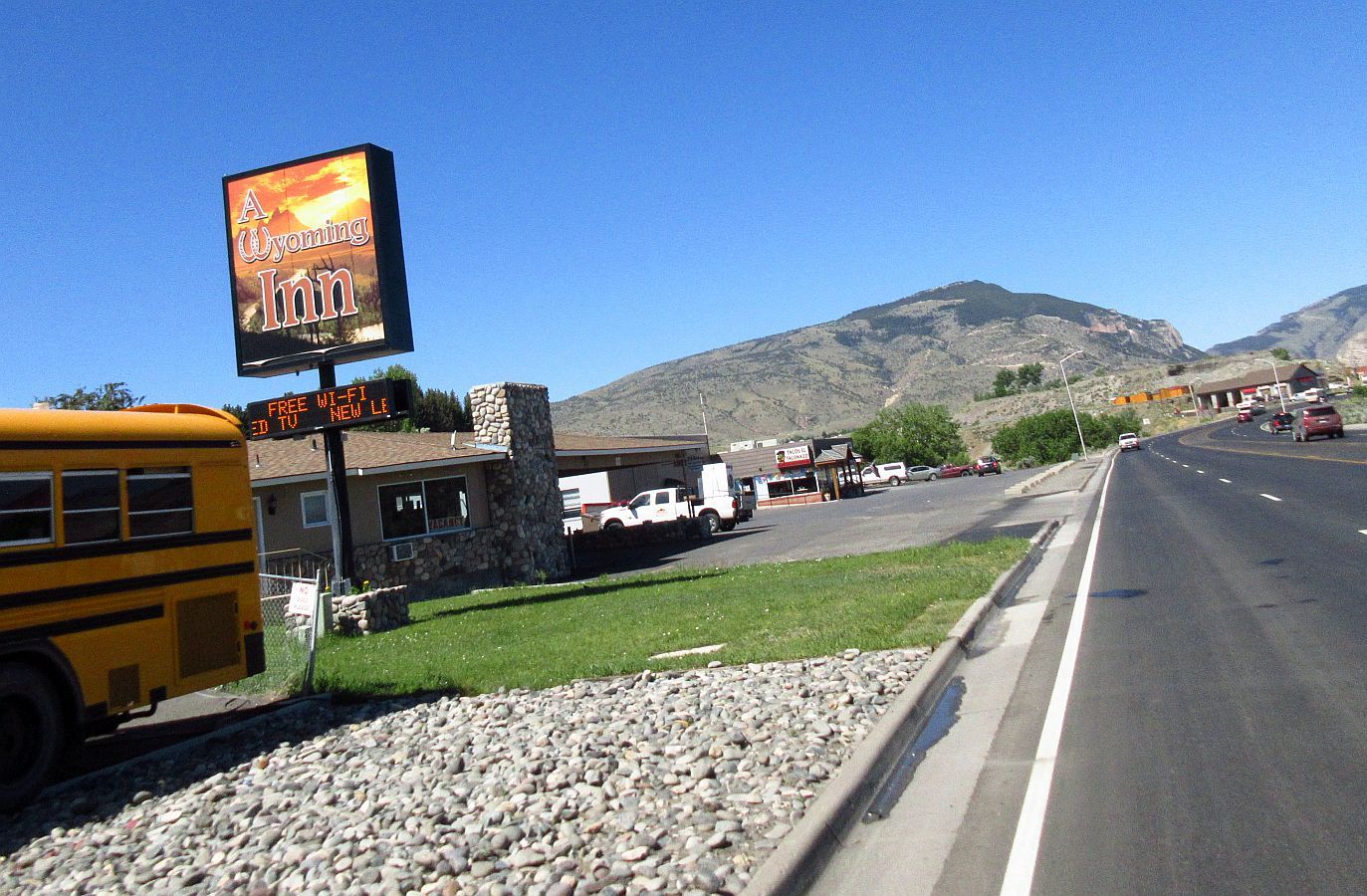 Today was very different than our ride yesterday...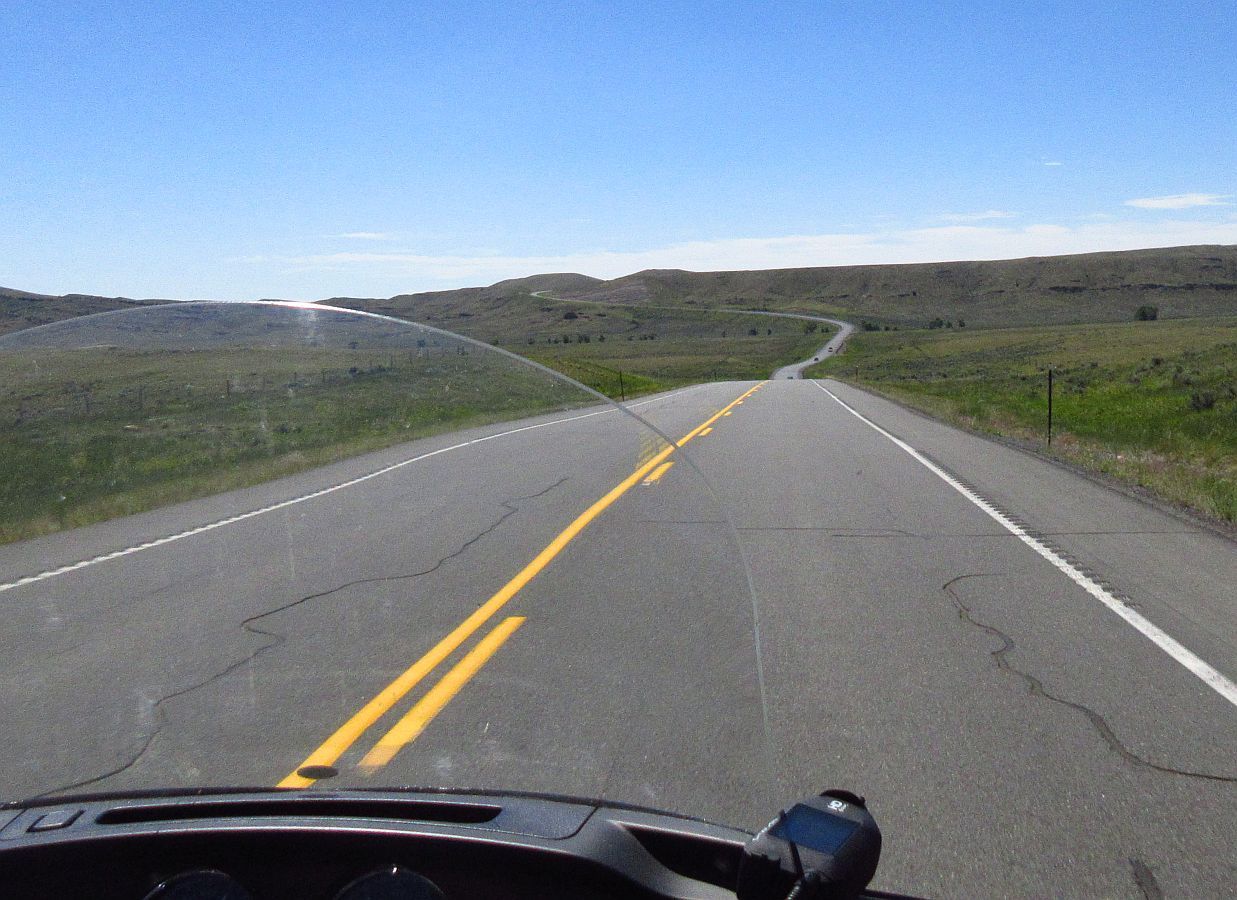 ...not much in the way of varying views. We see mountains, but they are a long way off...
...a look behind us. Speed most of the day was at 80 mph, and relatively straight.
But it was a relaxing day, giving us a chance to digest all we saw yesterday, anticipate what we're going to be seeing in Colorado, and just cruise, enjoying the open road and the exhaust note.
We did have this one section of road...
...Wind River Indian Reservation...
...winding thru the canyon, alongside the river...
More in next post.