Day 29-
Day 29-
Scott and Karin are at the Super 8, ready to roll at 9 AM.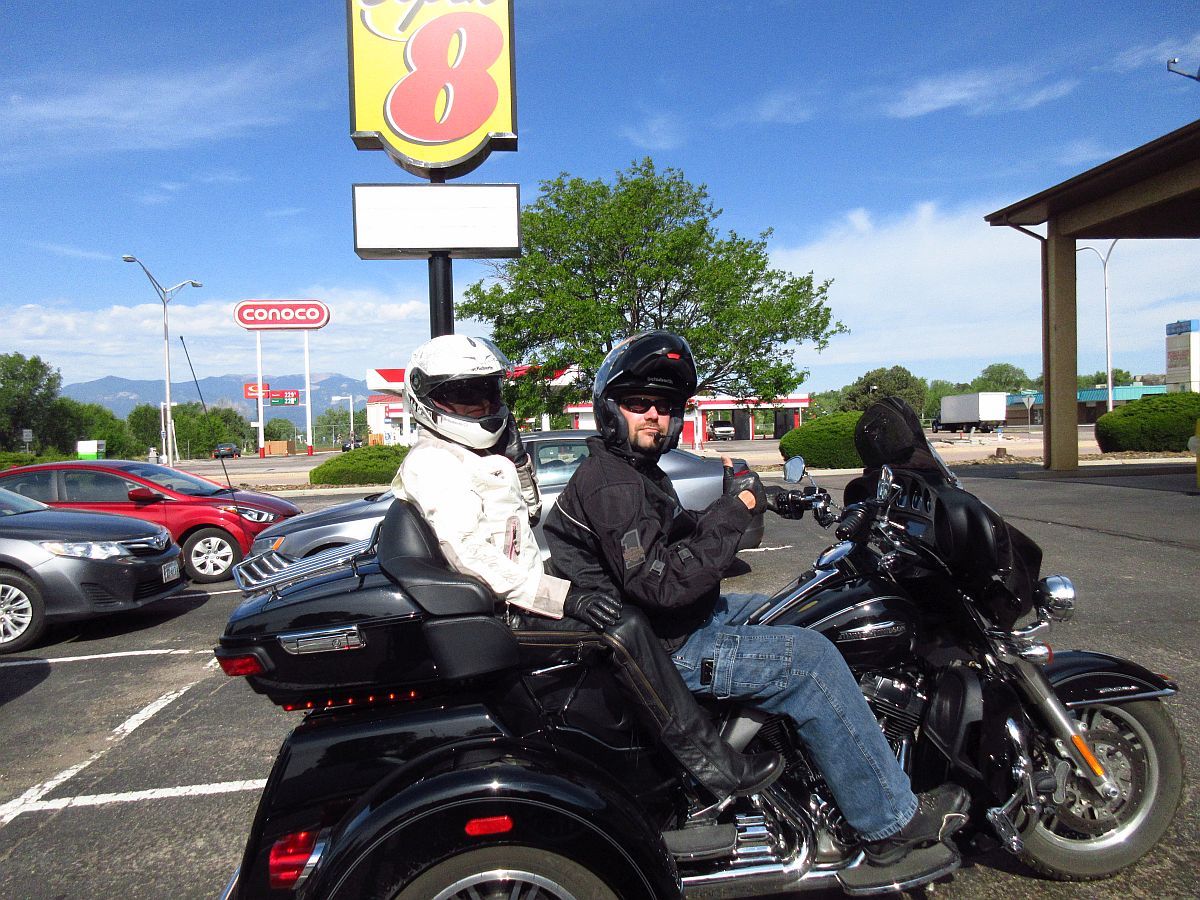 We've never been up Pikes Peak, and it's been years since I watched a youtube on the Pikes Peak International Hill Climb.
Making our way thru the city of Colorado Springs toward the mountains...
We had no idea what an Amazing day we are in for!
Clear of the city now, heading into the "hills".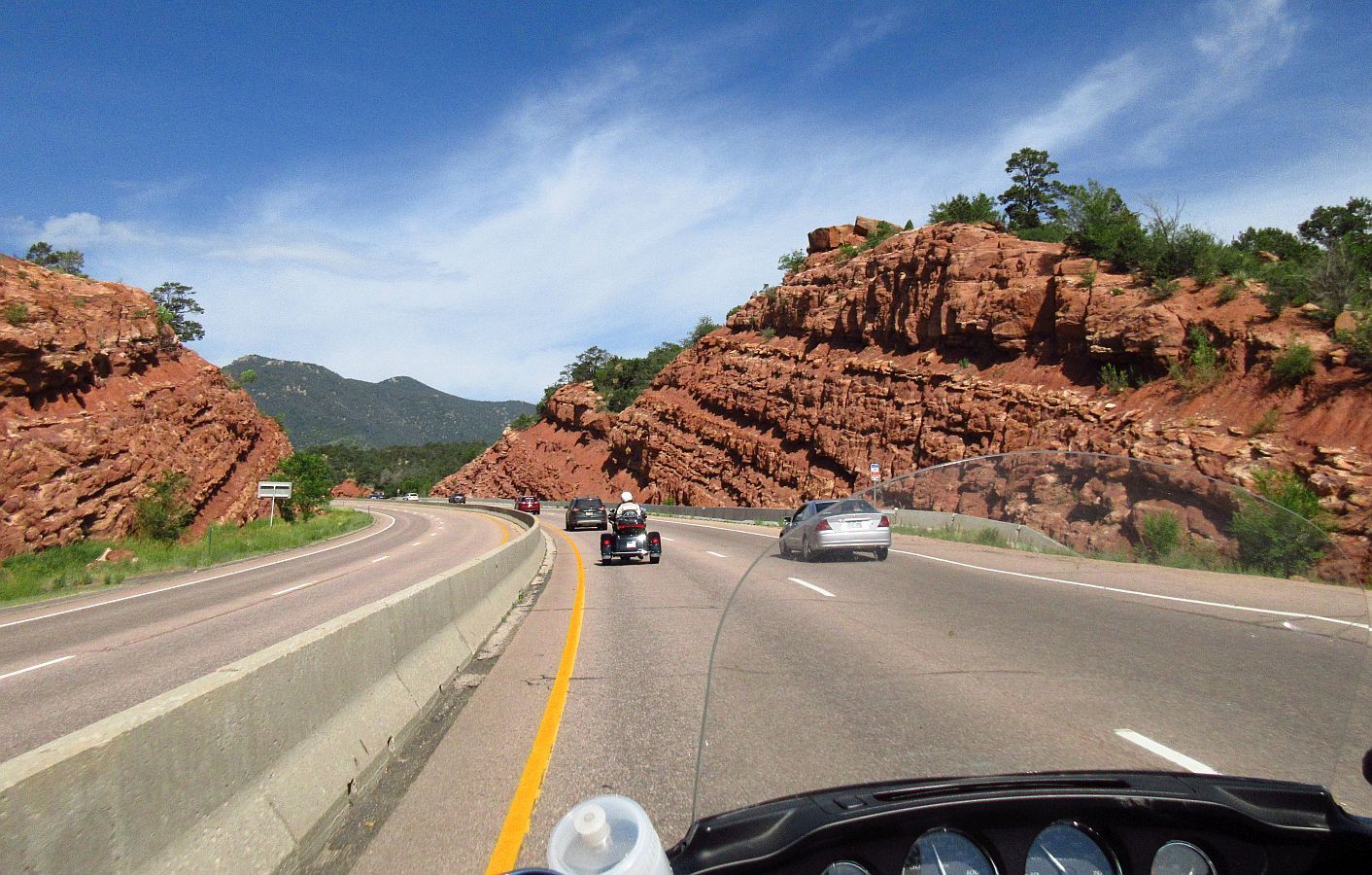 We're on our way!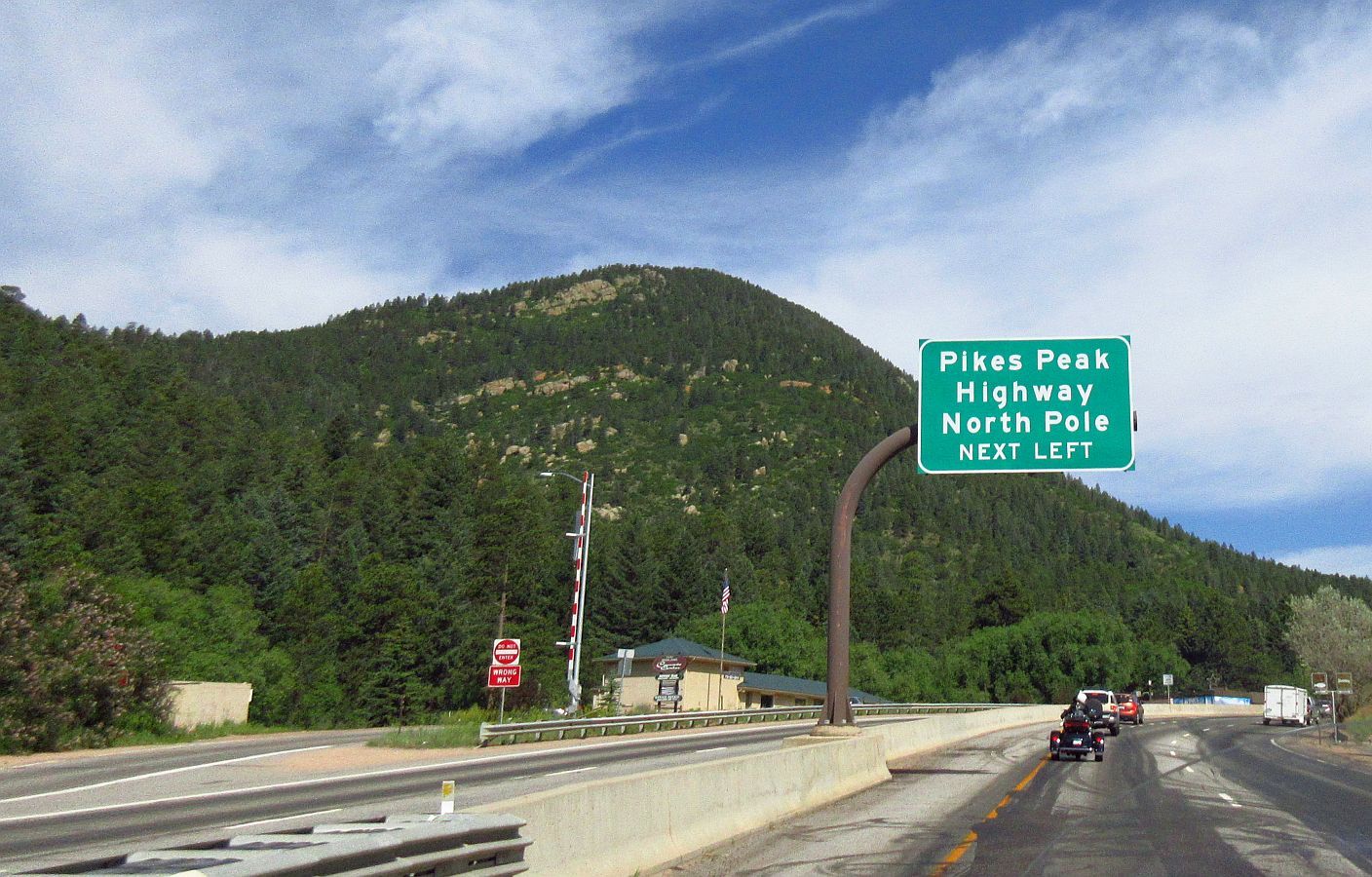 We pulled over here for a few minutes...Scott and I shed our helmets, Mary put on her jacket liner.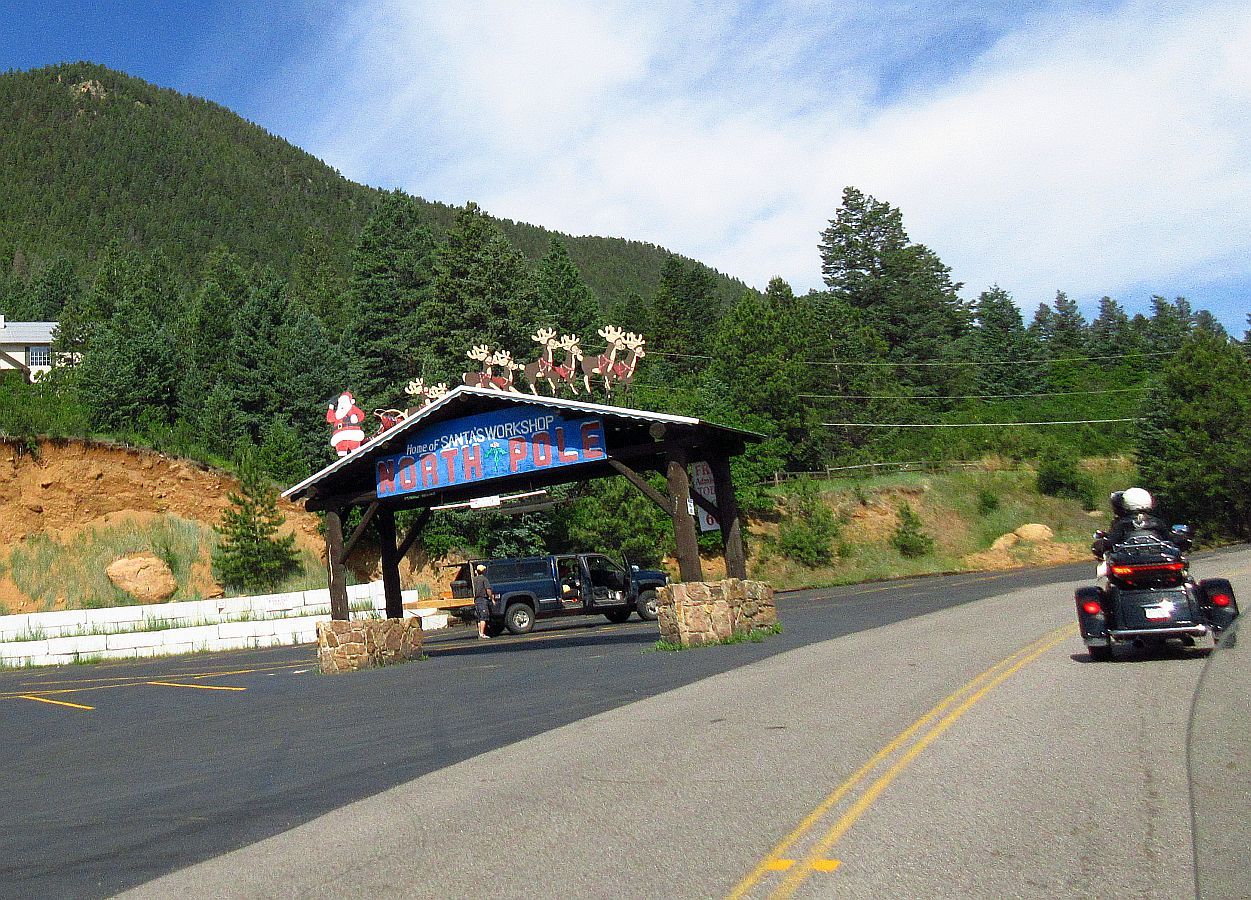 It's 20 bucks a bike to ride up the mountain...well worth it!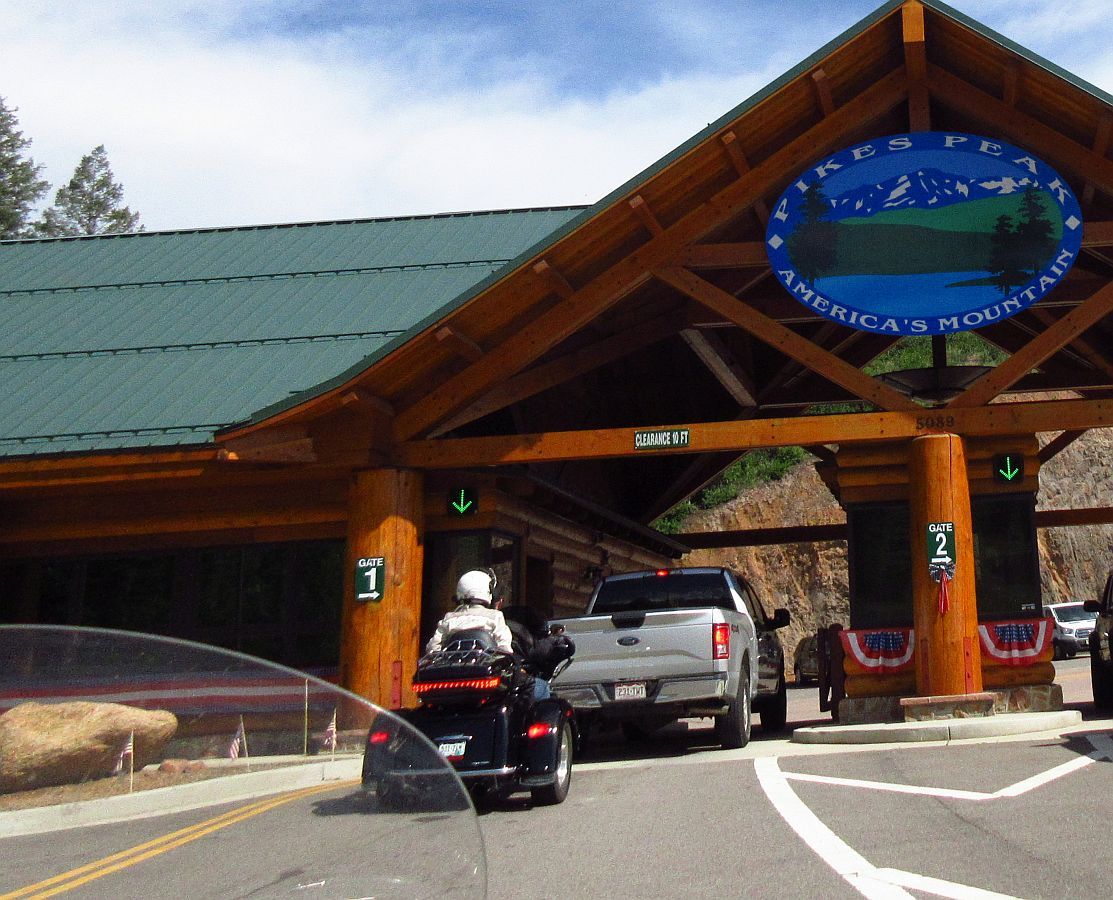 What a great start, beautiful day, fantastic road!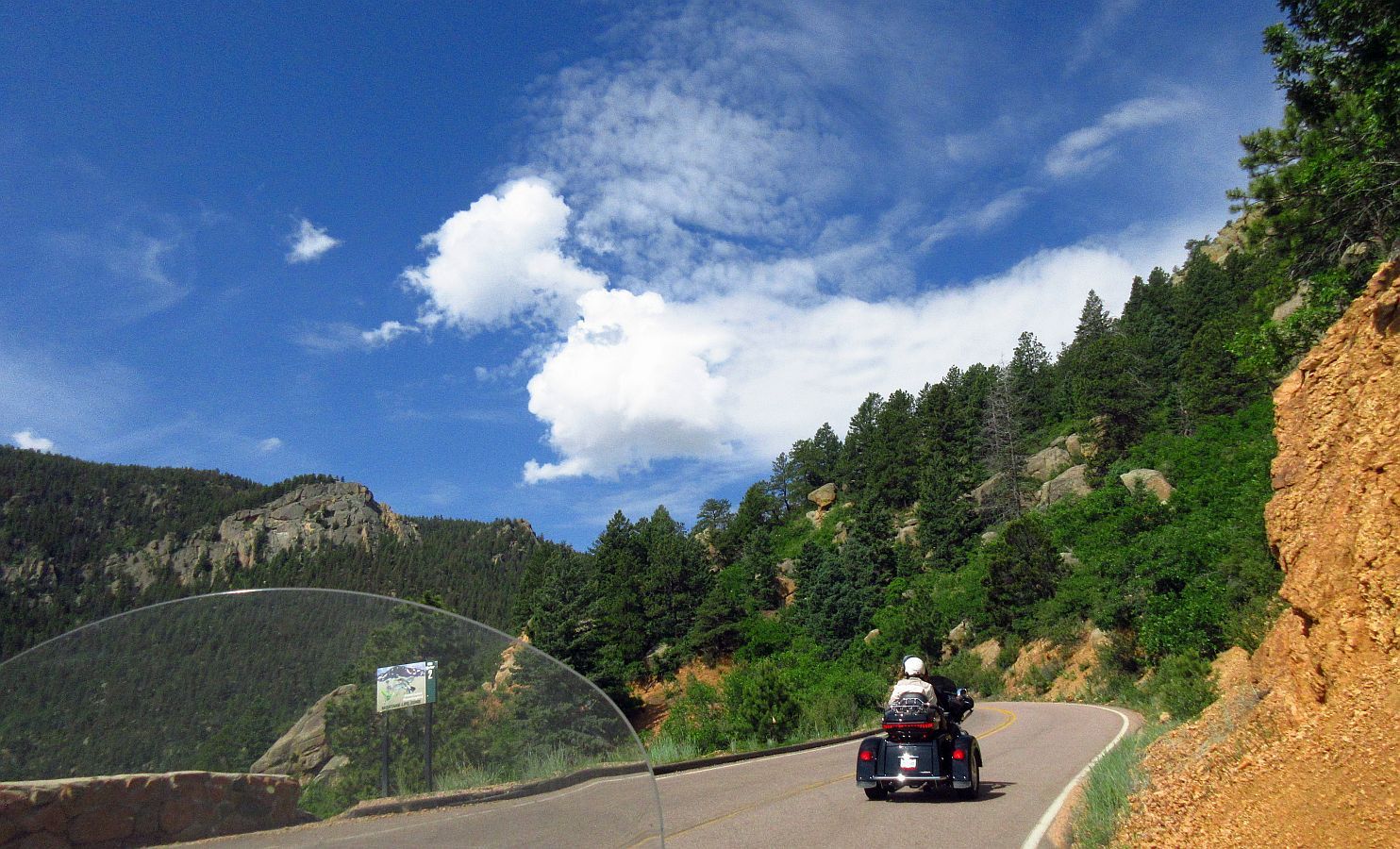 Ok. Never seen a sign like this before.
When we were in Bella Coola, Canada there was a lot of local talk of a Sasquatch in the area...but no signs.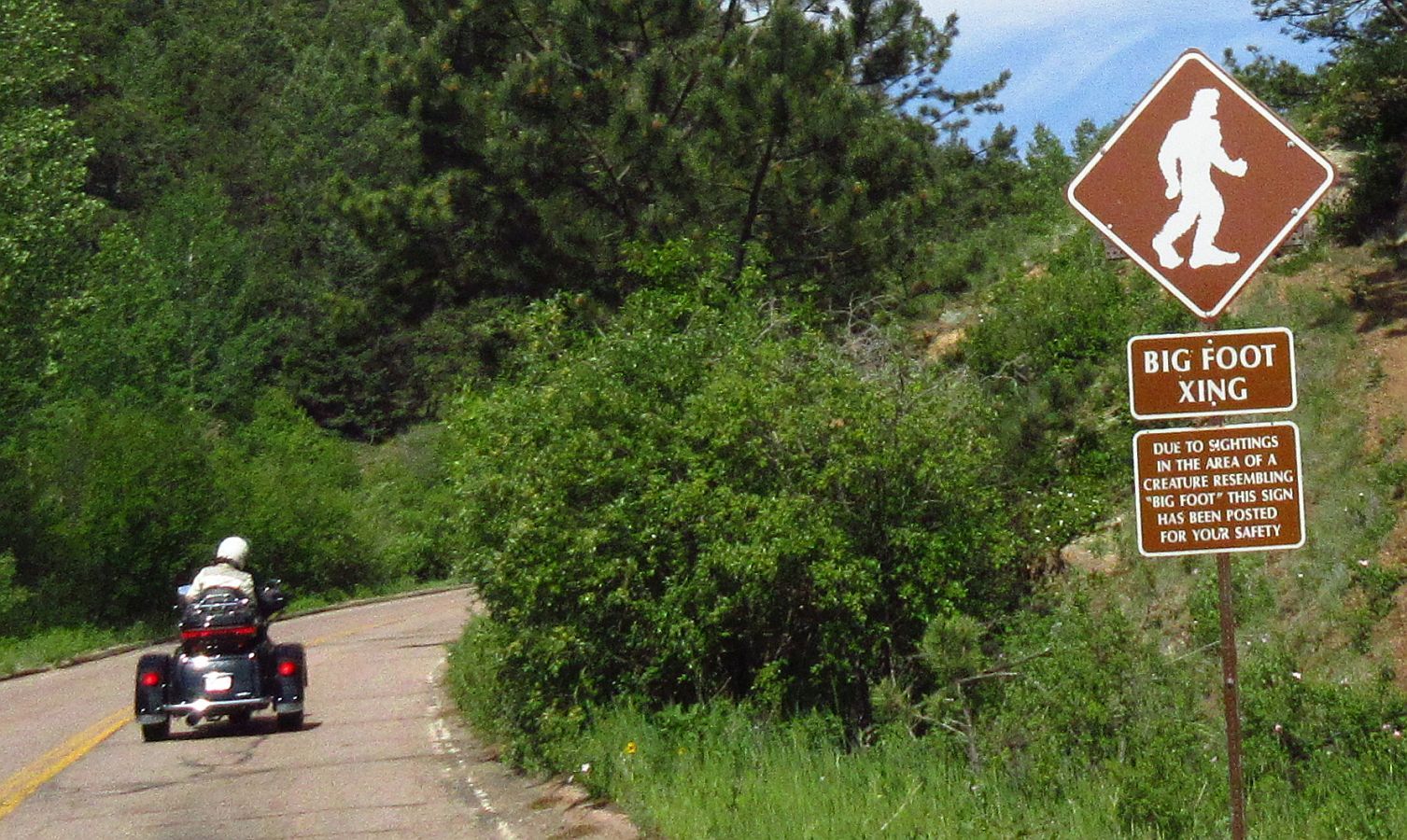 At this point we have no idea what to expect. The road is nice, the scenery is great, and we see we have about 5200 feet in elevation to climb.
Tomorrow is race day and preparations are underway.
Starting here, to the top, is 12.4 miles with 156 turns, ending up at the 14110 foot elevation peak.
Here are a couple of short videos, showing just a taste of what it's like near the top.
Click
HERE
for Video #1
Click
HERE
for Video #2
Yeah, the hills and turns are that steep, and yes, it feels like you're on the top of the world AND the edge of the world at the same time!
More coming soon.