Day 30-
Day 30-
And what a day it was!
We stayed in a Super 8, Mary's preferred chain, & leaving out of Midvale the temp was pleasant, in the 80's.
There was traffic, a lot for what we are used to...
...but thru most of the congestion on the freeway we were able to travel in the HOV lane.
We finally got back out onto the open road...
...and there was some really nice sweepers and sights.
For awhile we traveled behind this couple on a Softail...
...but it was not long before we tired of them slowing in even the most gentle sweepers, we blasted past them with a friendly wave, then had the road pretty much to ourselves for quite a few miles.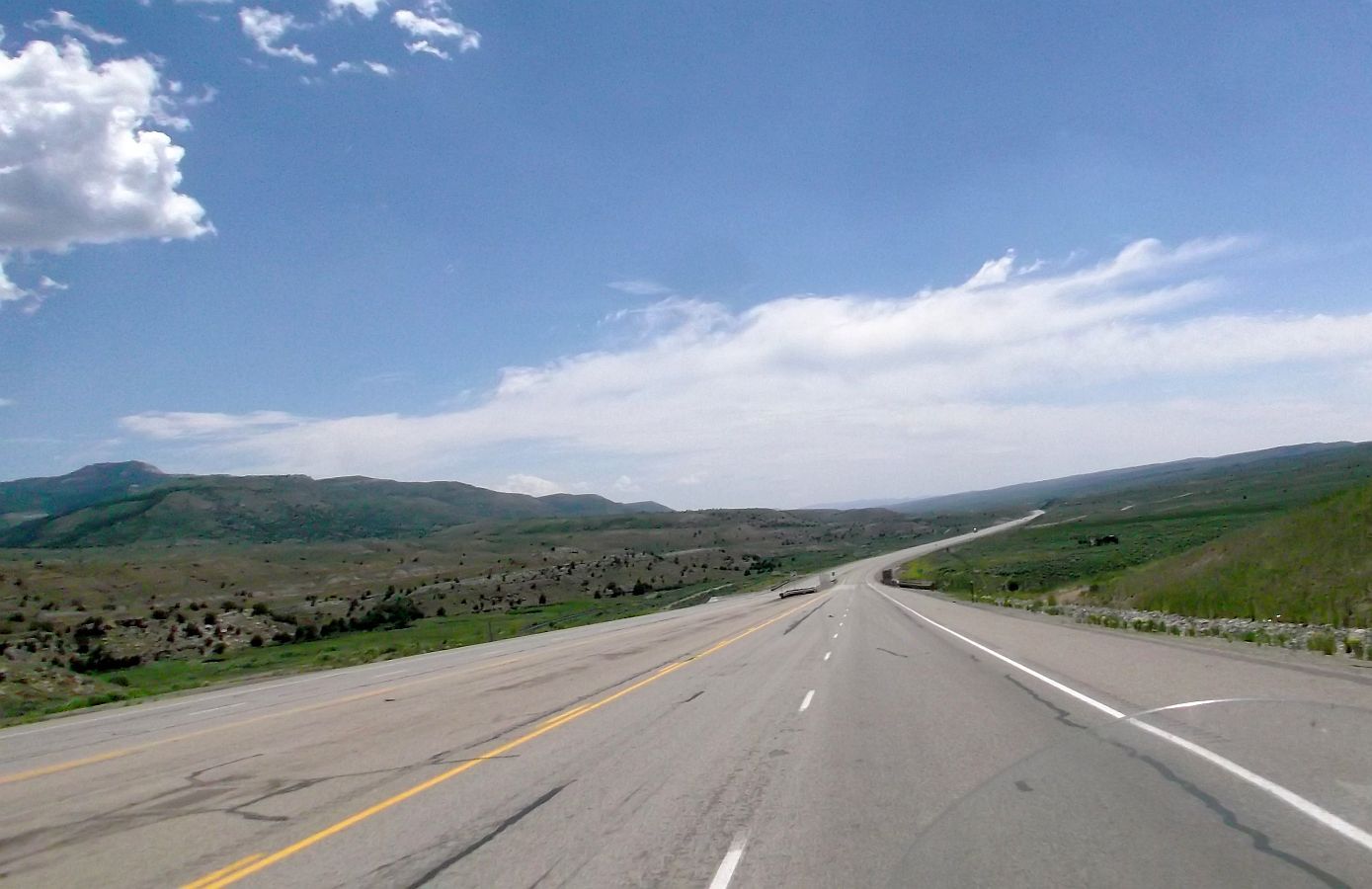 Price Canyon is a fun ride...
...and quite spectacular, looking back...
...or ahead!
More in next post.