Day 33-
Day 33-
When we left our "home away from home" (Super 8) we headed down the road to the Taos Visitor Center. Looked for info about the Taos Hum, checked out the enchanted circle...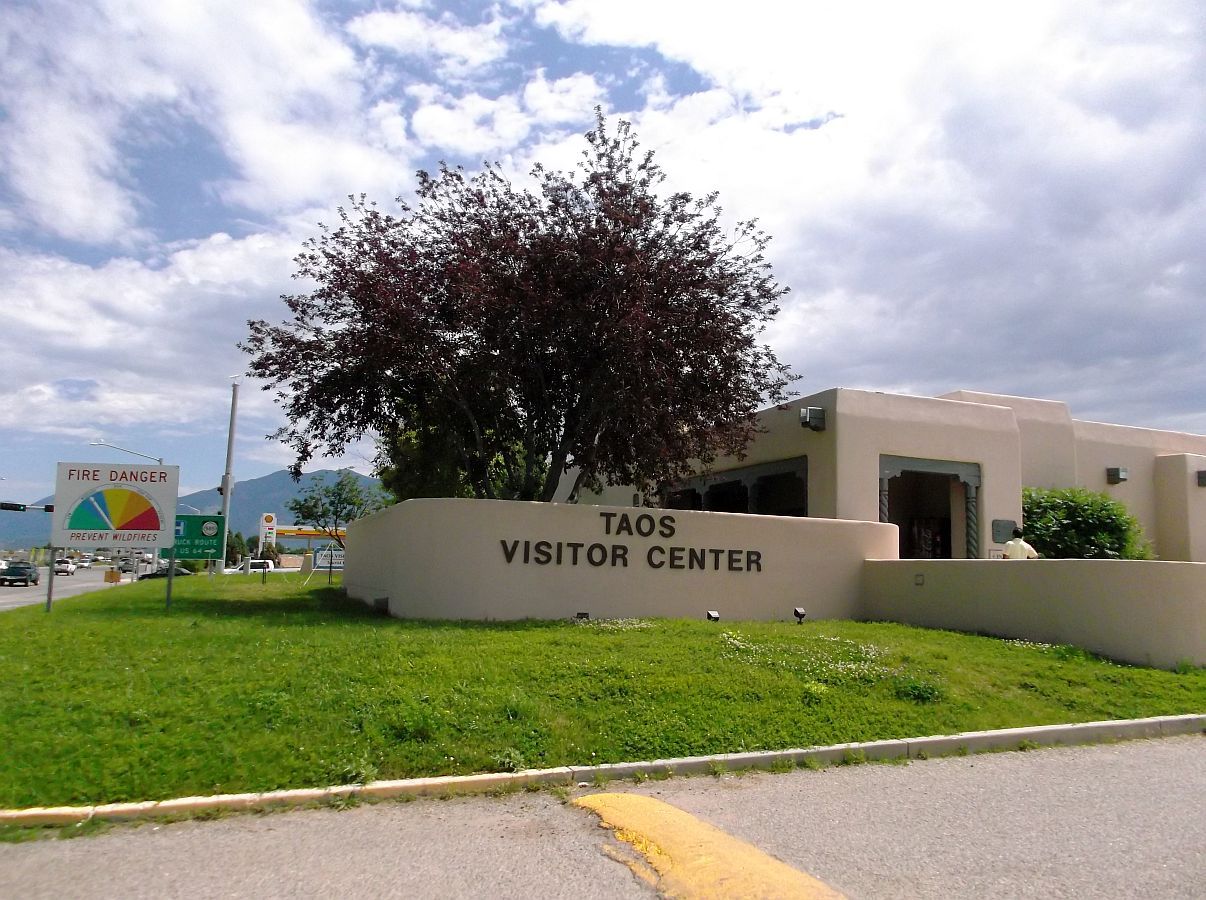 ...headed out to the parking lot where I consulted the paper map (2014 Touring Handbook) to find the most twisty road/route toward Elk City, OK.
Route found, punched in the waypoints in the GPS (Cimarron, Raton, Capulin, Texline, Dalhart, Dumas, Borger, Wheeler) and we are on our way up 64.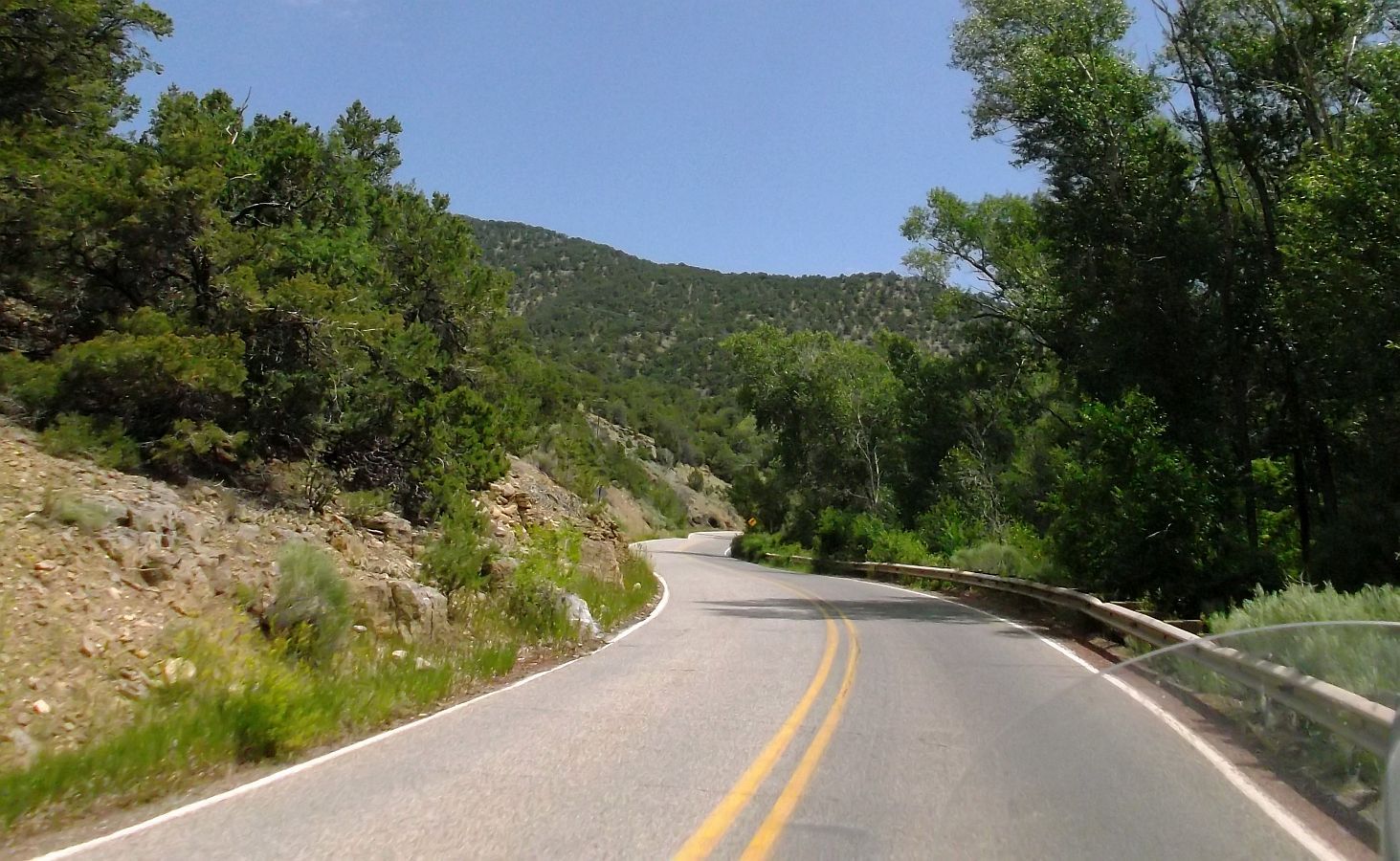 This is definitely a fun road!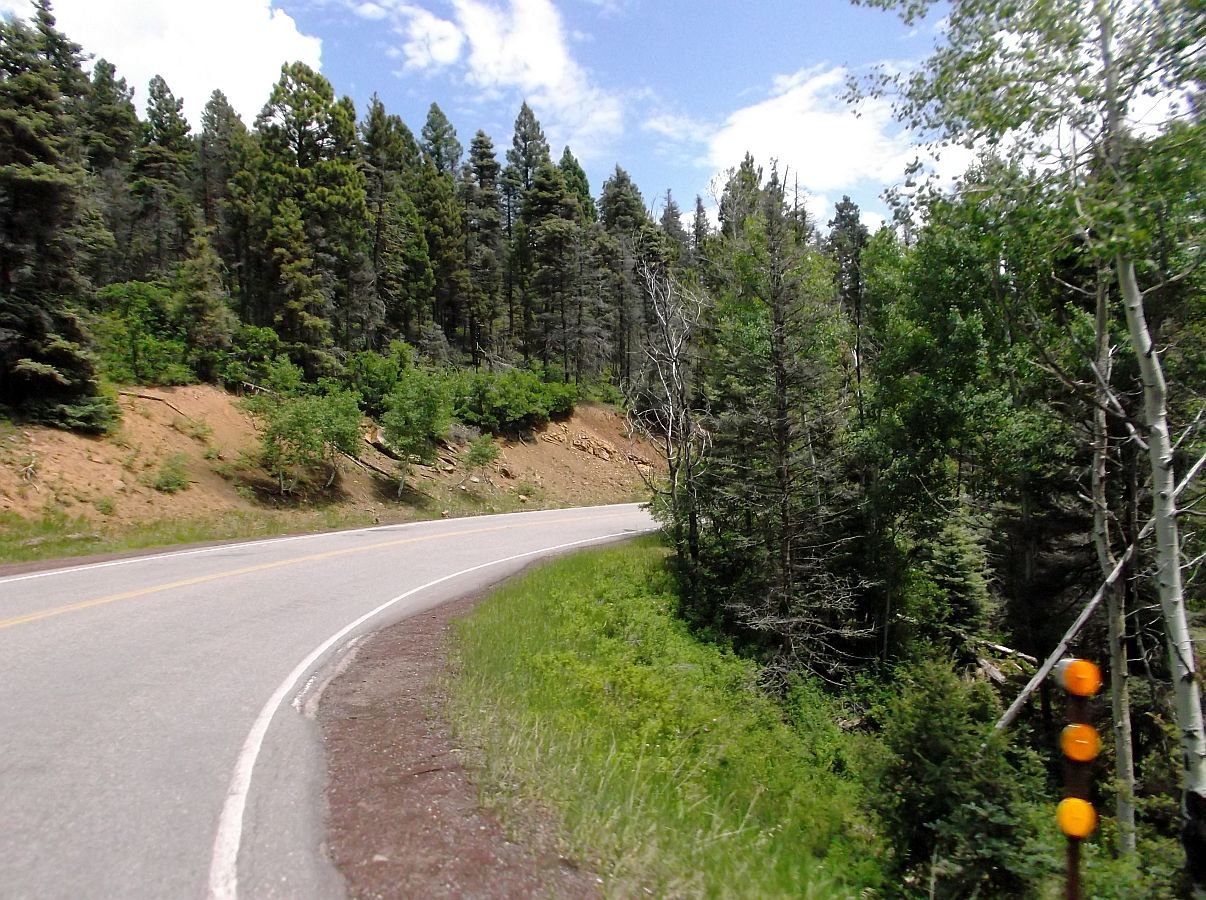 Curves galore!
How many good roads are there? This has been a trip packed with amazing riding!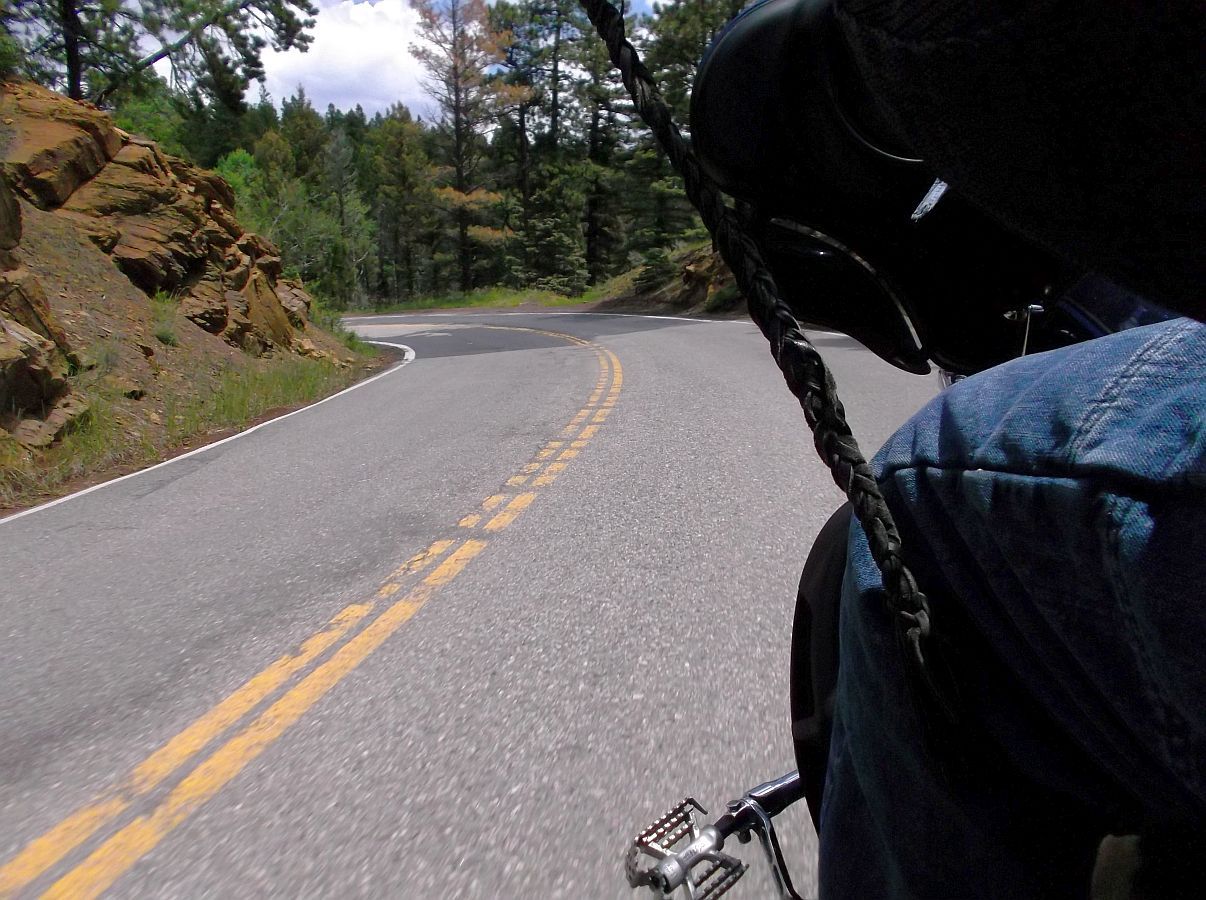 If you like twisty, curvy, elevation changing road, the section of 64 between Taos and Eagles Nest is just fantastic.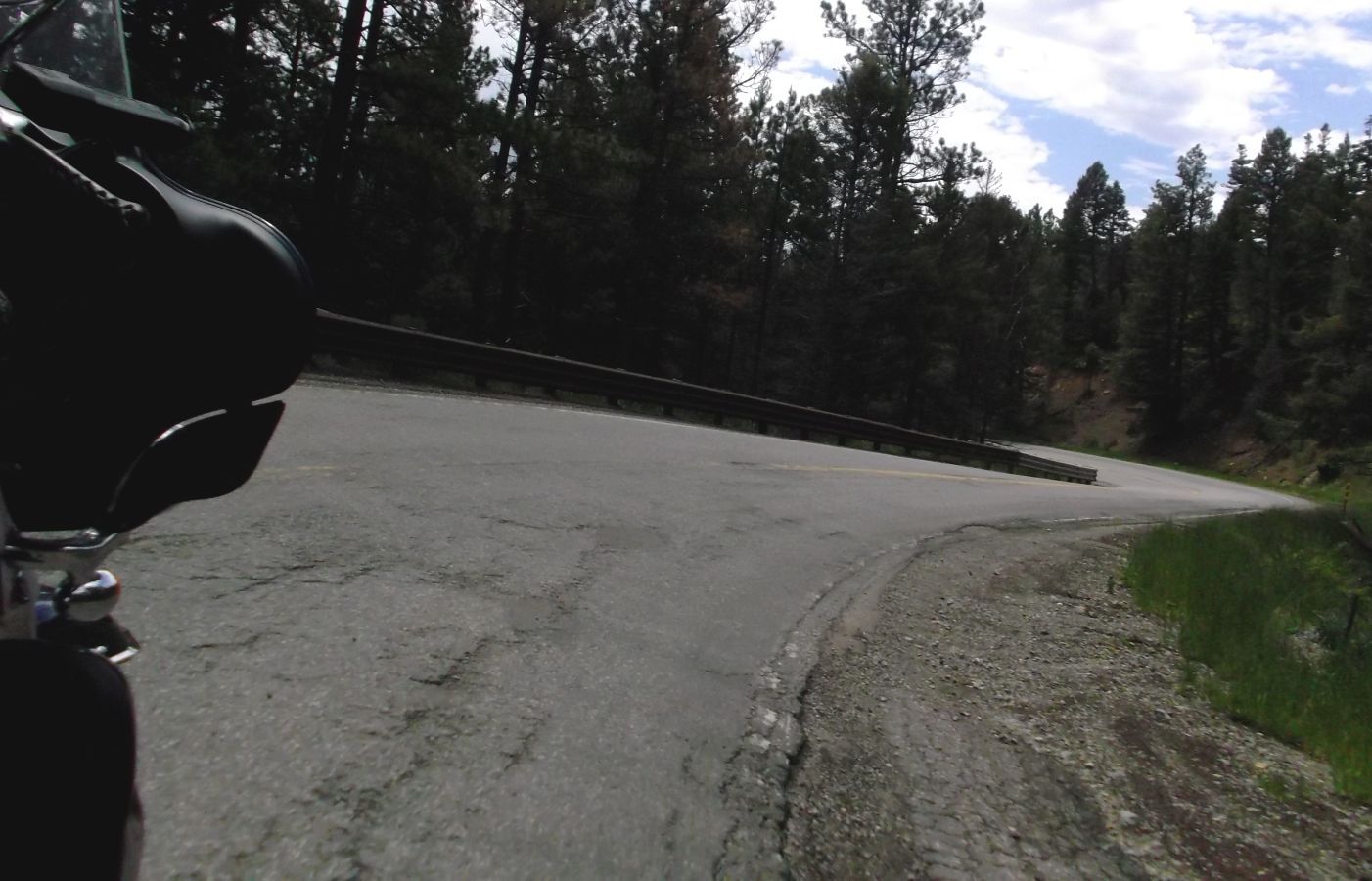 We did not stop at the Vietnam Memorial in Angel Fire. We should have.
Here is Eagles Nest in our rear view.
More curvy road and a very unique looking rock wall!
Some fellow travelers.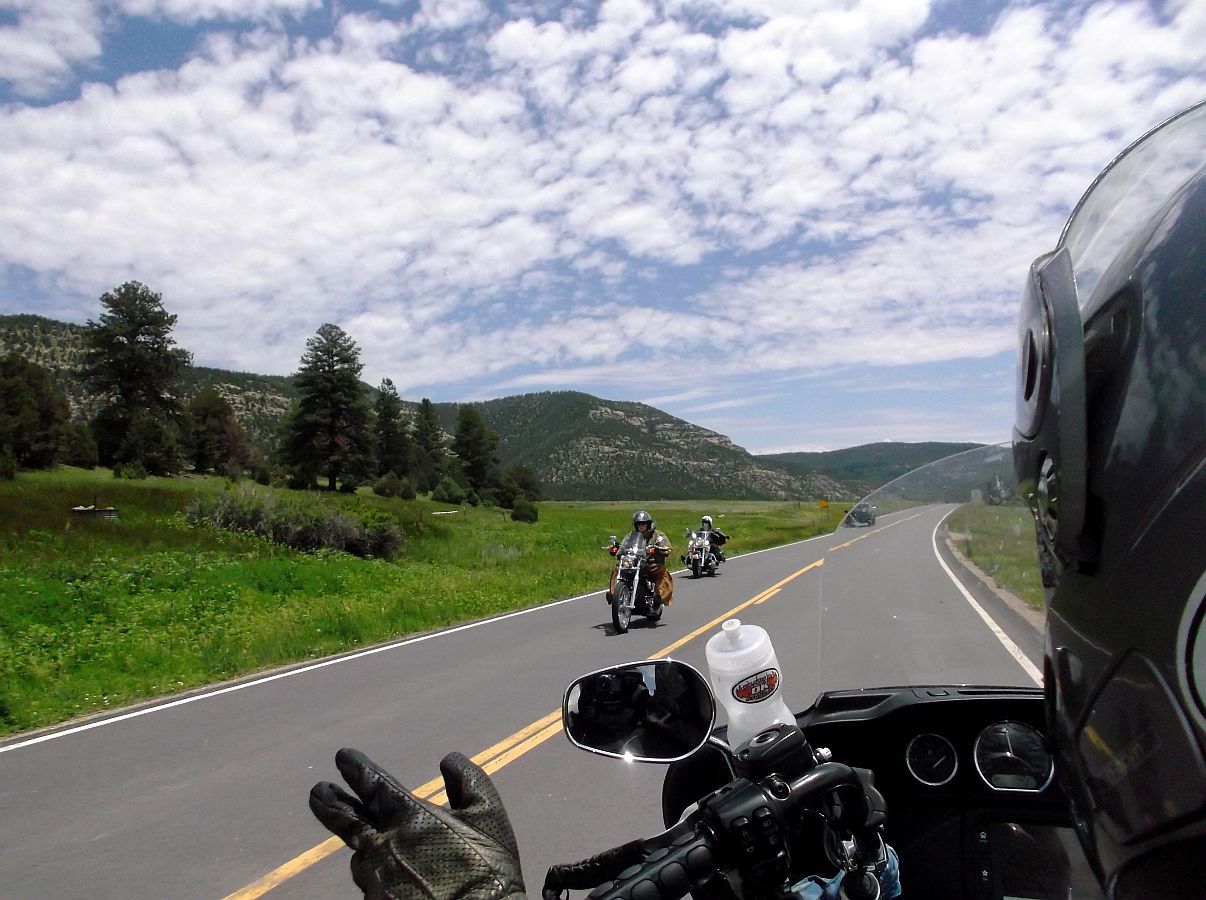 More in next post.