Day 9
Day 9
Was sad to say our goodbyes this morning to Jill and Dustin. We had a great visit and are already looking forward to the next.
Today is off to Yosemite! Mary took 674 pictures today! We were on the road for 12 hours, 10.5 of them in the saddle. Todays Ride Report may take a couple of days for me to get done.
We'll see how it goes.
This picture shows what all is going into the trunk, and onto the rack on the Tour Pak. Tour Pak is already full, and the Trunk already has the tools in it.
The the big black stuff sack and the cooler go on the rack, everything else (including the jacket) went into the trunk with room to spare!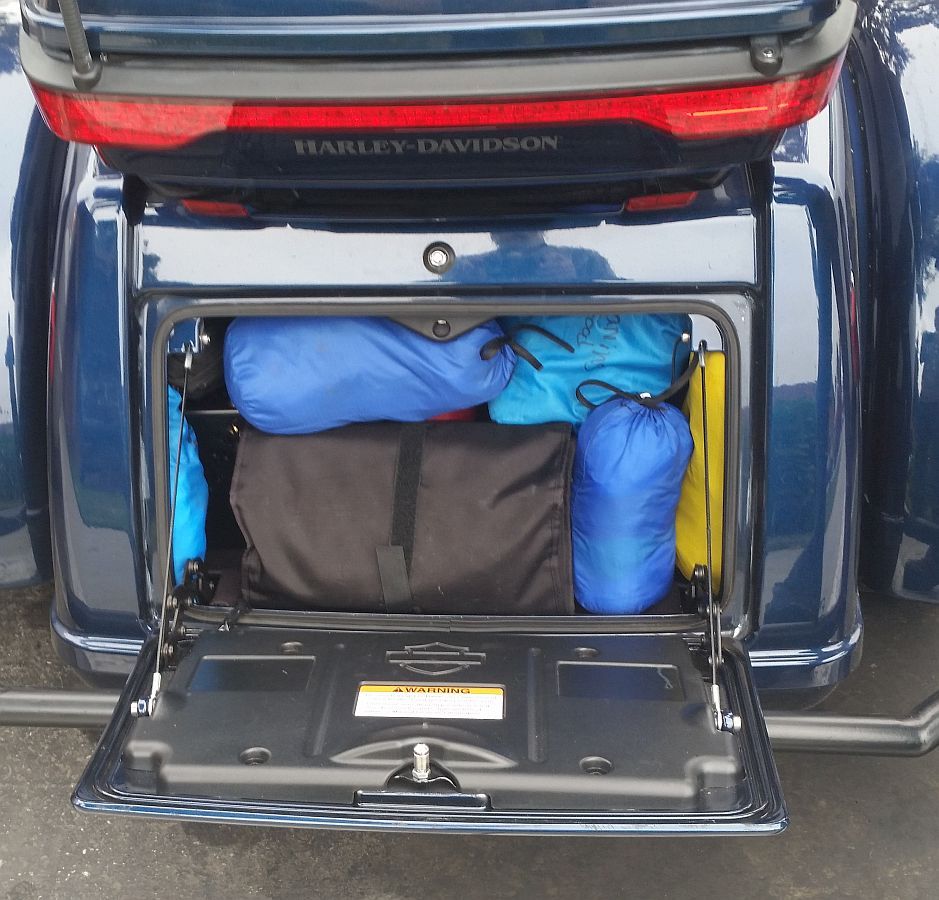 We stopped, soon after getting out of the city, at a fruit and vegetable stand...
...picked up some food for the next few mornings breakfasts' and Mary got some hot peppers.
Headed up to Yosemite via some nice riding roads! Weather is a bit overcast...
...but burns off before too long. We're seeing a lot of bikes and some trikes, and then...
...not really sure about this one. It has 3 tires, but it also has a steering wheel. Looks like the driver (don't think I'd call them a rider?) is having fun though.
It's not long until we get to the Sierra National Forest!
It has been 40+ years since I was in the Sierra's and Mary has never been here.
Less than 2 hours ago we were at sea level, now we're already at 5,000 feet elevation.
In our travels, we've always taken the coastal route...
...this time we are enjoying the nice roads and the climb into the mountains.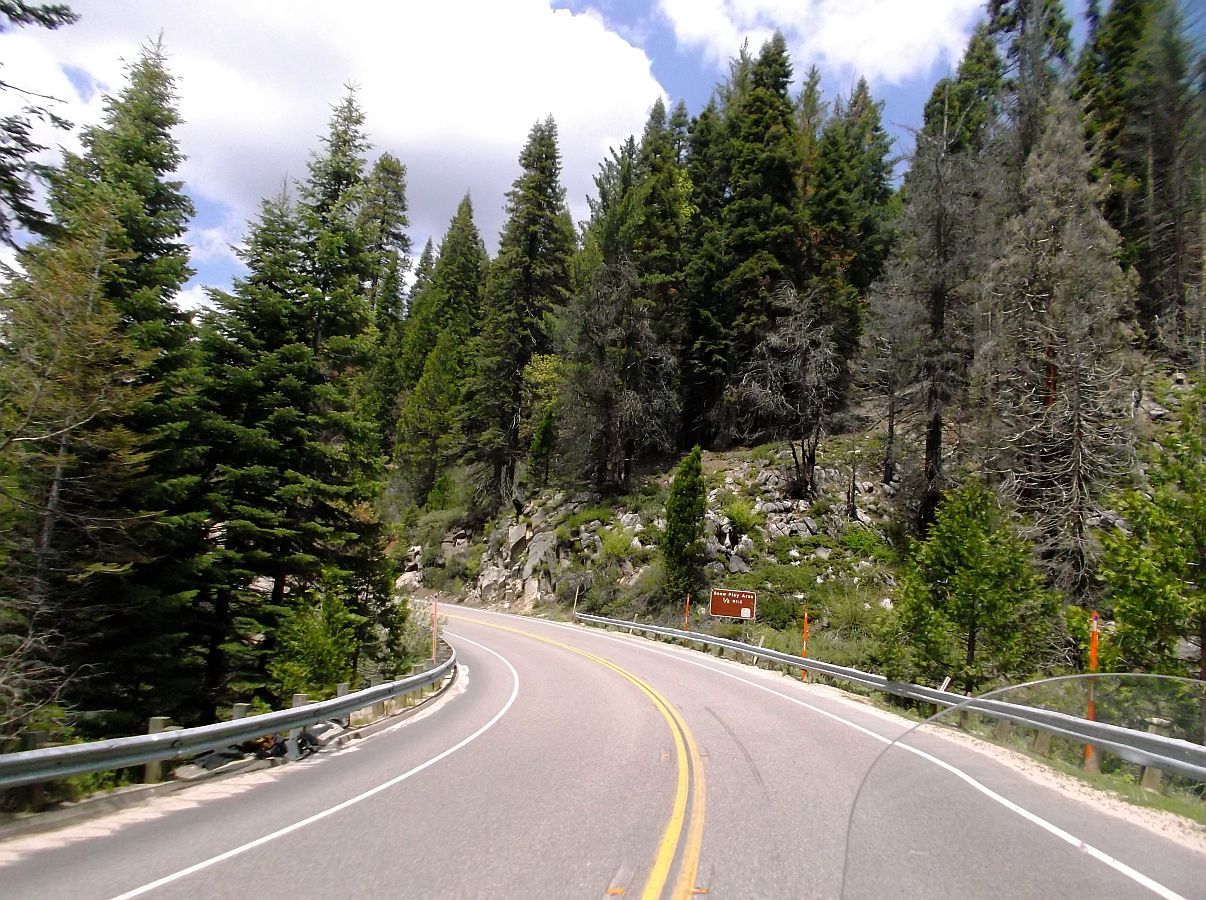 Continued in next post