Day 18
Day 18
Today was a short one, mileage wise. Around 250 miles, but the road rivaled yesterdays!
I am not going to get all of it in, in two posts, so it will be continued sometime in the next couple of days.
Getting ready to leave the Motel in New Meadows. The porch sure is comfortable.
We leave the sheepskin seat cover on the bike, and at night just put a plastic bag over it, in case it rains. That's what the monstrosity is in the middle of the seat in this pic.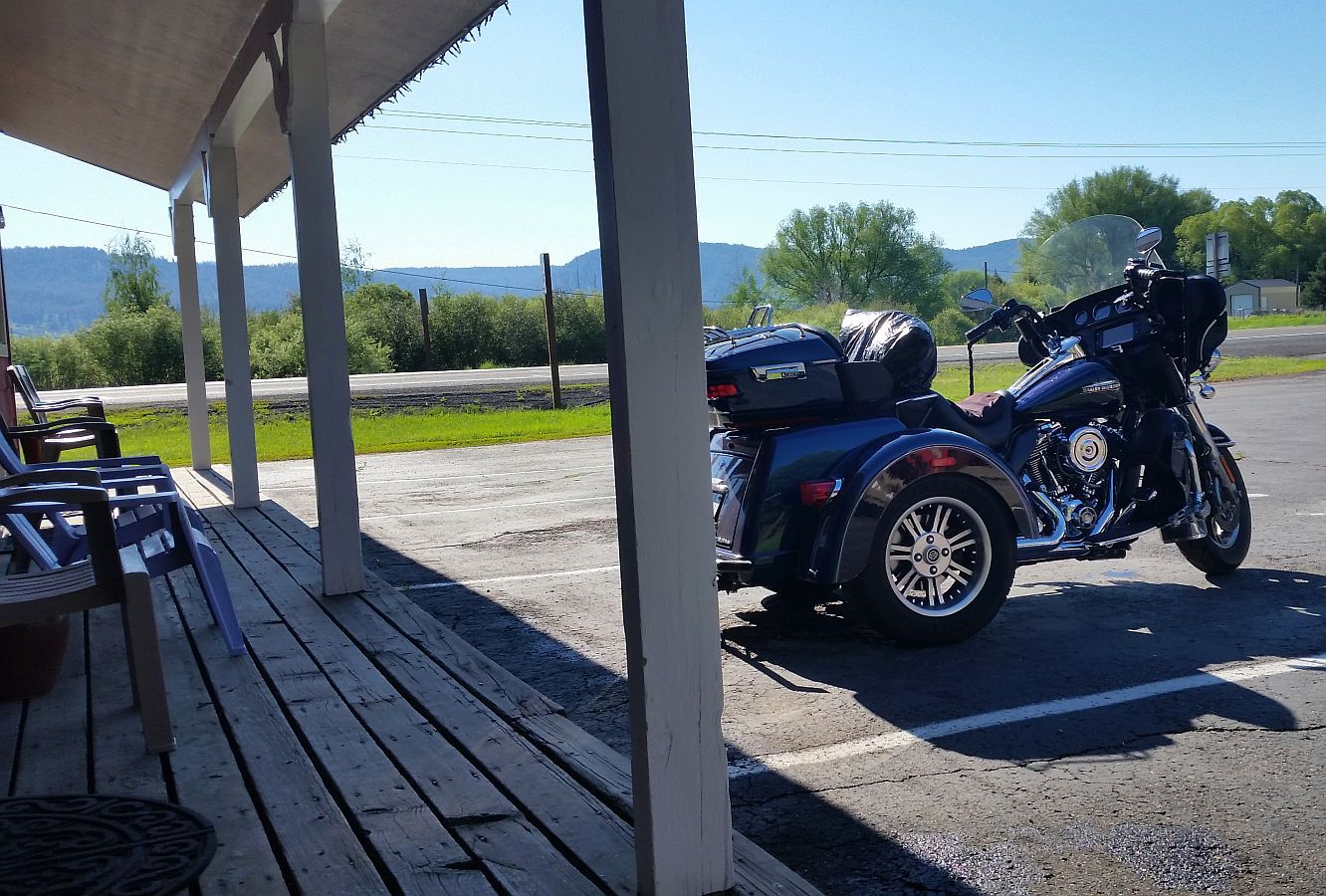 On the road out of New Meadows...
...it is another great day for riding. Temps were a high of 85* today, clear skies, and we had a little bit of mountain road early on.
Soon we are running along the Salmon River. Lot's of folks out fishing!
Unique bridge crossing the Salmon River...we are in the high desert now....
...when we pass this fellow traveler. We have not been seeing many bikes the last few days.
Continuing to climb on a fun road, we are very fortunate....
...last time we were thru here, the temps were up near 100*. Much nicer today.
Dunno how Mary does it, pretty clear pic for 70 mph in a curve.
We're pretty much at the highest elevation for the day...great view, and great picture taking at 80 mph.
We're almost to the great riding roads for the day. After passing thru Grangeville we'll be getting on the 13....
The 13 is a great little road that we discovered a few years ago. It is curve after curve, up and down hills, with steep drop-offs to the valley below.
Continued in next post.