Day 2 Continued-
Day 2 continued-
We stopped in Forsyth, MO for lunch. While eating it started raining. Everyone put on varying degrees of rain gear...while Larry rode the pig! lol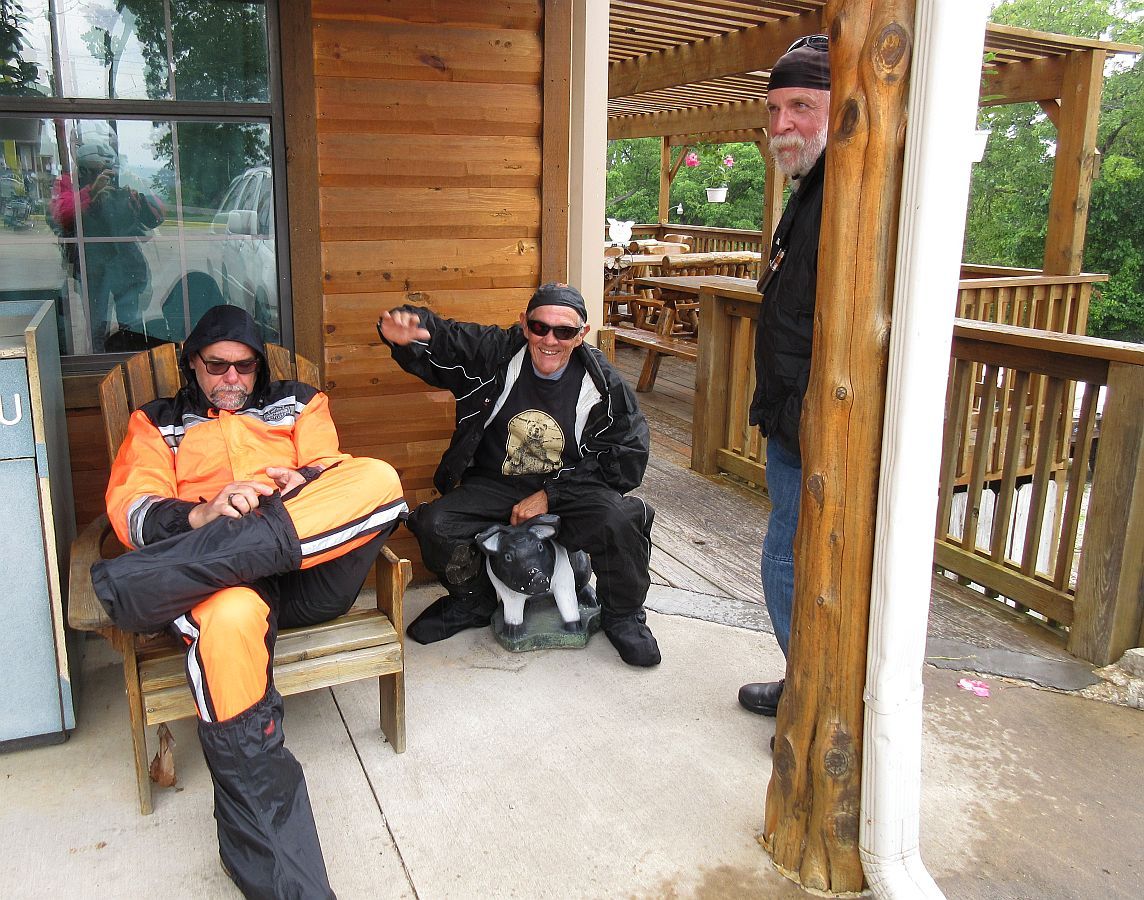 Riding...
...in a bit of rain.
Since it did not look like it was going to quit, instead of taking the twistys back all the way, we did some miles on the interstate.
Paul & BabyGirl at 80 MPH-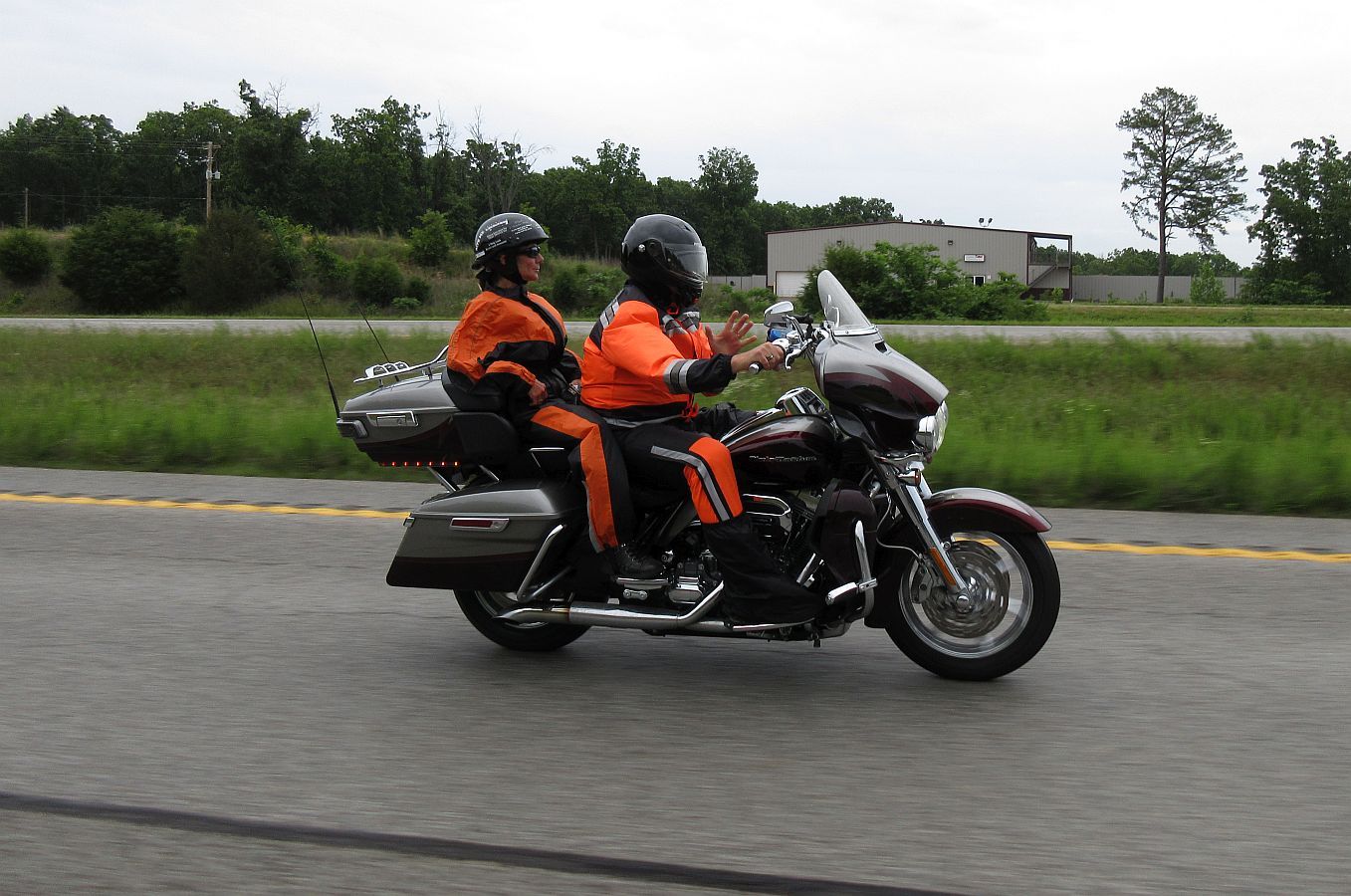 Larry at 80 MPH-
Gas stop right about when it stopped raining. Most everyone shed their rain gear...
...then about 10 miles before getting back to The Hub it started back up again.
That's it for today. Tomorrow will be more twistys!