Day 2- Part I
Day 2 Part I-

Spent the night in Asheville, NC. After looking at thousands of bikes, listening to the band, and generally getting into the groove of riding with a thousand plus fellow bikers...

We head out of downtown Asheville...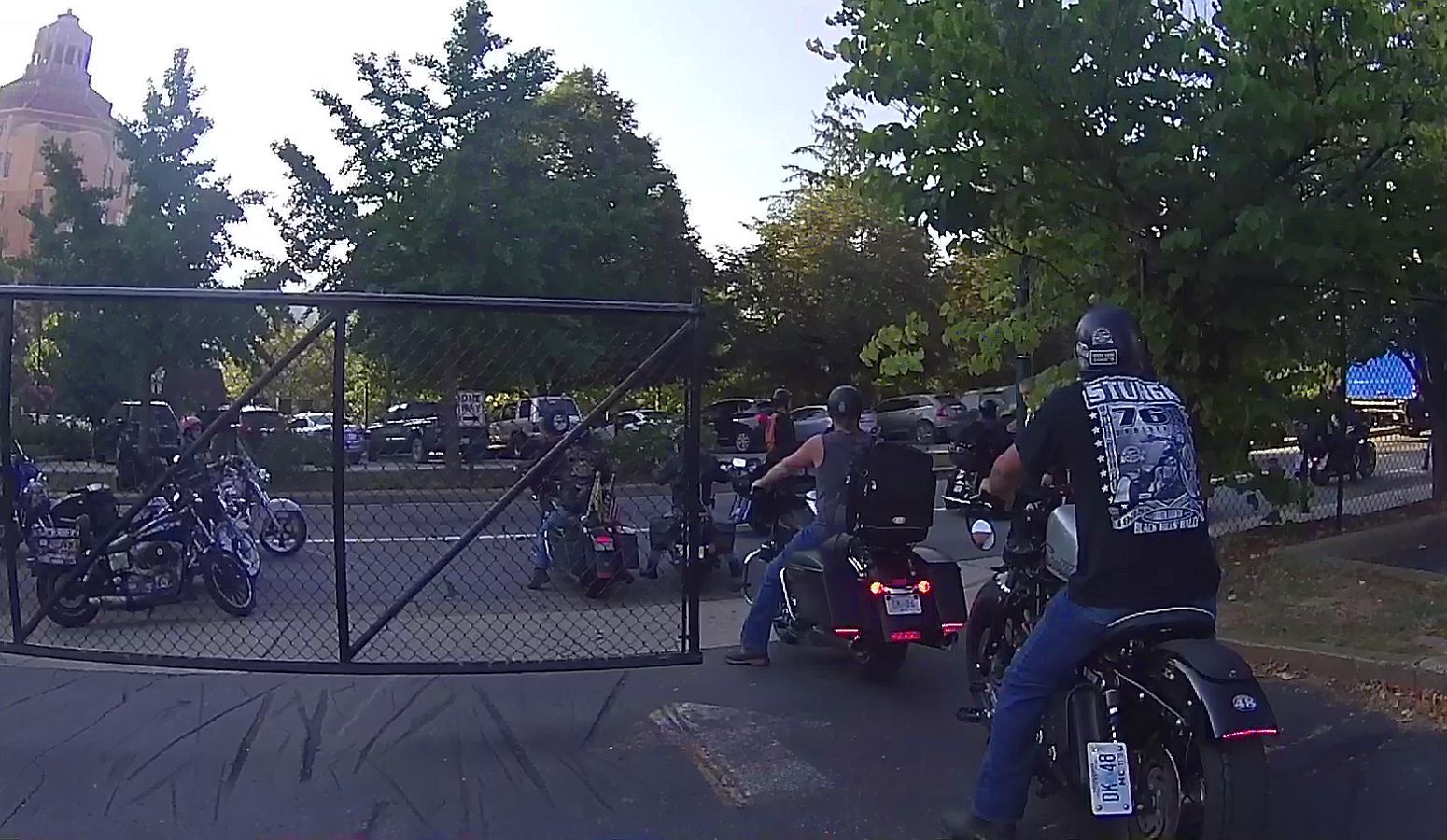 ...we've been looking forward to this for awhile. The roads ahead are fun, the bikes are loud, and we're ready to tear it up!








First part of the ride are a few dozen miles on the Blue Ridge Parkway. In this first pic, in the upper right corner, you can see a Drone. Hot Bike Magazine was taking photos and videos as well over 1000 bikes passed by.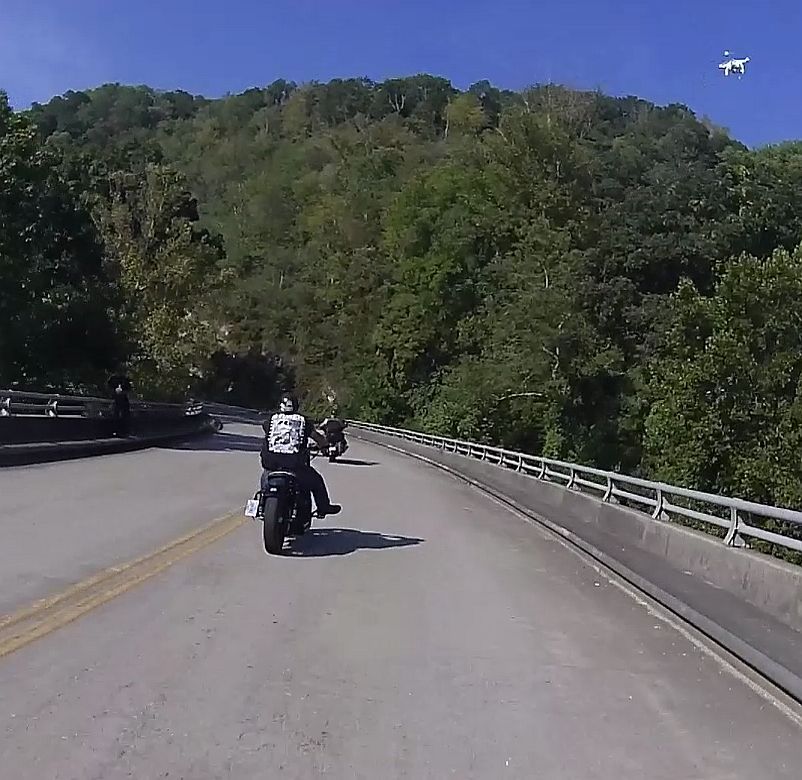 Scenic pull-out on the BRP...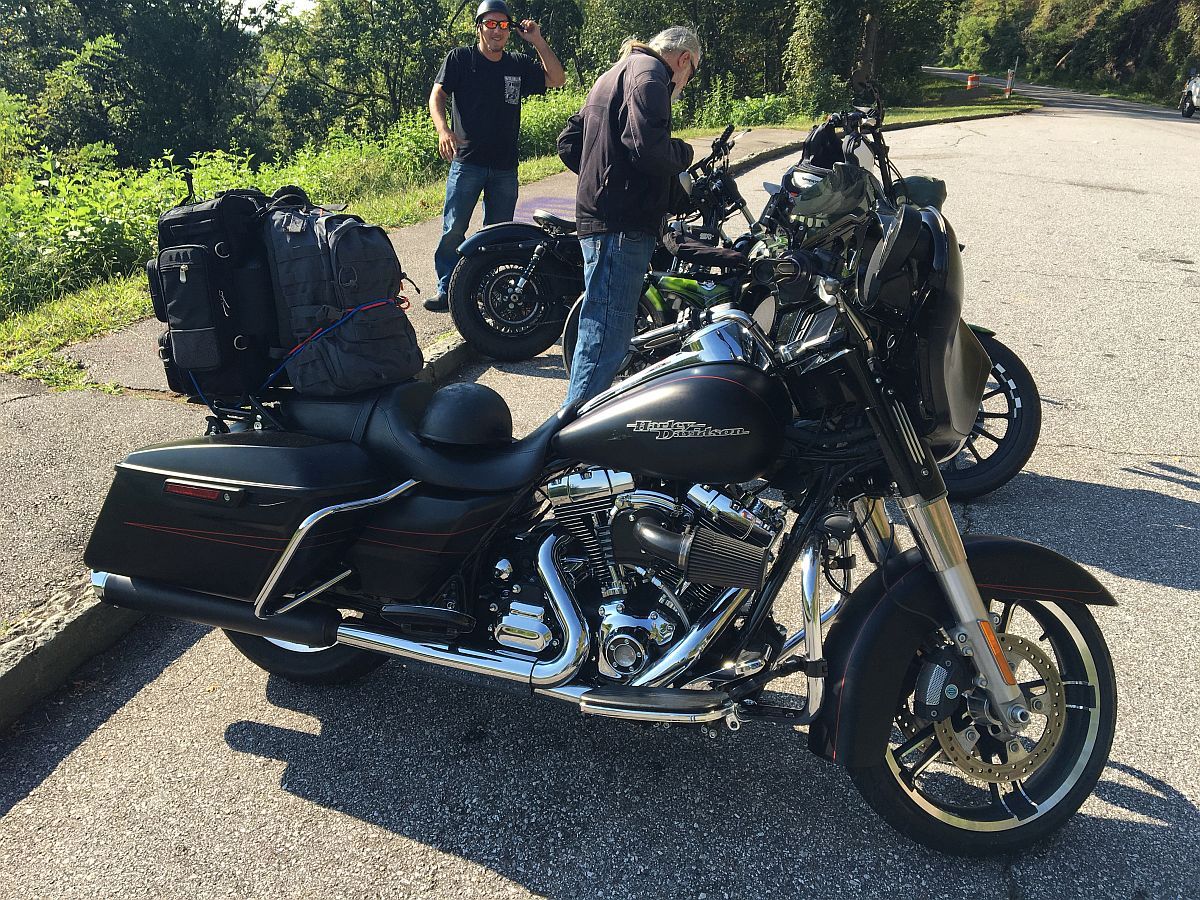 ...the views from the BRP of the Smokies are great!







It wasn't long til we turned off on the 151. The first 10 miles or so have some of the best twistys around, with very little traffic!

Here is a little video of some of the highlights of todays riding. I know it is almost 3 minutes long, but if you like the twistys, I don't think you will be bored.

In a good number of the curves in the video you will hear a scraping noise. It is the metal on my heel rests being ground away...see pic below-




So we ran the 151 to the end of the "good part", then turned around and rode it again!

NOTE on the Coker Tires on the Project 48:

These are bad-ass looking tires. They also have a "unique" characteristic. When you lean into a curve there is an eerie feeling that the bike is going to keep leaning and fall on its' side!

While it feels that way, they, in fact, they grip very well, and by the third day Blake was keeping up, running thru sweepers at 80 & 90 mph. But, on this first day, on the first road with curves, you can see him taking it very easy as he "got used" to that weird feeling that the bike is just going to fall over.


NOTE on me scraping in the twistys:

In anticipation of the great sweeping and twisty roads that we're going to be riding, I put some 13" rear shocks on the DK Sporty. This gave me much more lean angle, And much quicker steering.

However, being 58 years young, and riding around 1000 miles in 5 days, I did not want to ride without my heel rests. They make things much more comfortable for my old bones. But they do sit lower, so when I was leaned over, that is what was scraping (along with the heel of my boots at times, and a few times my kickstand scraped).



A few pics from the 151-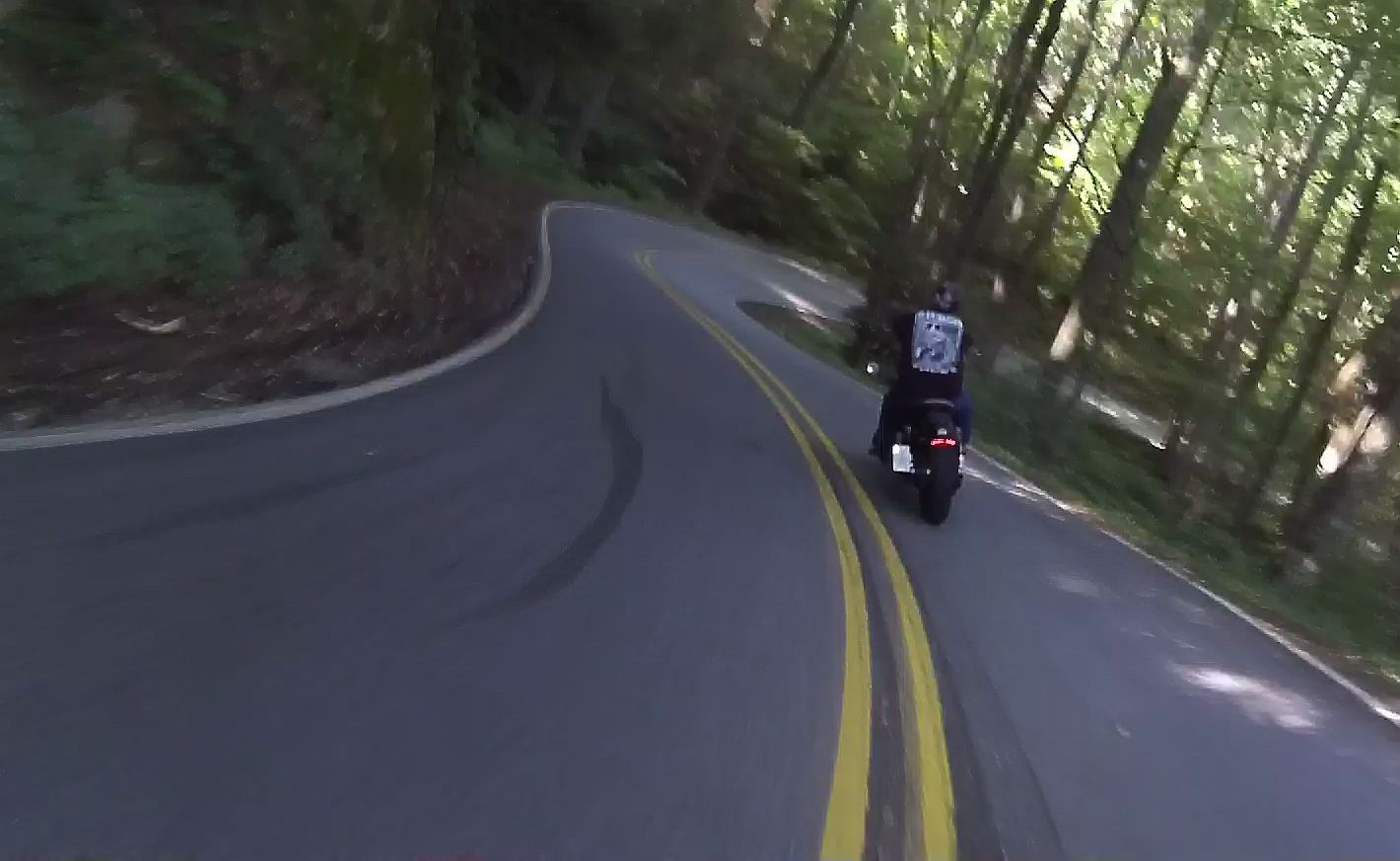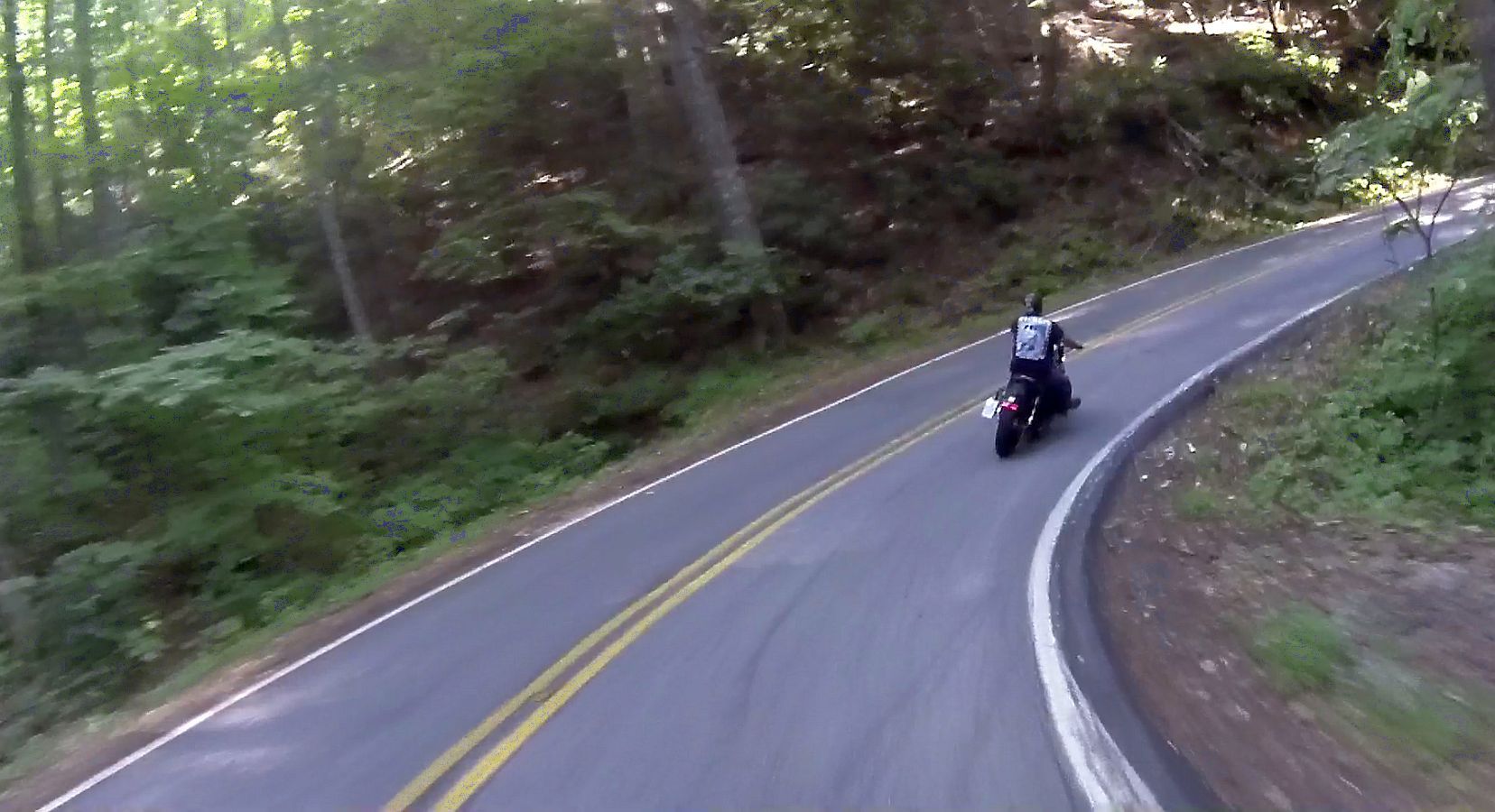 Leaned over, making sparks...gets the adrenaline pumping when folding up the pegs at 60 mph!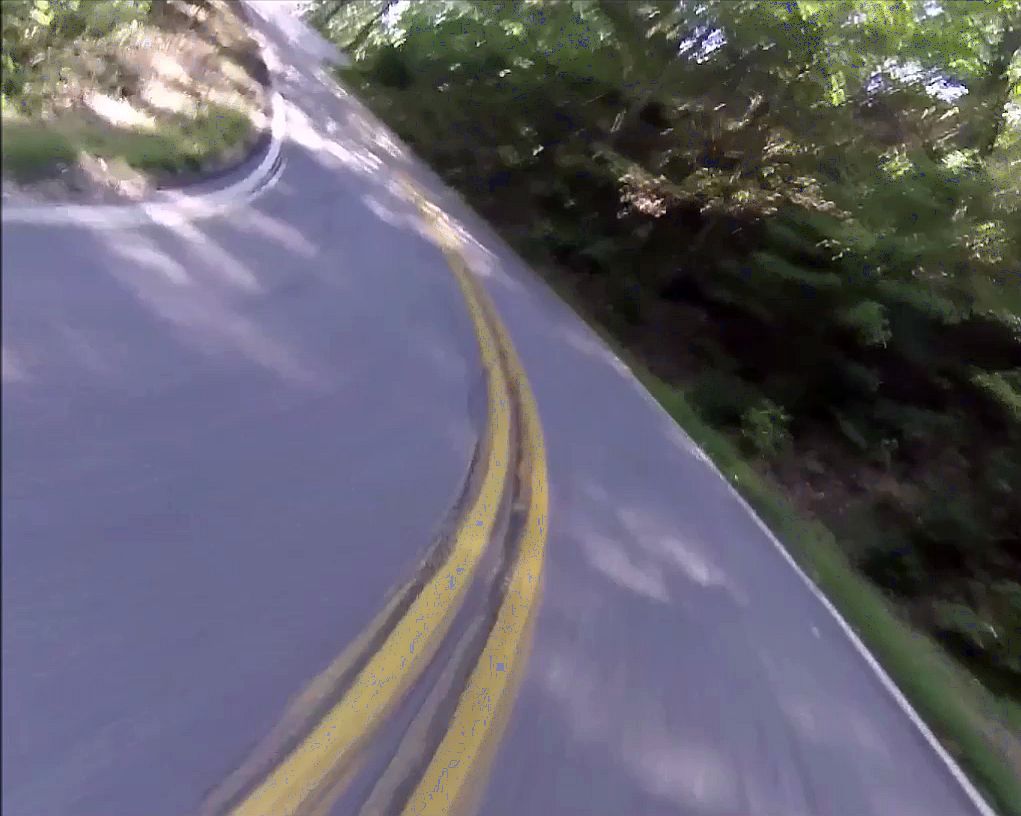 More in next post.