Day 2- Part II
Day 2-

As we get closer to Townsend, to meet up with friends that we have been riding with every year for more than a decade, our hearts get a bit heavy.

This is a Memorial get together for our Brother Larry Weaver. We lost him just under a year ago.

It was a year ago this weekend that we last rode with him. Here are a couple of photos of Larry, from that last ride together.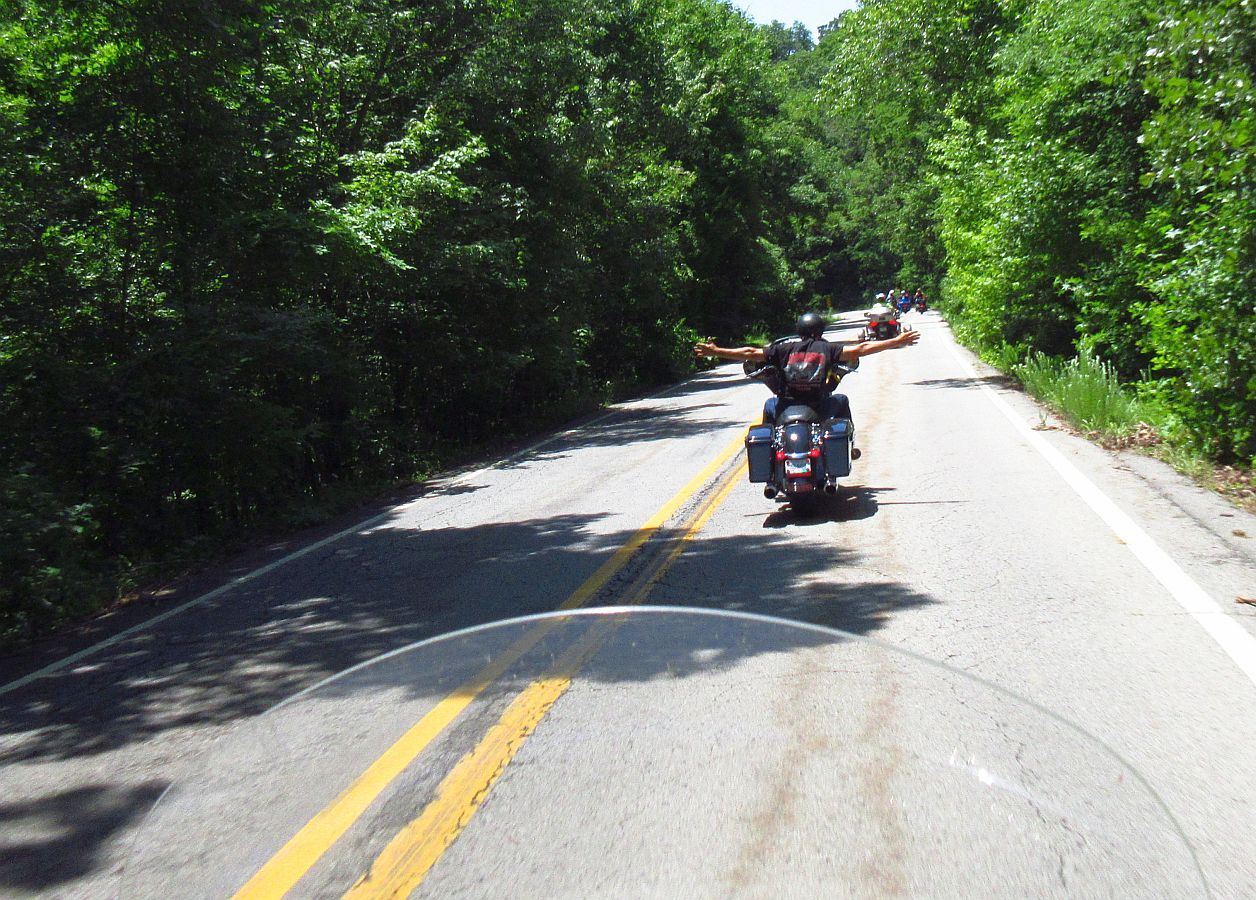 We miss you Larry!








Tee's that Scout printed up for all of us this weekend.









We're in the Smokys now...








...a look behind us.








Highland Manor Inn is going to be our home for the next 3 days.









Not everyone is here yet...








...but those of us that are went across the street to a steak and trout joint.








No pics of us hanging out in the motel parking lot til all hours.


The following pic are courtesy of Flashprez!

Thanks man!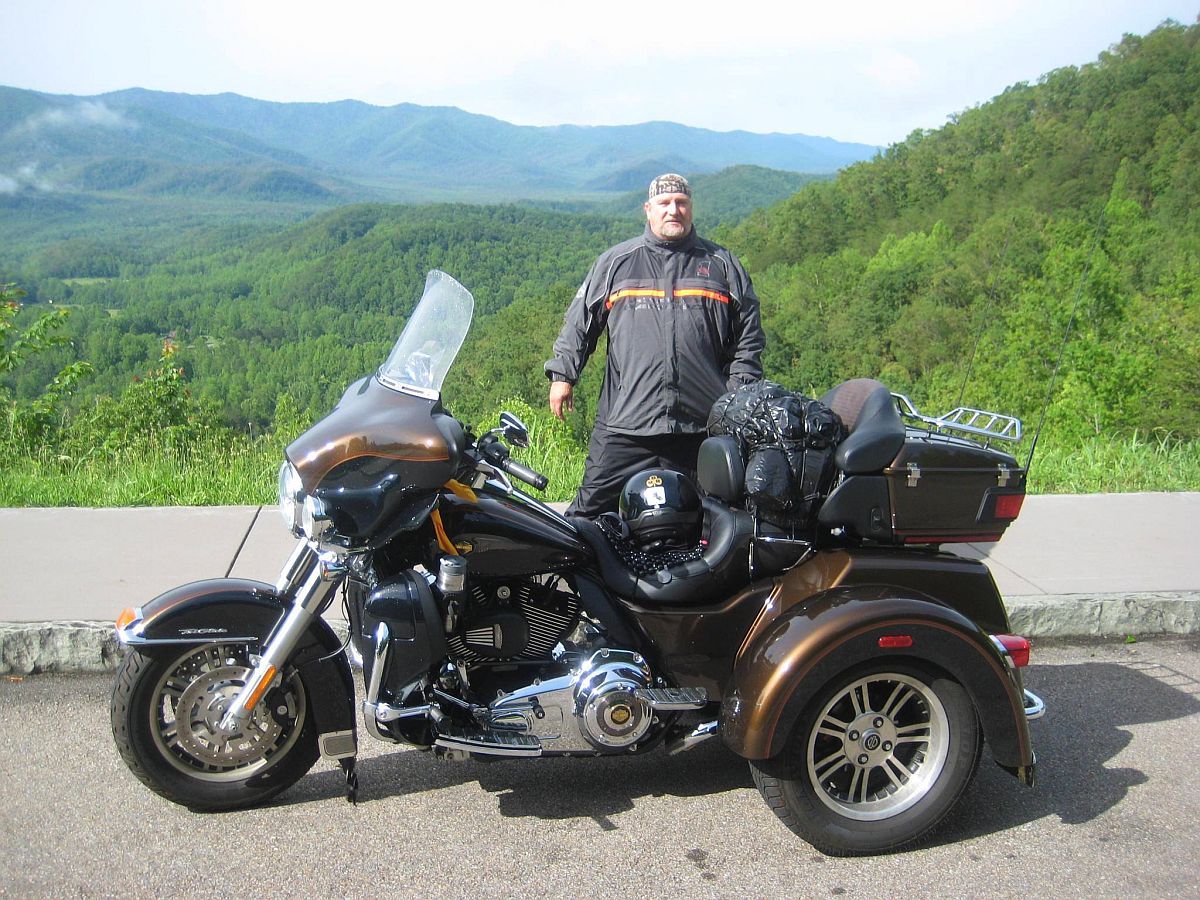 Sitting around the imaginary campfire in the parking lot....telling stories.









Mary, messing with the bear...lol...while we wait for a table.









A bunch of old farts trying to get the infotainment to work right.






Some of the crew at dinner.









Some of the crew at Deals Gap with Regina, Larry's wife (in blue) and Patricia, Larry's sister (to her right).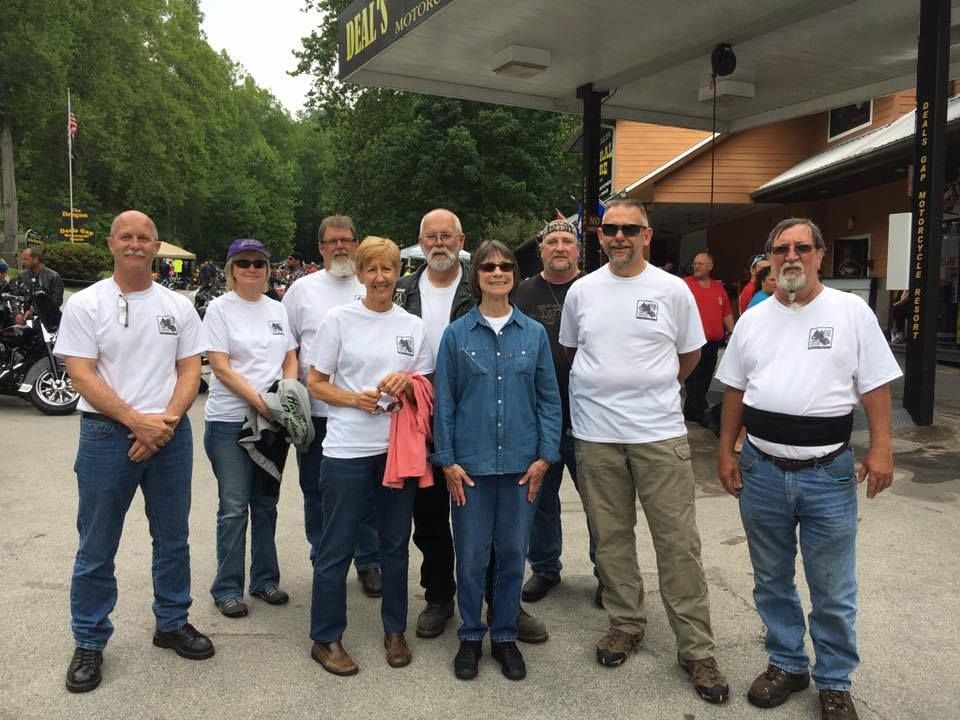 At a stop (on the Skyway?)






Joe, thank you for these photos!
More coming soon.