Day 2- Part II
Day 2 Part II-

We're back on the Blue Ridge Parkway...







Enjoying the views and the sweepers after the adrenaline charged run up the 151.








Panoramic shot of a scenic turn-out on the BRP...









The views up here are amazing!








Next we ran the 276, TWICE. It was just as much fun as the 151. (no video yet).

Then we got back on the BRP and ran it the rest of the way into Maggie Valley.

We set up the bikes (and free Koozies & Stickers) at the Wheels Through Time Museum.








Then we headed into the Museum. If you have never been....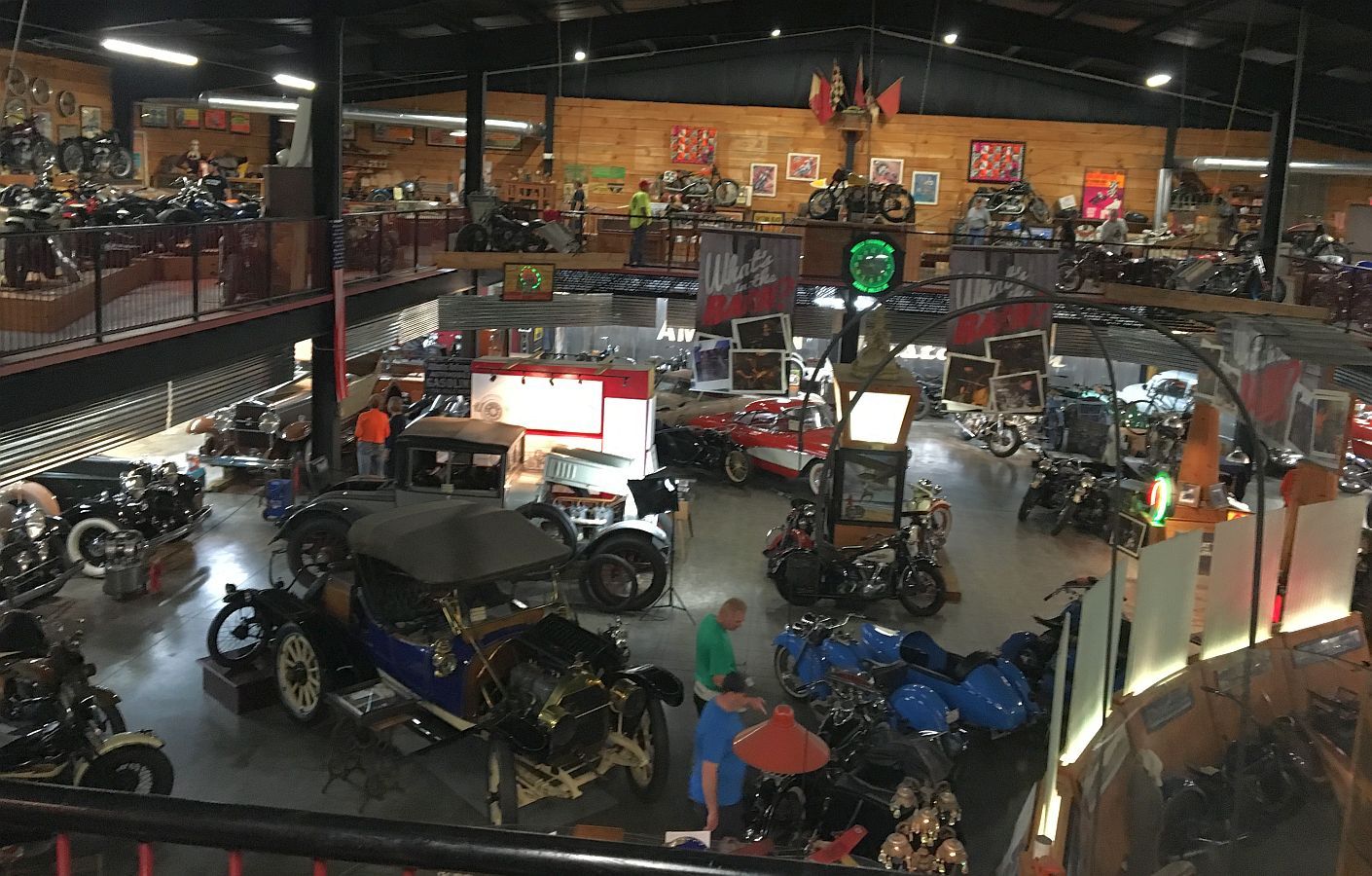 ...these couple of pics barely scratch the surface of what all is in these walls. I have been 4 or 5 times, and every time I'm there I see new stuff.







It is jam-packed with bikes documenting the history of American Motorcycles. btw, most of them are running. Chance are, when you visit, you will hear at least one of them start up, and maybe even see one of them doing a burn-out thru the building!



Back outside, looking at many of the bikes. We were quite happy to see that Jon Schroder, of EvoCyle, was using one of our V-Stack intakes on his Invitational Hot Bike Build.






Day 3 is coming soon, along with pics and video of The Dragon and various other adventures!