Day 2- Today was not about riding
Today was not about riding.

We stayed in Joplin. We did ride a few miles to the Dealership for Check-in/Registration.

Last year there were a few trikes, today I stopped counting at 20. There's a bunch of them.





After getting checked in for the ride up to Wisconsin Dells, we headed over to the "event area". Thousands of folks and bikes checking out the vendors, the bikes, the build-off bikes, etc. There was a good band, NightTrain and some good food.





Besides us "normal folk" there are 24 bike builders that built a bike for this run.

They display them every day for a popular vote, then ride their "show" bike with the rest of us to the next city.

Here is the only Trike in the build-off.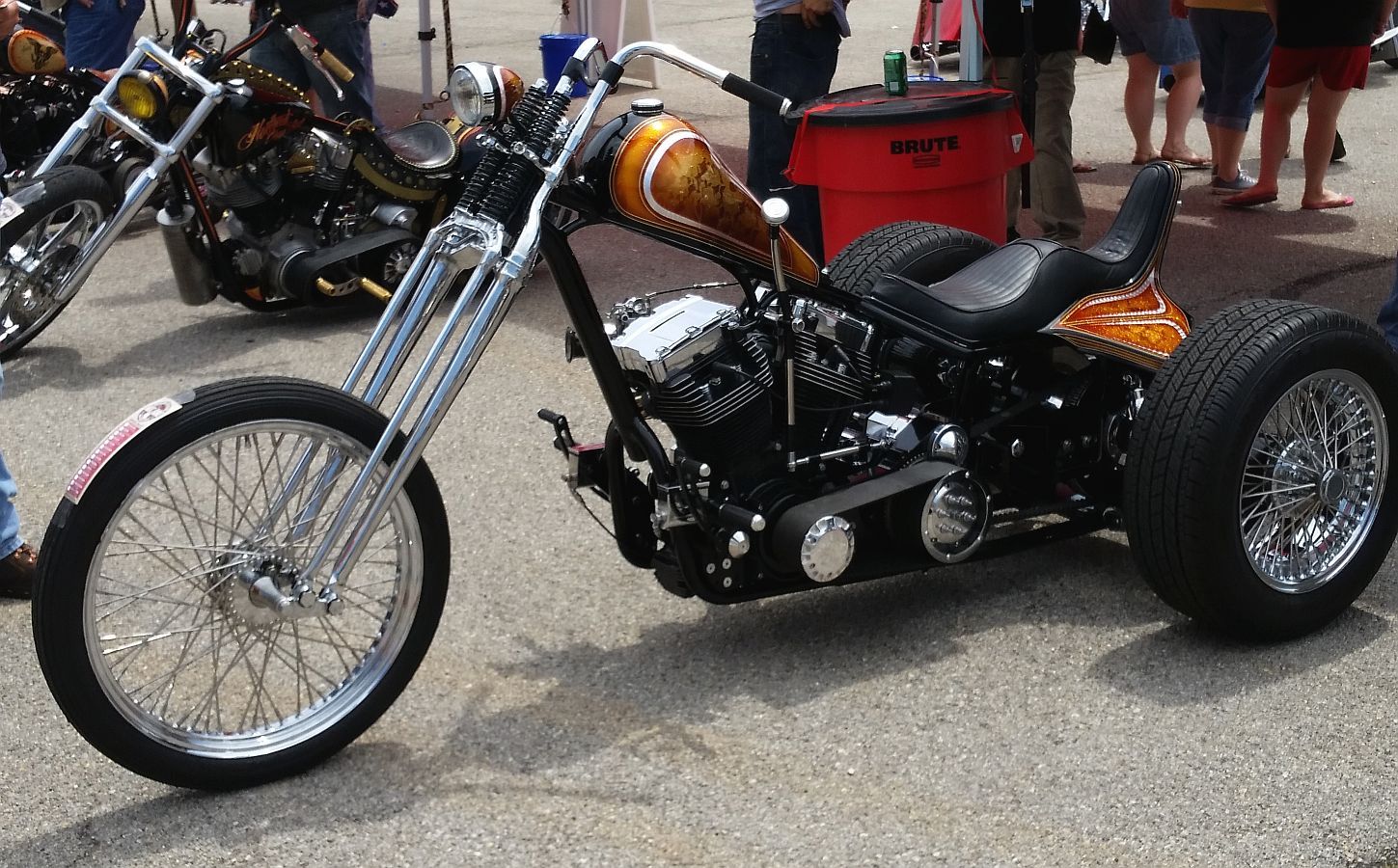 Here's a 2014 Ultra with some serious modding and crazy color...but it still has the radiators in the lowers.





It was good to see the "Death Machine" build with a DK Custom Products Outlaw 587 Air Cleaner & Outlaw Breather Bolts.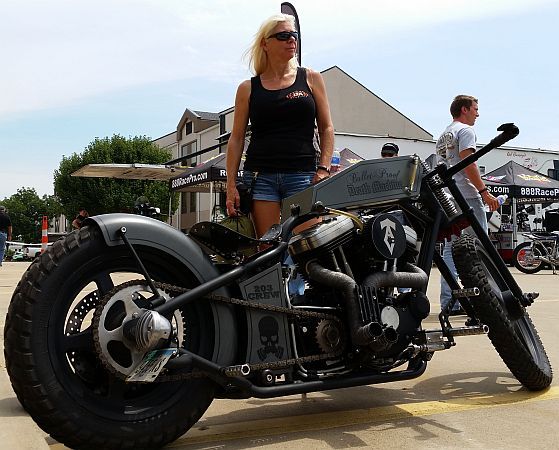 Very cool build. Lot's of details!





Here's John Shope's Dirty Bird Concepts build. Turbo, crazy front wheel, and paint that the camera just can't do justice.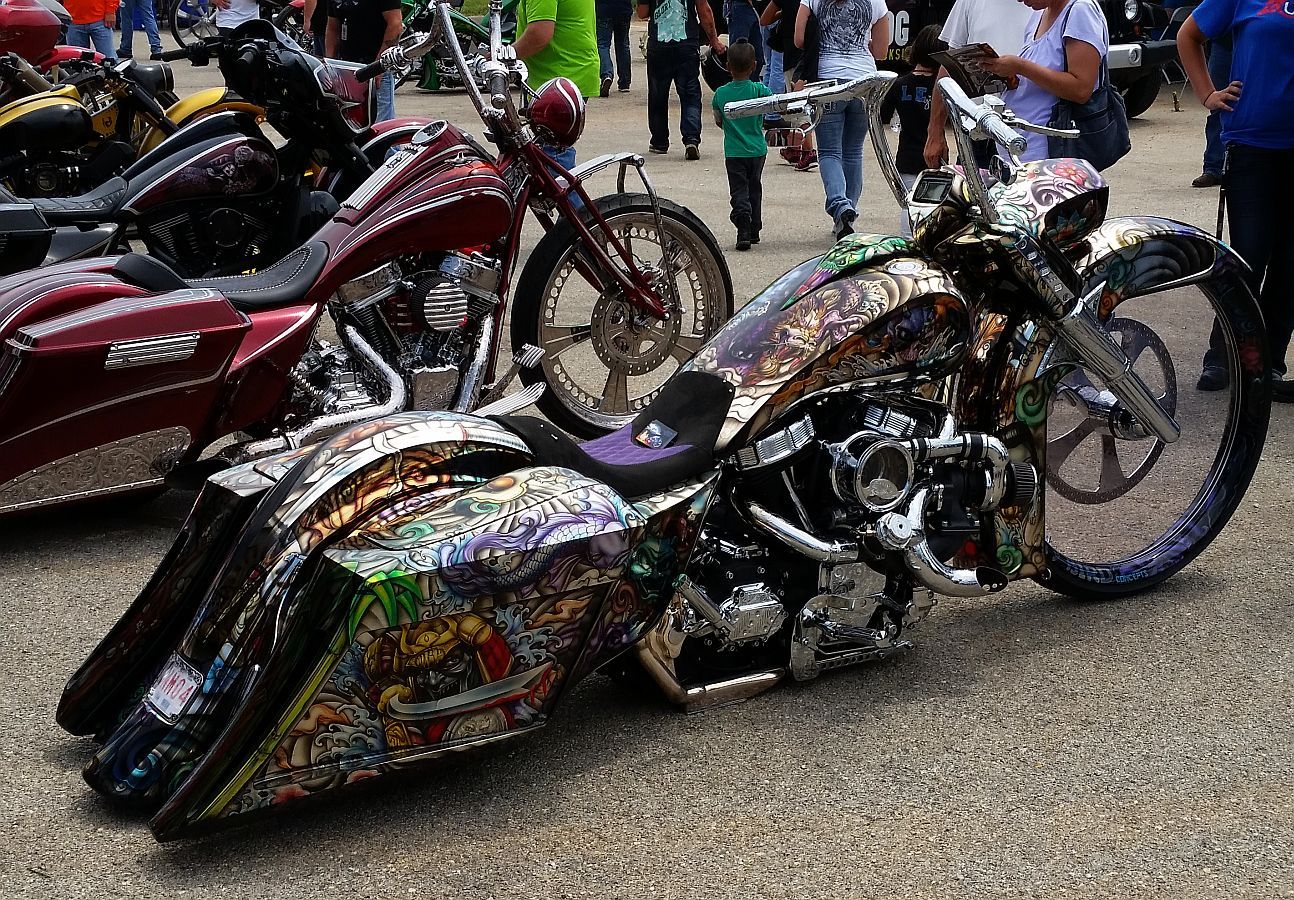 Unknown Industries was there doing some stunt riding. Will get more pics at the next stop, just caught the tail end of the show.





Some more of the build-off bikes. Gonna be cool riding with these bikes...and seeing how they do riding for the next 4 days up to Wisconsin.





Mary really liked this t-shirt and got the guy to pose for her.