Day 20 Part I Continued-
Day 20 Part I Continued-
At the gas station, we filled up and were leaving about the same time as 12 other bikes. They were headed toward Boise, via Idaho City, we were headed north, toward Missoula, MT, via Challis and Salmon.
Didn't get a pic of it, but in the 100 or so miles from last fill-up, climbing up to the Galena pass, we got 37 mpg. I'm really happy with how the TG is running!
Here's a pic of a few of the bikes that turned left out of the station, as we turned right.
The road we rode yesterday, and what we're riding today is new to us. It has been fantastic so far, and little did we know how great today's ride was going to be!
Looking back at Stanley as we head out...
...and looking at the road ahead.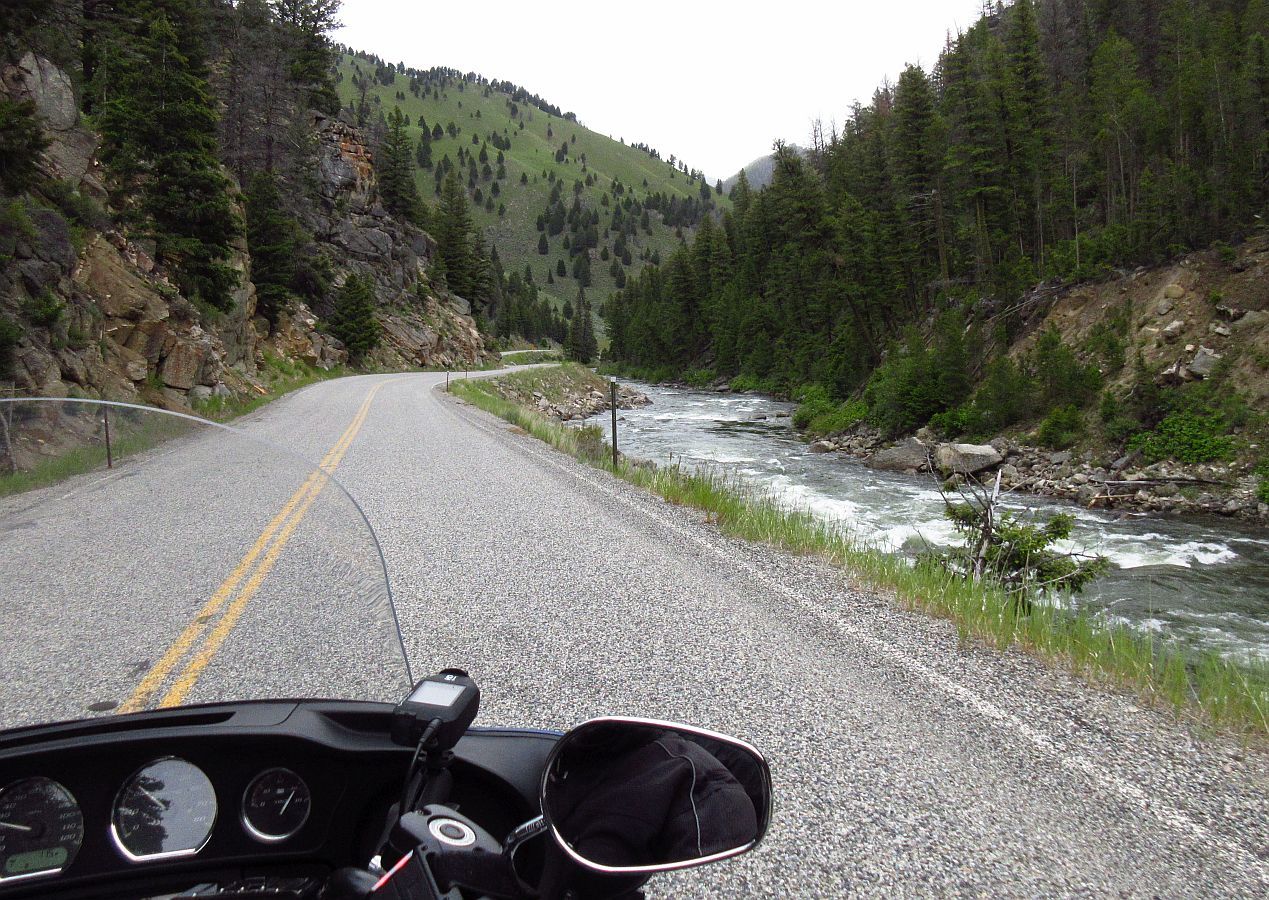 Click
HERE
for a short video of what a great road this was, right off the bat.
In this pic, that's not clouds or blurriness in the photo, that is steam from a hot springs right on the side of the road!
This is some beautiful country!
Looking back...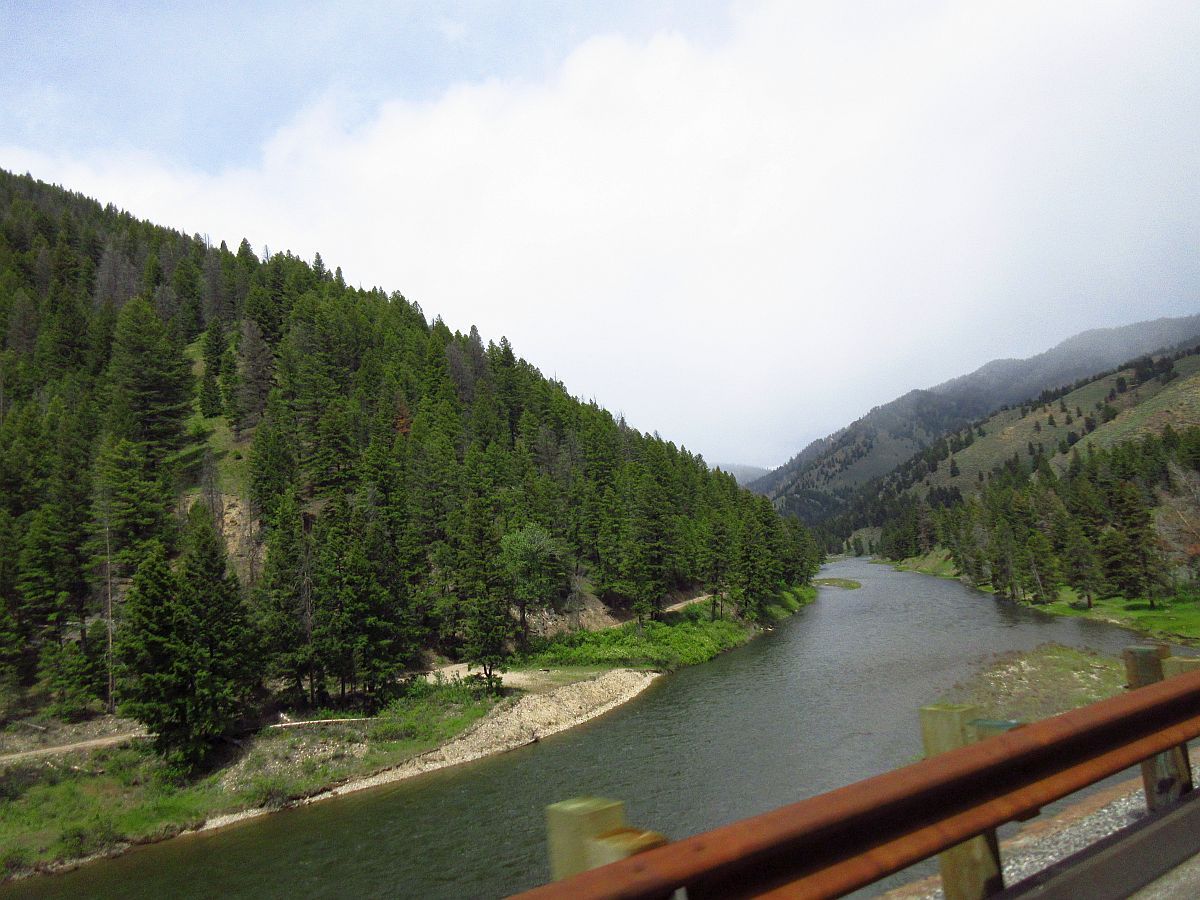 ...and looking ahead. The views are non-stop!
The canyon walls widened out a bit, the road got a bit wider and straighter...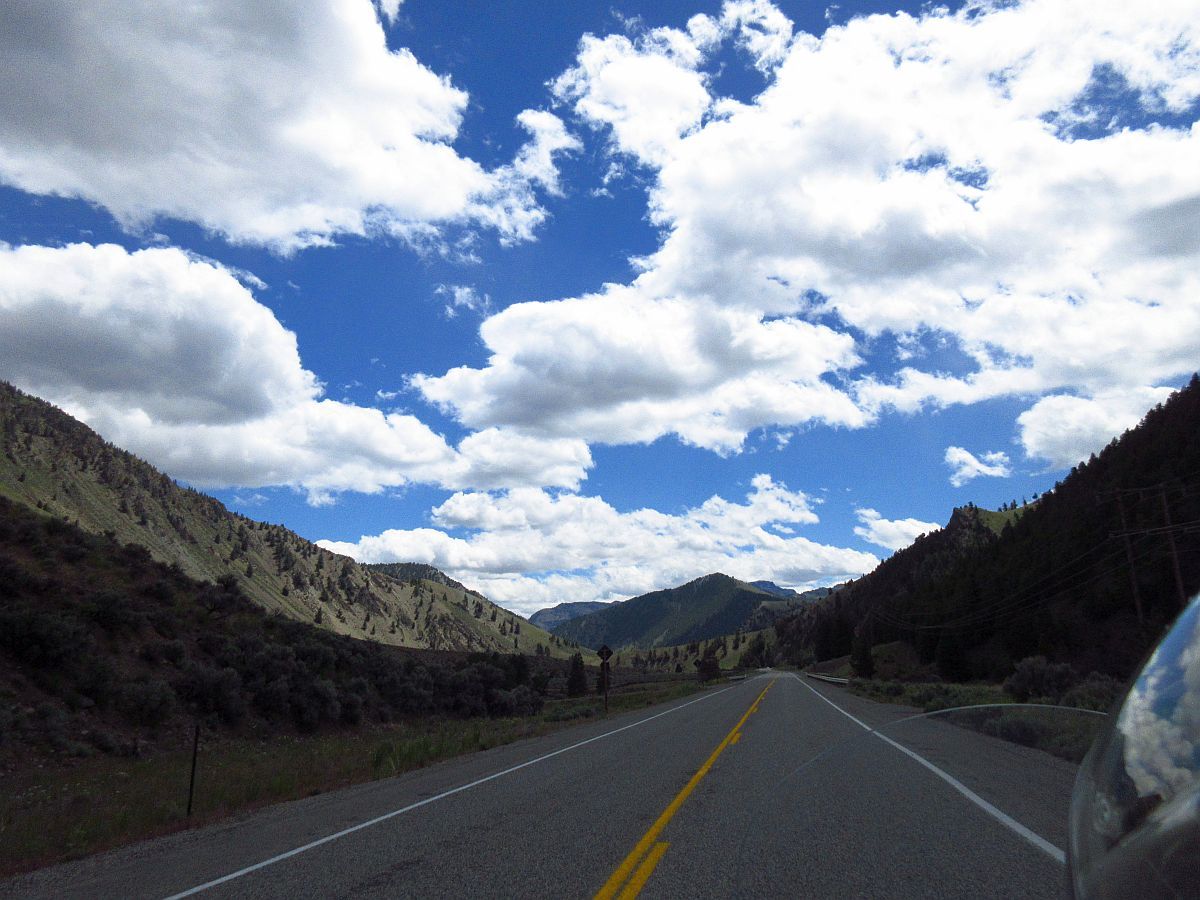 ...but it is still a great riding road, and the terrain is incredibly varied.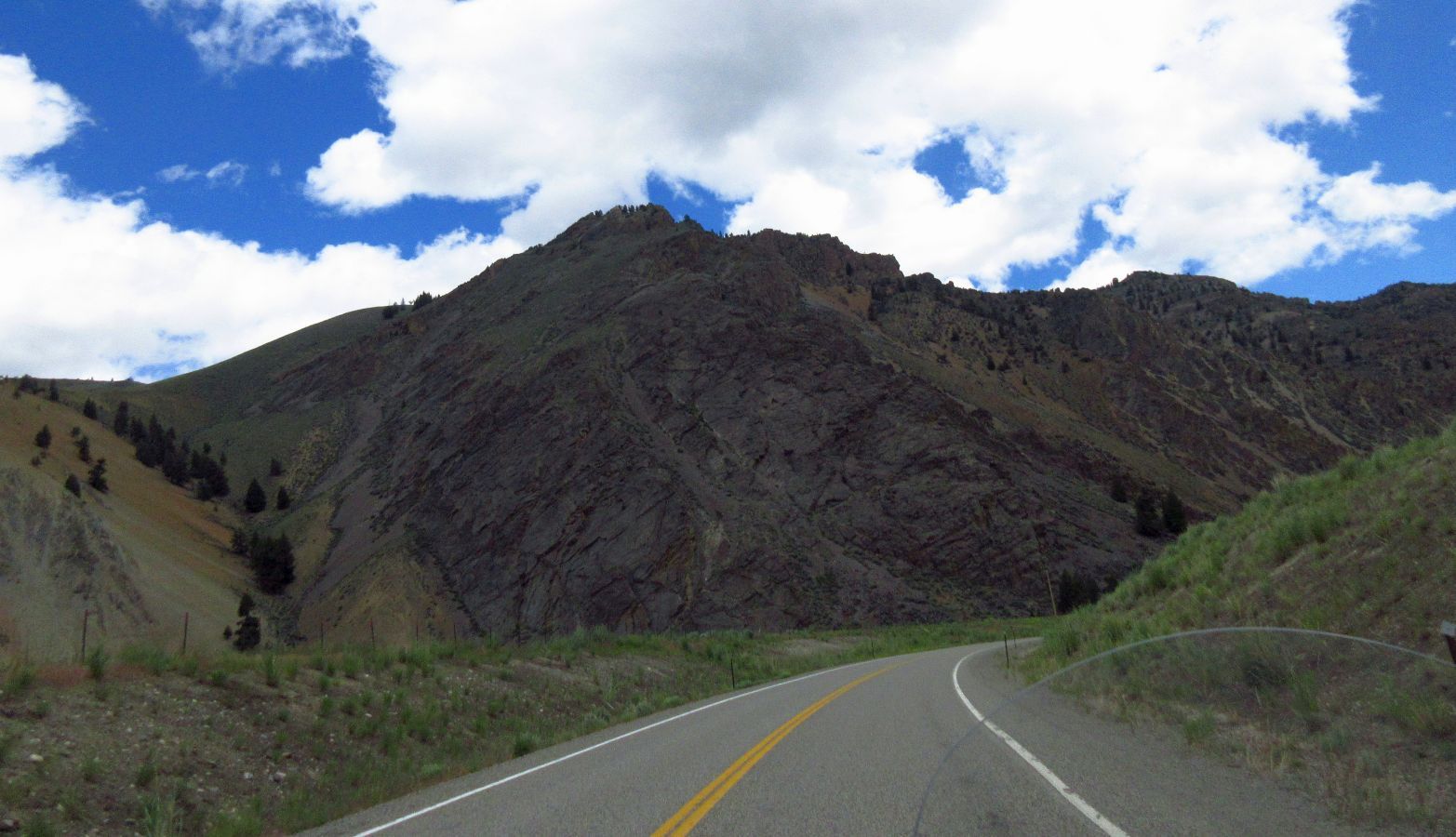 More in next post.