Day 21 continued & concluded.
Day 21 continued & concluded.
This pic was taken from on the road...not the side of the road, but on the normal part for riding on. Most of the road has guardrails in areas like this, but this section has been having some work done...no rails.
Endless views to the sides...
...behind us, and....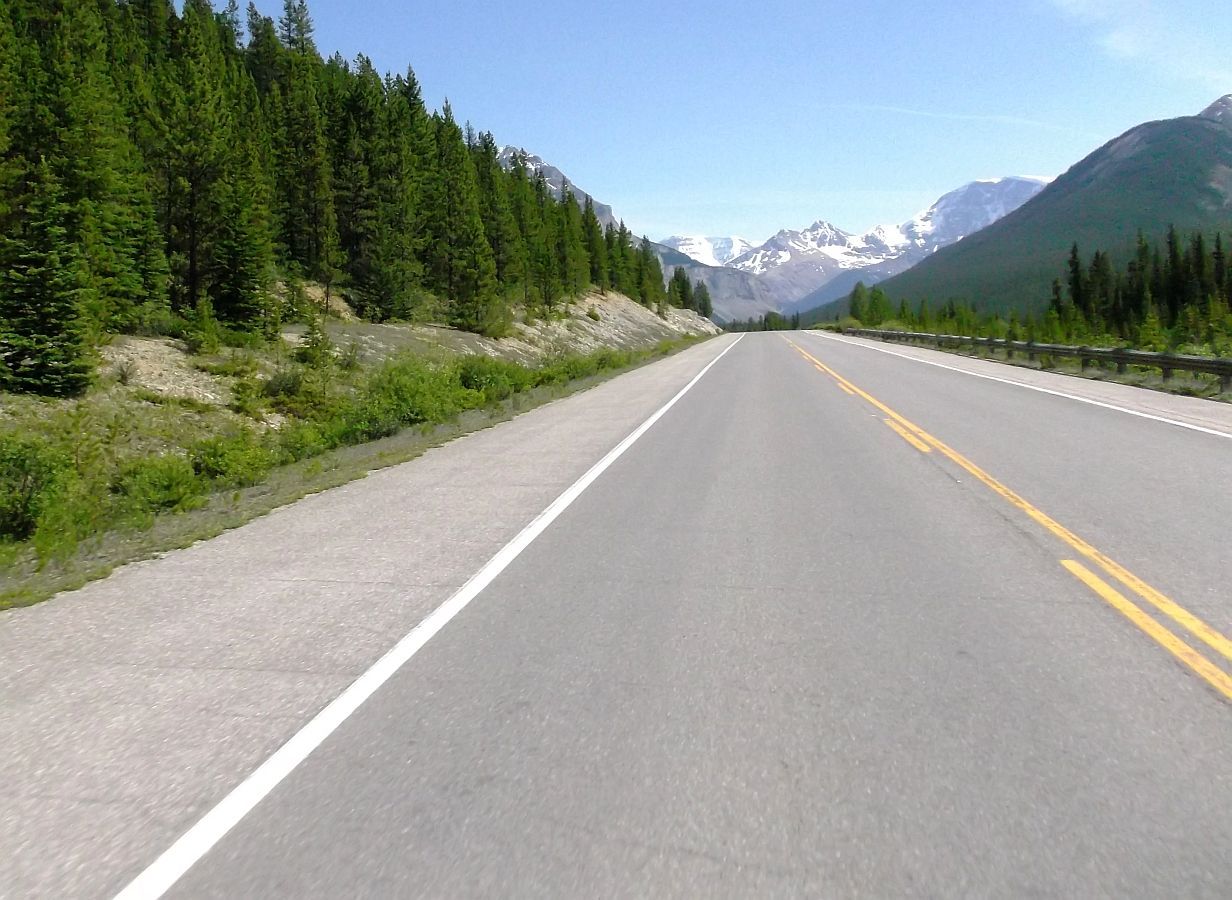 ...in front of us.
Interesting mountain formation.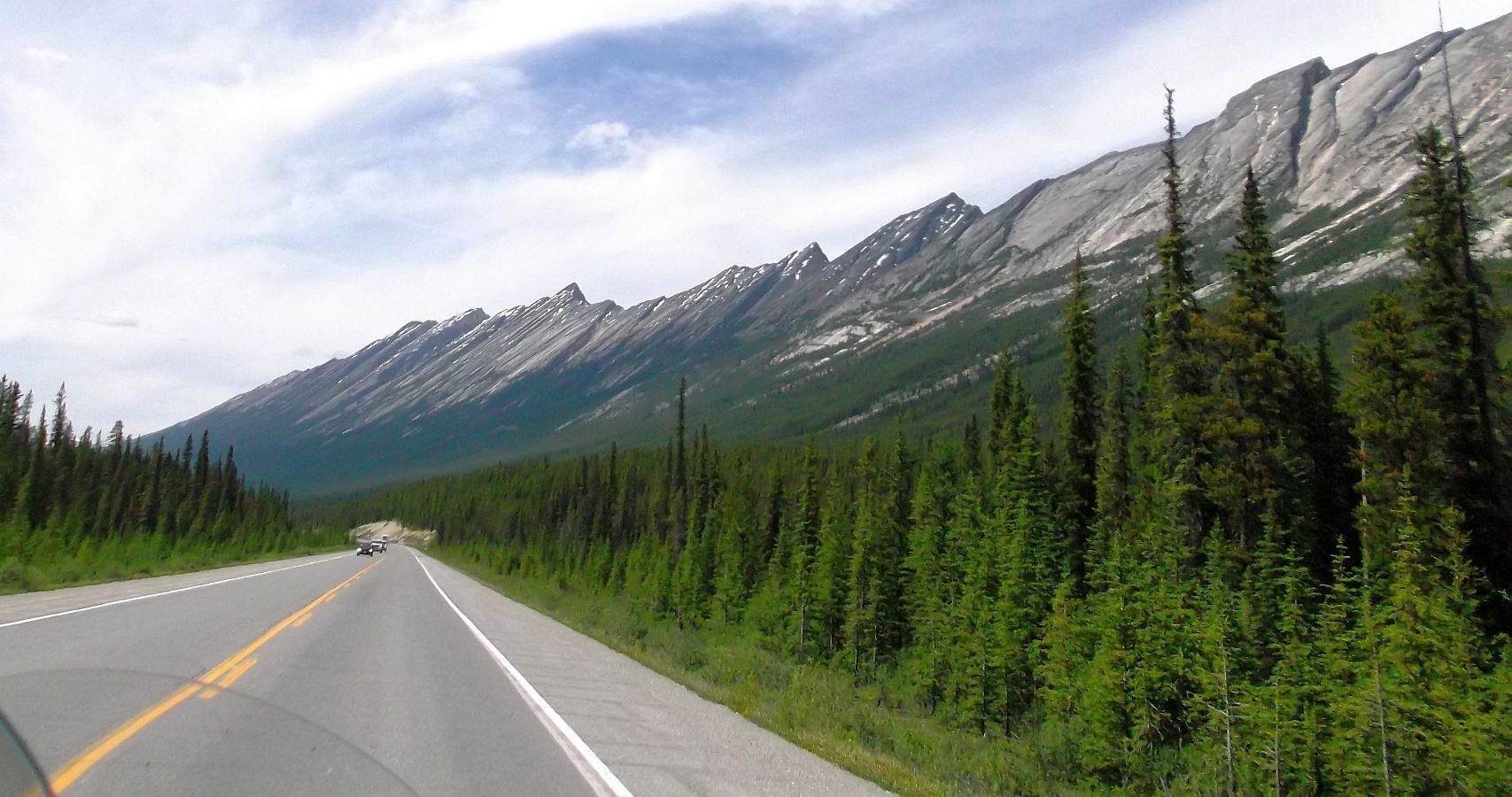 It's been sunny and in the 70's all day. It is still in the 70's, but we're riding into some clouds now.
Last time we rode the Icefields Parkway we did not stop at Althabasca Waterfalls. This time we did.
We don't use our cable lock often, but this is a large parking lot, full of vehicles and people, and we are going to be gone from the bike for awhile.
The cable is running thru one of the arms of both jackets, thru both helmets, and thru the passenger grab rail.
Easy way to keep stuff from walking away.
WOWOWOW!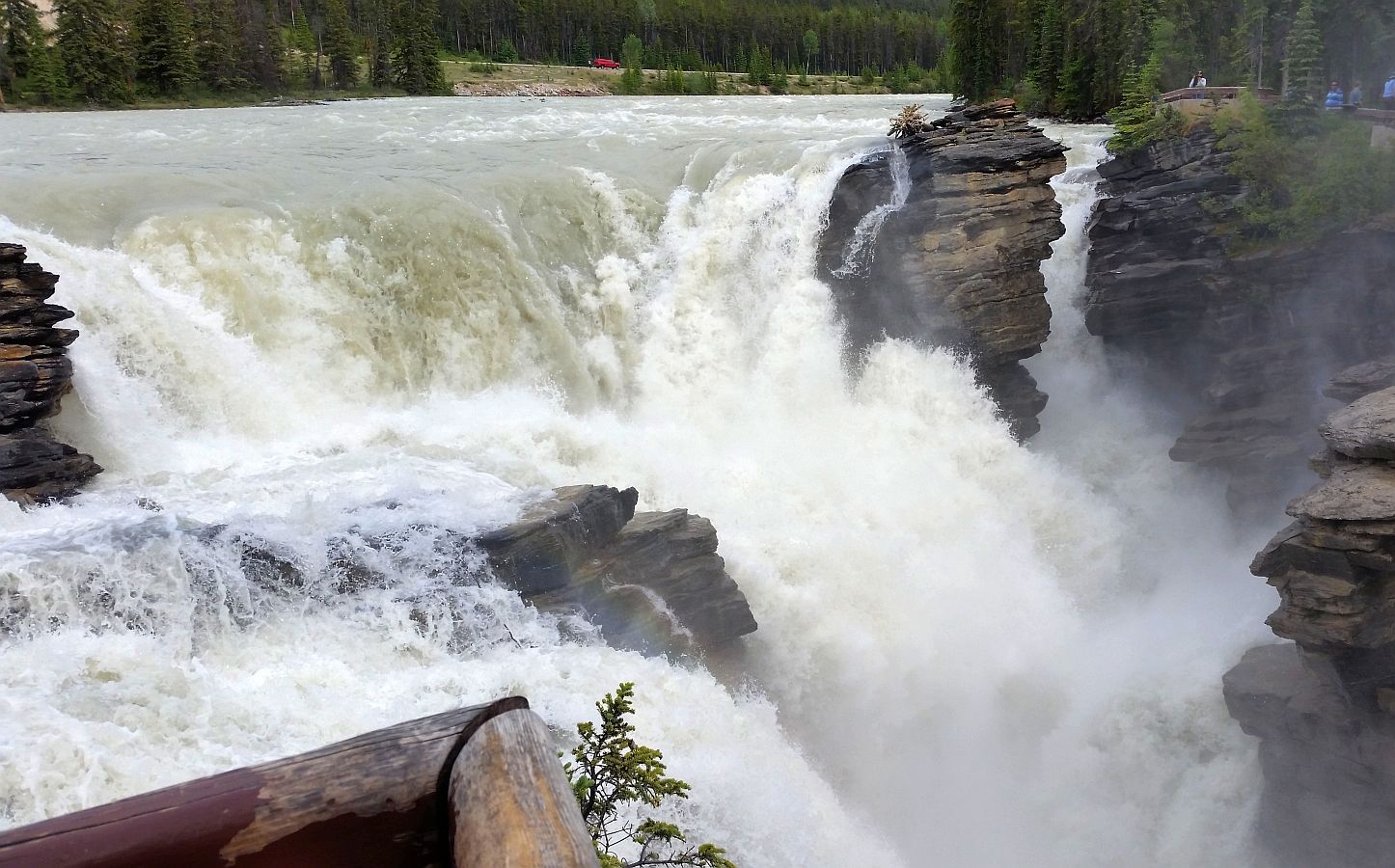 This is a massive amount of water and power moving very quickly...just a few feet away from us.
After going over the edge, it does not end up in some big pool....there is a narrow channel thru rock where it flow just as powerfully for quite a while.
More in next post.