Day 22 of riding.
Day 22 of riding.
Here we are loading up outside our cabin in Jasper...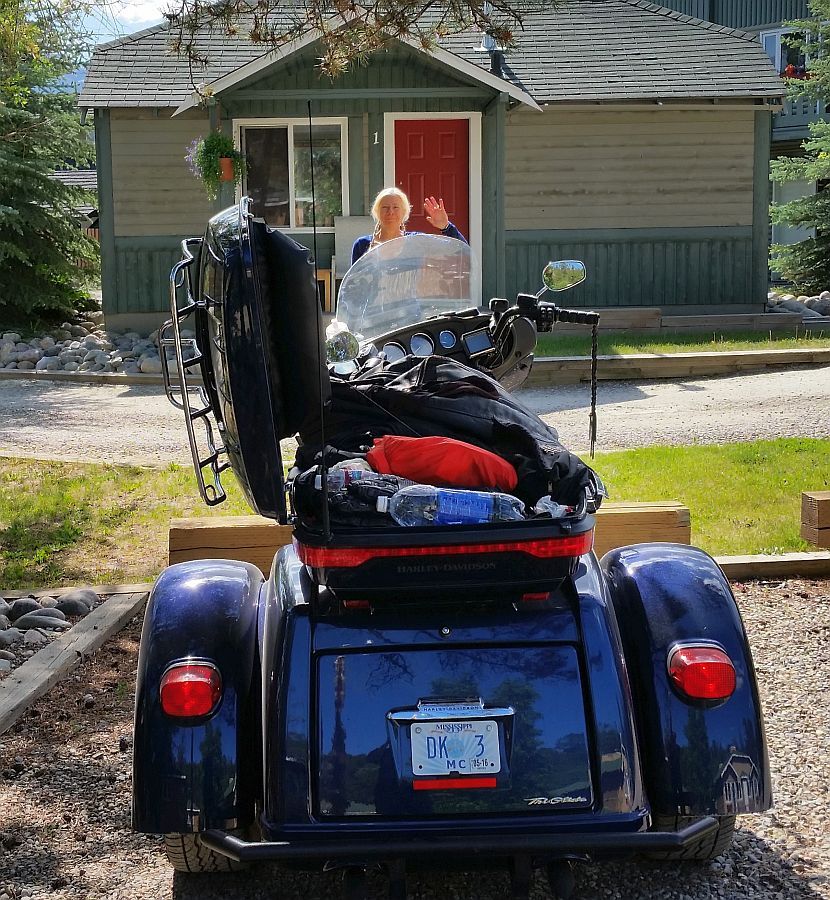 ...I load the trunk and Mary loads the Tour Pak and the TP rack. She's done and ready to roll.
Just a couple of km's outside of Jasper, ready for another 450 km's today.
Since turning east to Banff we've been in Alberta, just a bit outside of Jasper we cross back into British Columbia.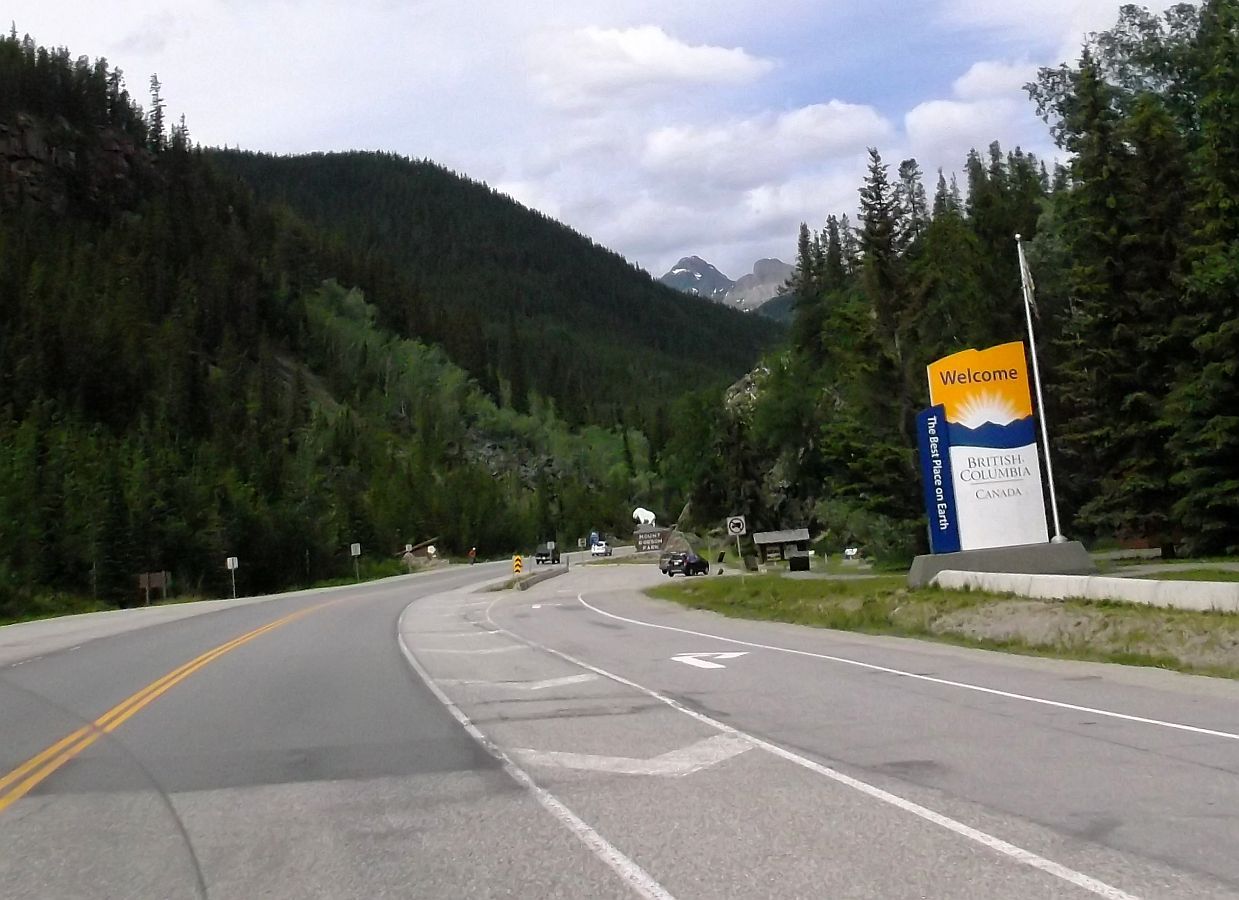 The road follows along the shore of Moose Lake for a few miles...Stunning!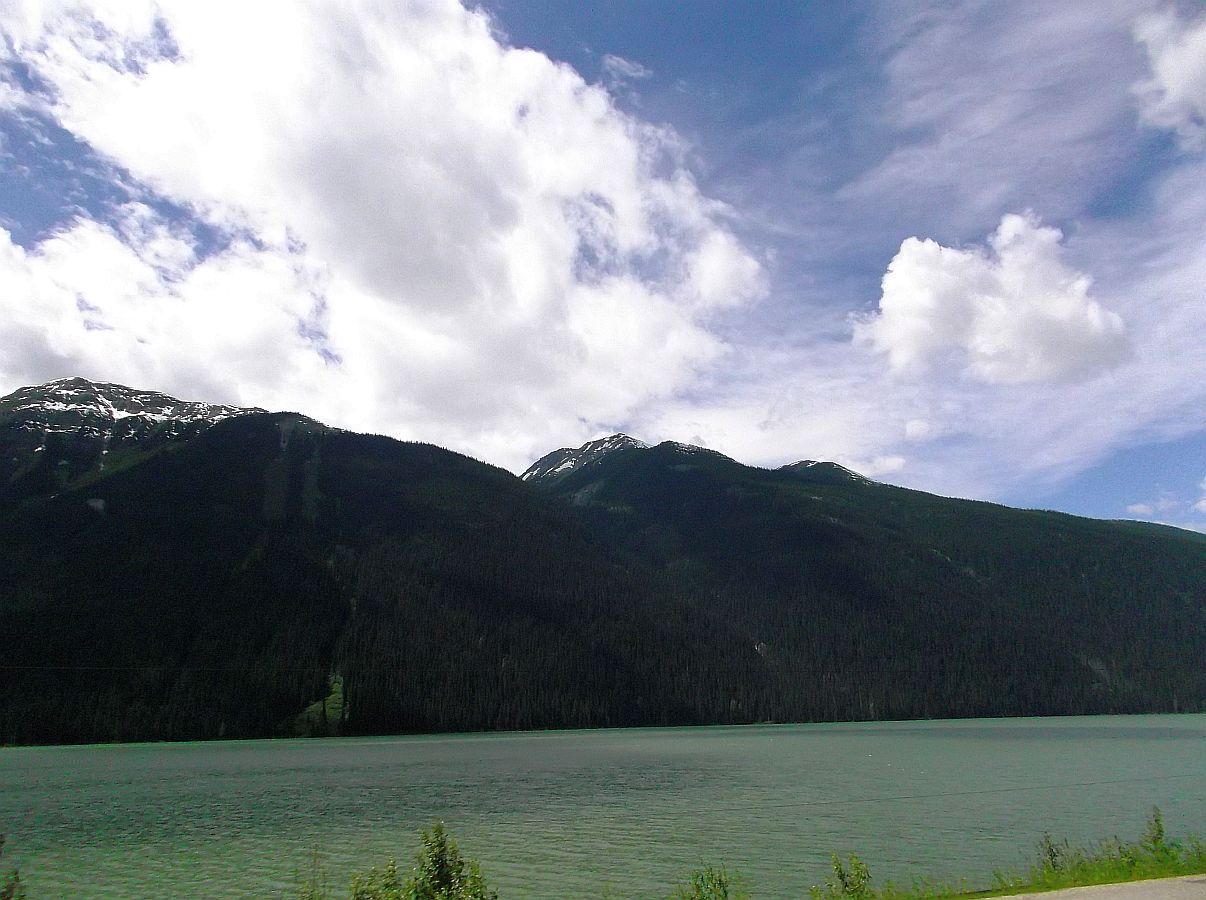 Another great day of riding, headed toward Mt. Robson...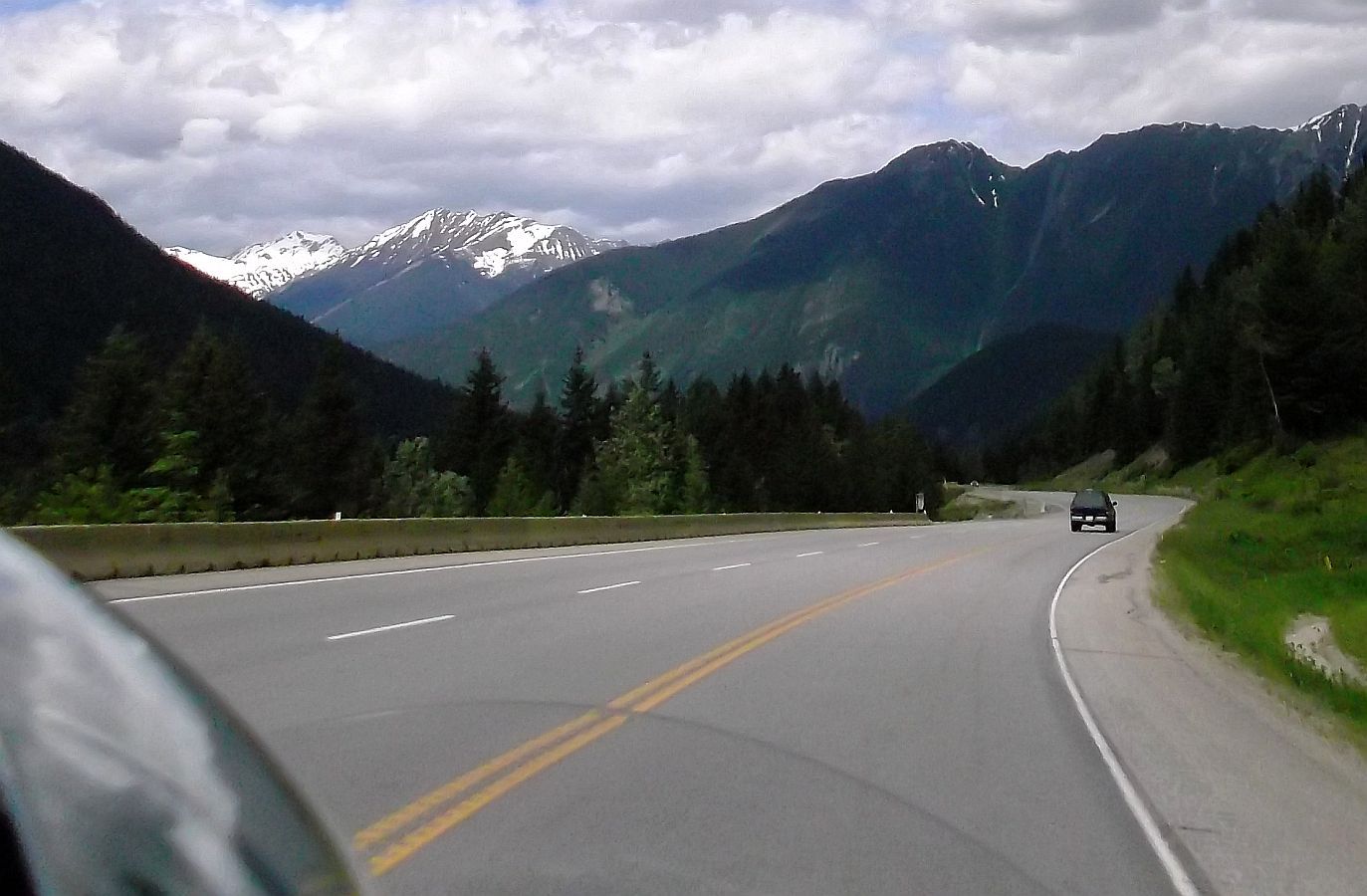 ...Looking back at Mt. Robson.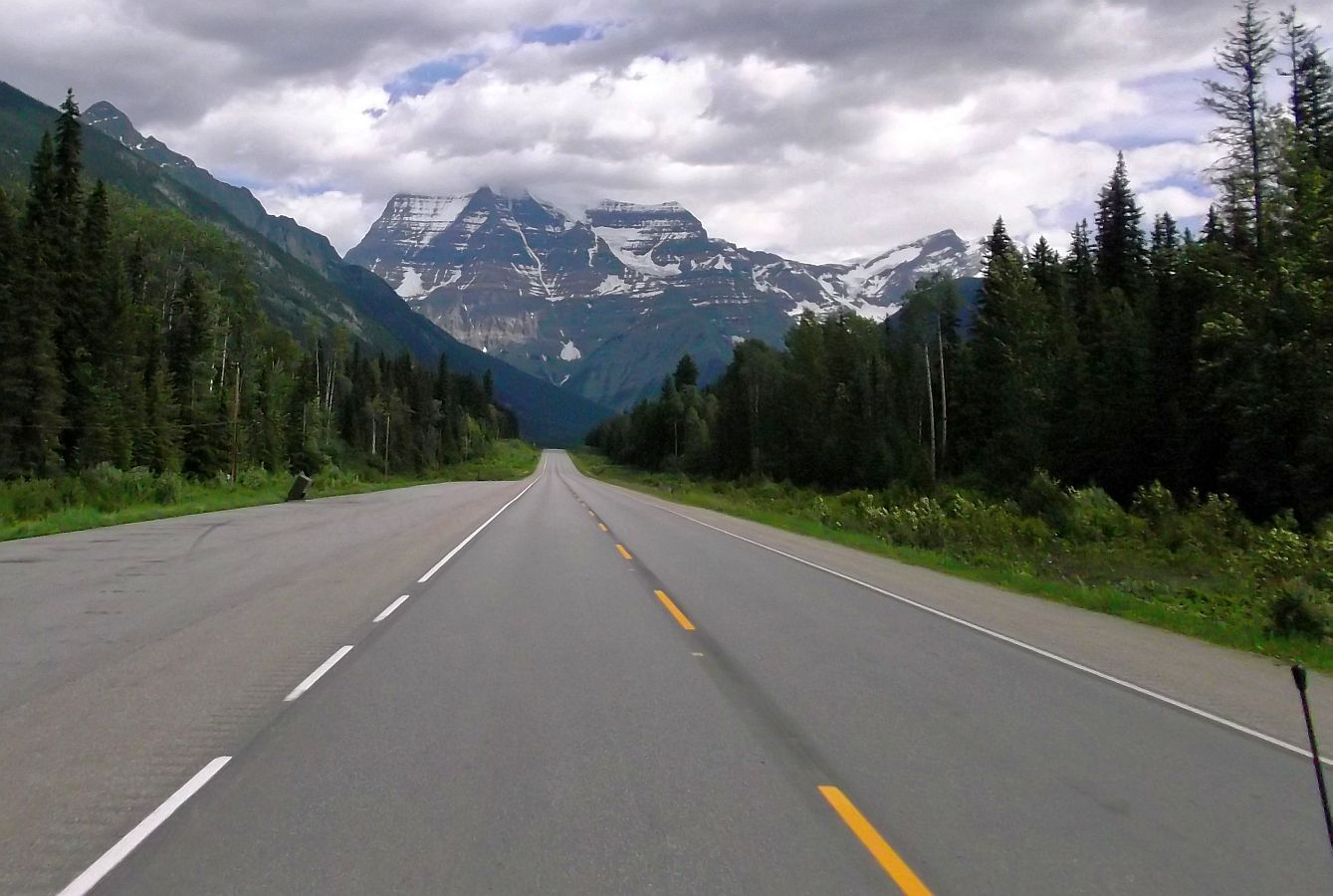 We have not seen a whole lot of bikes on the road, it is nice to see a fellow traveler.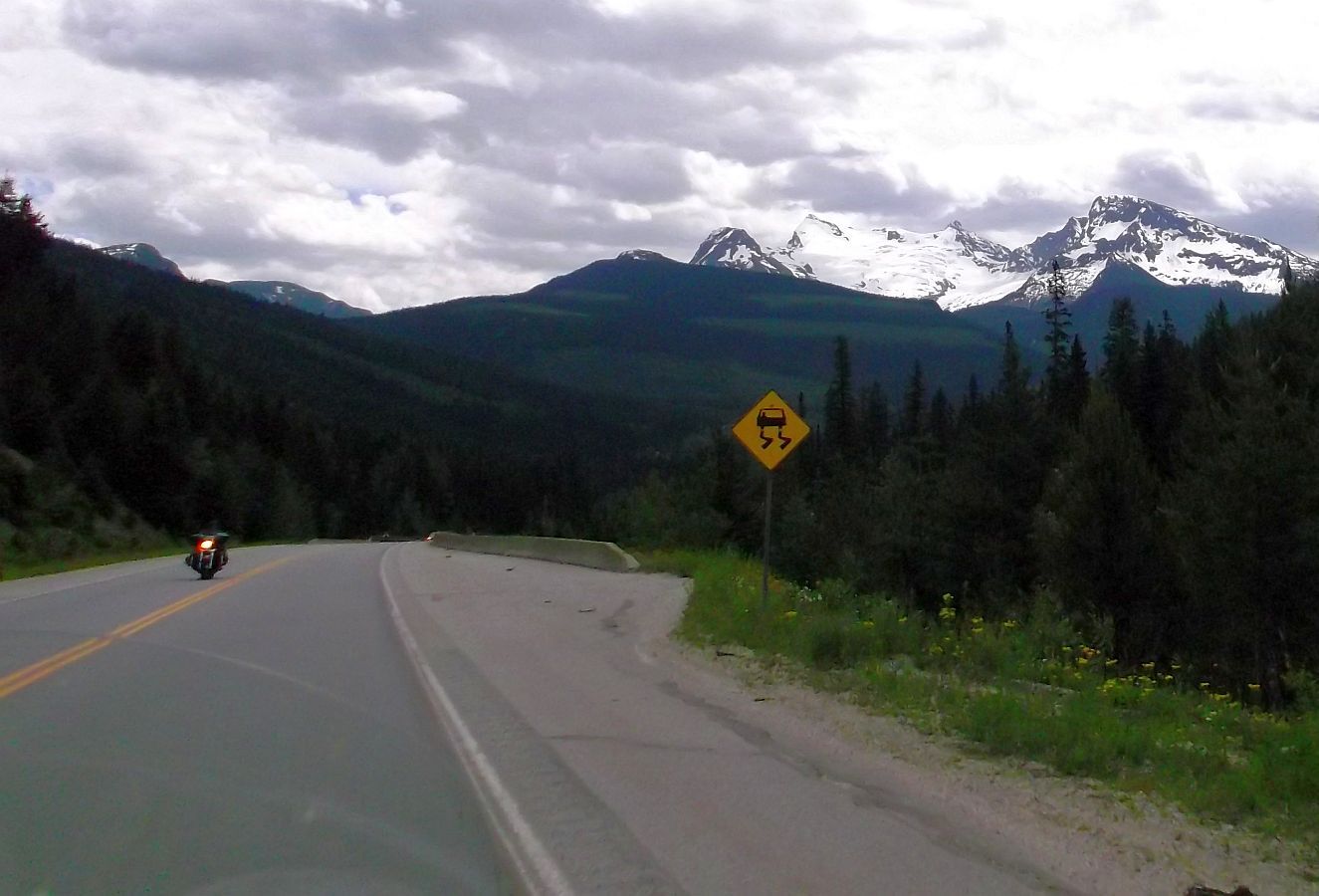 Just a bit later, we saw a bear...a BIG one. I did not have the video on. It was standing at the edge of the road on its hinds legs. I pulled it down from 65 to 0 very quickly. I think the downshifting scared the bear and Mary got this pic as it ran off into the woods.
I should have just pulled in the clutch and used brakes only...lesson learned.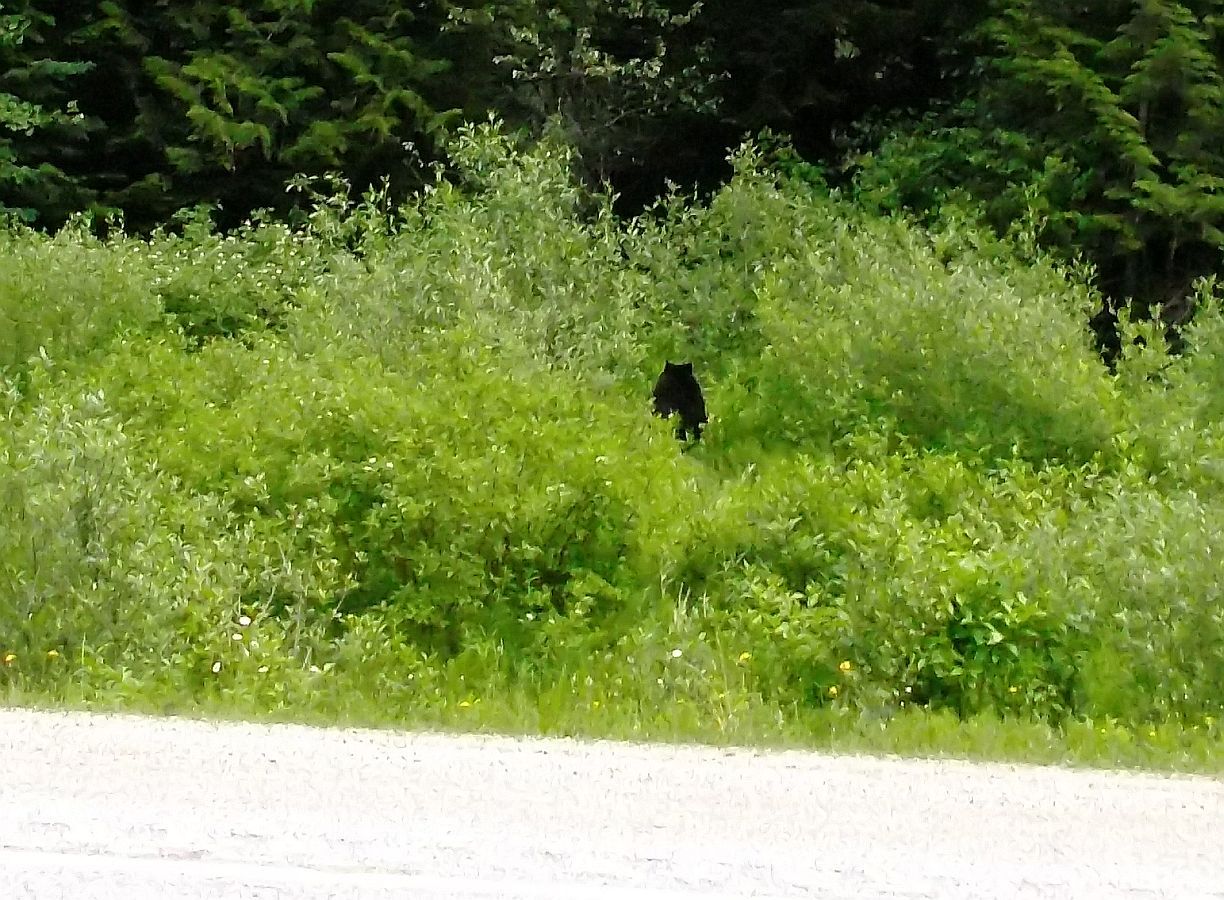 We rode into some light rain for a while...really just a heavy drizzle.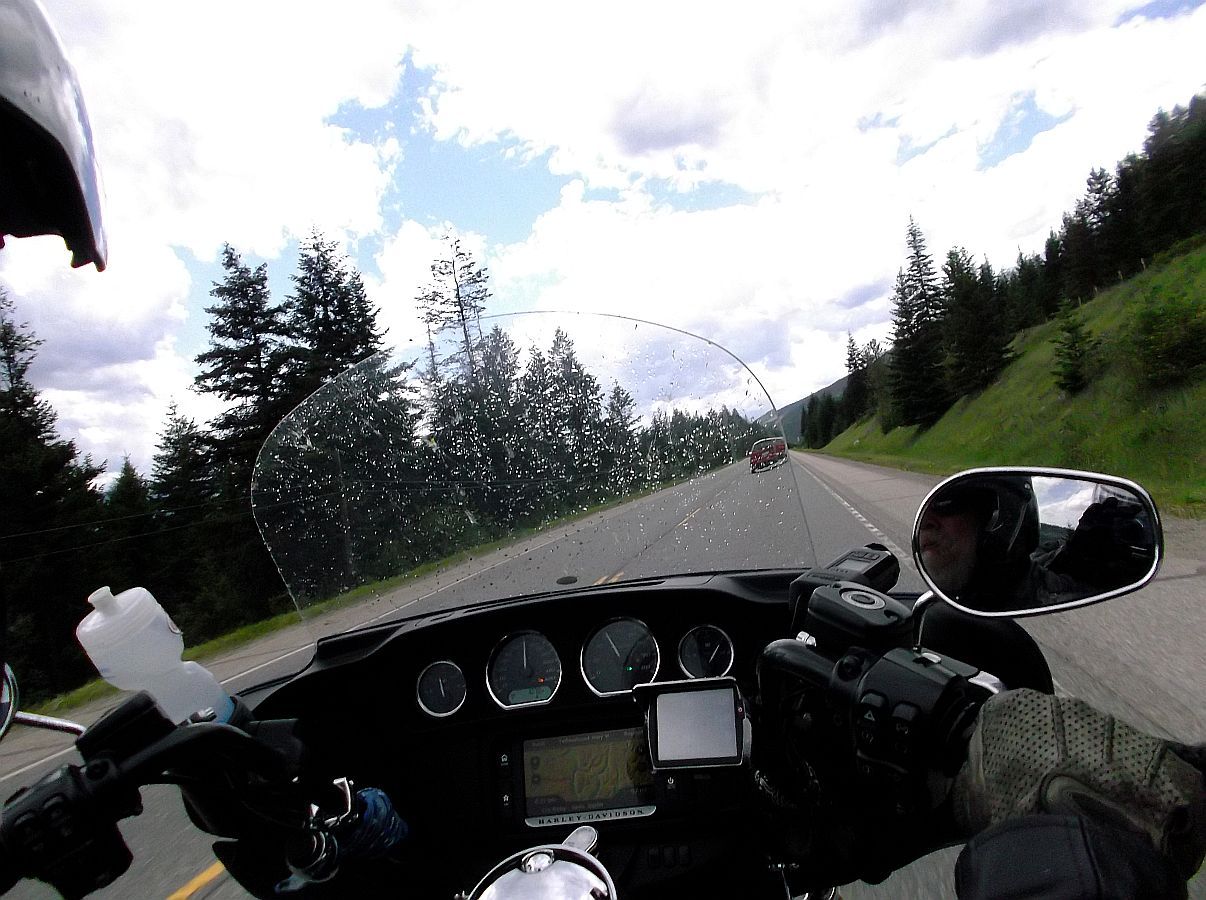 More in next post.