Day 23 continued.
Day 23 continued.
"The Long Road"...
...is just that. Still a ways to go...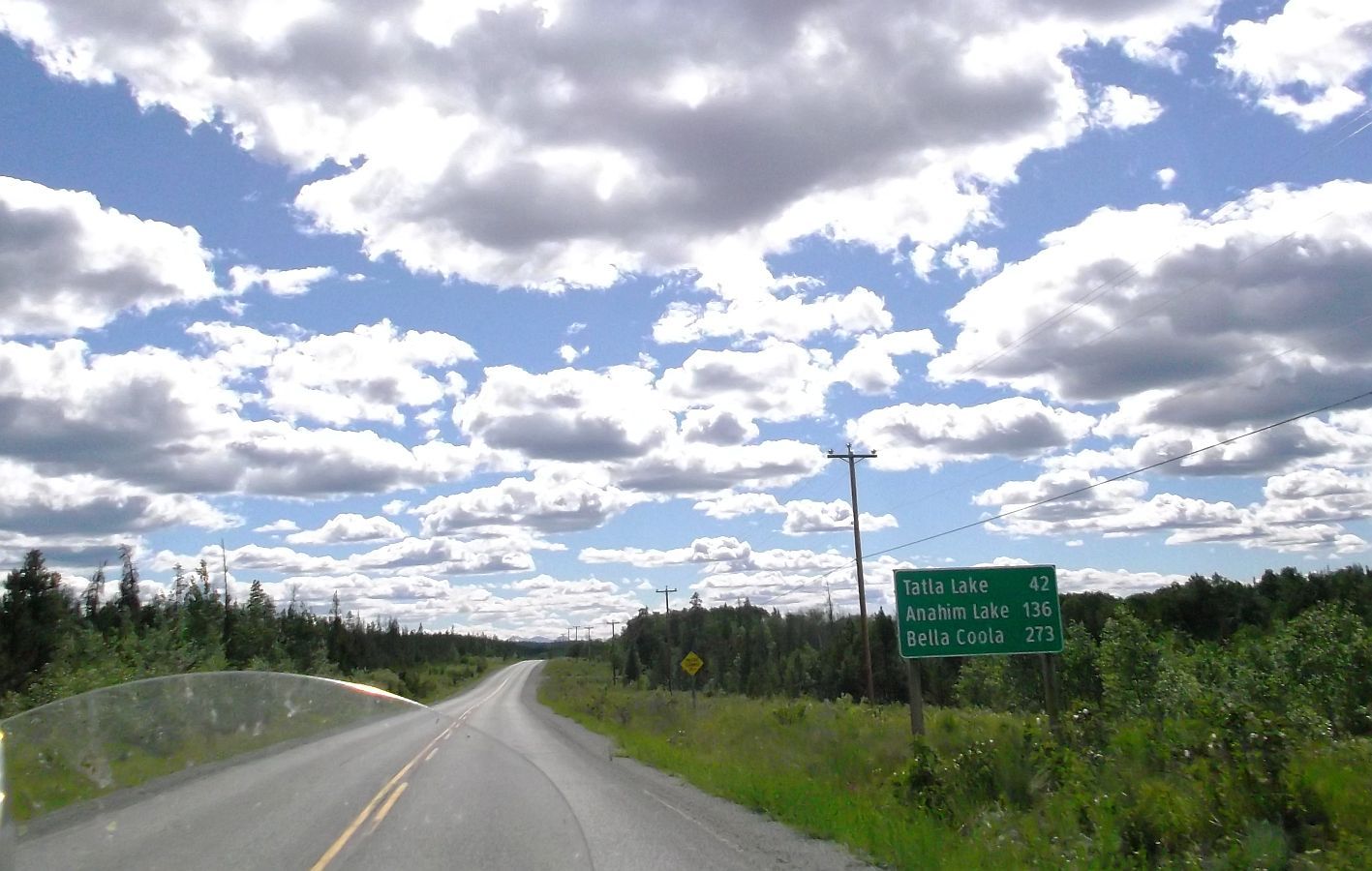 ...it's hard to put my finger on it. I love to ride, the worst day riding is better than the best day in the office...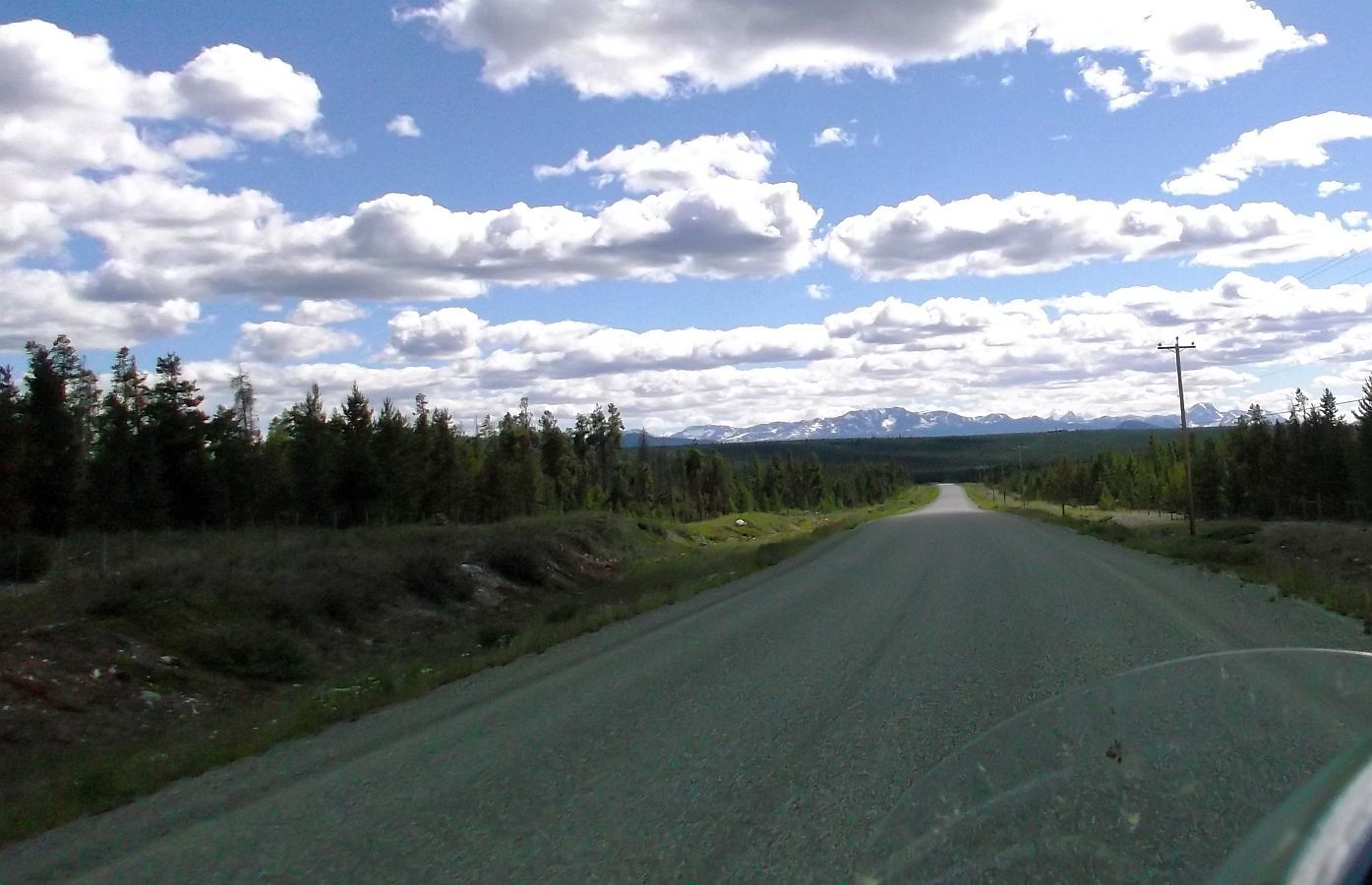 ...but there is something different about this road. Don't know what else to say, other than looking at the pictures, it looks fun and good scenery, but what I see in the pics does not match up with the feeling while riding it.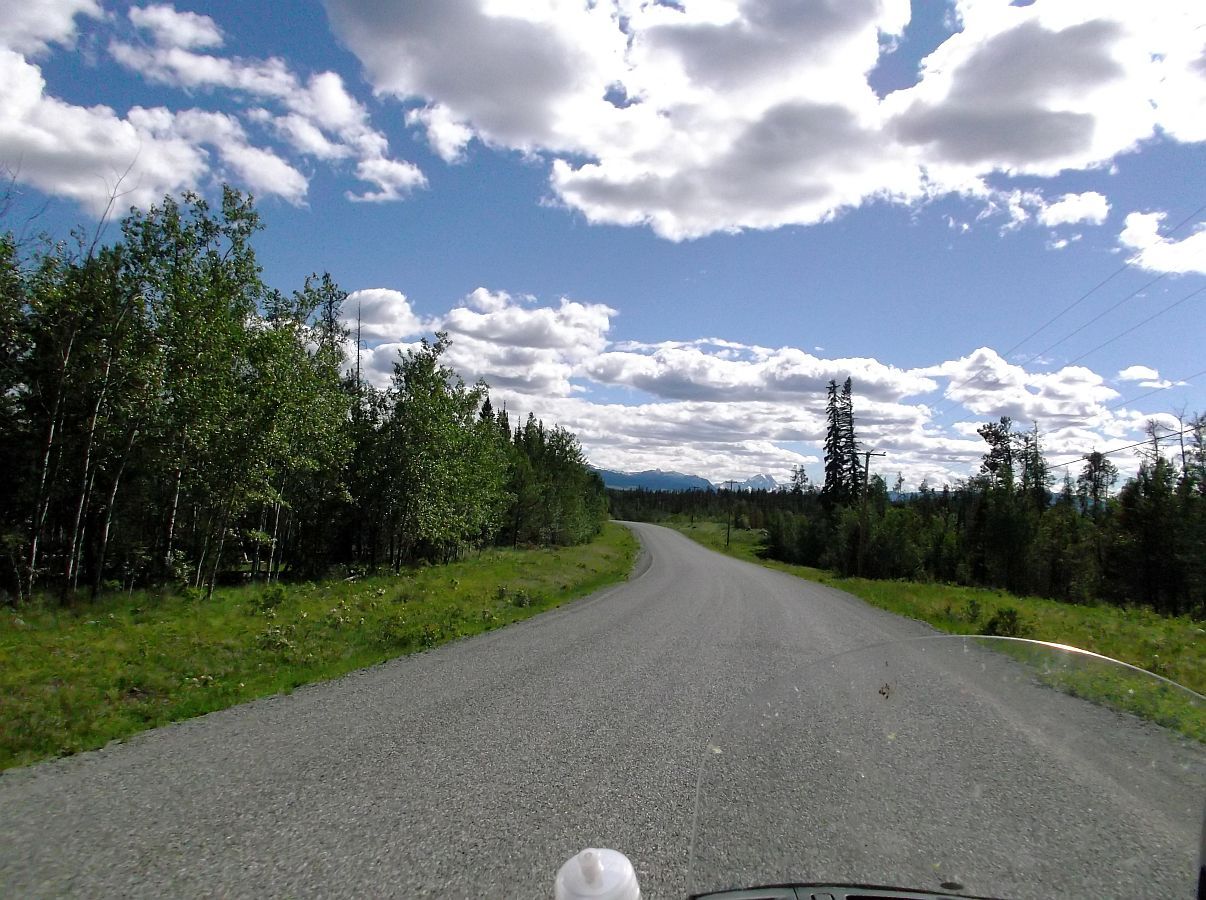 There are lakes and ponds along the way...
...as well as meadows.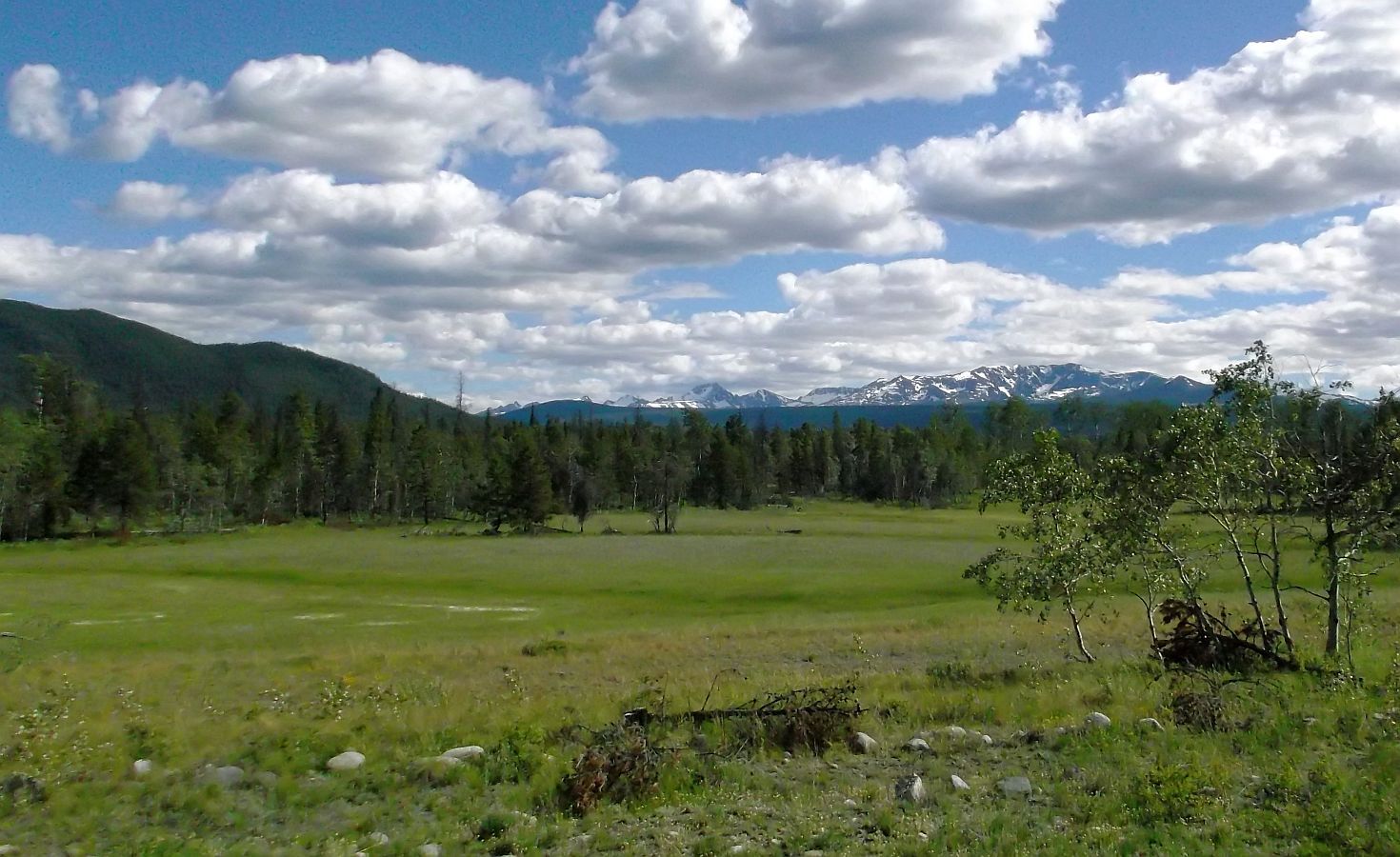 We are getting into the foothills of the mountains we have been watching for the last few hours.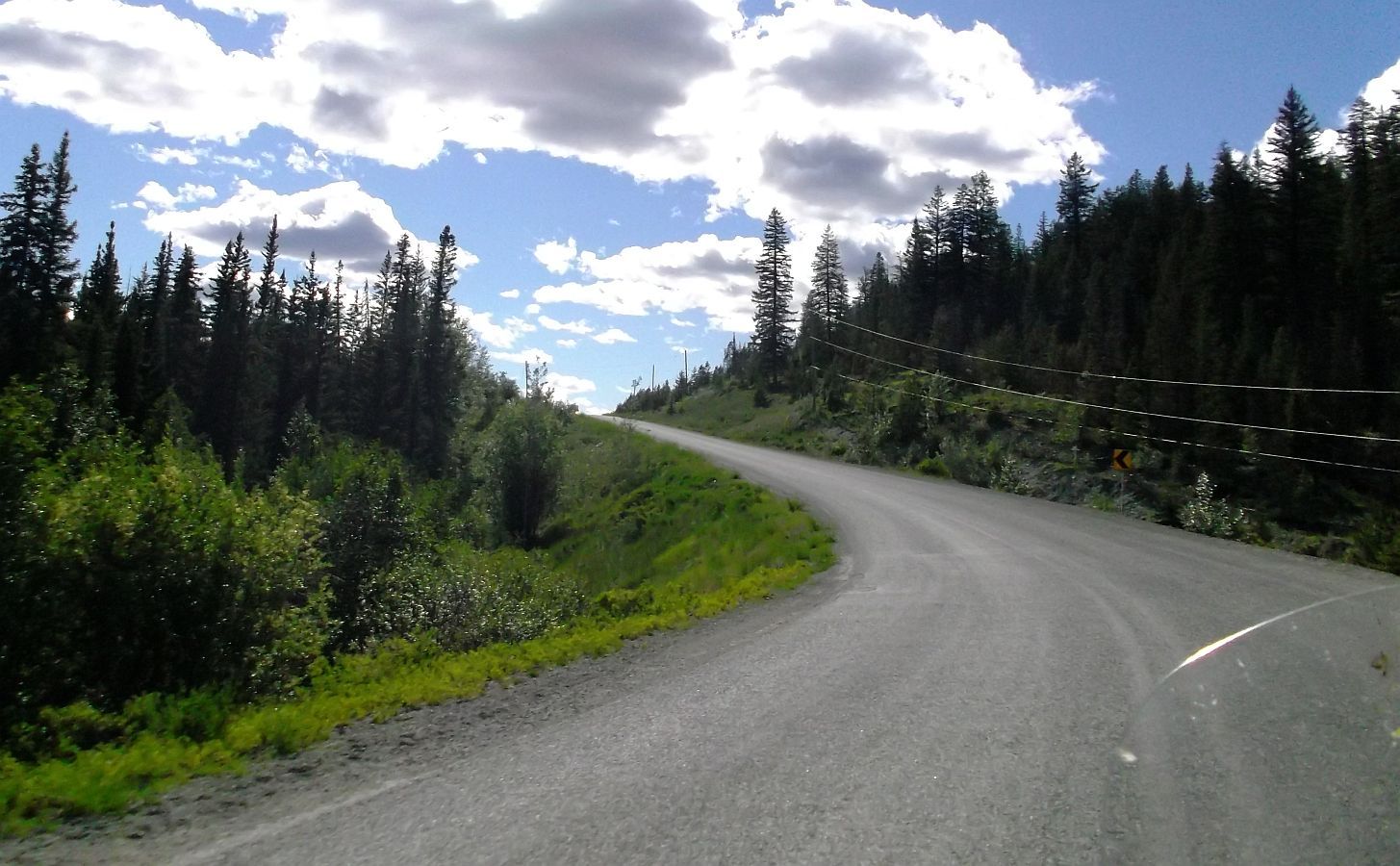 As we get near the one "town" between Lee's Corner and Nimpo Lake we start seeing cattle here and there...no fences, or in the few places there are fences, the gates are open.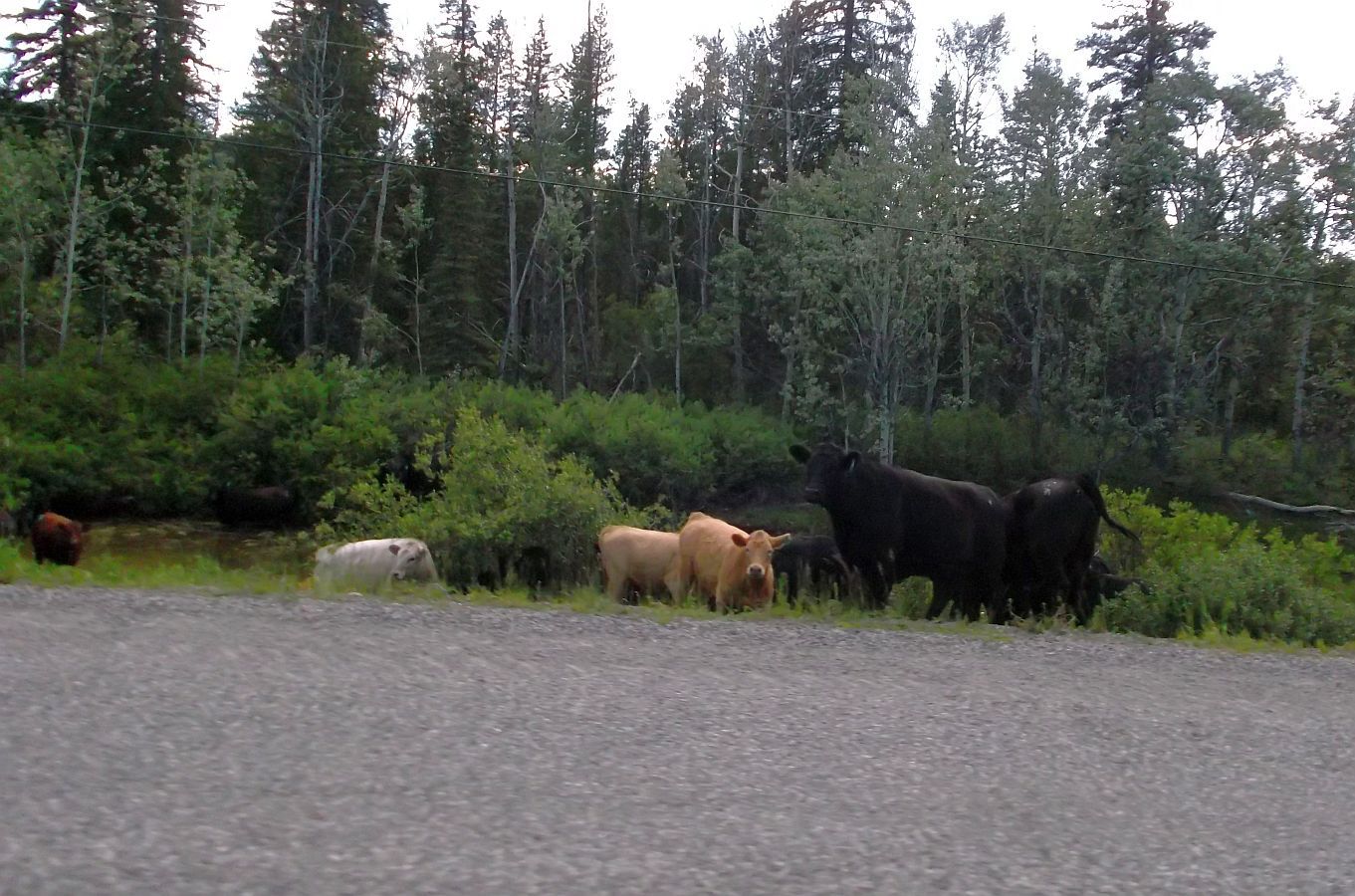 A small lake, and the mountains that we are headed to seem within reach now.
The road changed awhile back...rougher surface, narrower, and no center line, and as we get close to Nimpo Lake...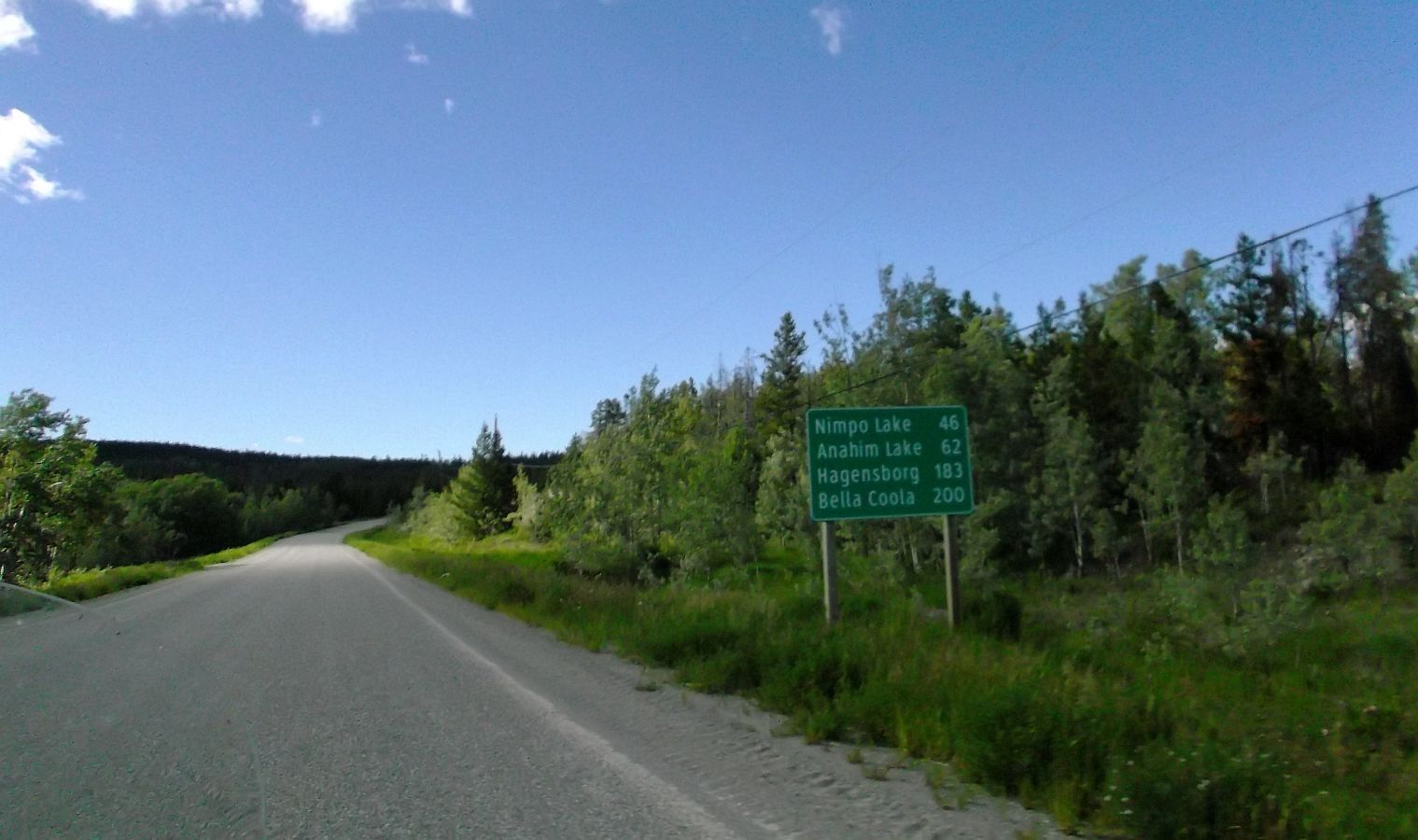 More in next post.