Day 23 Continued.
Day 23 continued.



For the first 40 miles or so we see quite a few logging trucks (yes, that's a 30 wheeler, quite a bit larger than an 18 wheeler)...I'm always keeping a sharp look-out for stuff falling off. Even a small piece can really hurt!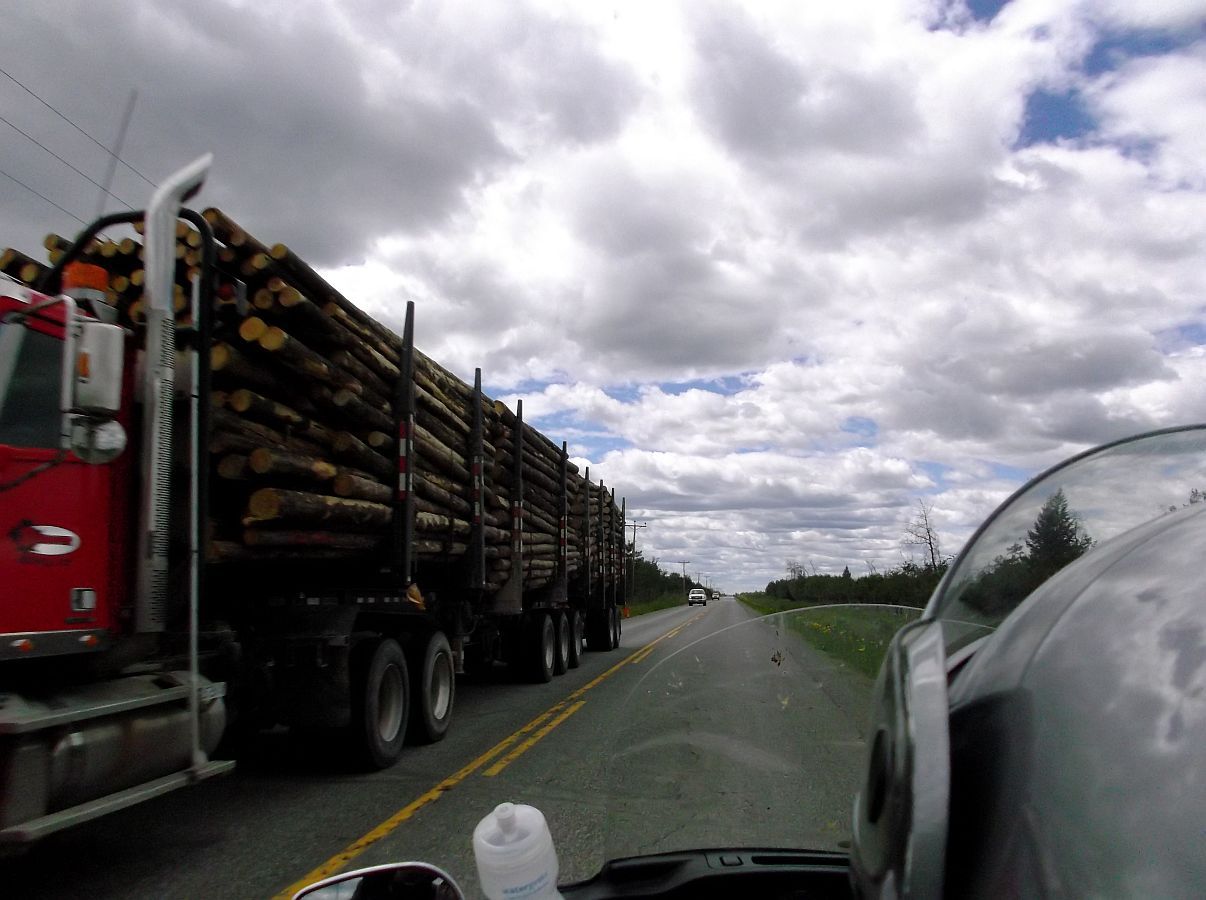 The GPS shows only one gas station between Williams Lake and Nimpo Lake. That is a 200 mile stretch. I think we can do the whole thing easily with the 6 gallons in the tank, and certainly with the extra 2 gallons I'm carrying. But, I have learned to be safe...who knows, they may be out of gas at Nimpo Lake. So we stop at Lee's Corner.

Sure am glad we did.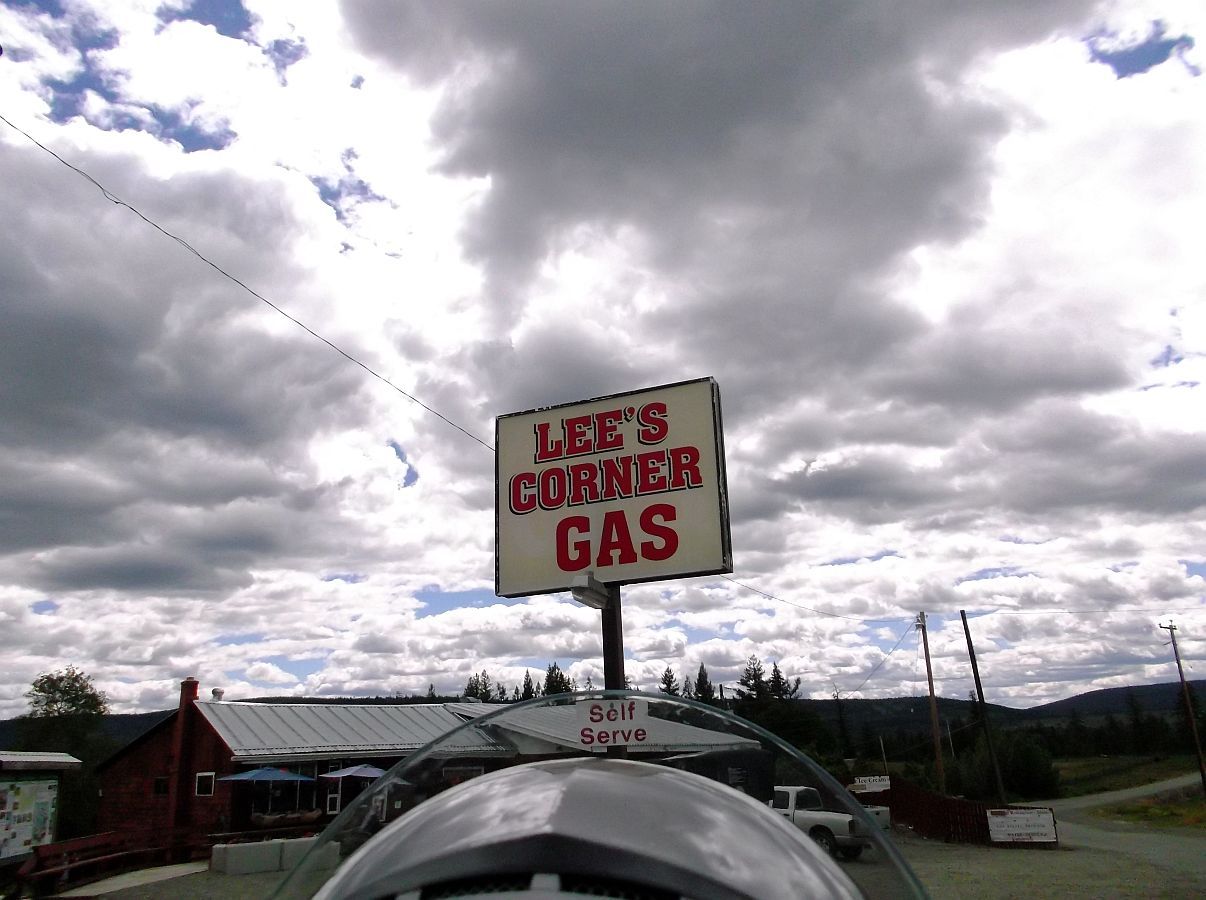 After filling up with the 87 octane we went inside.

On the ceiling...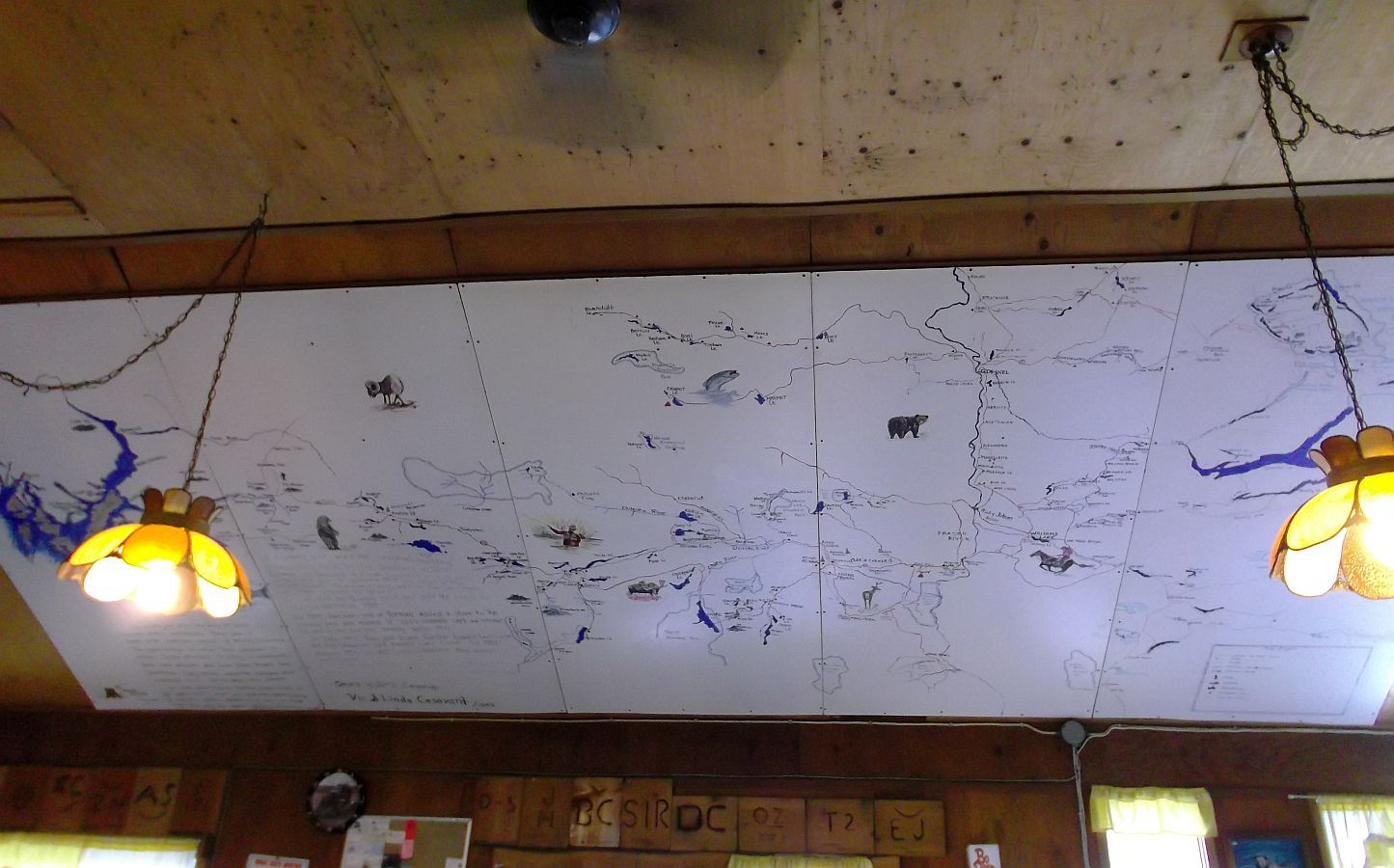 ...Is a hand-drawn map of the area. Found out Lee's Corner was first established in 1811...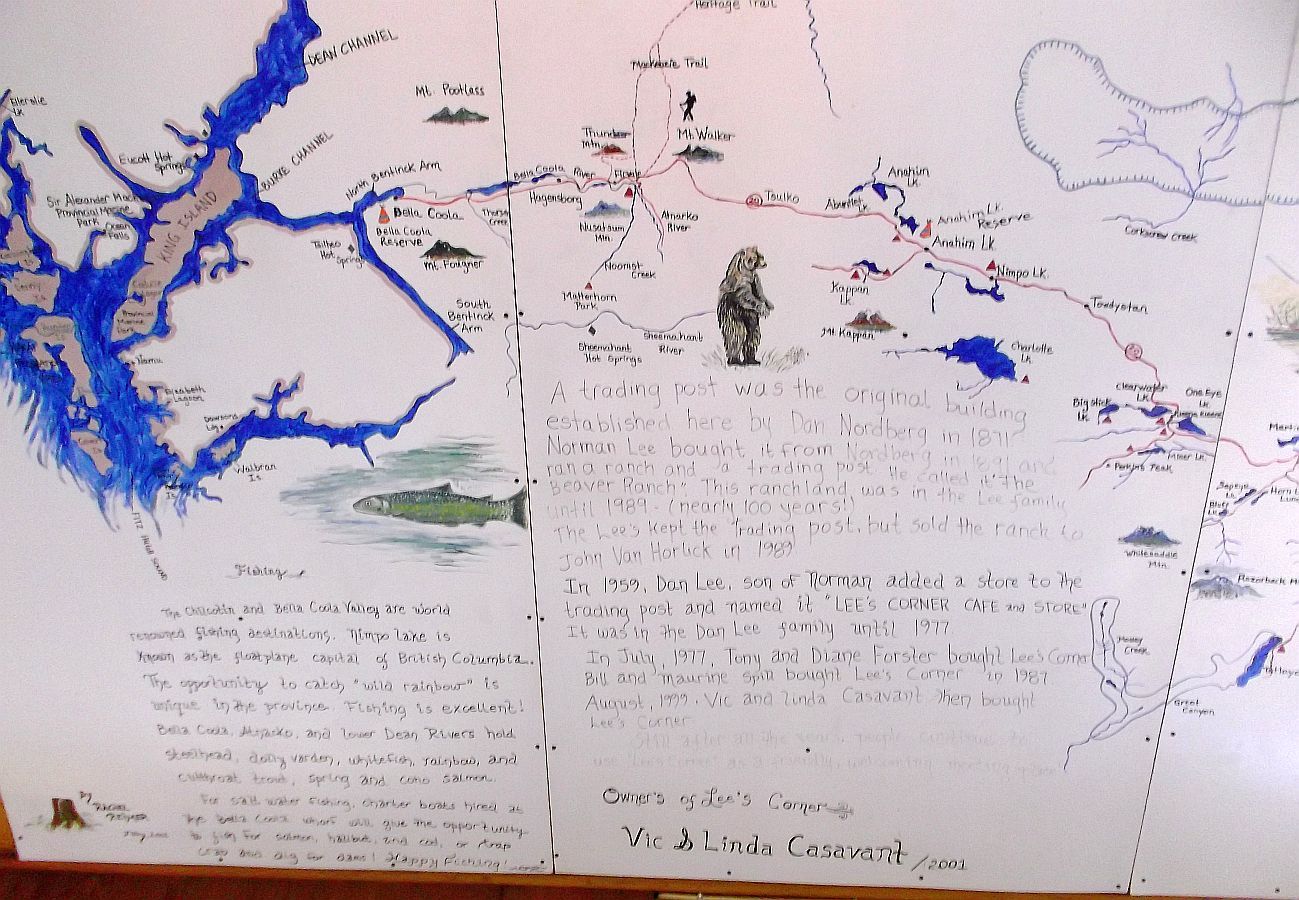 You can see everything from 100 Mile House, through Williams Lake, Lee's Corner, Nimpo Lake, Bella Coola, and even further west (where there are no roads).









100 Mile House is in the bottom right area of the map. The whole place is filled with History, the folks are in absolutely no hurry whatsoever, and I get a bit more of that "different" feel.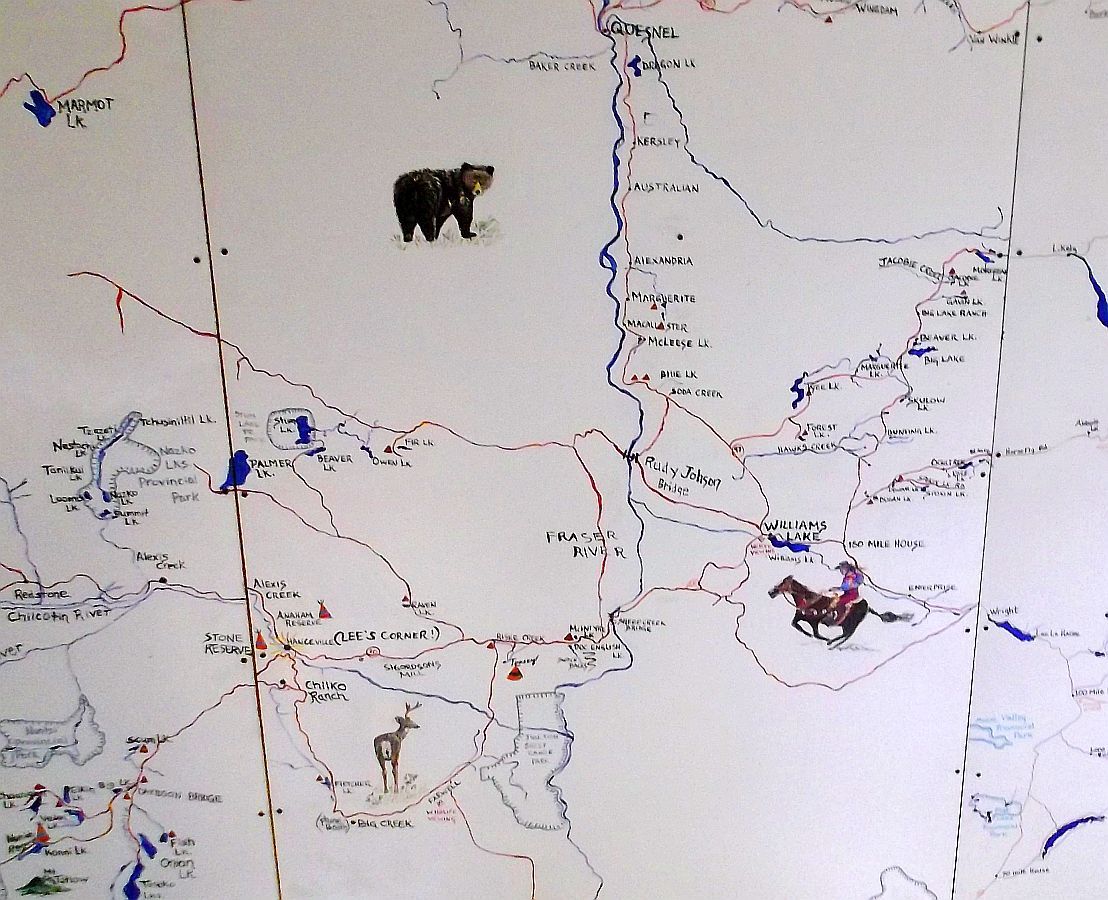 A house or barn? right outside of Lee's Corner.










Once we get a few miles past Lee's Corner, it gets downright desolate...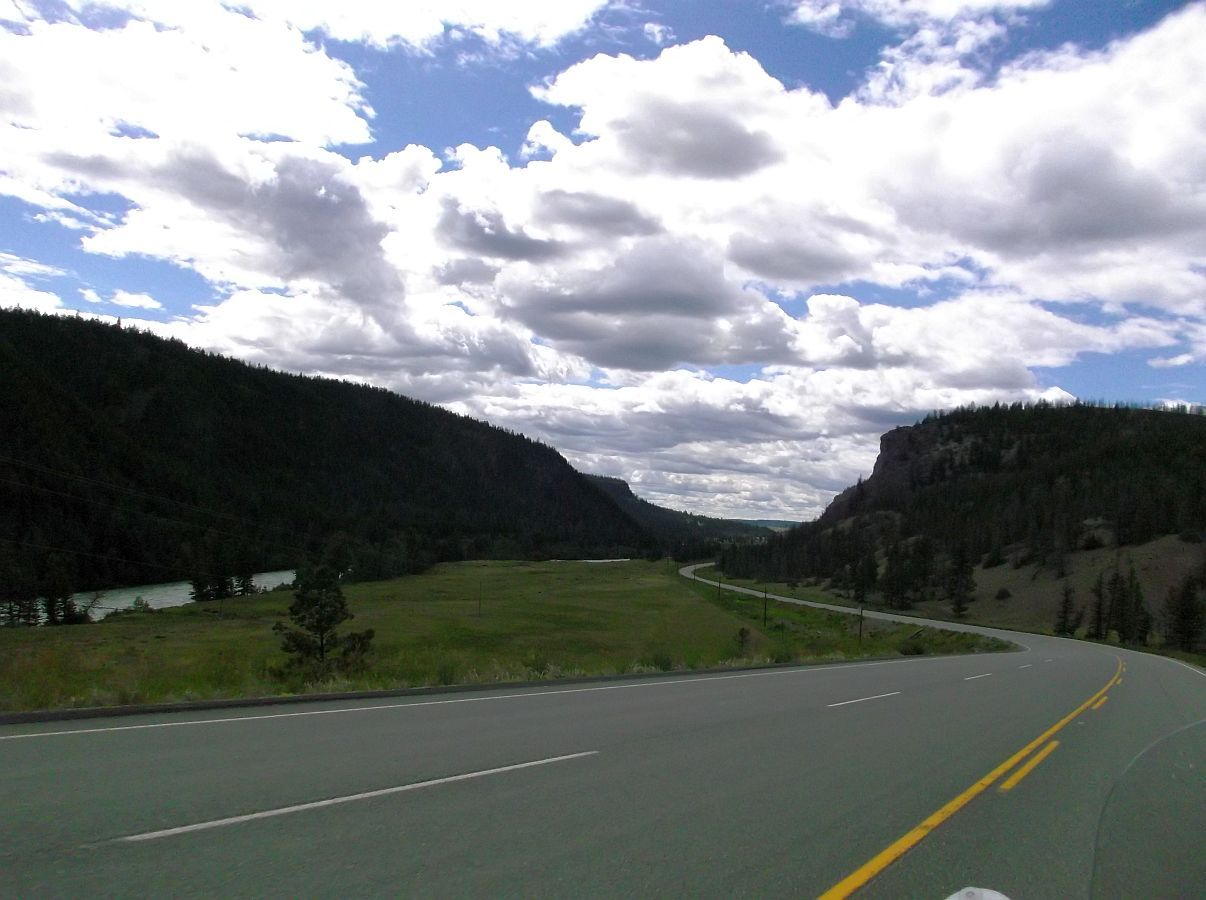 ...the feeling that was sorta there earlier, is very strong now. There is no traffic, no sign of human life, and we see no animal life either...not saying it wasn't there, but it was a very eerie feeling for about 100 miles.







The "Long Road", some turns here and there, a few little hills, but we are up high on a huge plateau.







Day 23 to be continued soon.