Day 24 continued.
Day 24 continued.
Looking back as we are nearing the end of the hill. Notice we had the bear spray out for easy access. We saw no bears.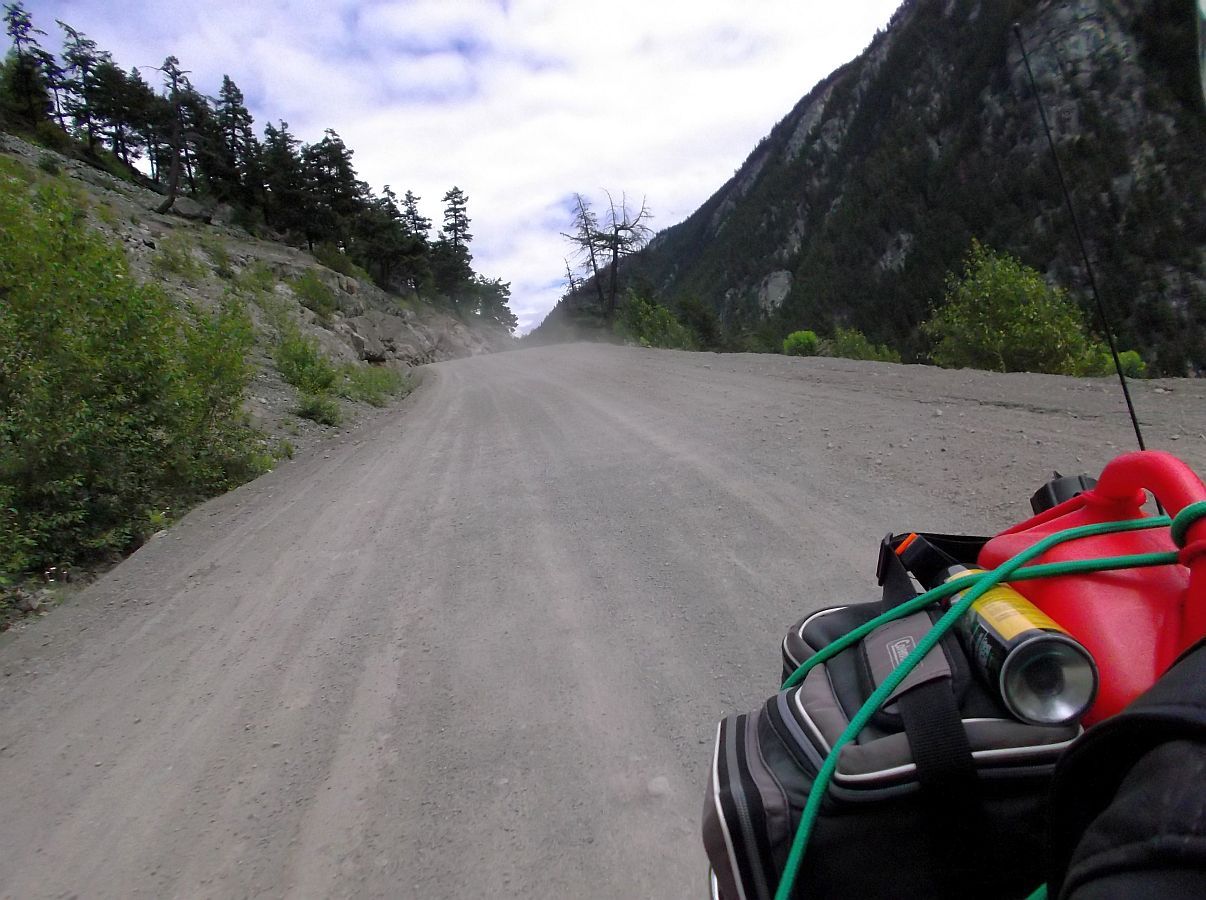 Almost back on the asphalt! Still 74 km til Bella Coola.
Much smoother, but still lots of fun curves. btw, there will be a lot more pics of "The Hill", more video too, as that is the way back out.
74 km's of beautiful scenery and fun road, and we are in Bella Coola!
Bella Coola is not a big town. Here is the Bella Coola Motel that Mary had made reservations at.
We unpacked at the motel and then went to the, literal, end of the road, which is just a little past the docks...this is where all the glacier water meets the ocean water.
At the docks I went to use the restroom, when I came out Mary was in the riders seat. She's pretty happy to be here!
A few more pics from around town-
The river side end of the bay
One of the many amazing views from in town
Glacier water flowing down into the river at the edge of town.