Day 25 continued.
Day 25 continued-
There's a pretty good reason for the "Slow" sign. The road is already narrow, but in the middle of the curve, there is NO possible way for two vehicles to pass.
These areas where the road is cracking on the edge give Mary the willies.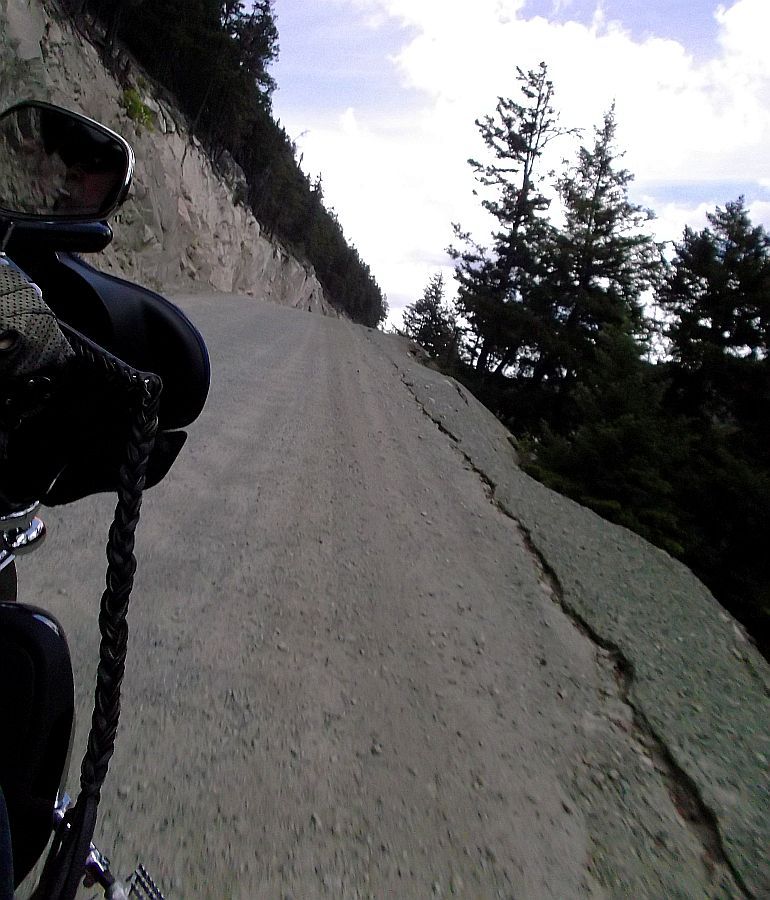 This is Mary's view as we're riding...it is not mine!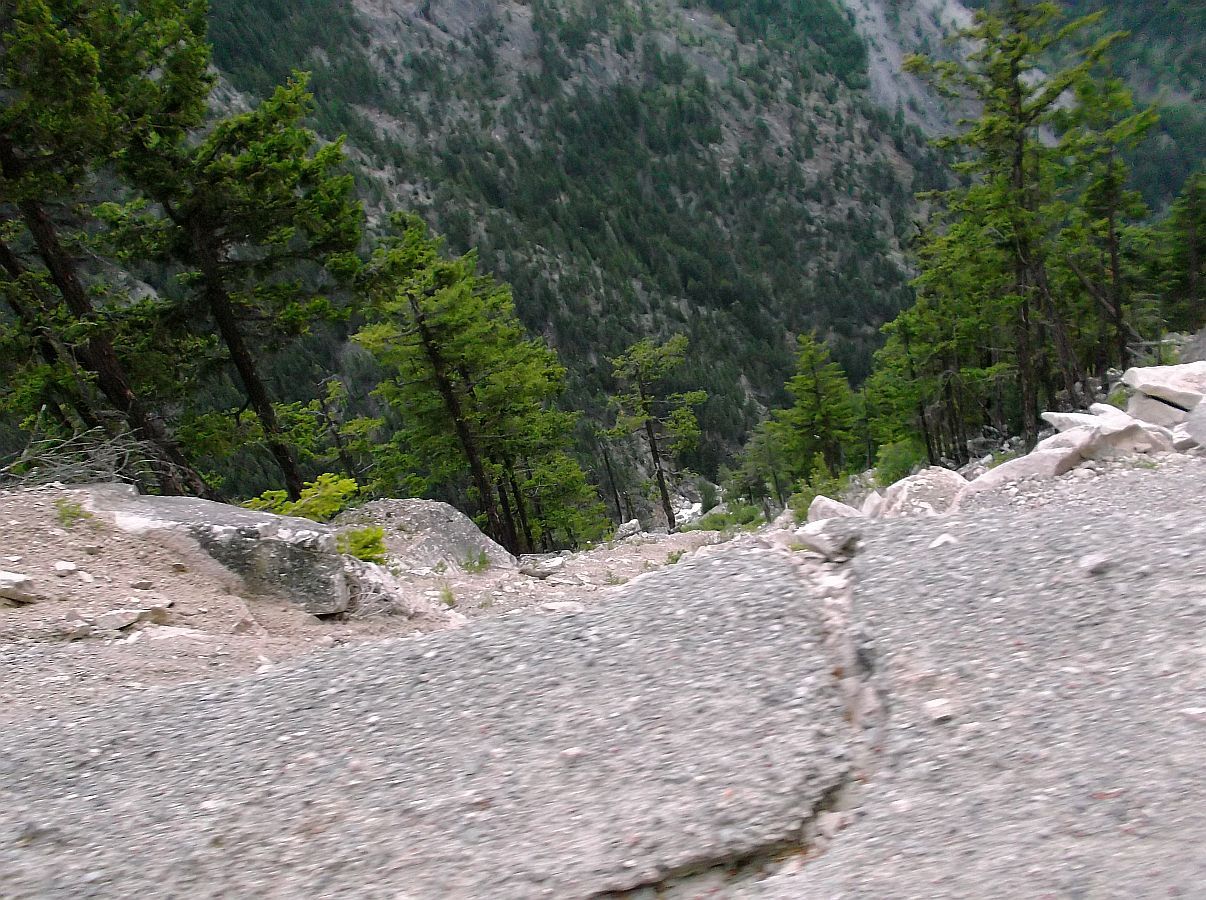 This is my view. I look where I want to go, so I do not really see off the edge like she does while we're riding.
Mary's view again. I'm really proud of her getting over her fear of edges the last few years.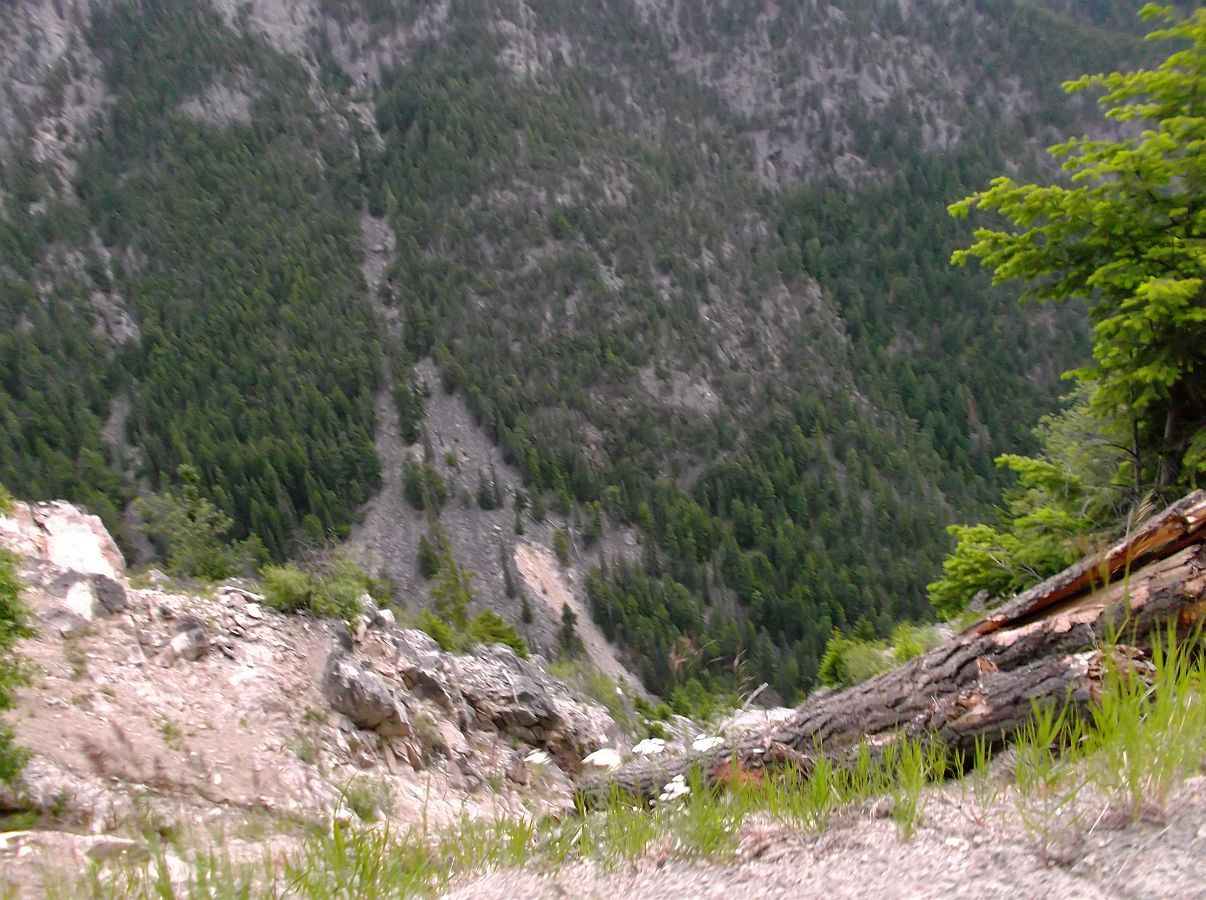 Some of the steeper part of the hill...
...but nice and wide, with no bad cliff edges.
This is a fun road. It is a bit rougher today than the day we went down. Not sure if the road changed, or if it is just the different geometry of going uphill that is making it a rougher ride.
It is starting to narrow down again here.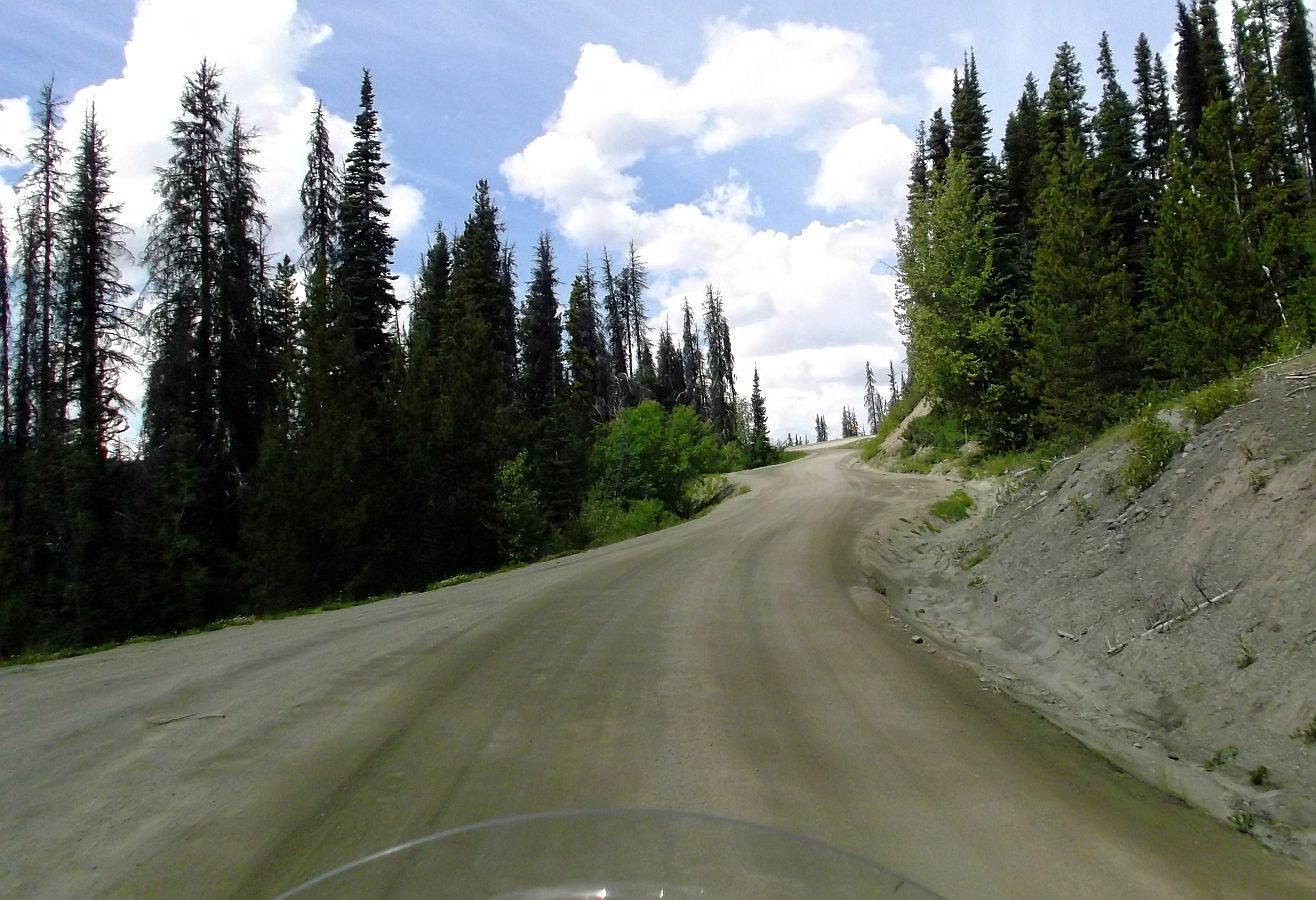 Another switchback.
Some more edge of the road cracking.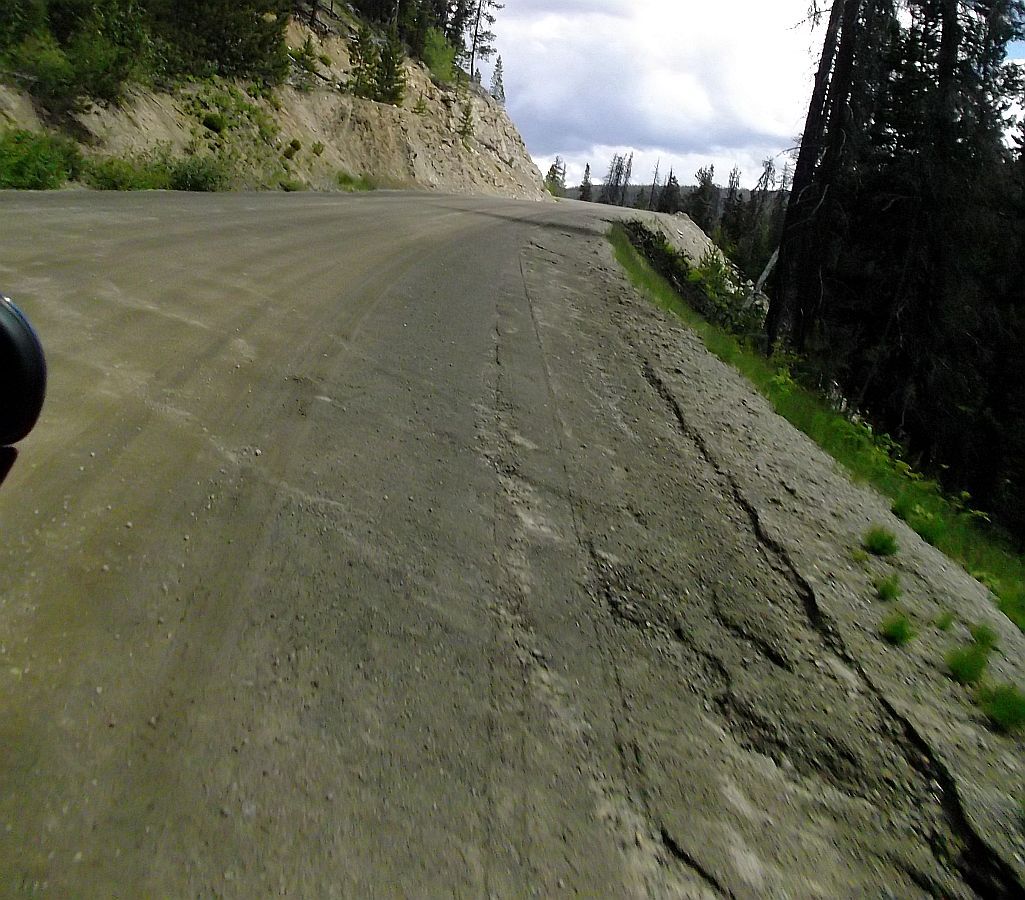 Day 25 to be continued soon.