Day 25 continued.
Day 25 continued-
We are still in the valley and saw a little turn-off...
...if we still had the fishing pole we could have done a bit of fishing without even getting off the bike.
Getting close to the end of the asphalt and the beginning of "The Hill"....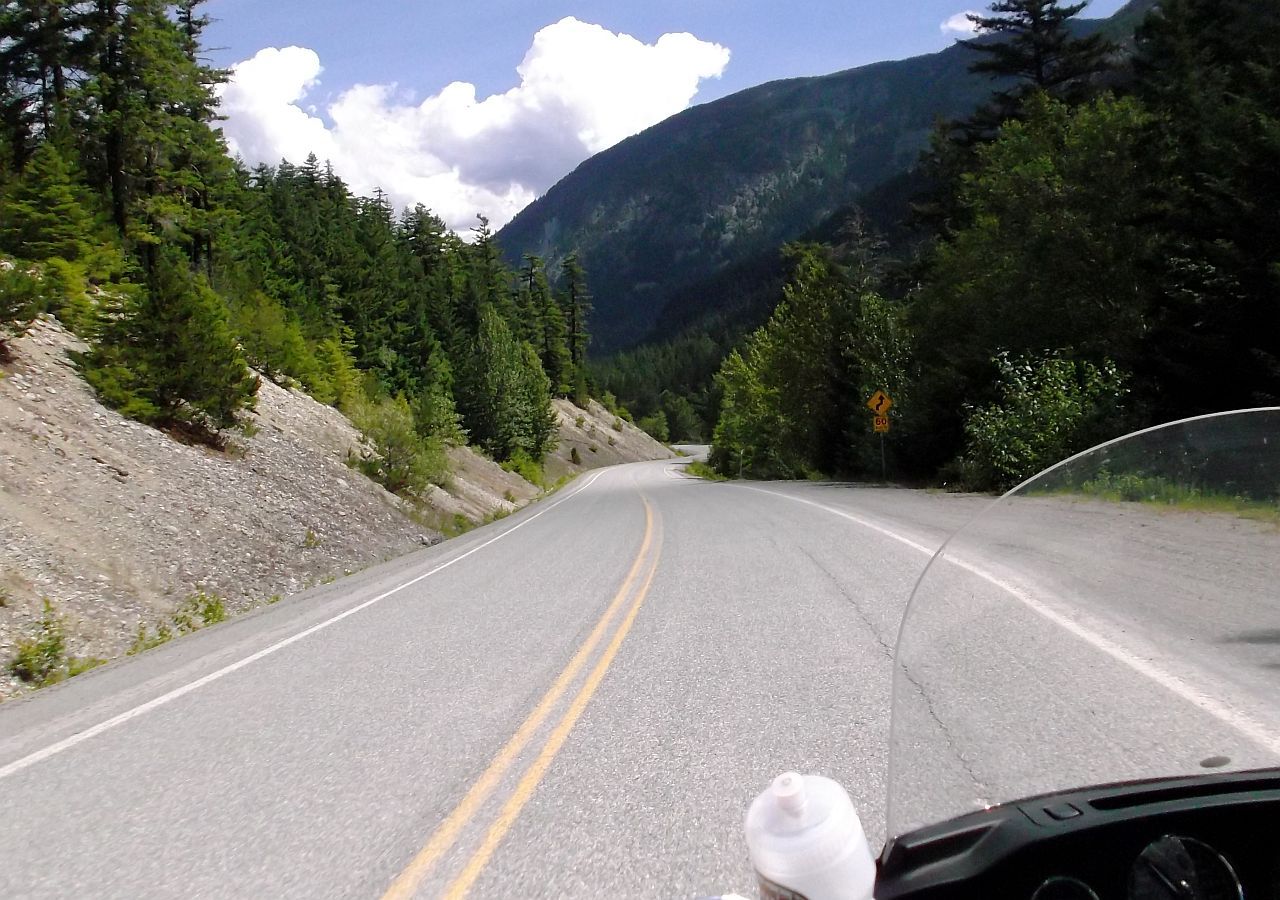 ...looking back, toward Bella Coola. This has been an amazing couple of days in a still pretty much hidden part of the world.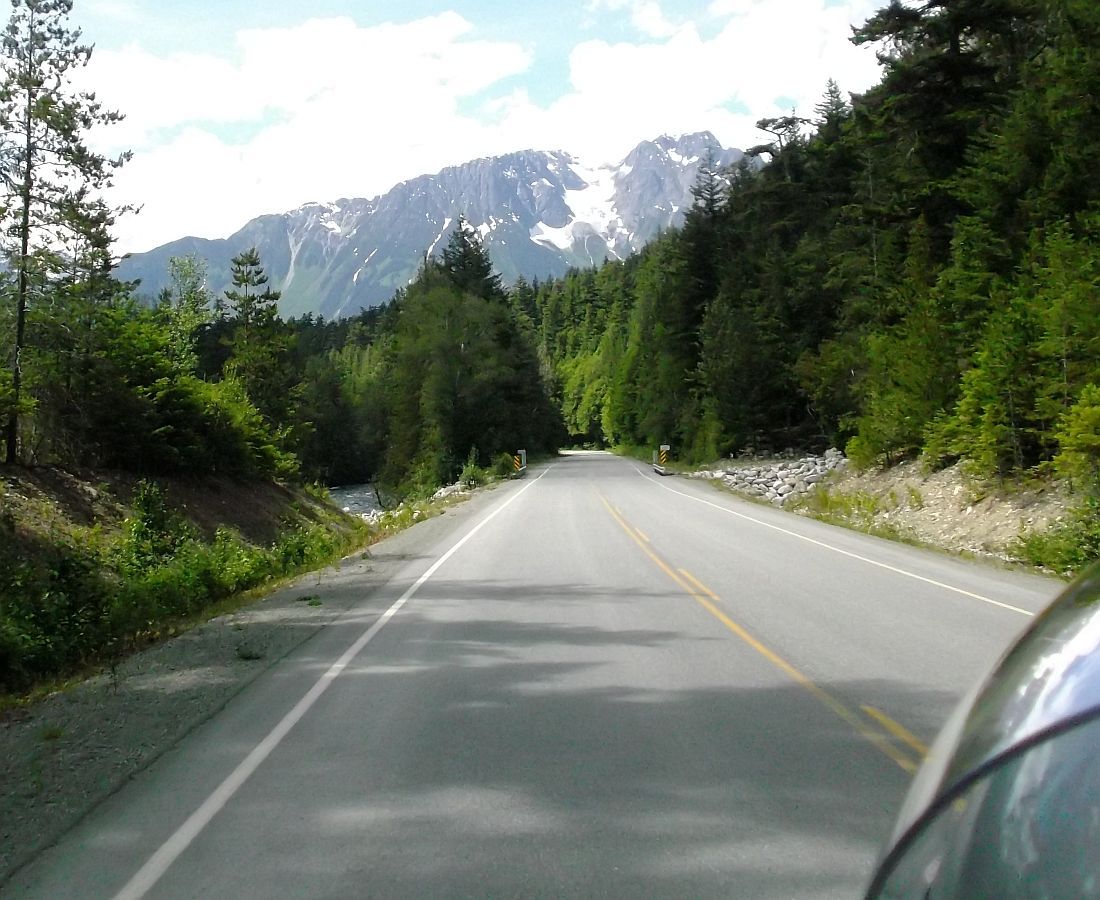 Even though Mary chose this place because of the highest concentration of bears in NA, and we have not seen one...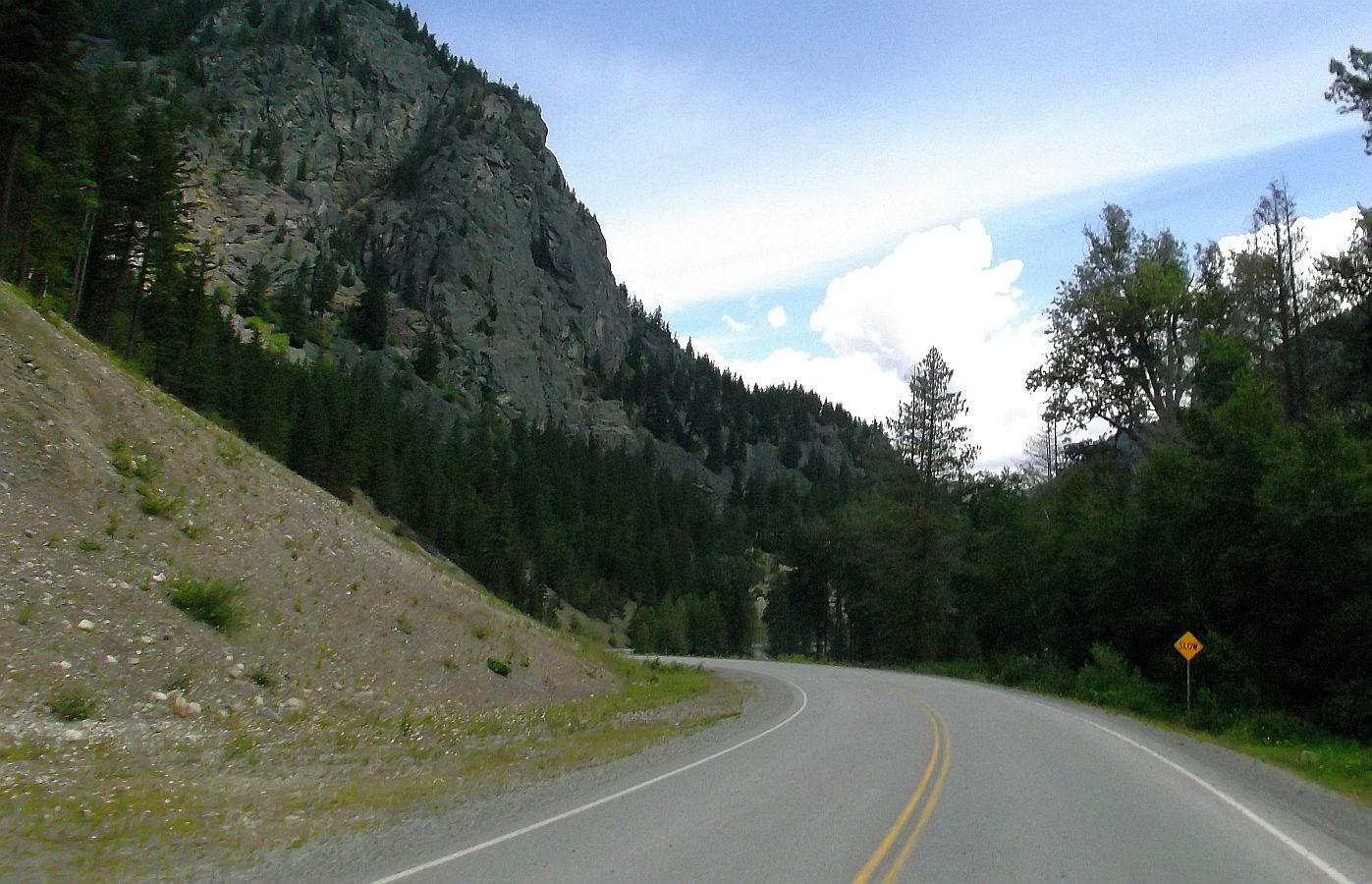 ...it has still been a great time, and we're both very happy with her finding out about it.
Here we are. When we came down the hill, we had a lot of respect for it from the videos we had seen.
Going back up it, we also have the stories John Edwards has told us about The Hill. He is a fire fighter in Bella Coola, which means he is also Search & Rescue. More than a few have gone off the side of the hill, and most do not live to tell about it.
This is Atnarko Slough, at the foot of The Hill, also where there have been quite a few reports of sightings of a Sasquatch.
79 km to Nimpo Lake, 62 of which are gravel road.
Gate is open, road is dry, camera battery is fresh, and the bear spray is bungied to the Tour Pak Rack for easy access.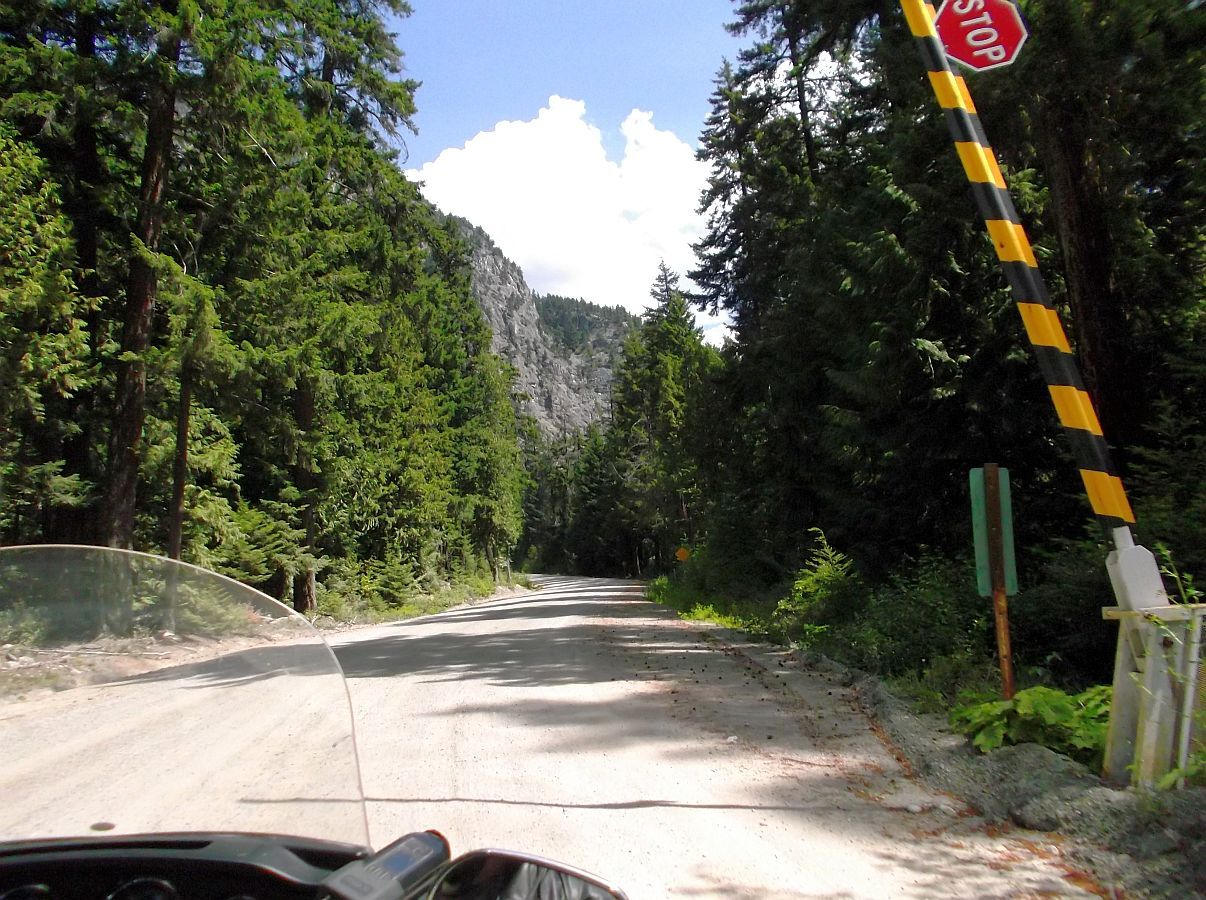 Day 25 to be continued.