Day 25 to Red Lodge, MT continued-
Day 25 to Red Lodge, MT continued-
The speed limit is 80 mph, and that's what we're rolling at...
...coming out of the pass we have a lot of desert to cover, so it's nice to be able to eat up some miles quickly.
In the pic above, you saw how far away the next set of mountains was??? Well, we're there now, in another little Pass.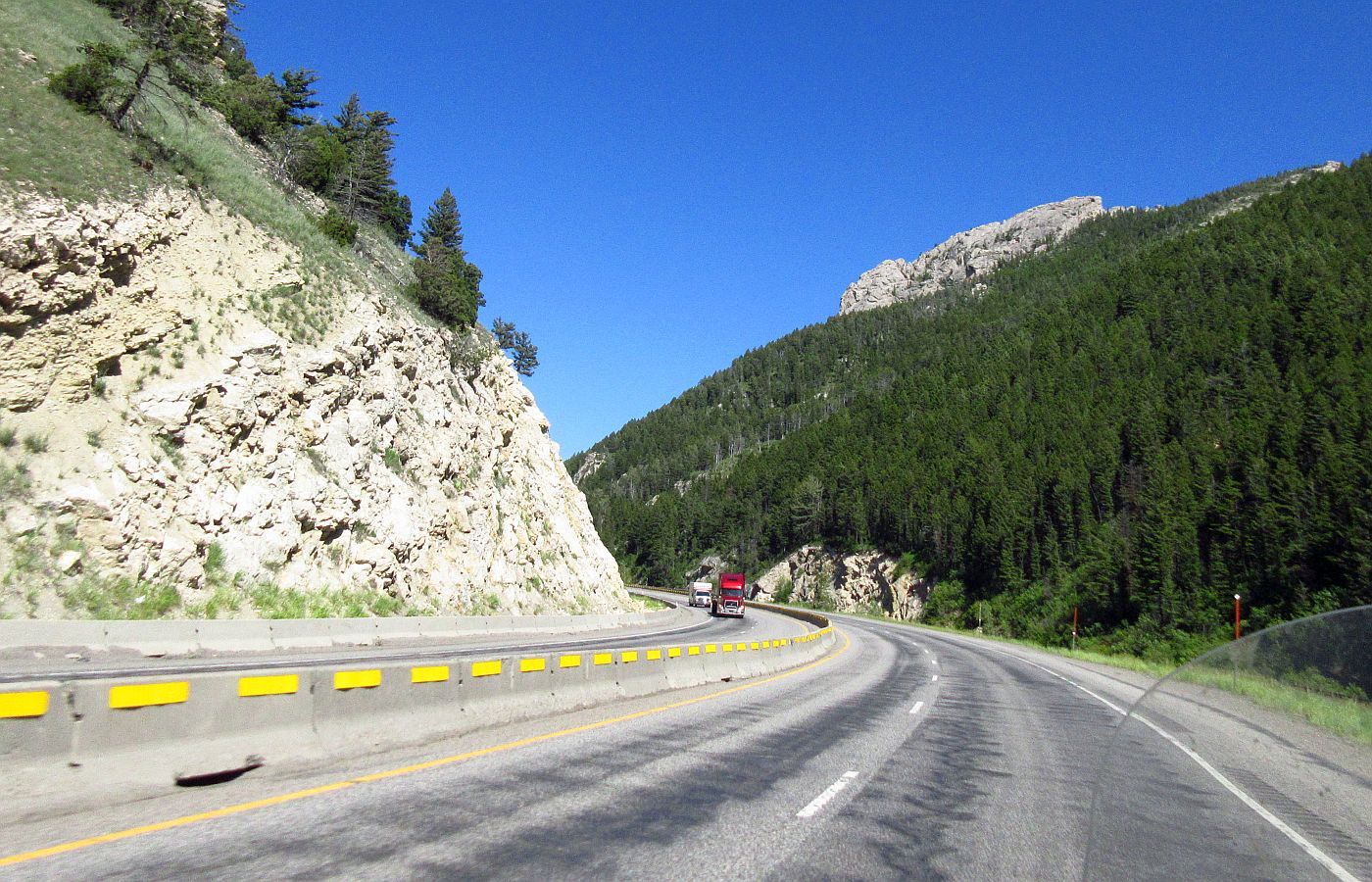 Mary in the mirror, getting a different perspective at 80+ mph as we come out of the Pass.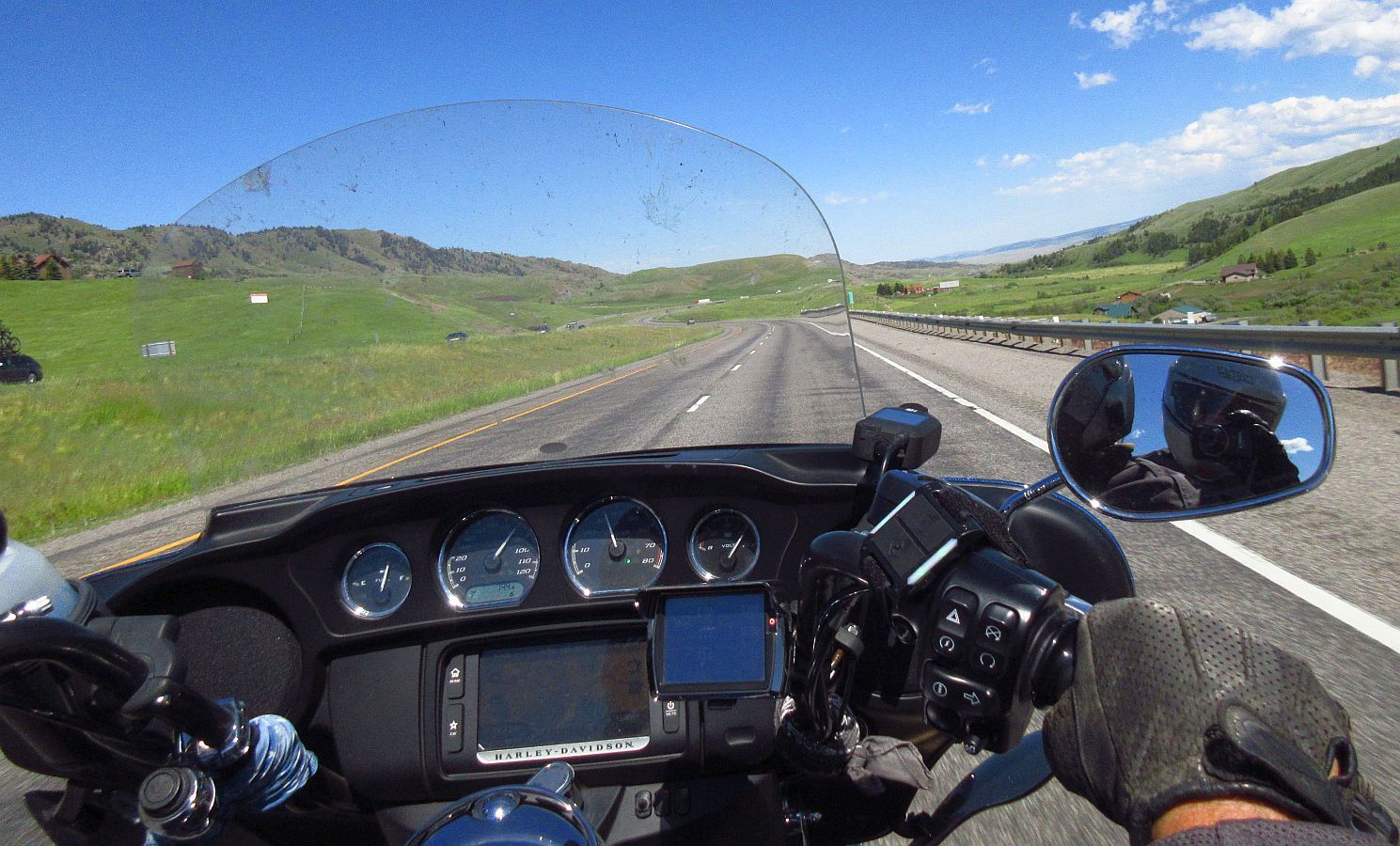 We are going to Yellowstone, but not via this route. We will be dropping into the park at the NE entrance after riding Beartooth Pass and going thru Cooke City.
Time to stop for some sandwiches. We saw this picnic table, next to the Tepee. Mary had to check it out!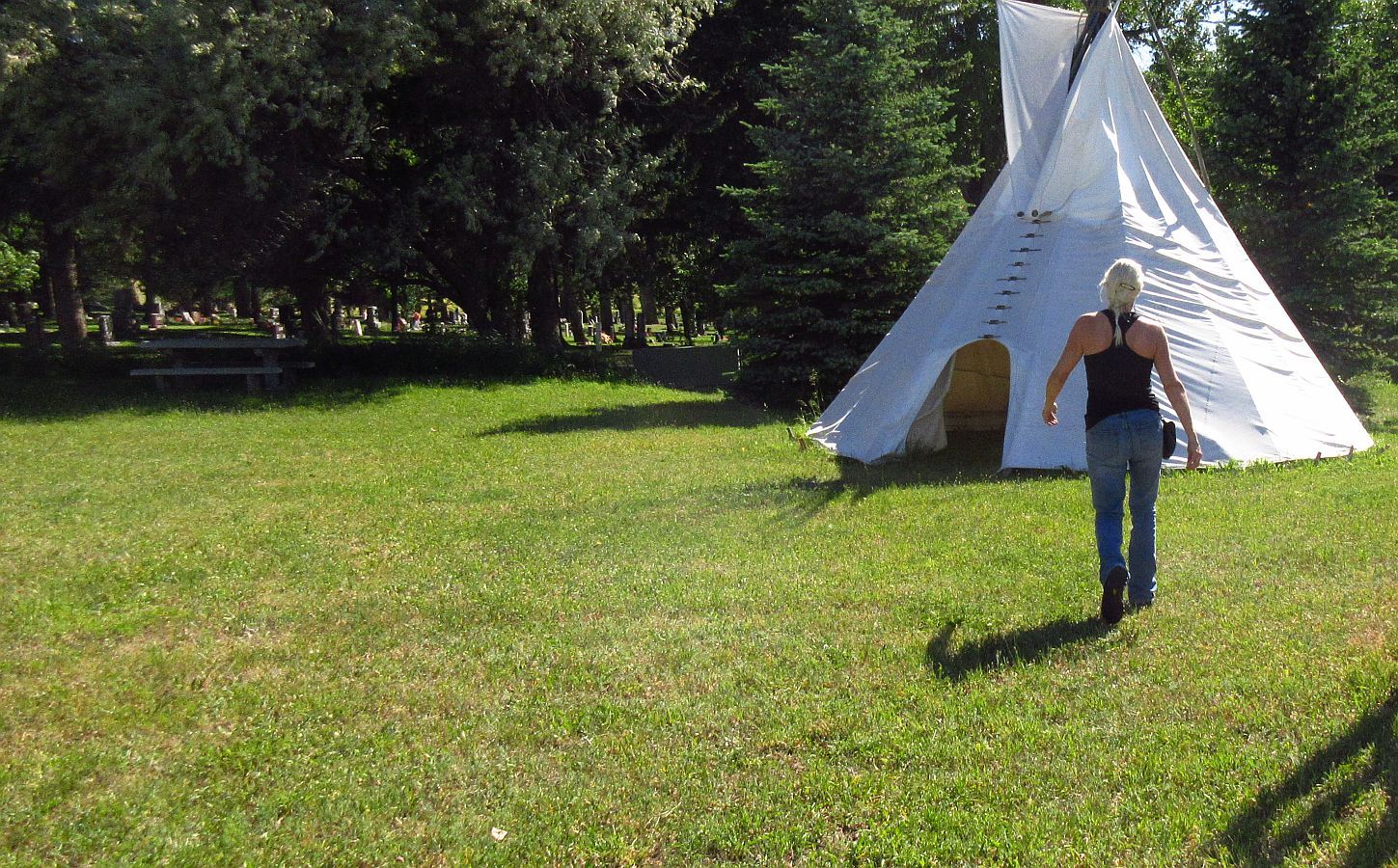 View of the Tri-Glide from the picnic table at the Crazy Mountain Museum.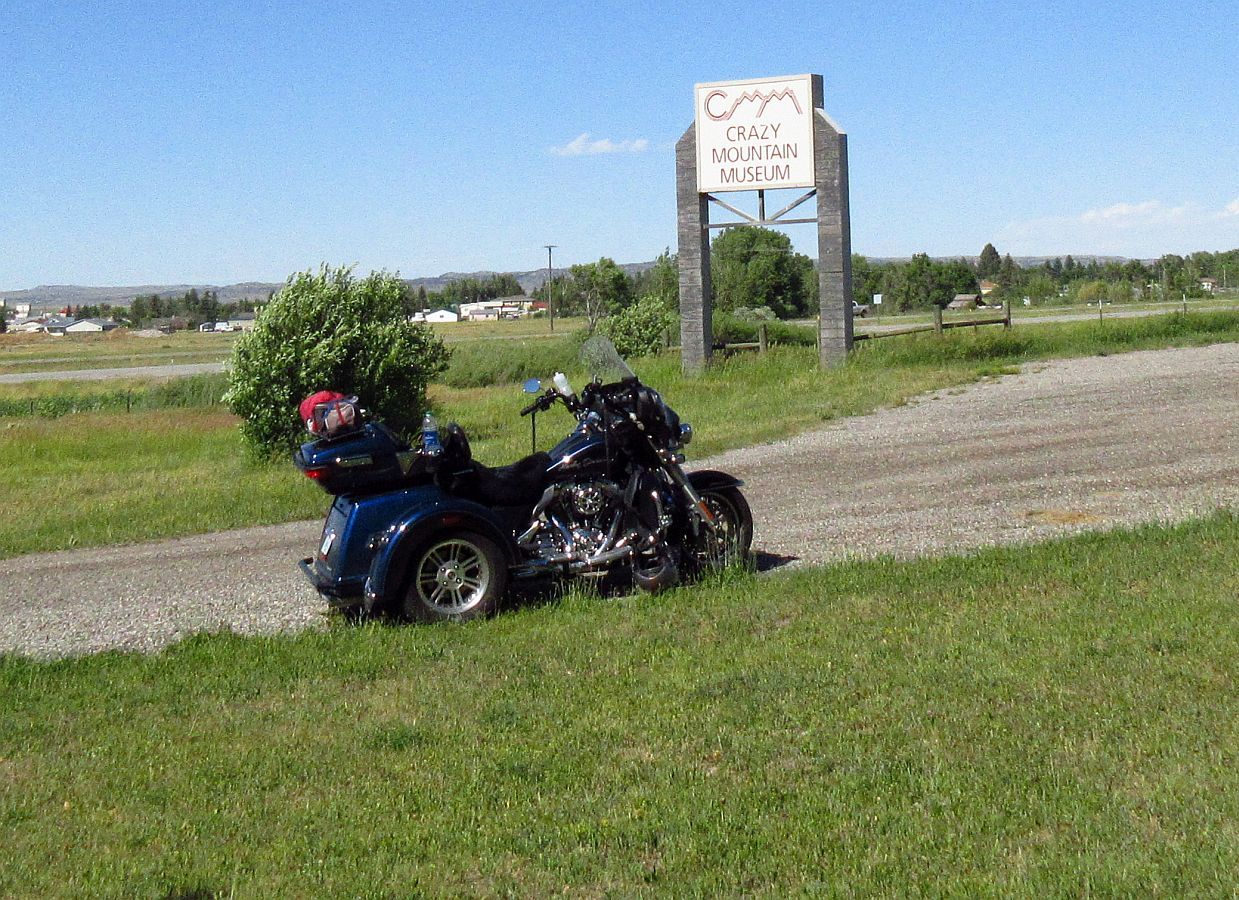 After turning off the 90 to get to Red Lodge, the road is quite a bit of fun, along with great views! The first bit we played cat and mouse with some rain, but only got a few drops on us.
Mary got this great shot of the sun peeking thru right at the Red Lodge sign.
After that is got sunny and you can see from this pic what a great road it is!
There's about 30 miles of this kind of road before hitting Red Lodge.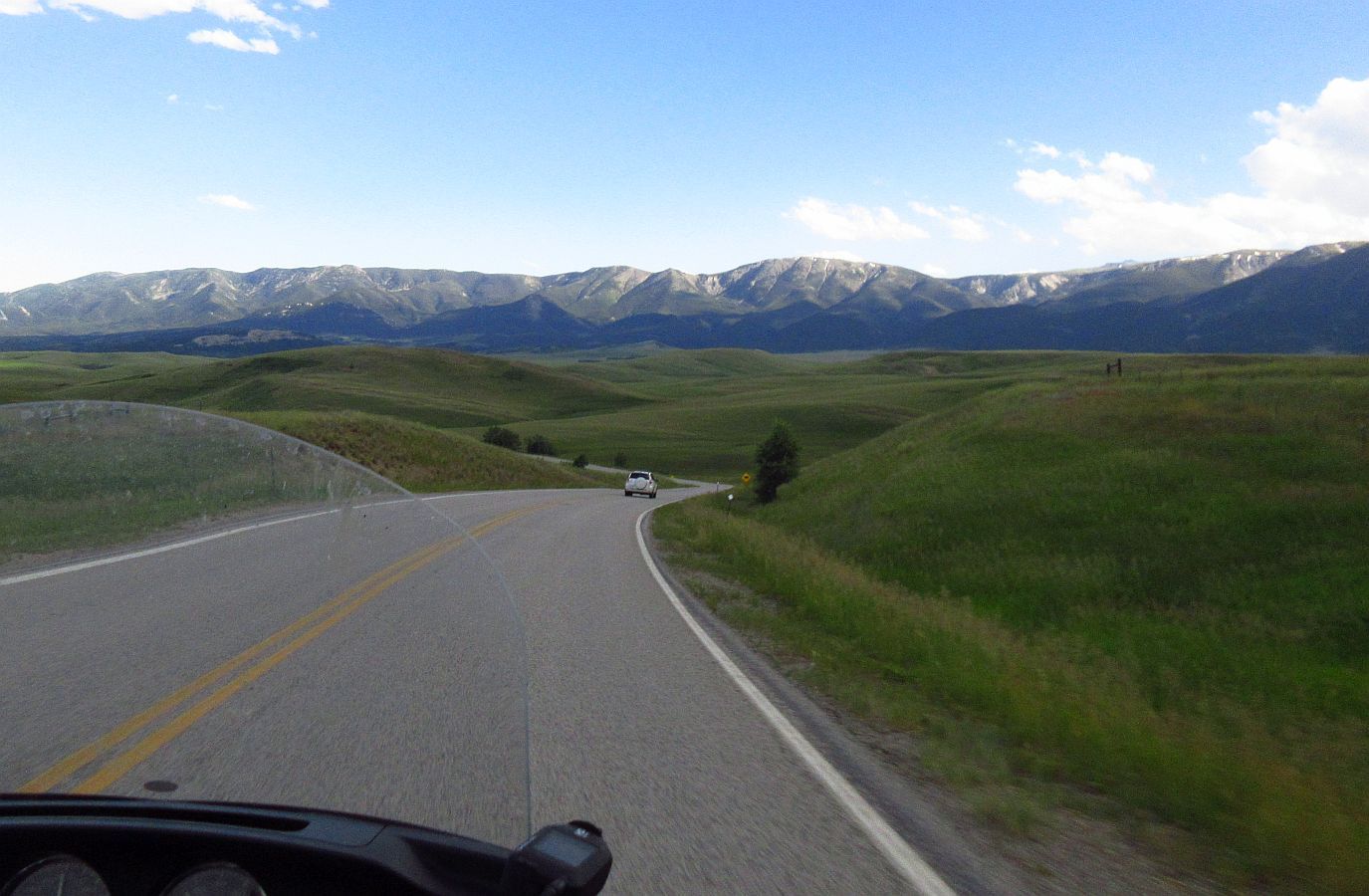 A look back-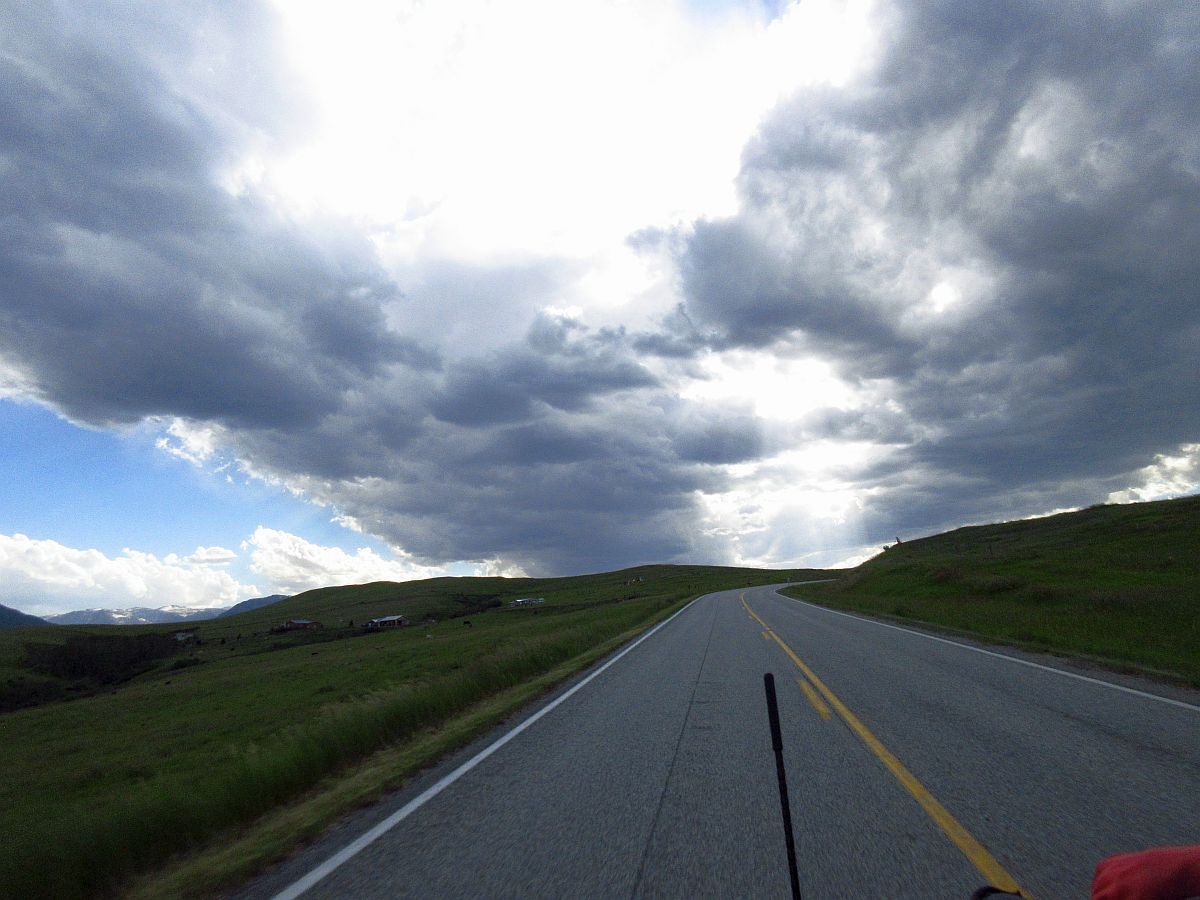 That is the last picture for today. Batteries wore out right before getting to town. We stayed at the Red Lodge Inn. Very nice room, and the owners had smoked chicken & potato salad in the lobby for the guests. It was good!
Tomorrow is Beartooth Pass & a bit of Yellowstone National Park.