Day 26 Concluded- Part IV
Day 26 Concluded- Part IV
...It did not bother me how fast he went in the straights, but coming to every curve he would slow to almost a crawl. He was doing his best to go thru every curve without having the bike lean at all.
Finally got passed him so we could do the limit, or thereabouts, in the straights, and Speed UP in the curves.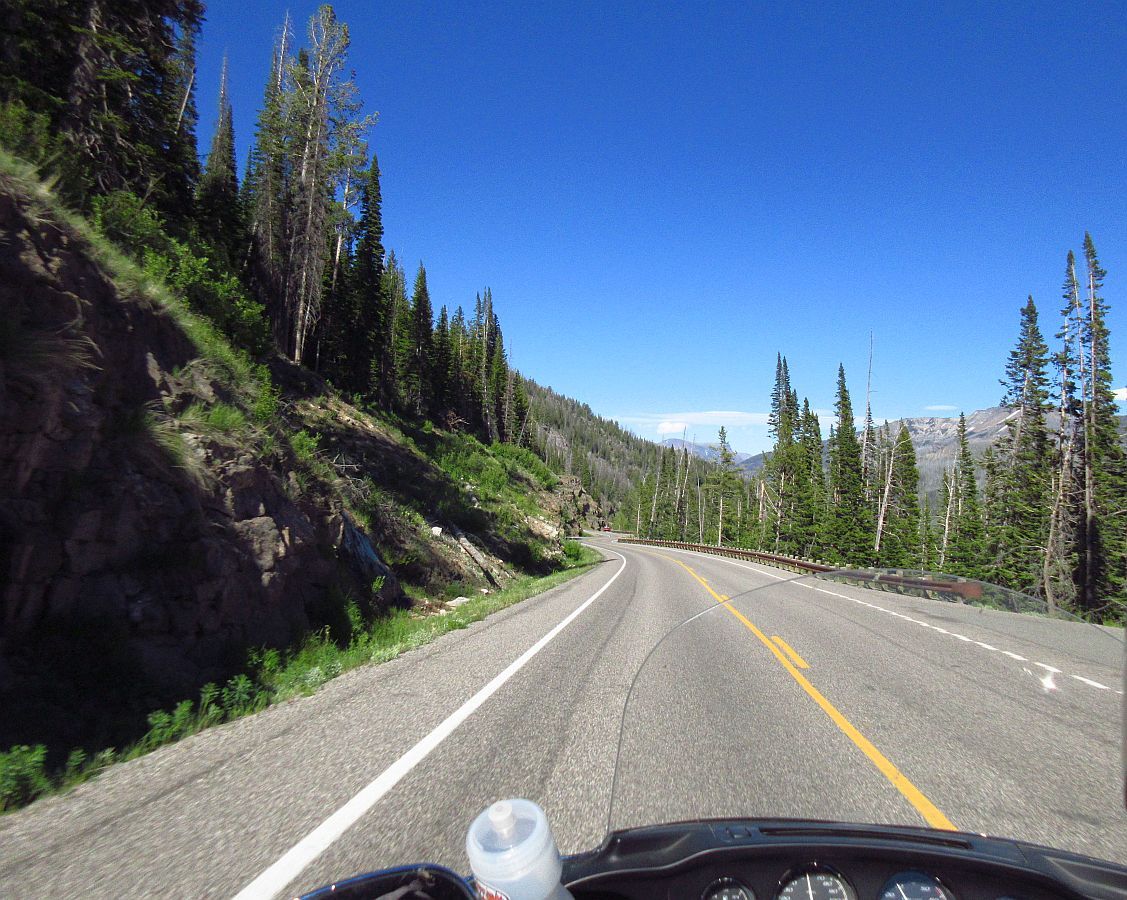 We're outside the park now...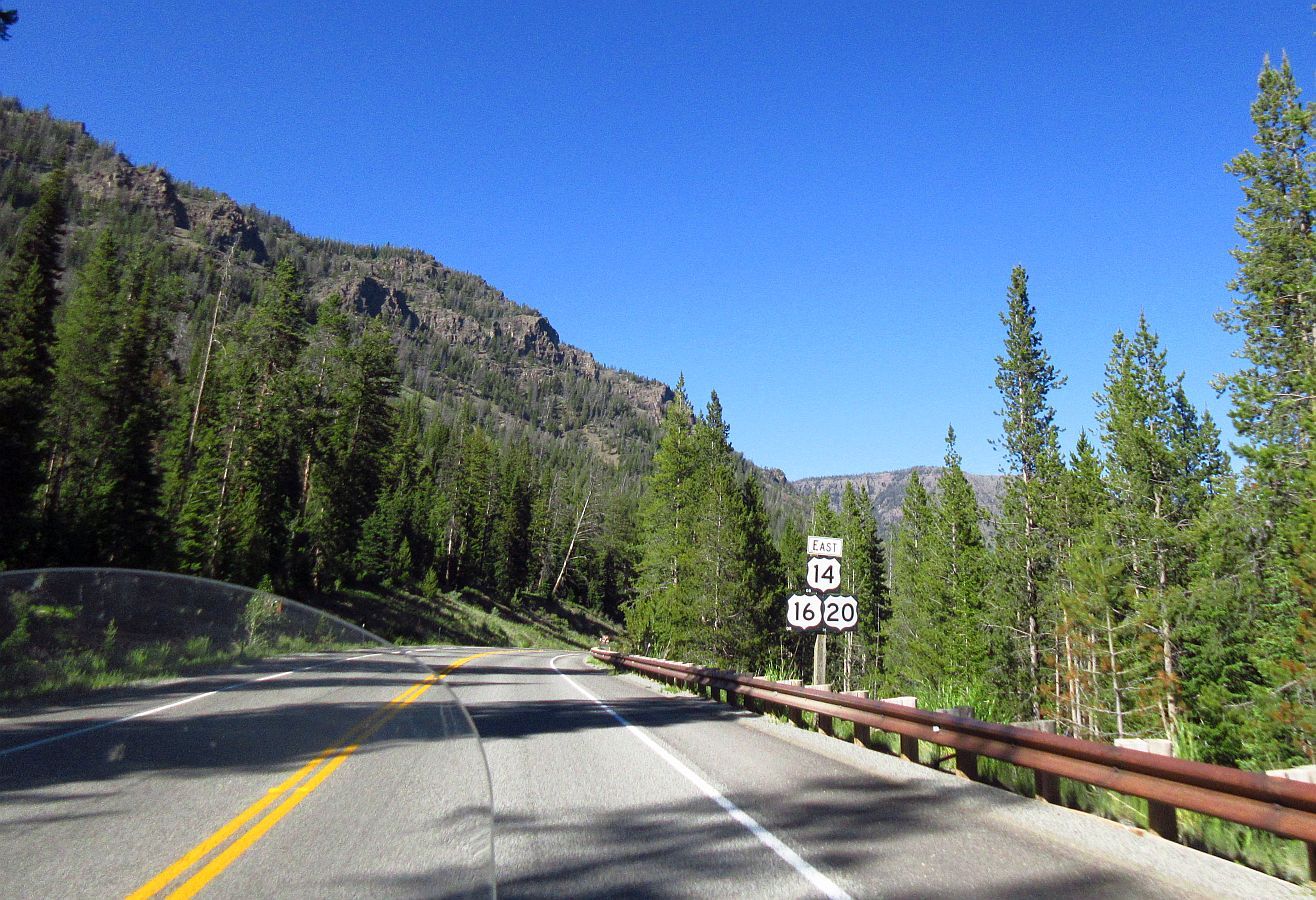 ...but the views are just as spectacular!
Winding alongside the river and mountains...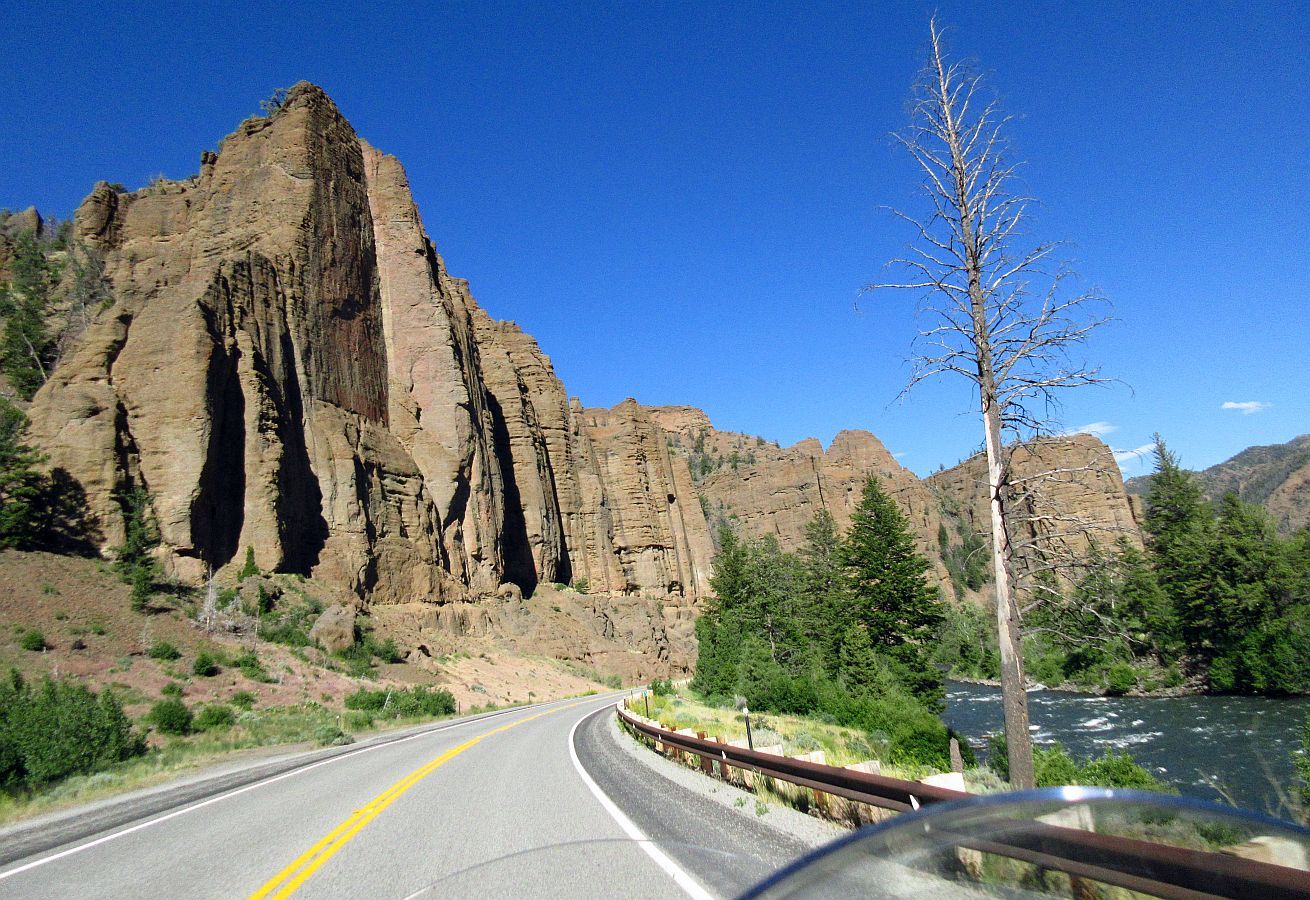 ...on a great road, with very little traffic...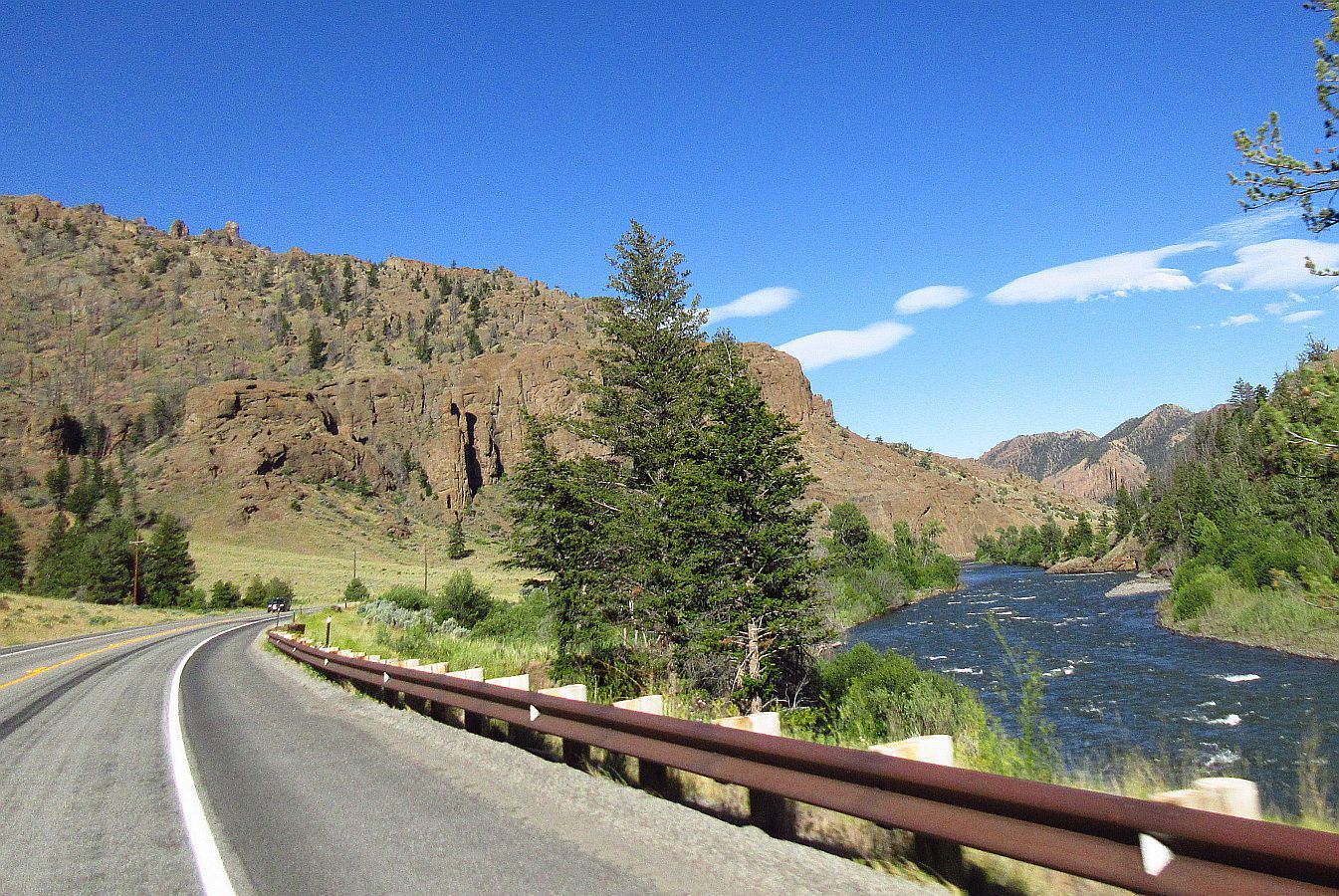 ...taking in all the sights and enjoying the relaxed "flight" thru the curves...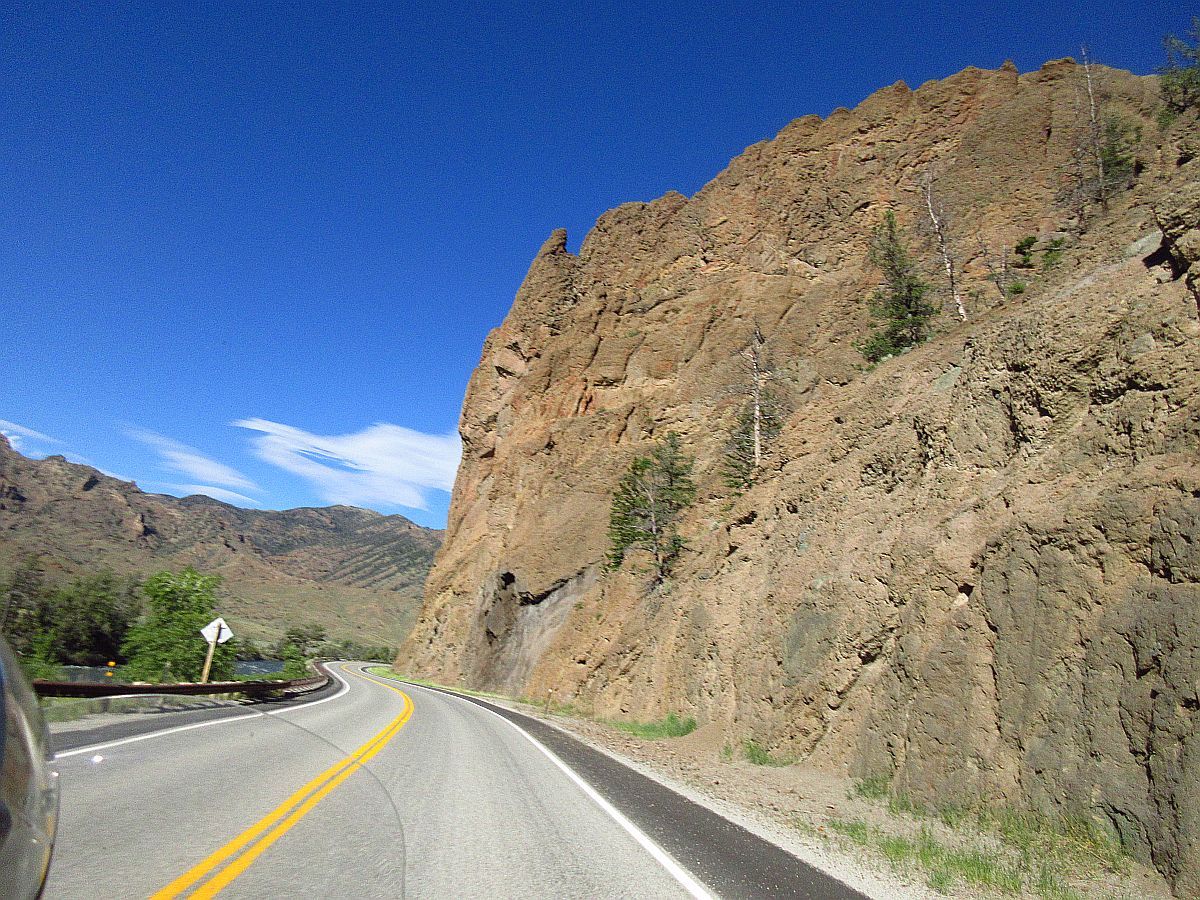 ...made this a perfect way to end up as close to a perfect day of making memories as it gets!
As we neared Cody, there was a lake (not pictured) surrounded by mountains...I kept looking for a break, some way to get between or over the mountains, not seeing any. Then when we got close to this tunnel, I realized why I had not seen a way out.
There are actually 3 tunnels, but the big one is 3200 feet long!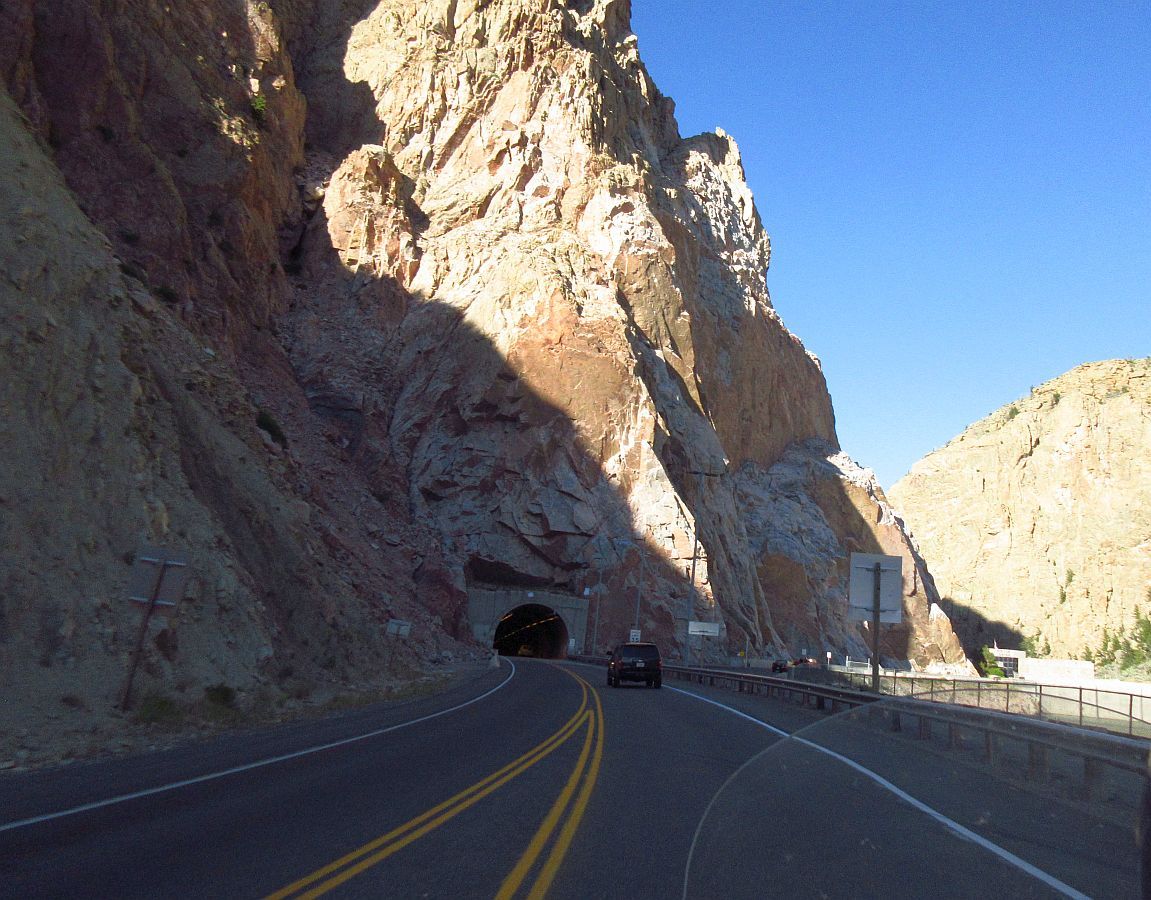 We're in Cody. What a day!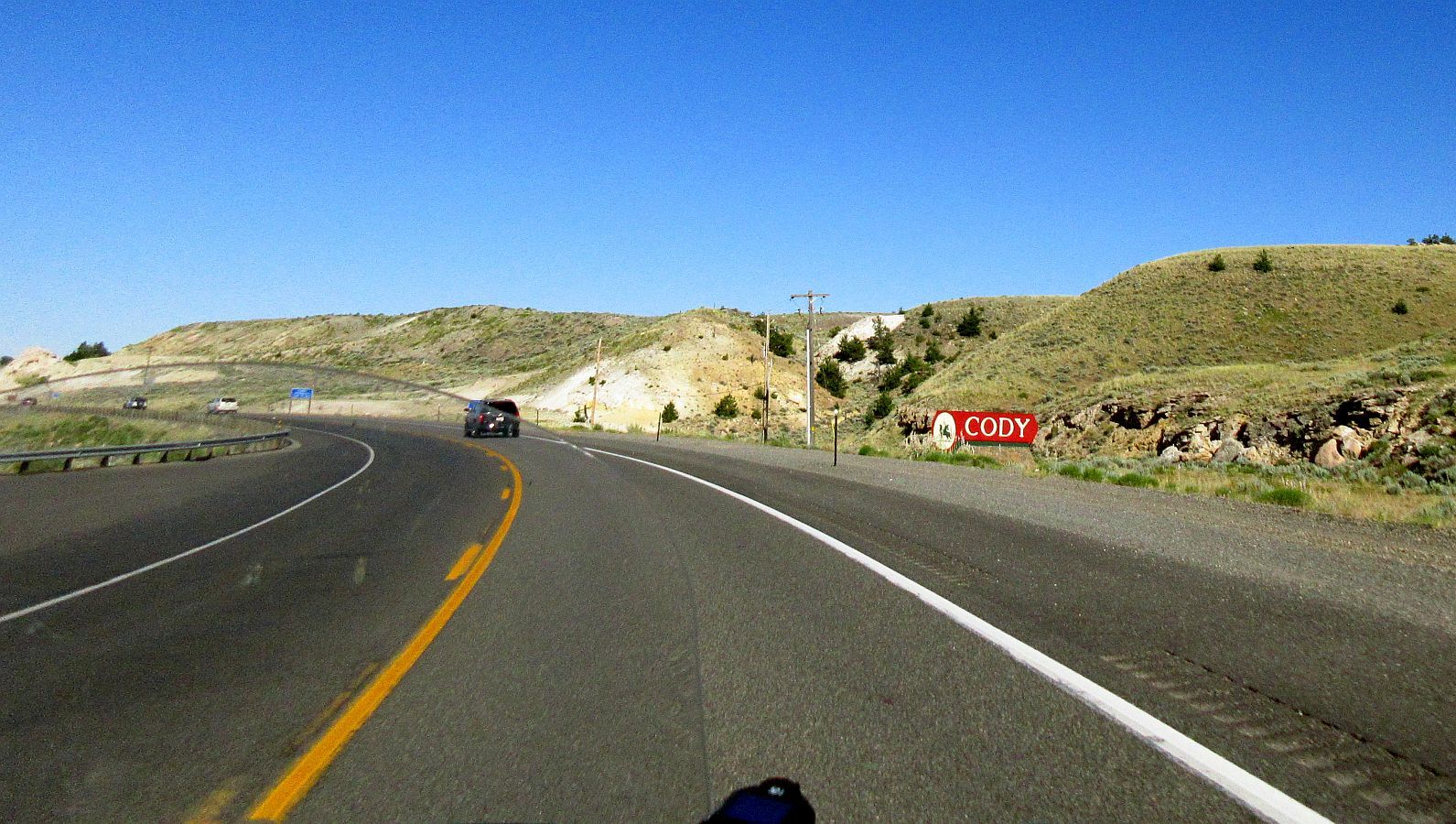 Tomorrow is on to Loveland, CO.