Day 26- Part I Continued.
Day 26- Part I Continued.
The road is just as fun...
...and the views just as spectacular in Wyoming as in Montana!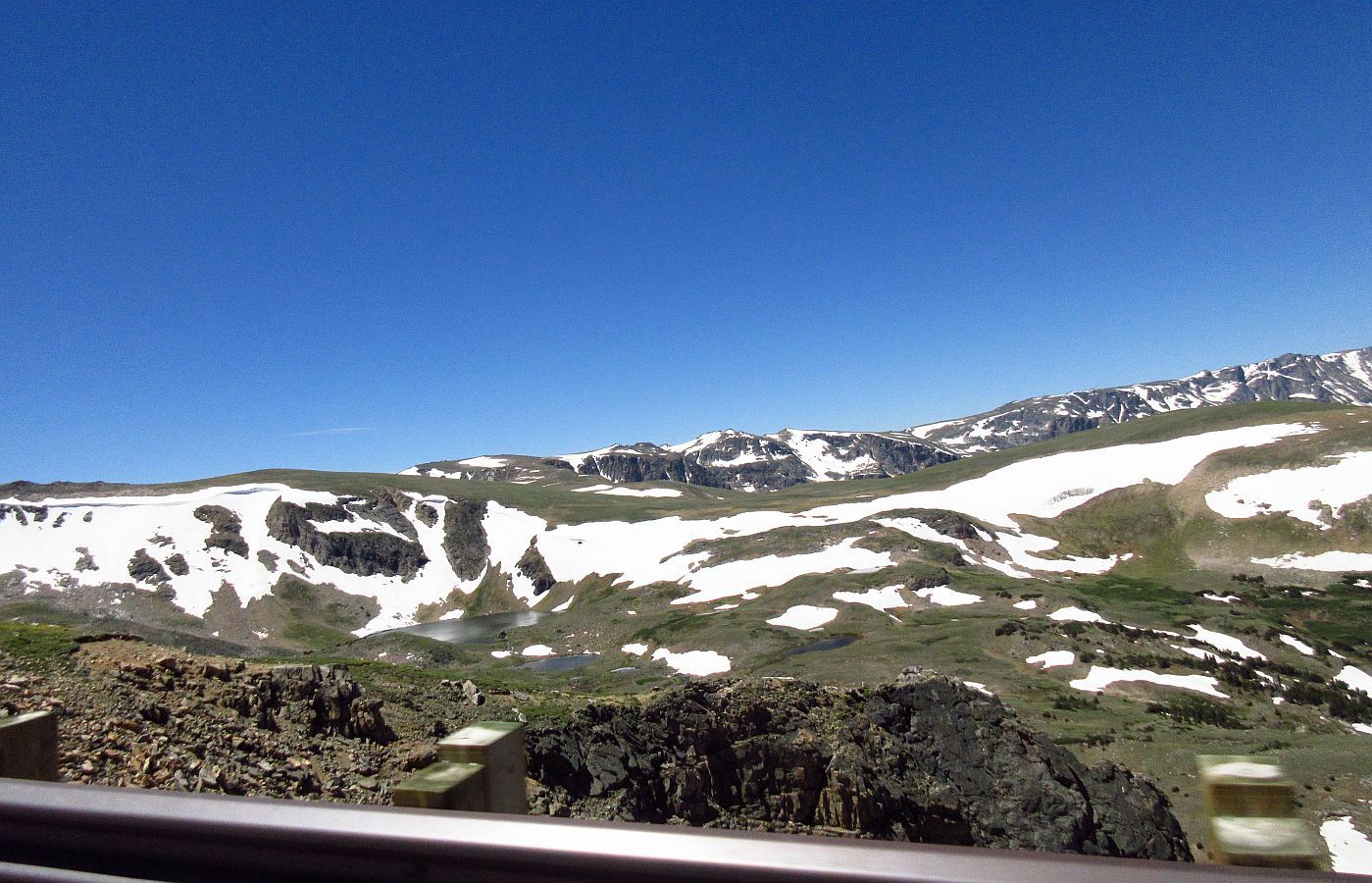 What a great day to be riding on one of the most scenic and fun roads in the USA!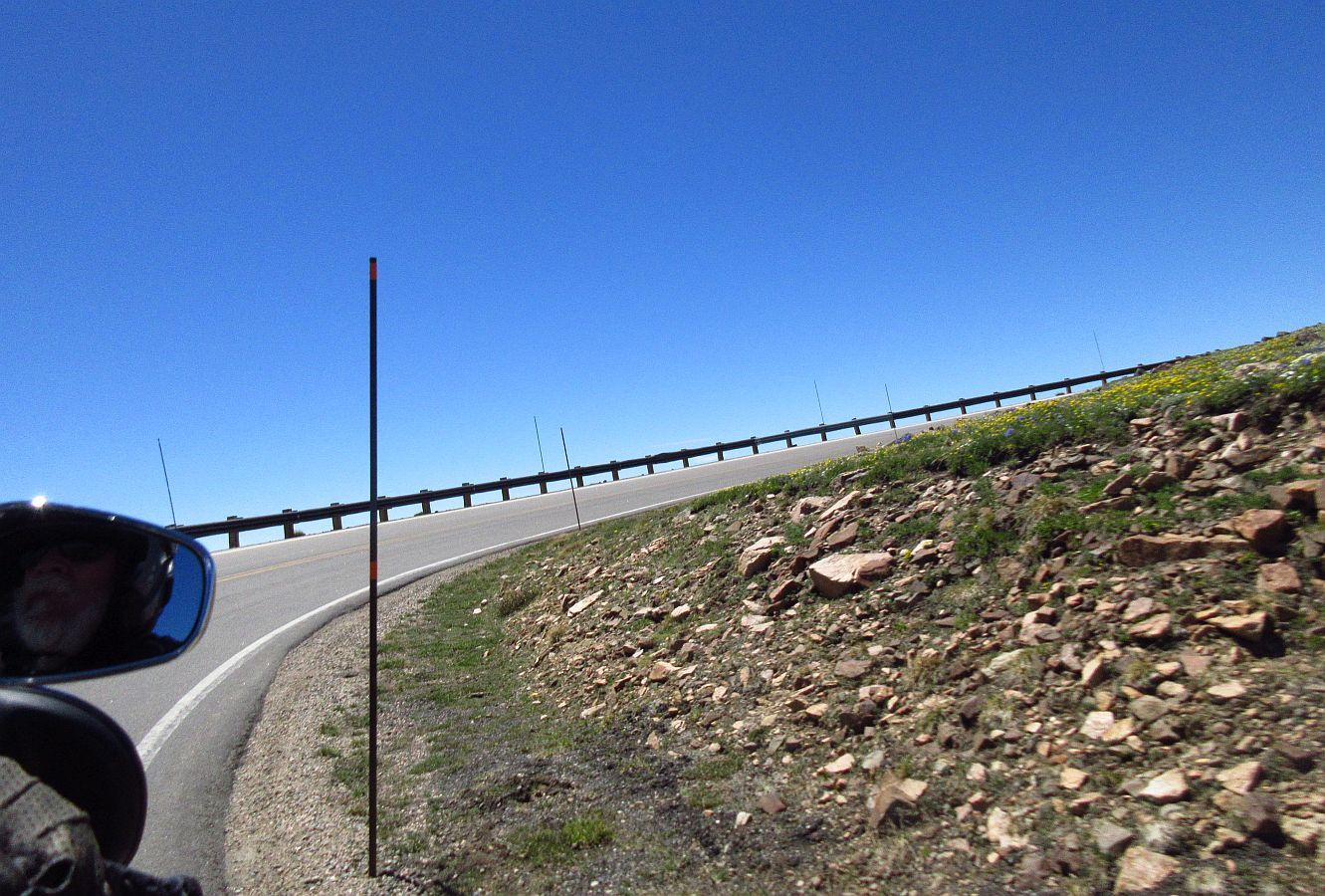 Still climbing toward the summit, enjoying every minute of the ride!
We stopped at the summit of Beartooth Pass for a photo. at 10,947', we've climbed almost another 2000 feet in elevation since we left the parking lot at the scenic overlook.
On this side of the pass there are a lot of lakes & ponds as we head down.
Headed down, the way we normally come up, it is a whole different set of views we're seeing.
A fellow traveler.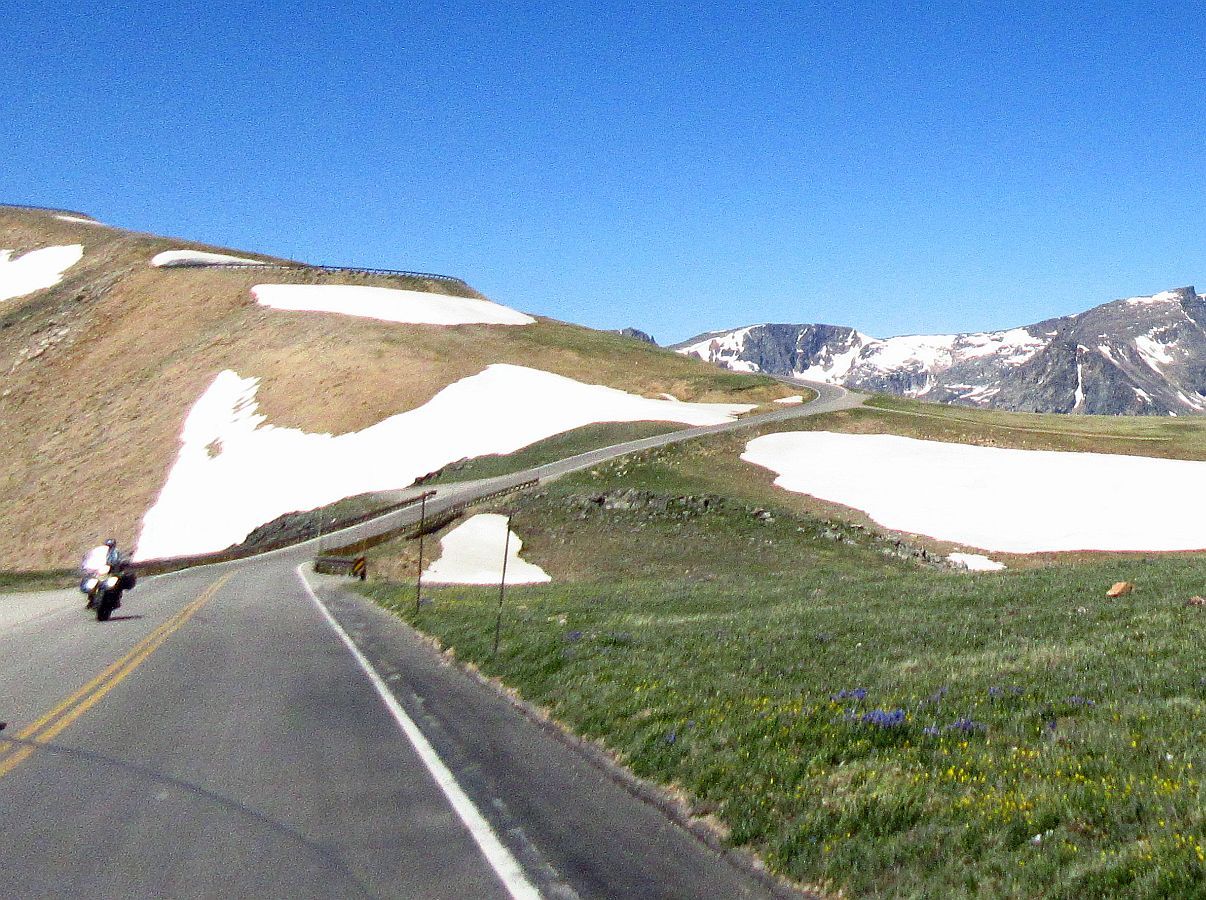 We pulled off the road for this pic. Amazing!
Back riding, there is just view after view.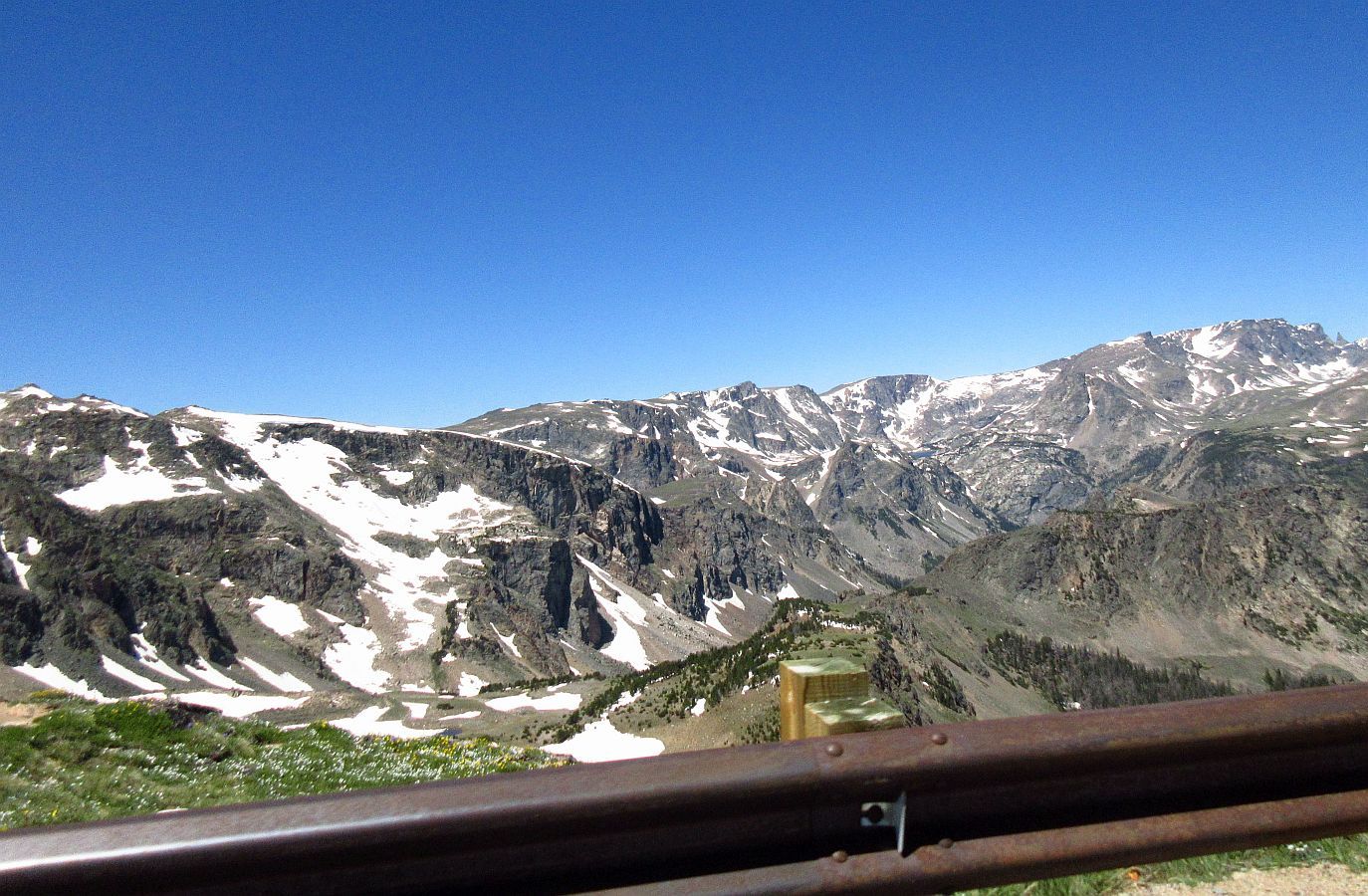 More on Day 26, Beartooth Pass & Yellowstone, coming soon.