Day 26- Part I
Day 26- Part I
I don't know how many parts this day will take. Beartooth Pass is Marys' favorite road, and then after that we went into Yellowstone Park...so there are a ton of pics!
We stayed in the Red Lodge Inn, right across the street from a stream...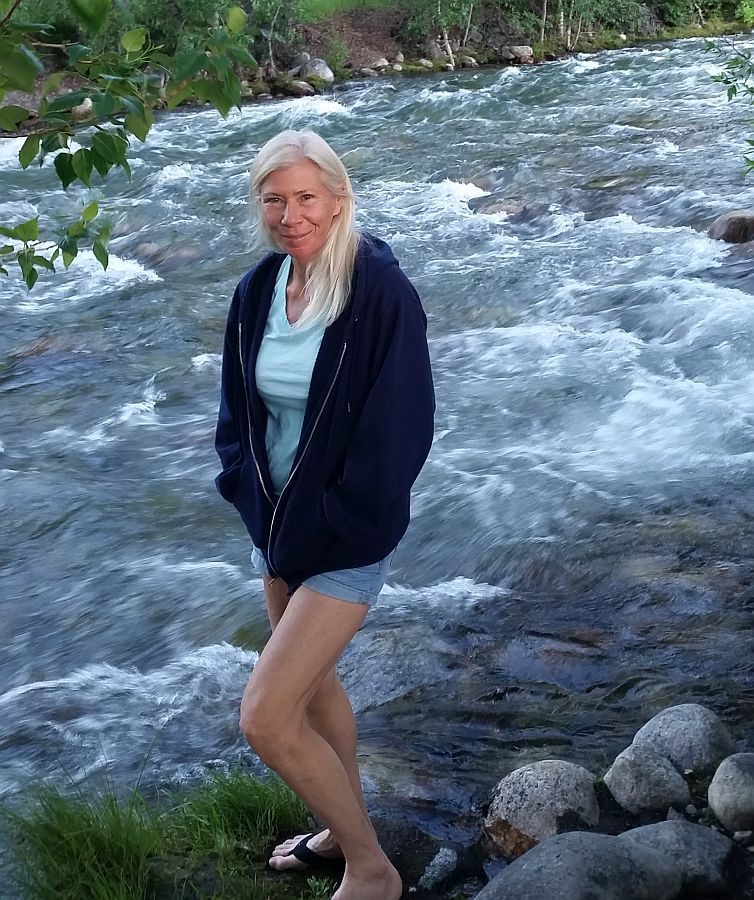 ...Red Lodge, MT is one of the many towns we have visited...looks like a great place to live, til you think about how cold and how much snow there is so many months of the year!
But is sure is nice in the summer.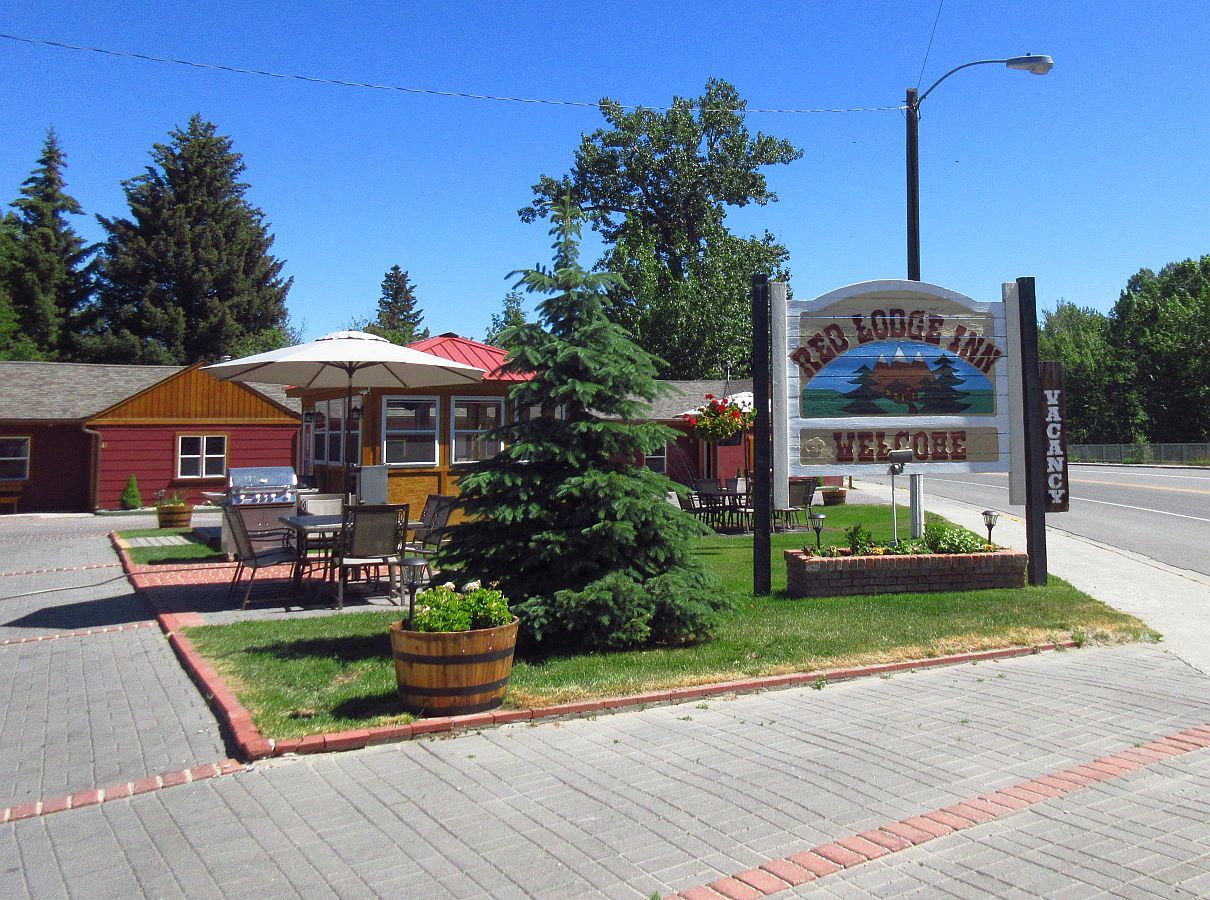 We stopped by Bone Daddys Cycle Shop.
Time for the road we've been looking forward to riding for months now!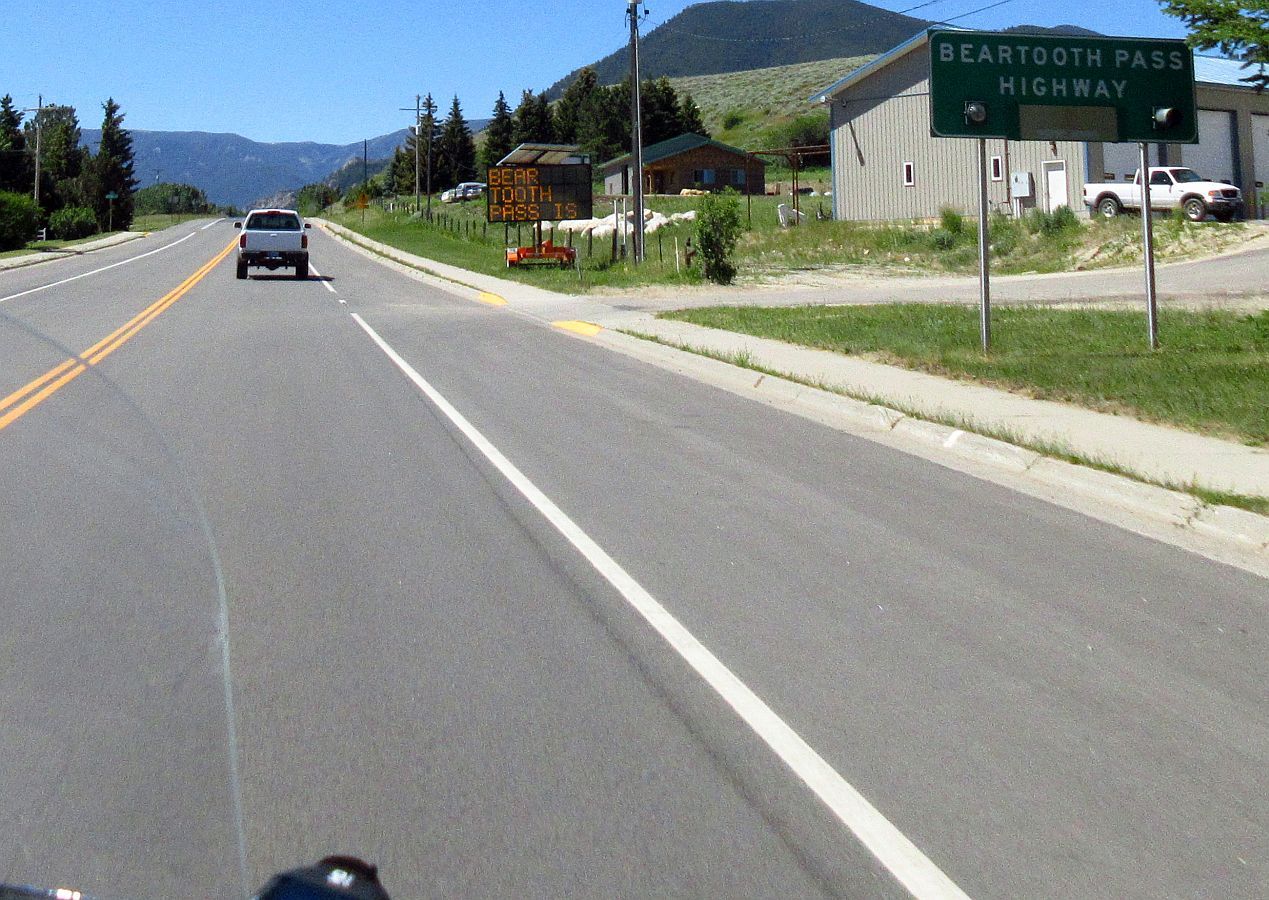 It's a mere 63 miles to Cooke City, but some of the best 63 miles to be ridden & viewed!
We have always ridden Beartooth coming From Cooke City To Red Lodge, so this is the first time riding it this direction...
...it is a perfect riding day...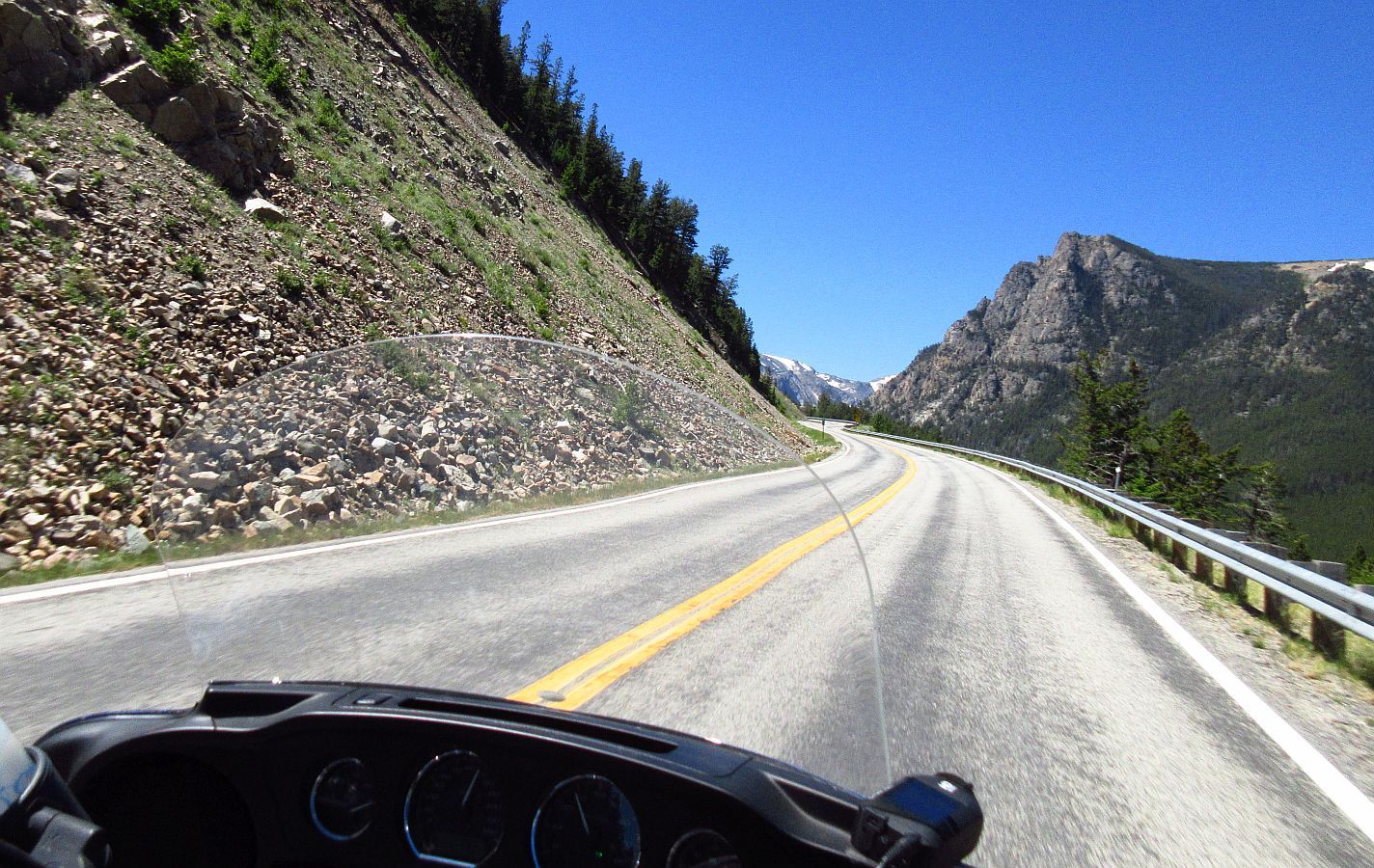 ...the road is great & the views, mind-boggling. How fortunate we are to ride this asphalt ribbon thru such beauty.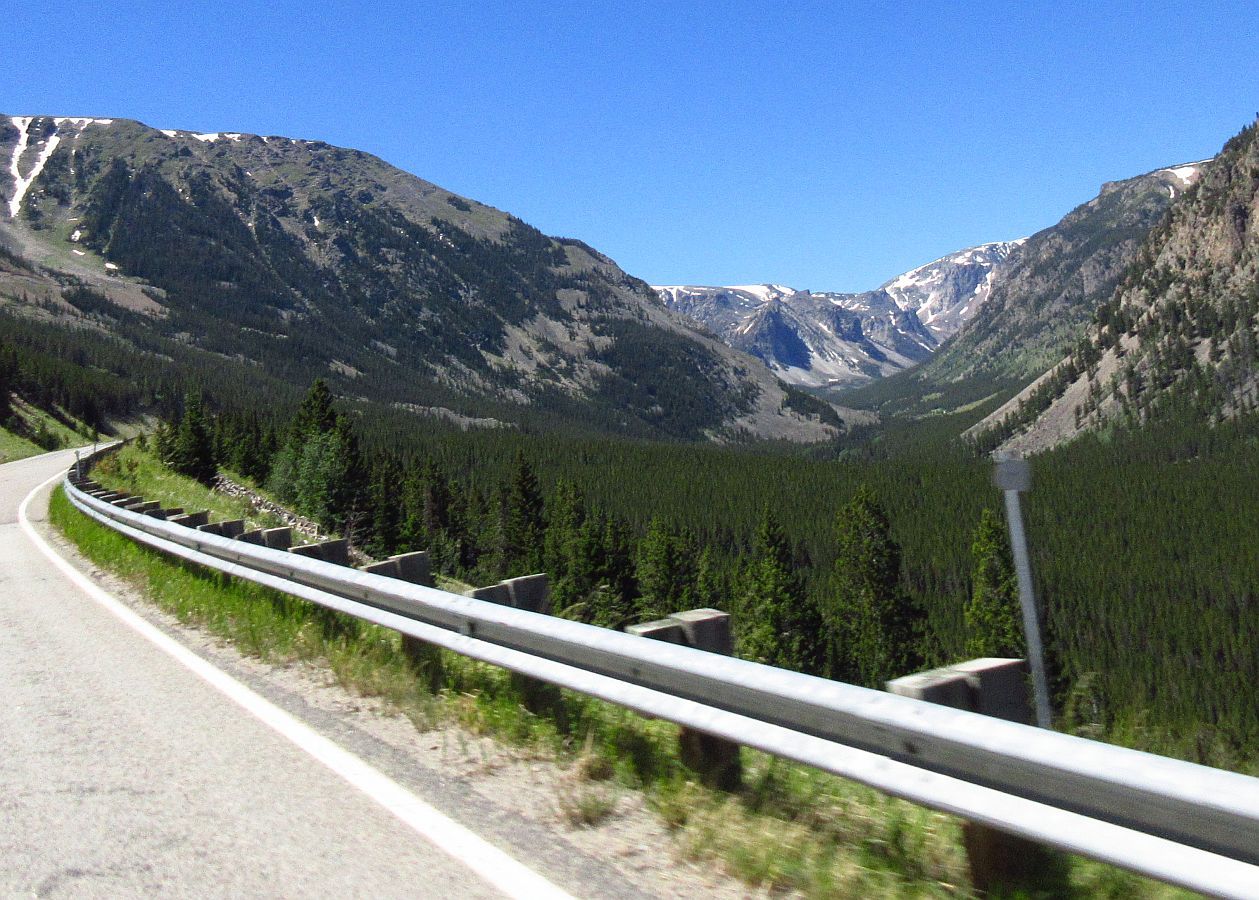 This curve is so big & long...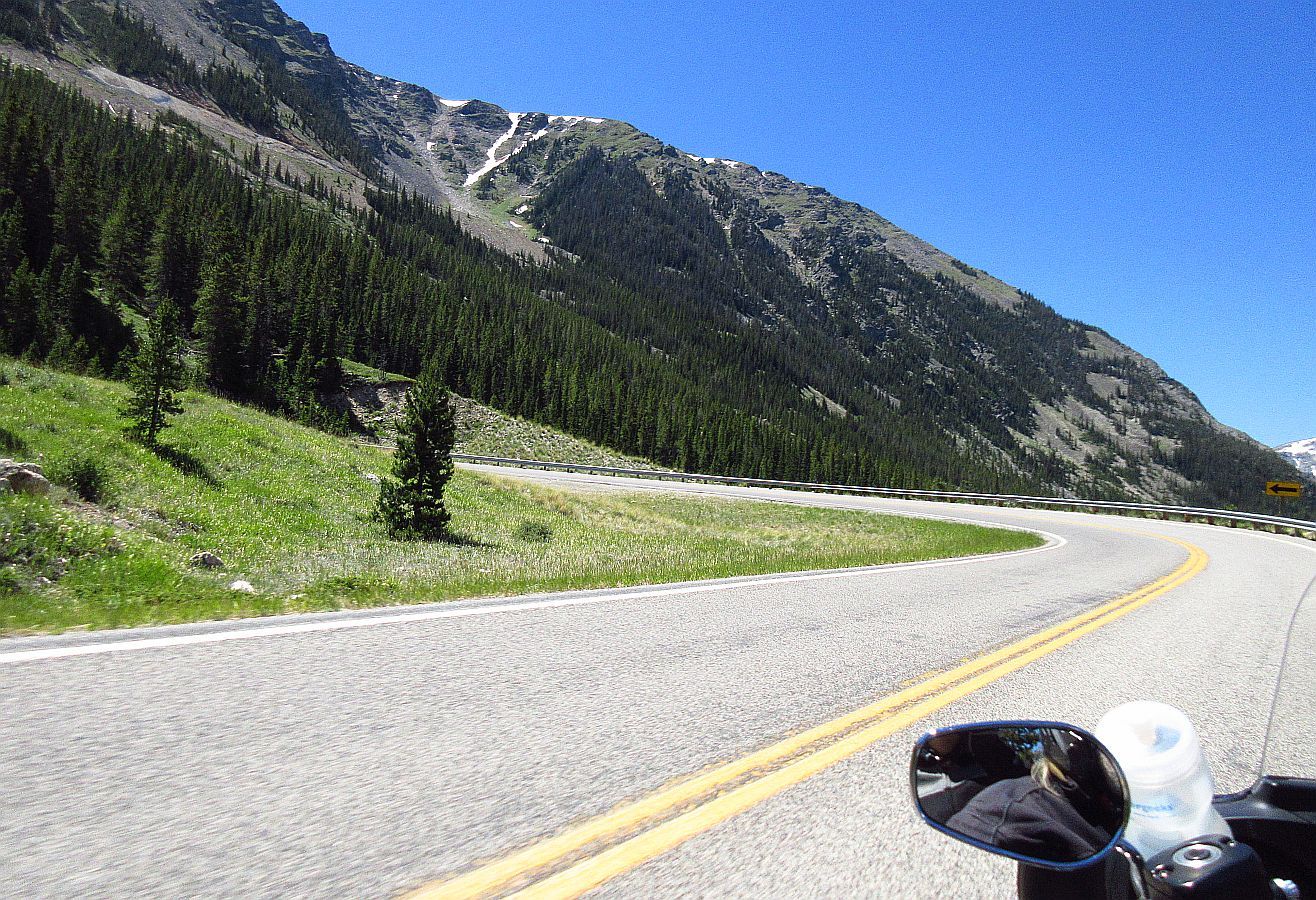 ...it would not fit into even two photo's (but it sure is fun to ride!).
More in next post.