Day 27- Continued
Day 27- Continued
We pulled off the road here for gas. Ate our sandwiches, called the shop, and by the time we were back on the bike it was just starting to sprinkle from that storm headed our way.
We gassed it out of there and were soon well clear of it.
One finger is all it takes to keep the TG between the lines at 80 mph.
Colorado! We are starting to anticipate the next 4 days of riding the mountains here! Of meeting Scott & Karin who are going to show us around, & of meeting up with Alan in Ouray!
The rain had come & gone before we got here.
Shadow pic-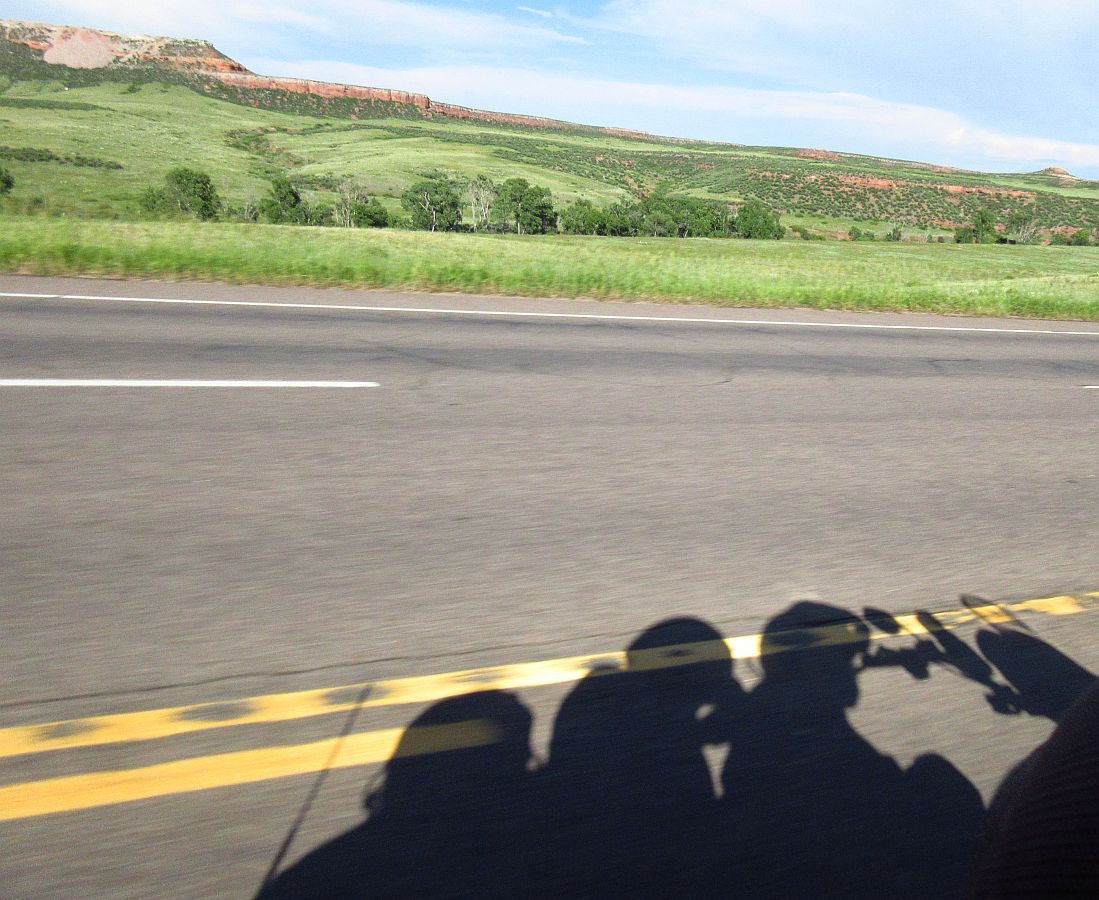 Getting close to Ft. Collins/Loveland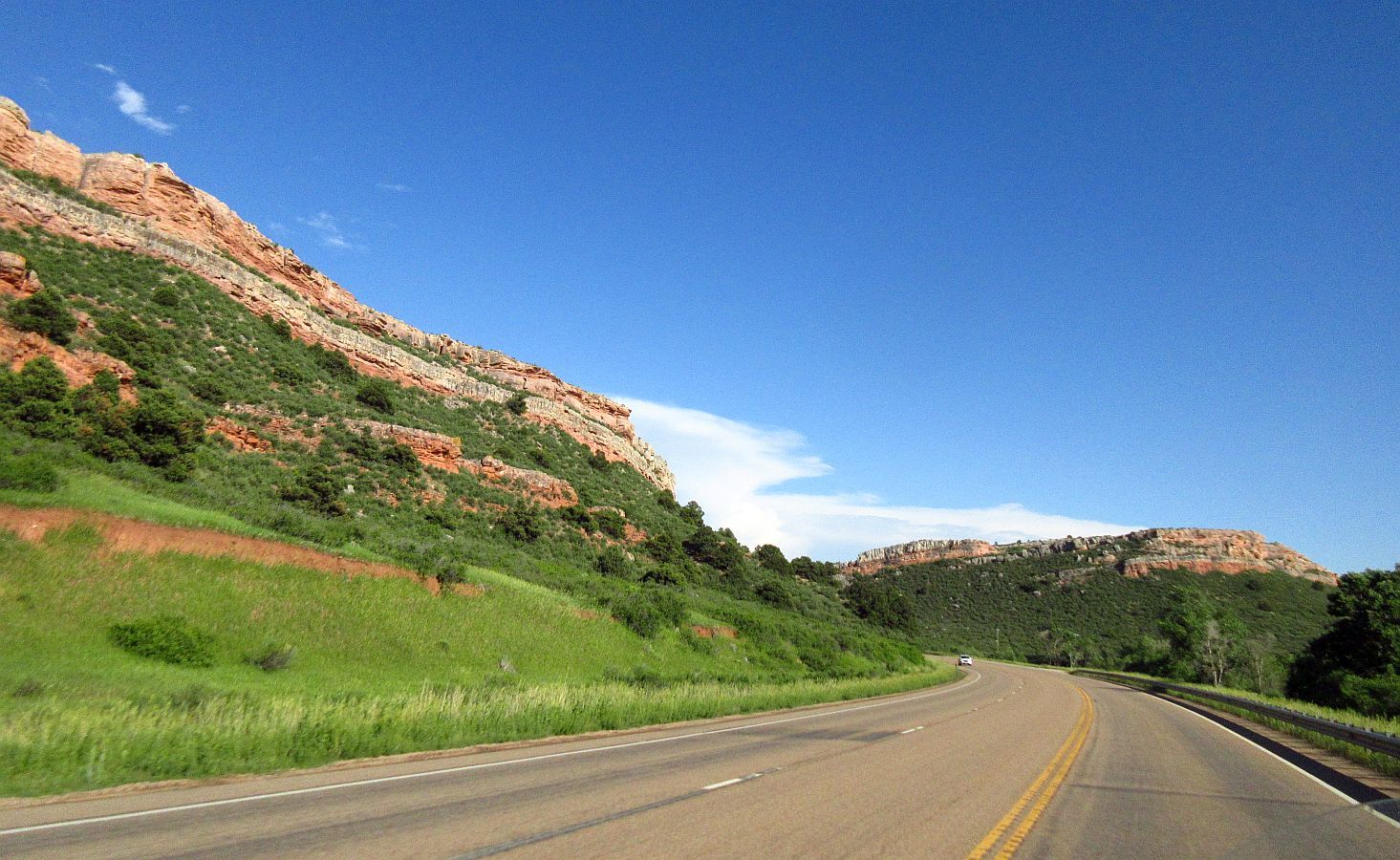 This reminded me of Banff, Canada!
We are in Loveland now, there are more than a few antique cars rolling down the road. Some sort of get together going on.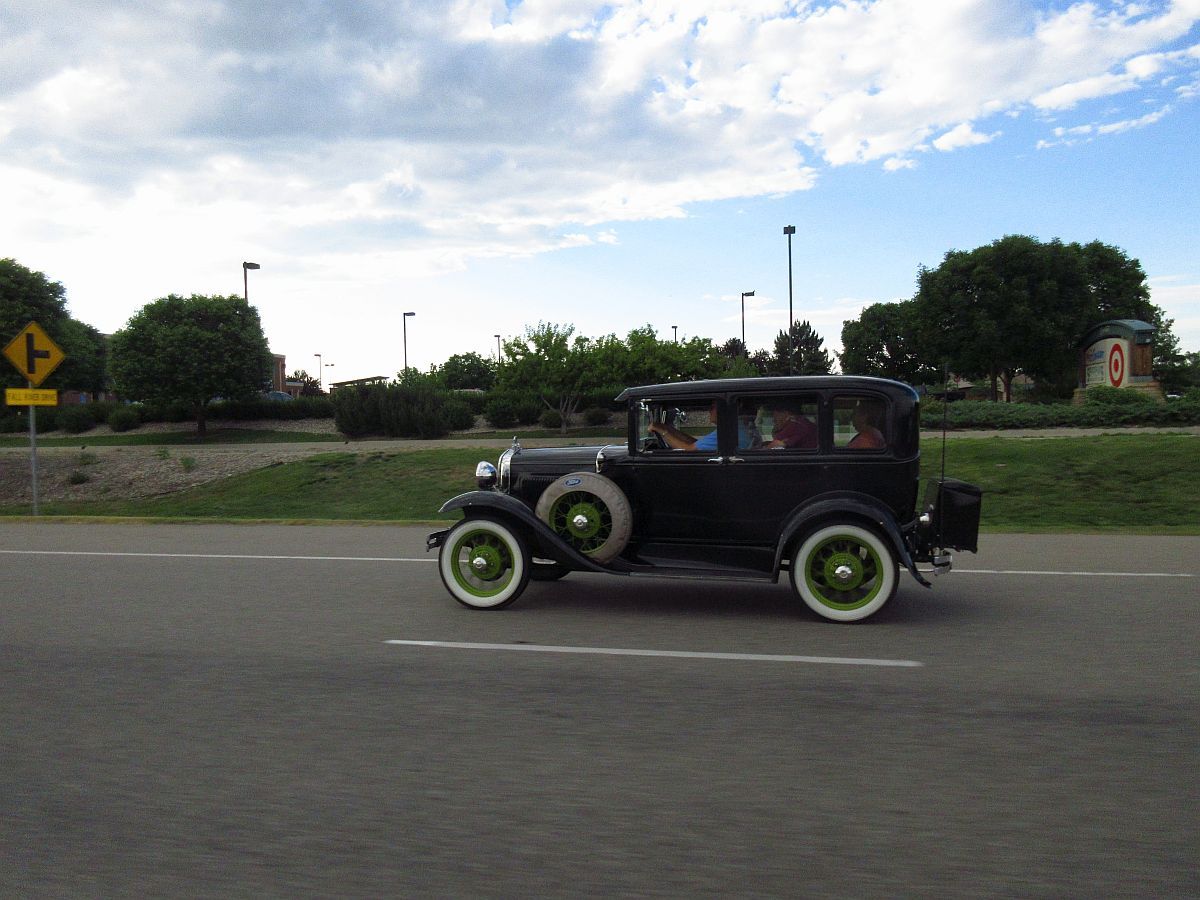 We are staying in Loveland tonight. Tomorrow Scott & Karin are riding up from Colorado Springs to meet with us in the morning and takes us on some mountainous roads!