Day 28 Concluded-
Day 28 Concluded-
We just barely missed the rain...
...but we did not miss the traffic!
It is not long before we are off the interstate and on country roads...
...there was a couple of hours of rolling, curvy country riding to get to Colorado Springs...
...with beautiful views.
After the views earlier, plus 10 hours of riding, not many pics were taken during this time.
Here is a shadow pic as we neared CS.
However tired/sensory overloaded we are, Scott and Karin have ridden 2 hours MORE than us today!
Closing out today with a pic from earlier this morning, Mary taking a pic of Karin taking a pic as we were first heading up into RMNP.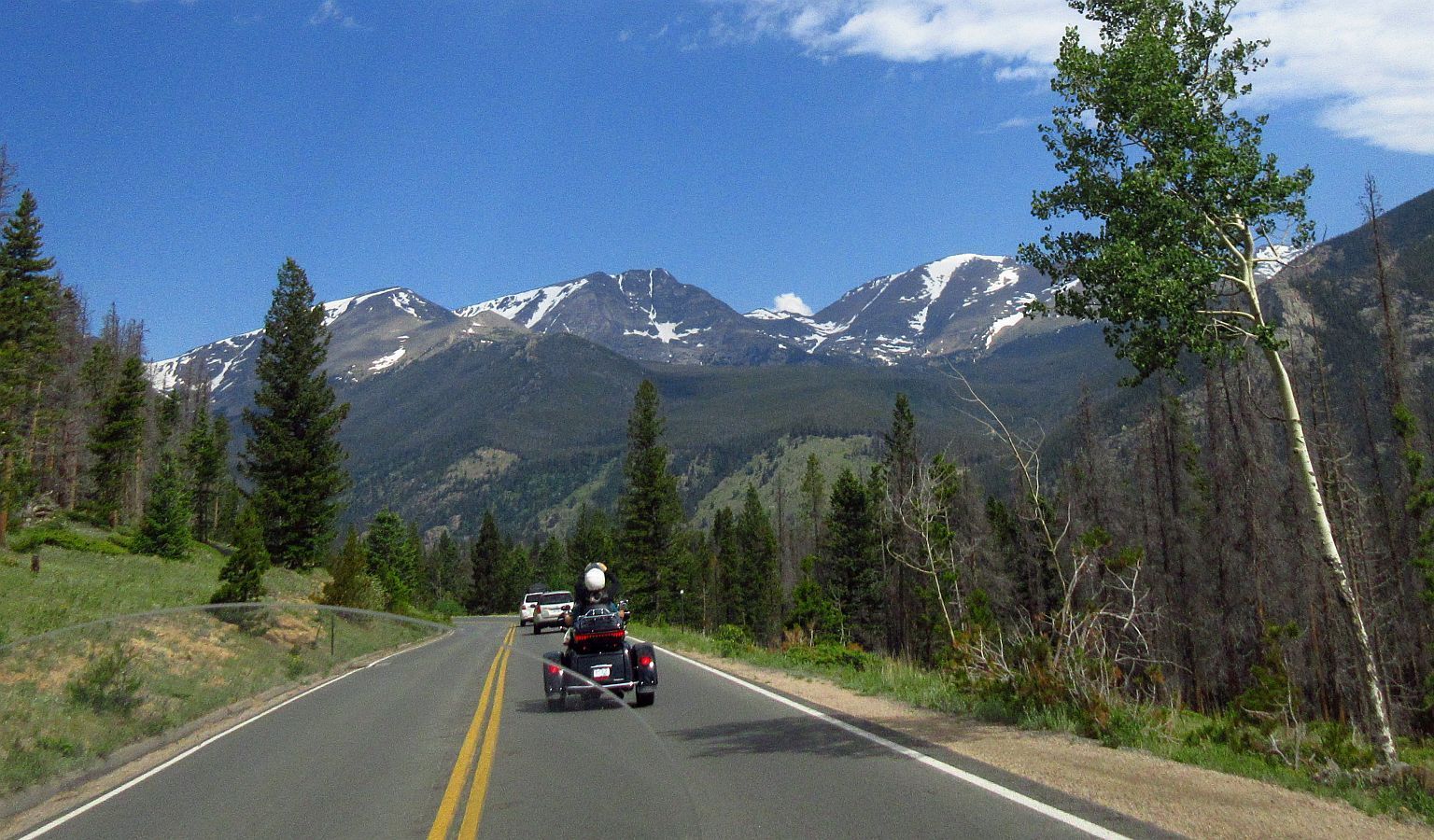 Tomorrow is another early start (early for me anyway), as we are going to Pikes Peak and other adventures.
More coming soon!