Day 28 Concluded-
Day 28 Concluded-
This is a great curvy, two lanes in our direction, road heading up the mountain. I pull ahead for a just a bit for Mary to get a few pics from a different perspective.
Mary taking a pic of Karin taking a pic.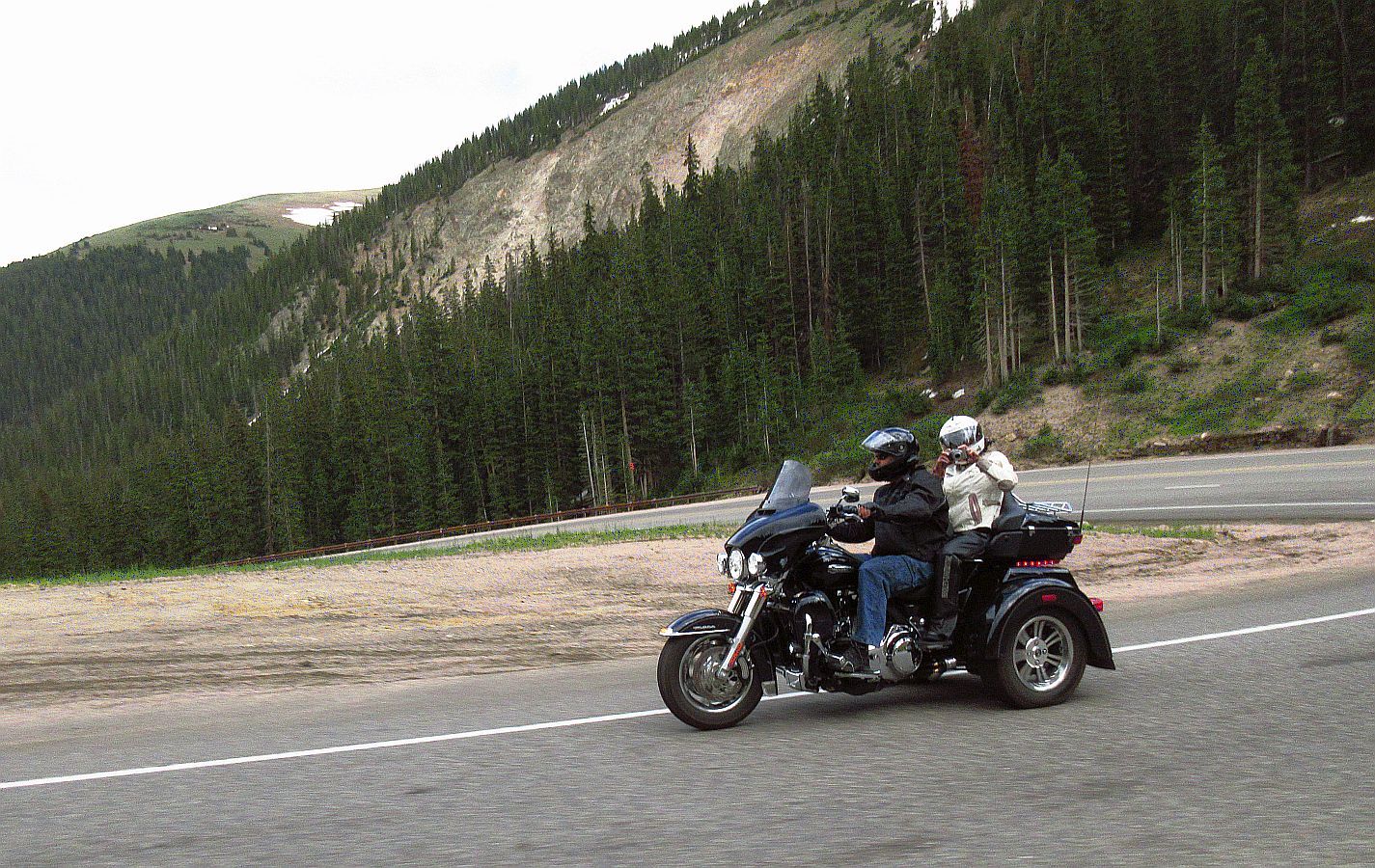 At the top, we are about...
...to start heading down.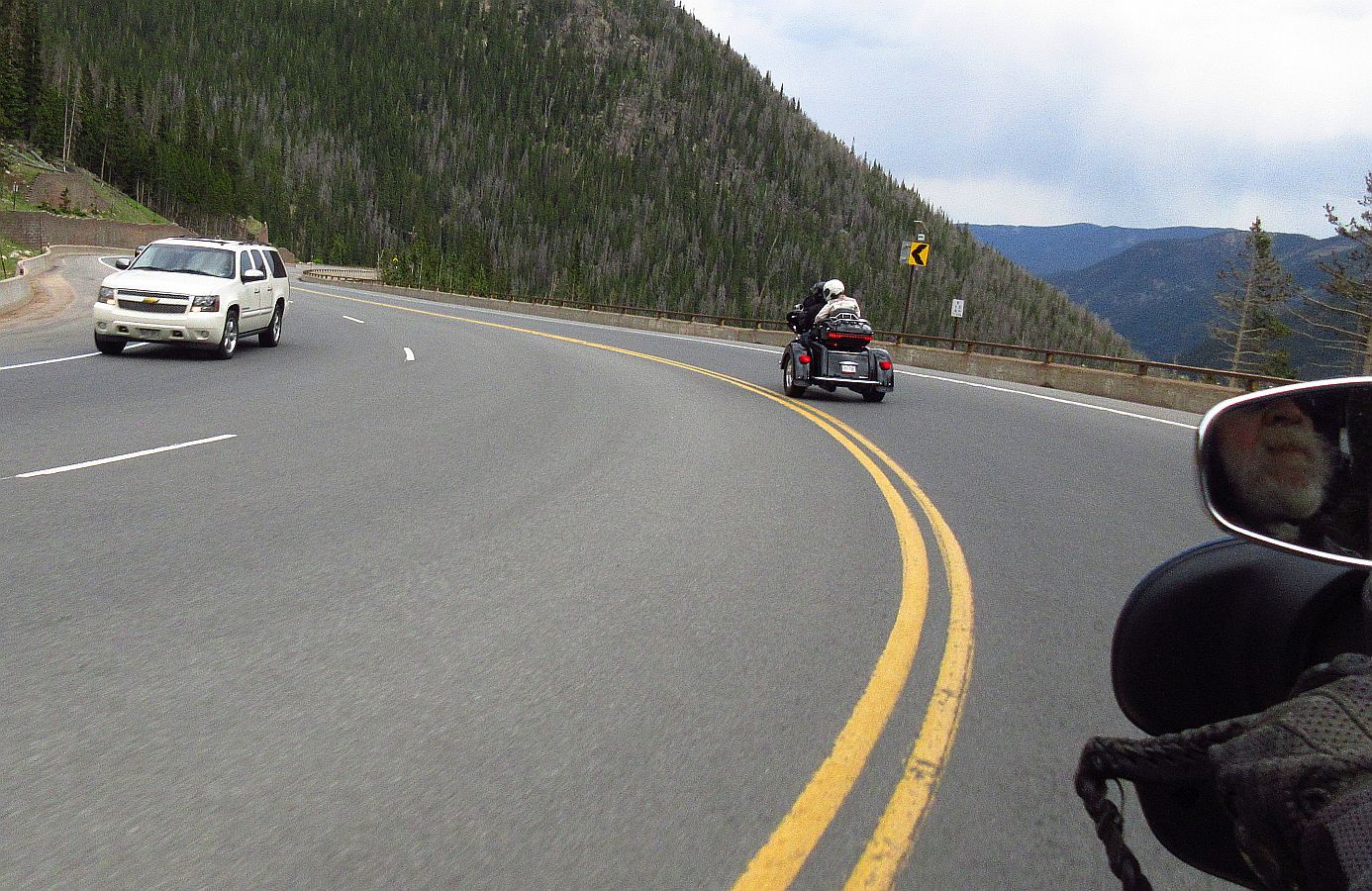 Lots of "Fun Ahead" signs as we enjoy this road, uncluttered by cages.
Besides being a great riding road, the views are inspiring...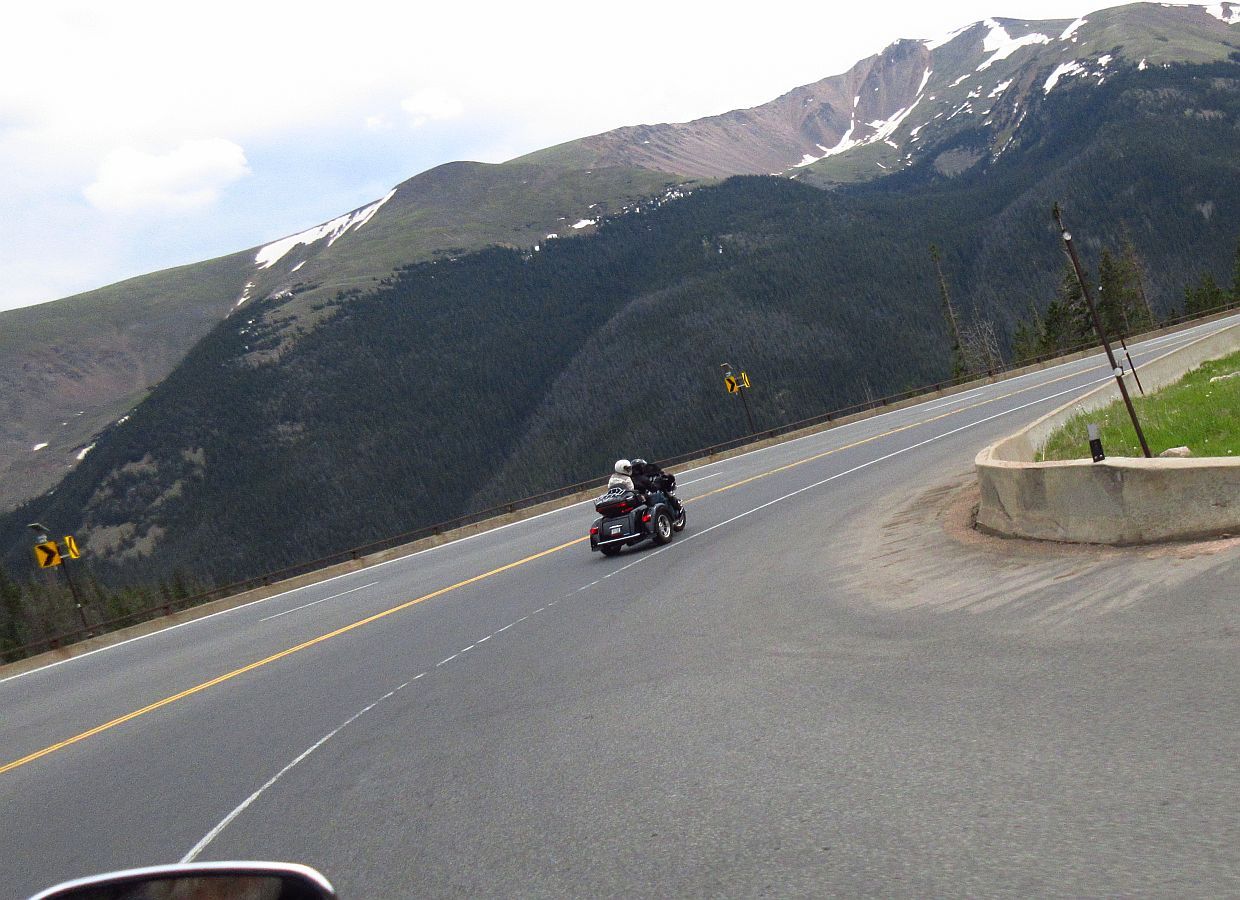 ...that is a lot of water running down the side!
Still headed down...
...a look back at where we were a few minutes ago.
We're on the 70 now, just for a short bit.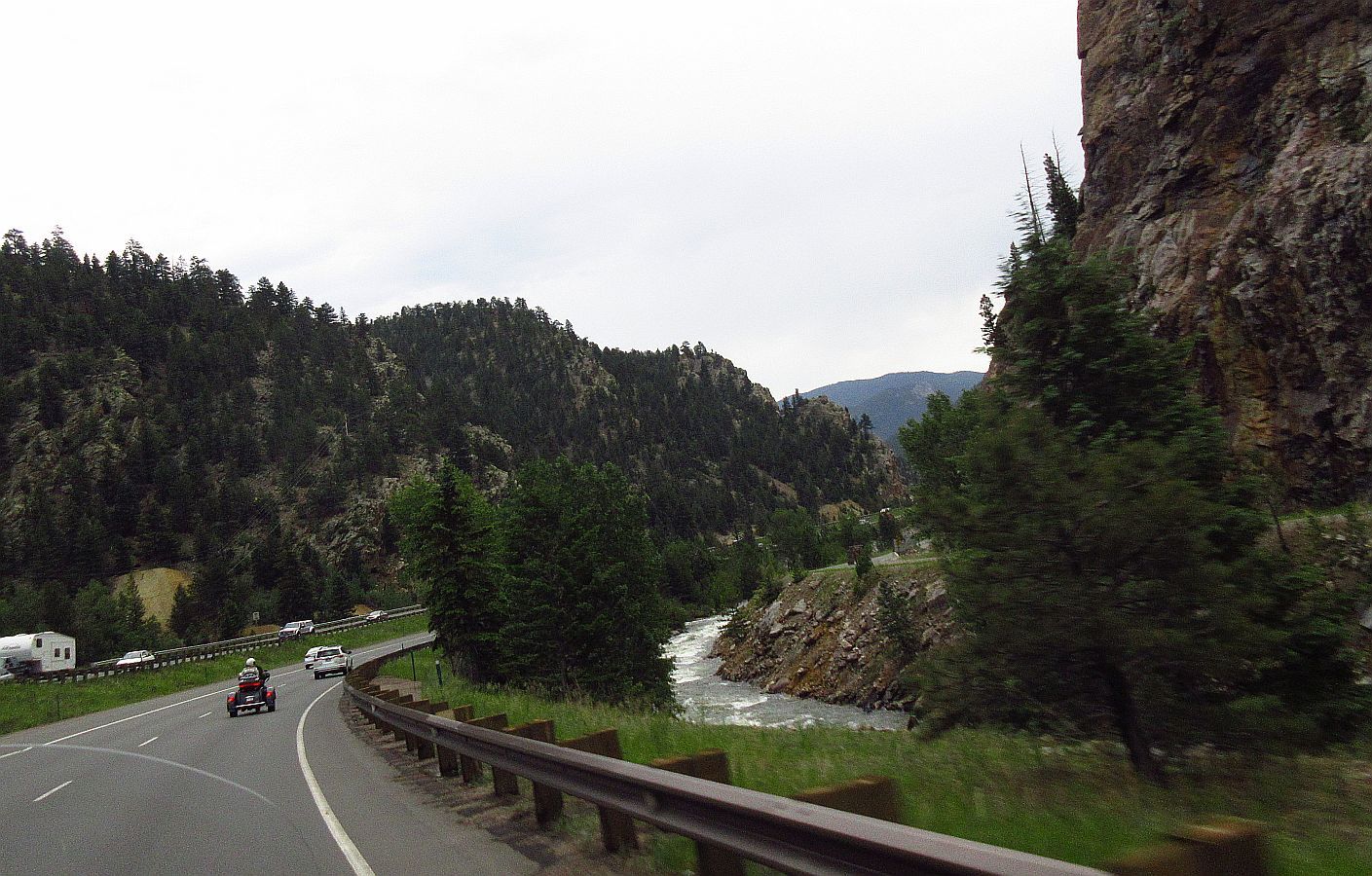 More in next post.