Day 28 Continued-
Day 28 Continued-
Back on the road, still climbing, we are well above the treeline now.
The views are incredible. Mary picked a good road on the map!
Mary in the mirror. For a while we've been thinking "we're at the top now", but we keep climbing & it just keeps getting better!
Pretty close to the top now, we are in a scenic pull-out...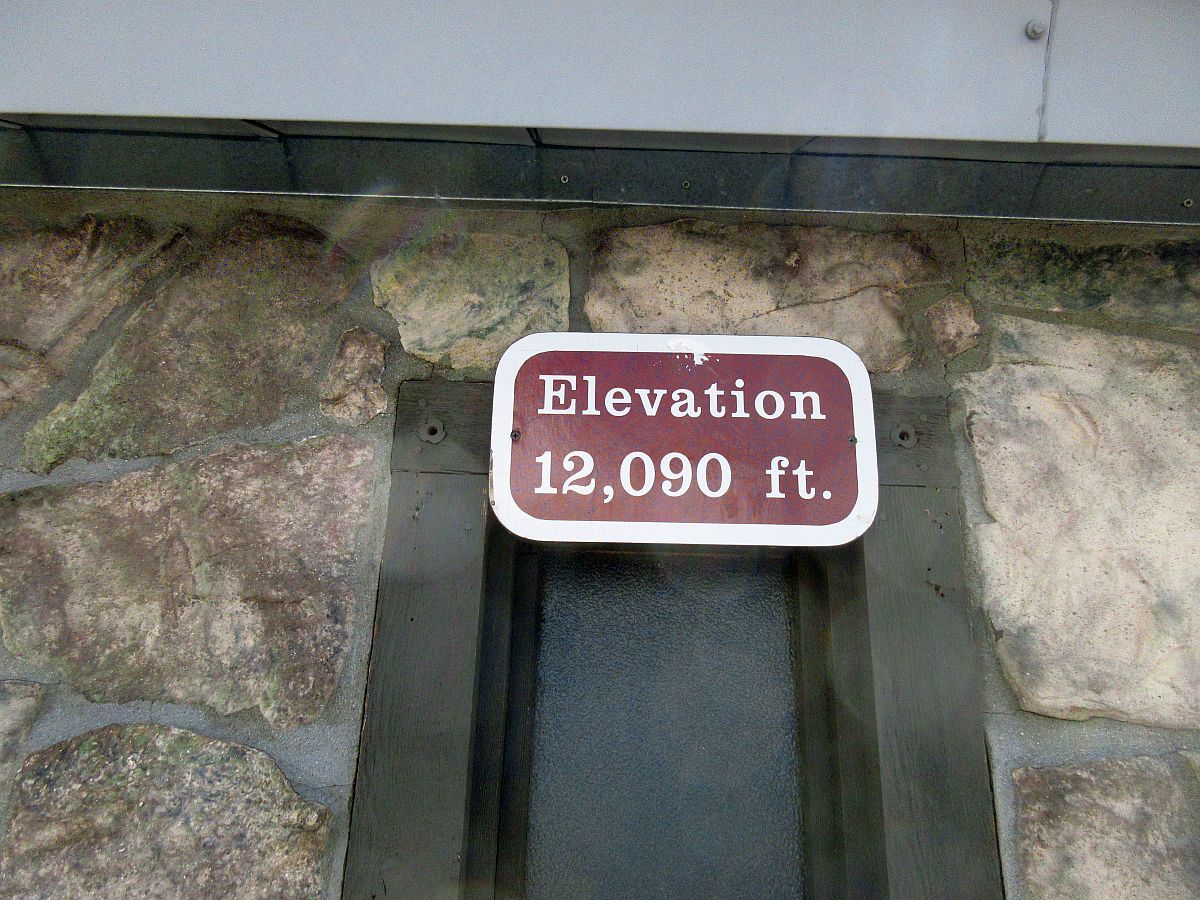 ...contemplating creation.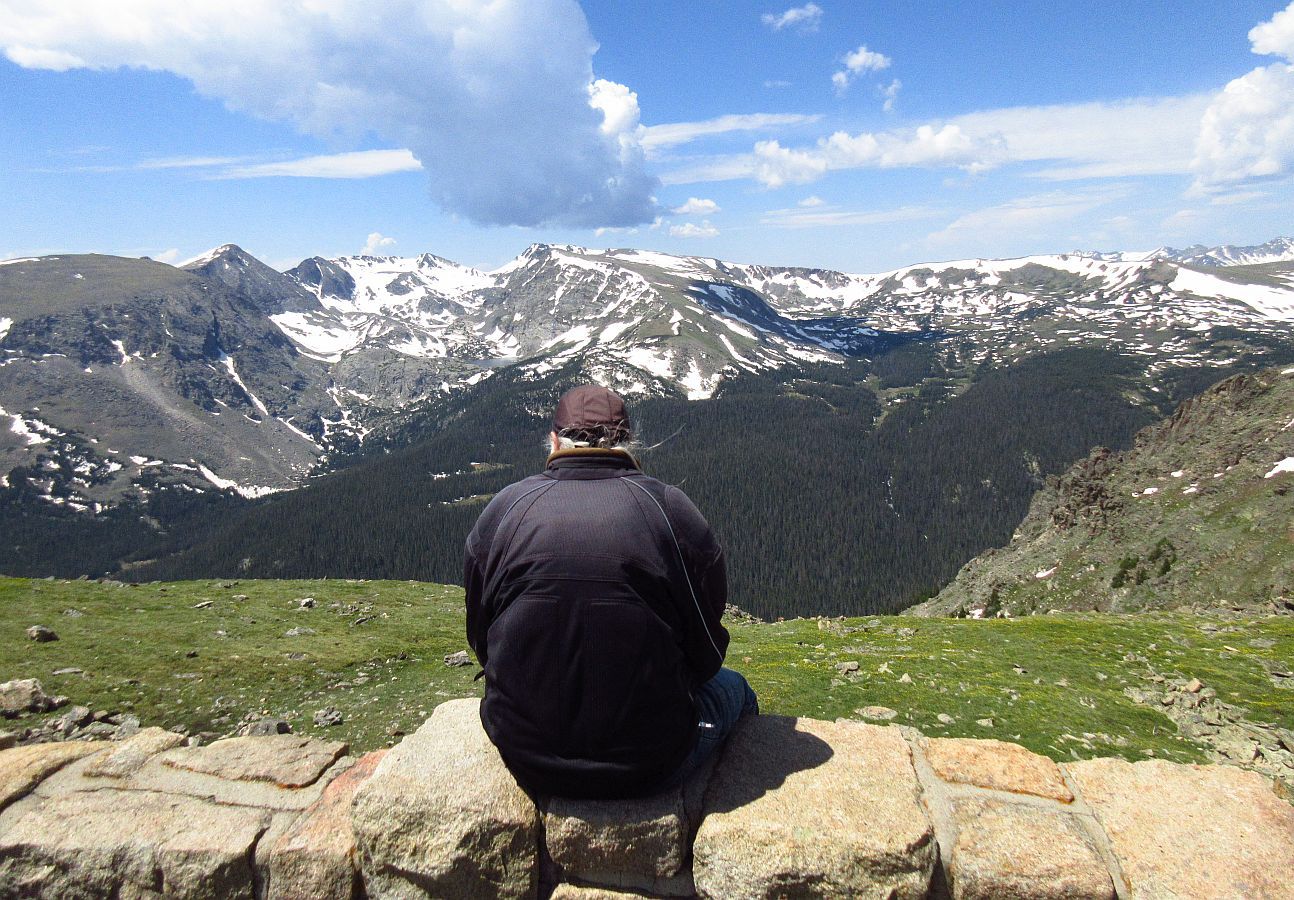 Photo, courtesy of a helpful Park Ranger-
Back on the road. Some elk pretty close to the edge of the road.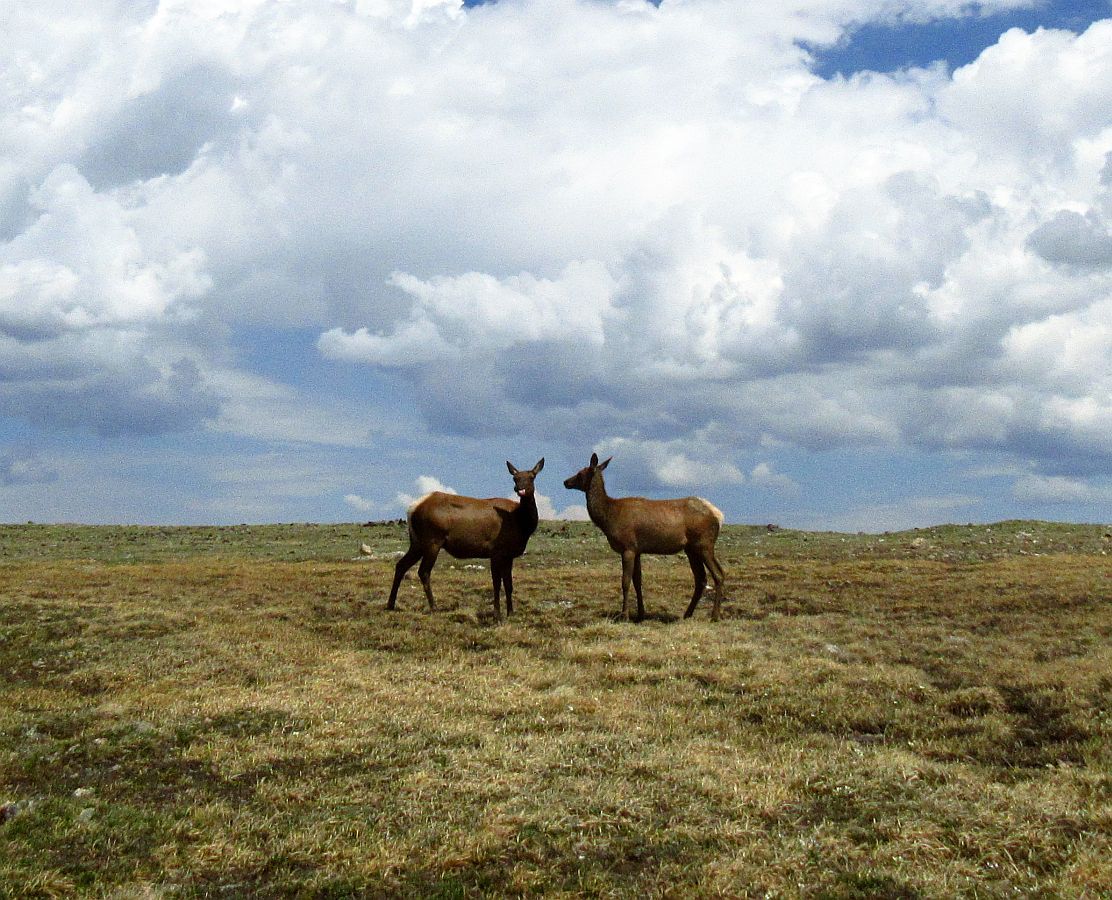 Mary taking a pic of Karin, who's taking a pic of some elk.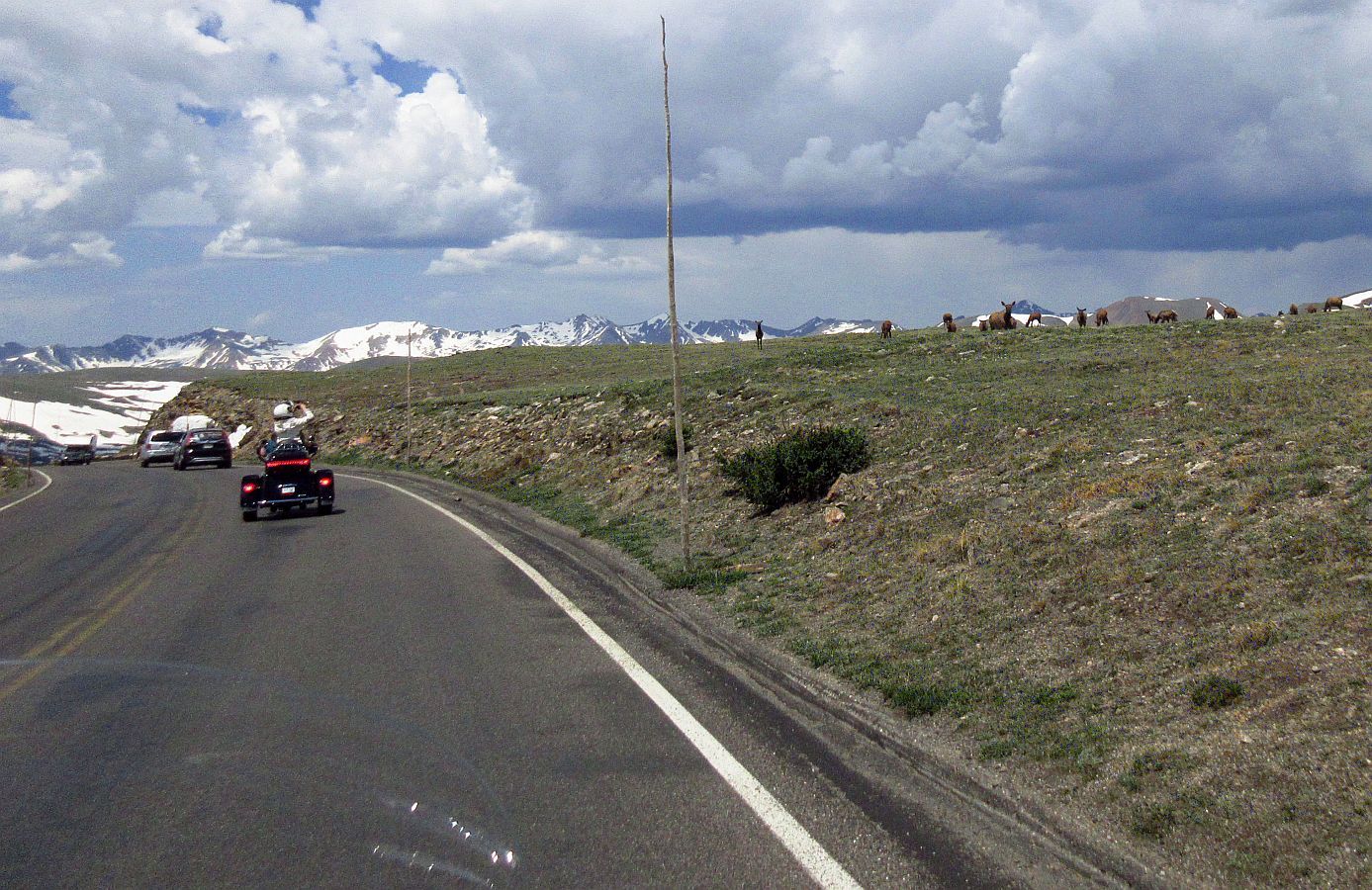 WOW!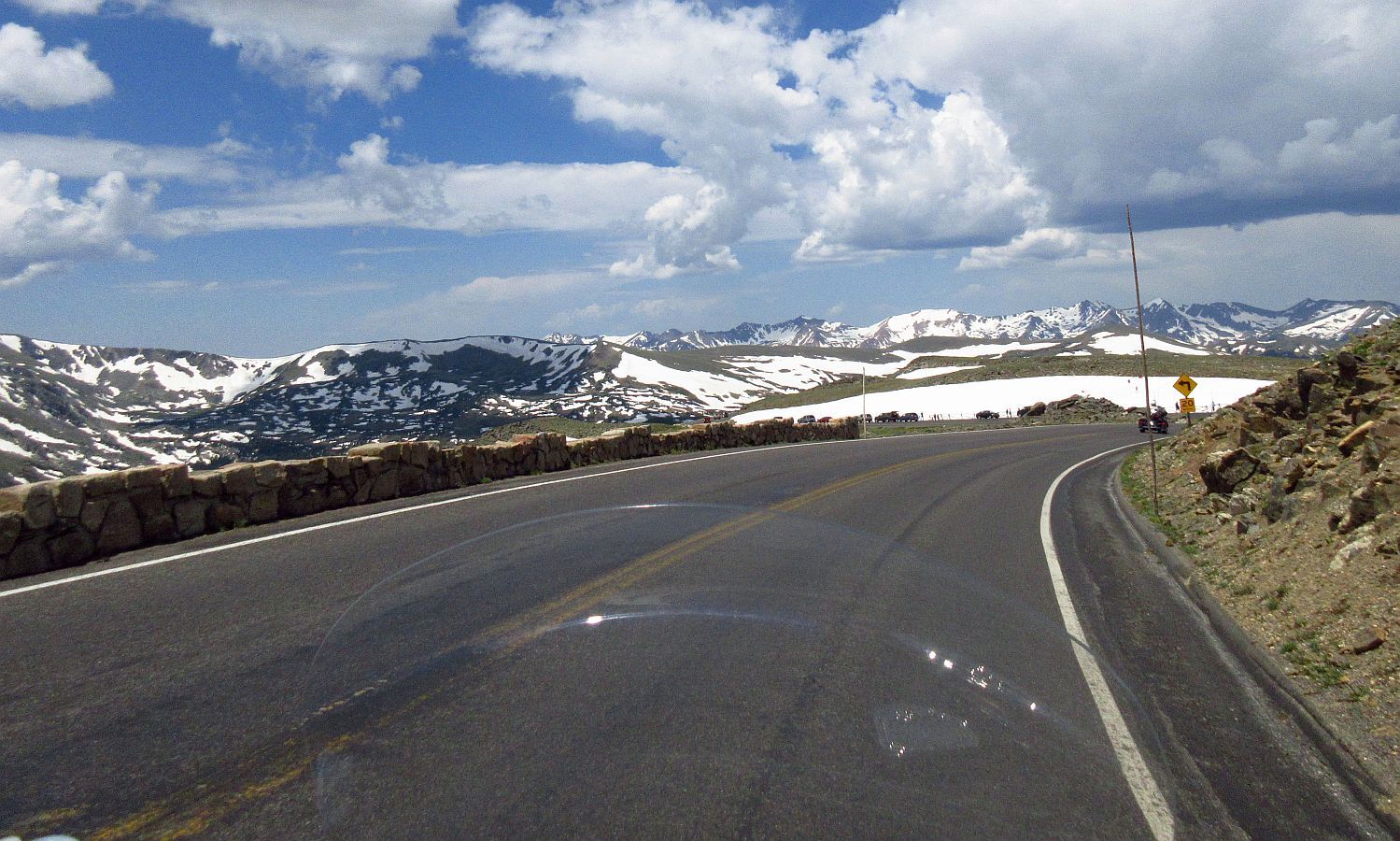 Following Scott thru a switchback.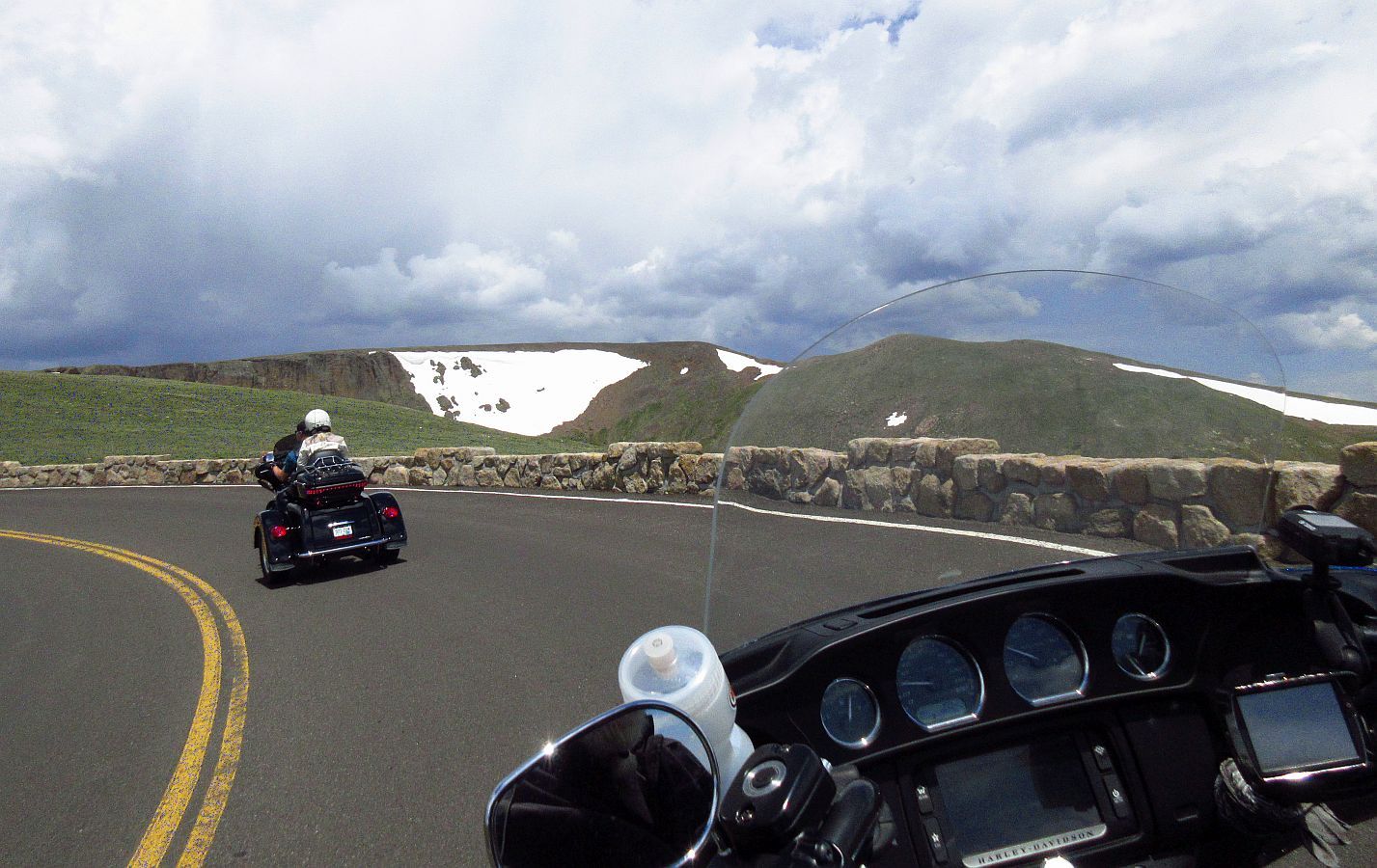 There are still hundreds of photos, just from today that I have to sort thru and pick which ones to post.
More coming soon.