Day 28 continued-
Day 28 continued-
I am not sure what it is....
...it has been this way since before I was 10 years old (57 now)...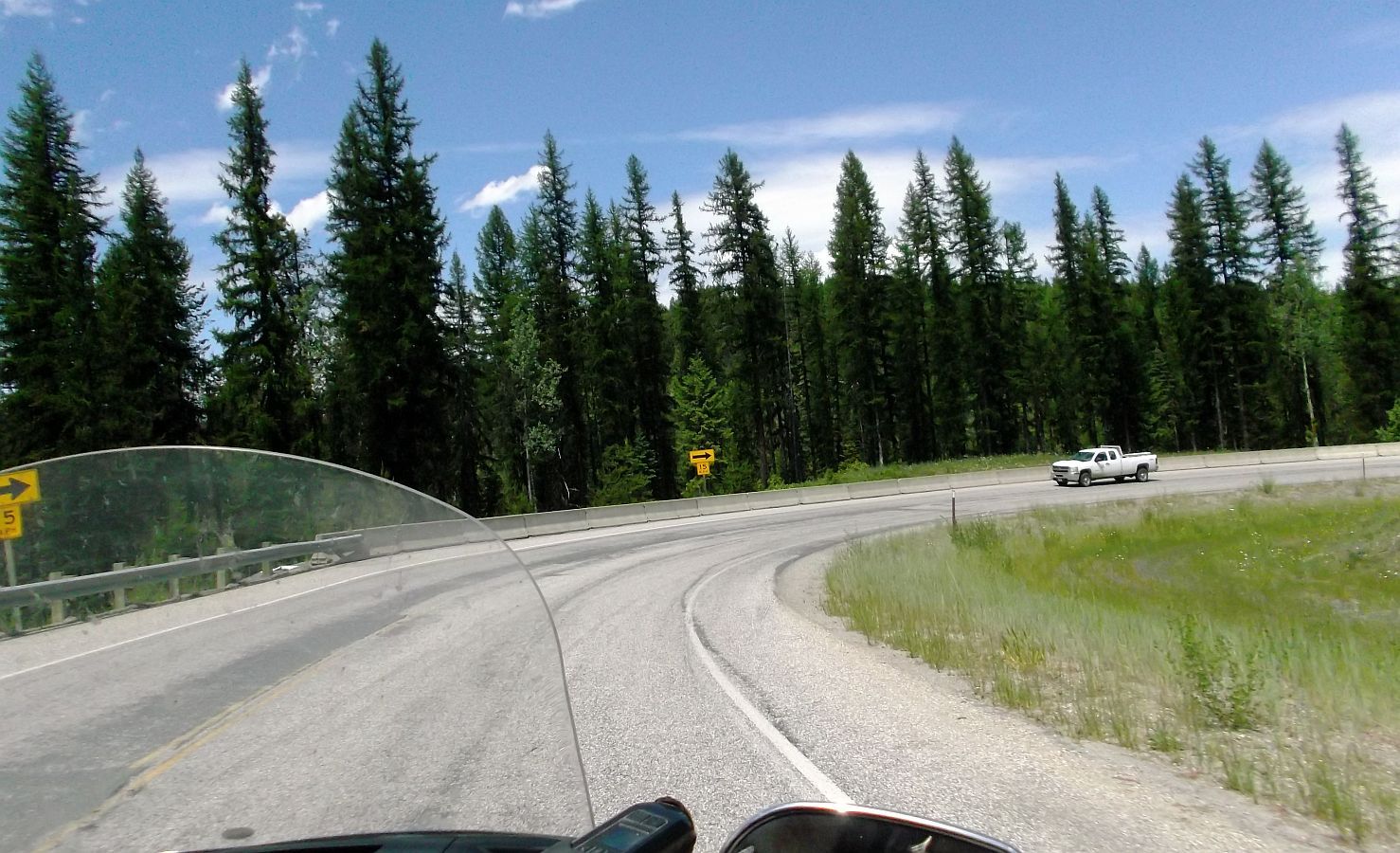 ...when I see a curve coming up...
...my level of alertness quadruples, my adrenaline pumps, and I instinctively want to accelerate thru the corner as fast as is safely possible...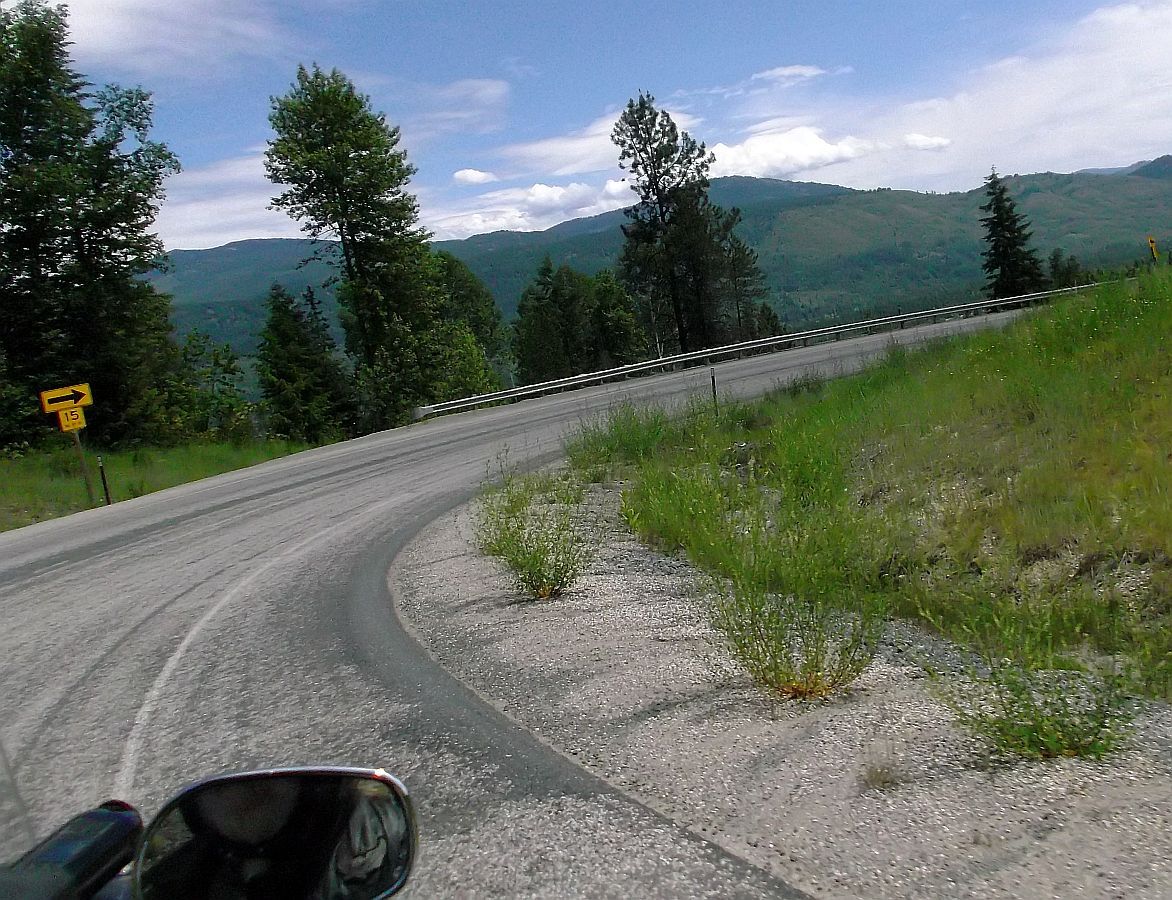 ...and the tighter it is, the more fun it is!
I am most fortunate that Mary likes it too. There are only two things that seem to bother her...scraping hard parts, which doesn't happen on the TG, and breaking the rear end loose, which I don't do often.
Here's her perspective leaning out over the side.
Crossing into Idaho.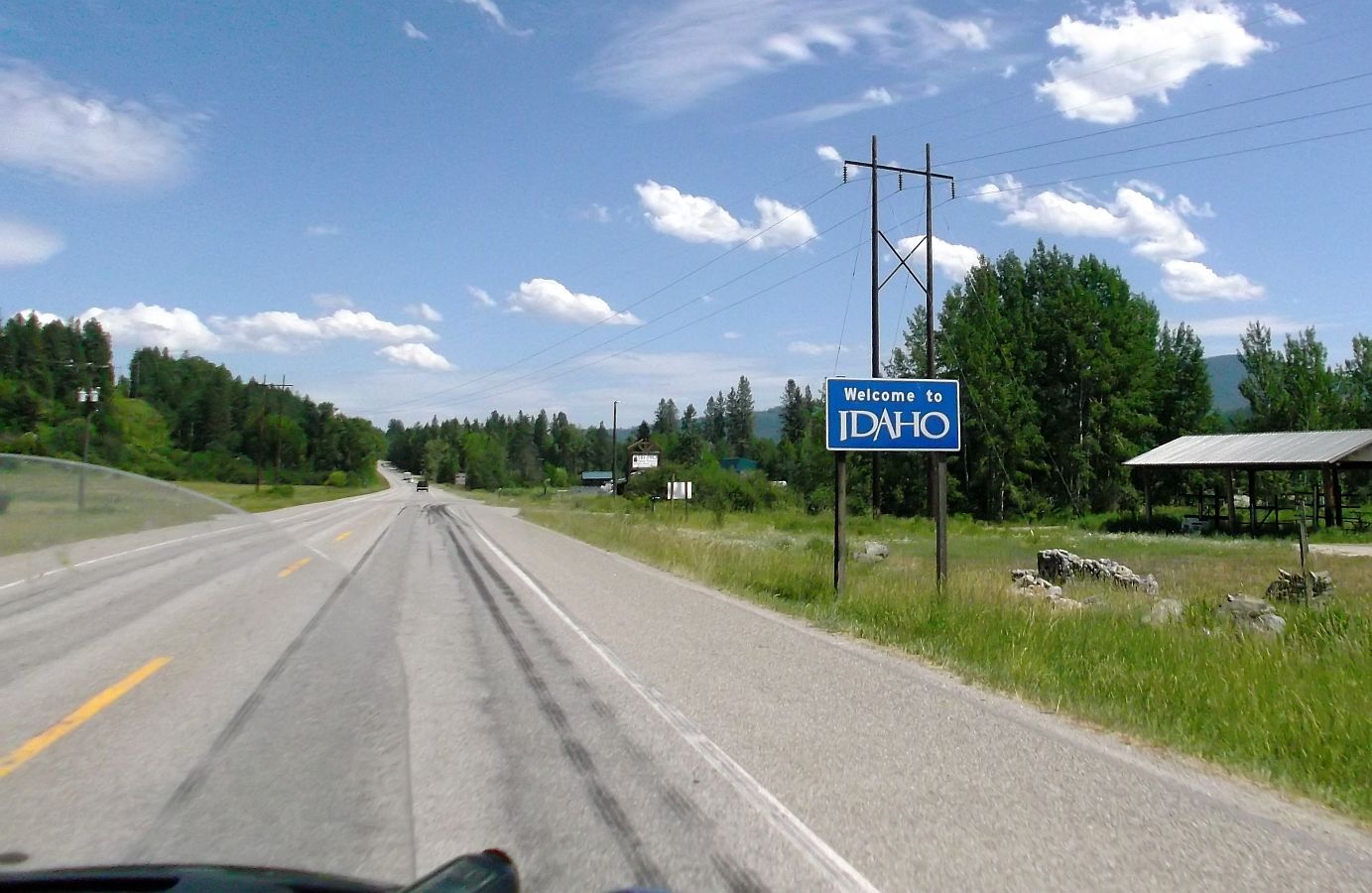 Just a few minute later we stopped at Albeni Falls. They had some picnic tables and we ate some lunch.
Back on the road, we passed thru Kootenai & then followed the shoreline of Lake Pend Oreille for quite a while. It is quite a large lake!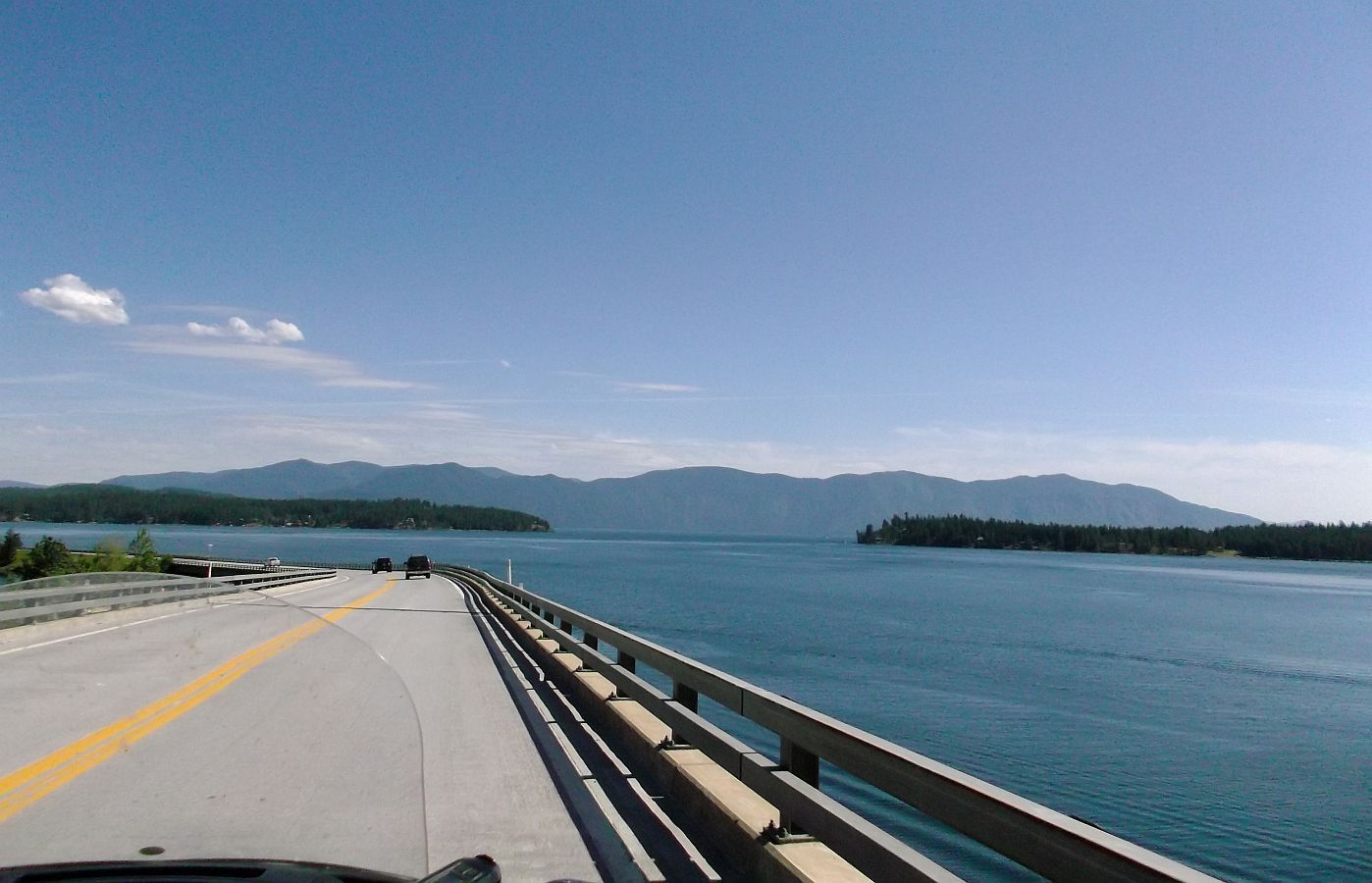 Rolling thru Northern Idaho.
Day 28 will be continued soon.