Day 28 Continued-
Day 28 Continued-
We went up the road a bit and stopped at a scenic lookout...climbed out on some rocks...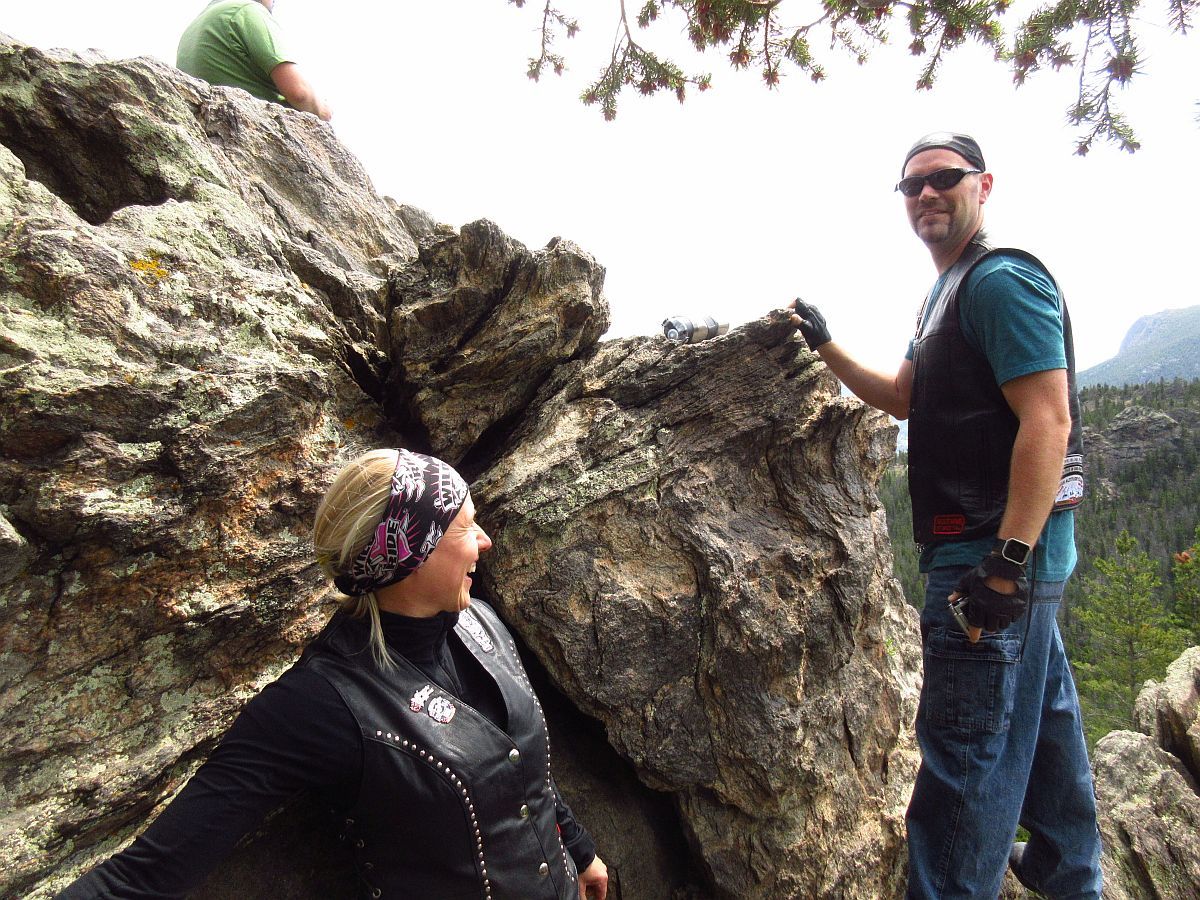 ...and saw just a tiny bit of the vast wilderness that was yet to come.
We started out around 7700 feet elevation, but we have been climbing steadily when we see this sign.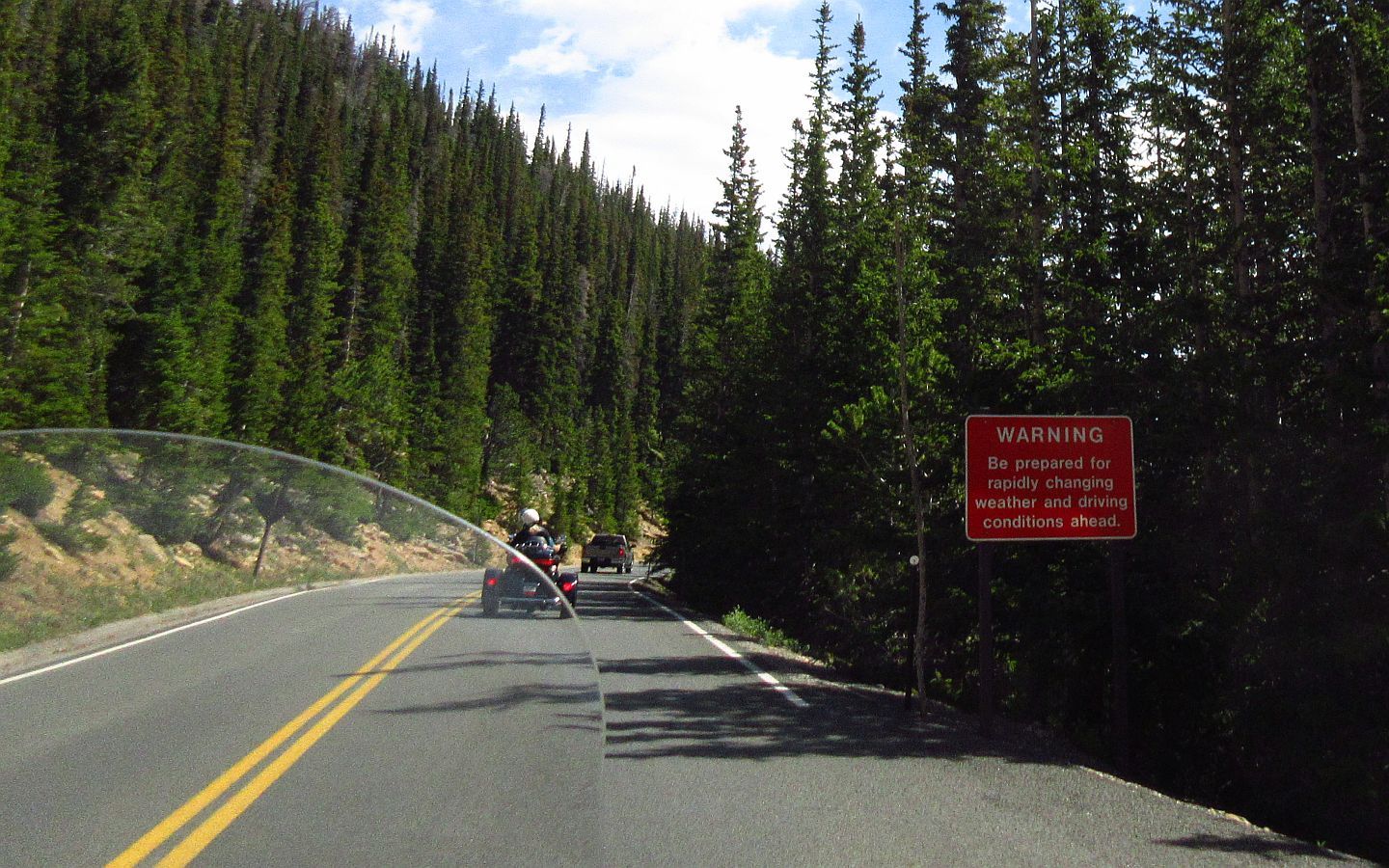 Looking off the edge of the road, we see 4 sections of road we have already traveled.
I don't have a seat belt!
Only reason I can think they put that sign there is that there is very little to keep one from going off the side of the road, and it is a many thousand feet drop to the bottom.
We're climbing pretty steady, and around every corner are magnificent views!
Around this corner an elk, with a large rack, came down the hill, onto the road, and stopped. Karin reaching up to get a photo-
Then another one came down and took his time getting off the road also.
WOW! We are almost above the treeline now.
I don't know how long it is going to take to post up pics from today...this is just the beginning.
More coming soon.