Day 29 Concluded-
Day 29 Concluded-
After coming down off Skyline Drive we rode into Canyon City and stopped for some gas.
It has only been 141 miles since leaving Colorado Springs almost 8 hours ago.
We've ridden up to Pikes Peak at 14100 feet, back down, then over to Cripple Creek and on to Canyon City.
Temps have gone from 80 to 50 and back to 90 this afternoon.
I am super pleased with how well the TG is running and very pleased with the MPG it is getting! Averaged almost 40 mpg over these last 141 miles.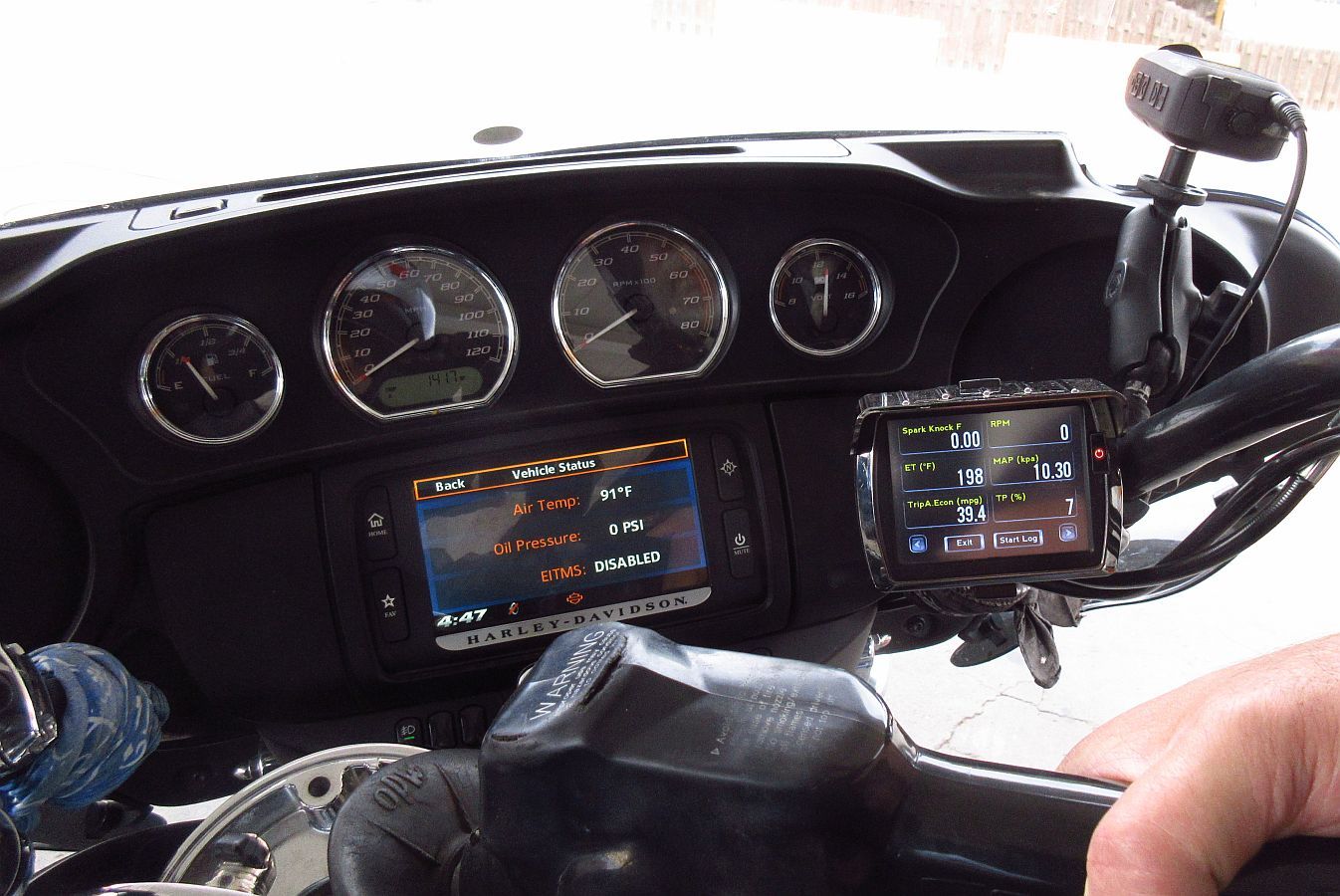 Now we are headed back to Colorado Springs. Not long into the ride back we saw this-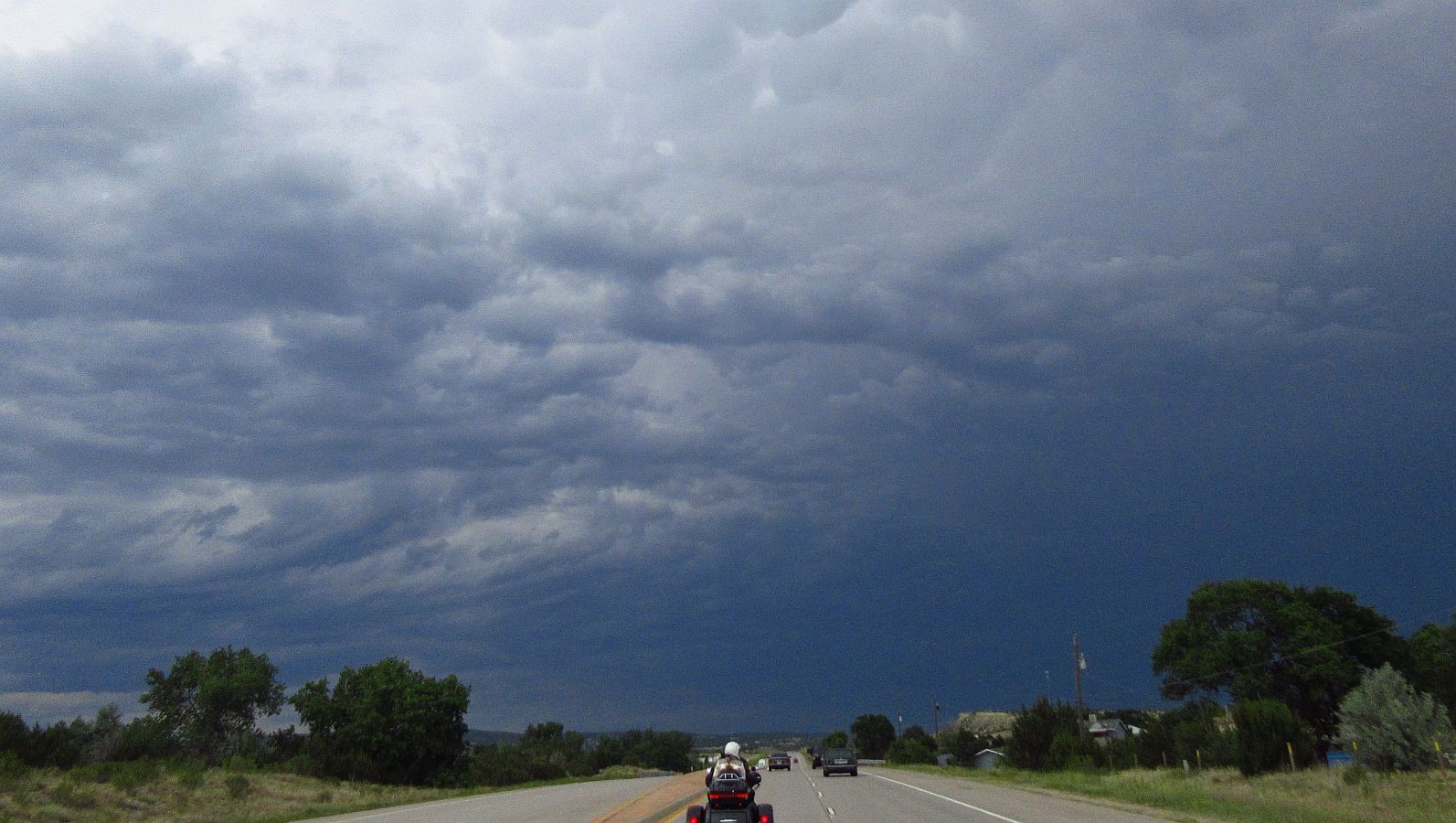 But we decided not to put on the rain suits. It was warm, and still quite a ways off.
Plus, as we twisted and turned on the ride back, it looked like it was staying off to our right. Sort of. lol
With the clouds and the close by storm it was cooling off nicely also. As with everywhere else we have been following Scott & Karin, this was a really fun road!
As we entered the outskirts of Colorado Springs it started raining a bit...
...by this time the temps had dropped into the low 70's also. Scott and Karin had further to go to get to their home than we did to the Super 8. We stopped while they put on their rain suits.
We were just a few miles away from the motel. Looking back at Scott and Karin. Those Stealth LED Driving Lights are very noticeable!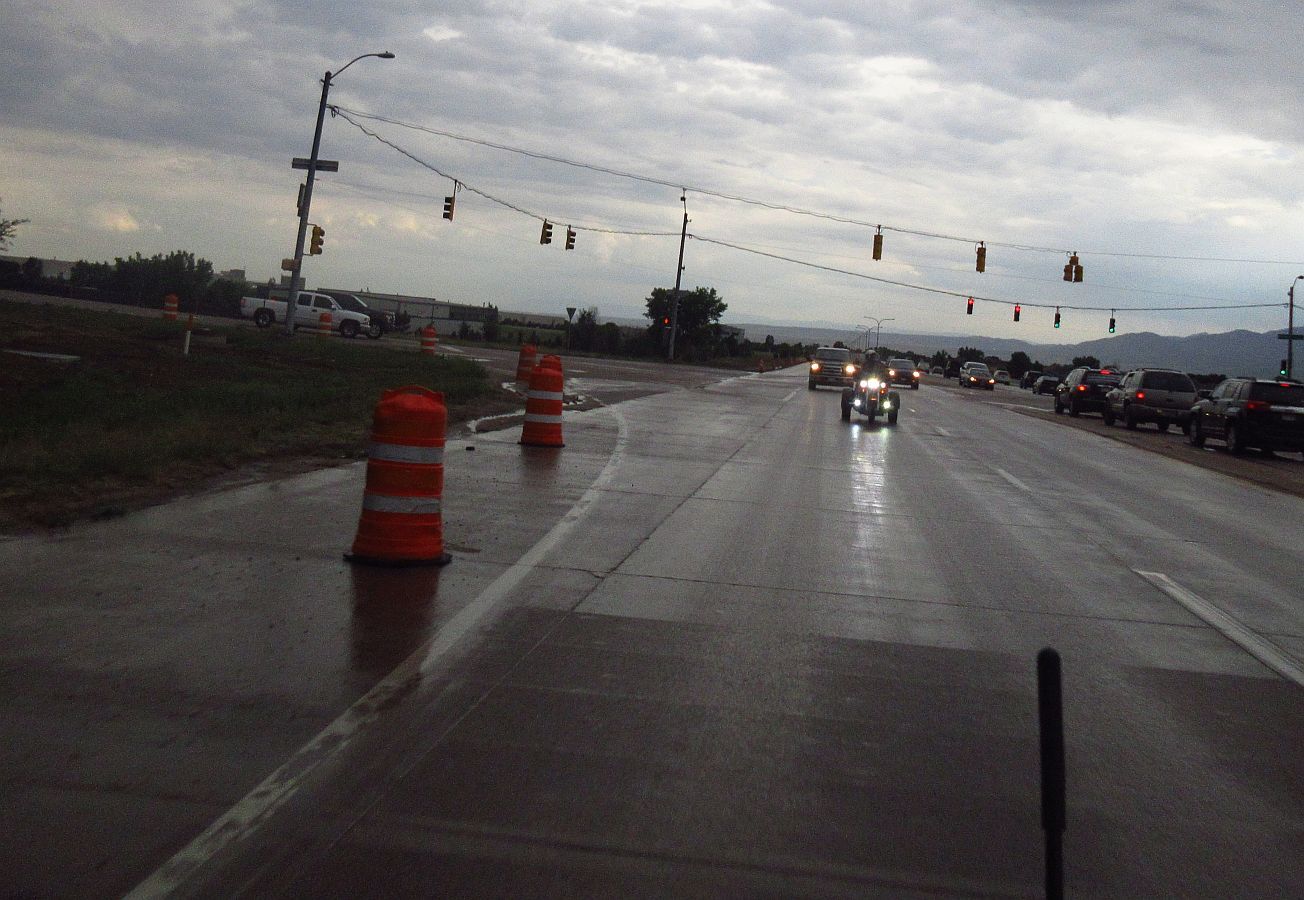 We turned right toward the motel as they kept straight toward their home.
WOW! What a day! Only 200 miles, but what an amazing 9.5 hours & 200 miles!
Yesterday and today was kickstands up at 9 AM, tomorrow is a short riding day, but because of the weather forecast, it is kickstands up at 8 AM!
Day 30 coming soon!