Day 29 Continued-
Day 29 Continued-
One of the many views at the top of Pikes Peak-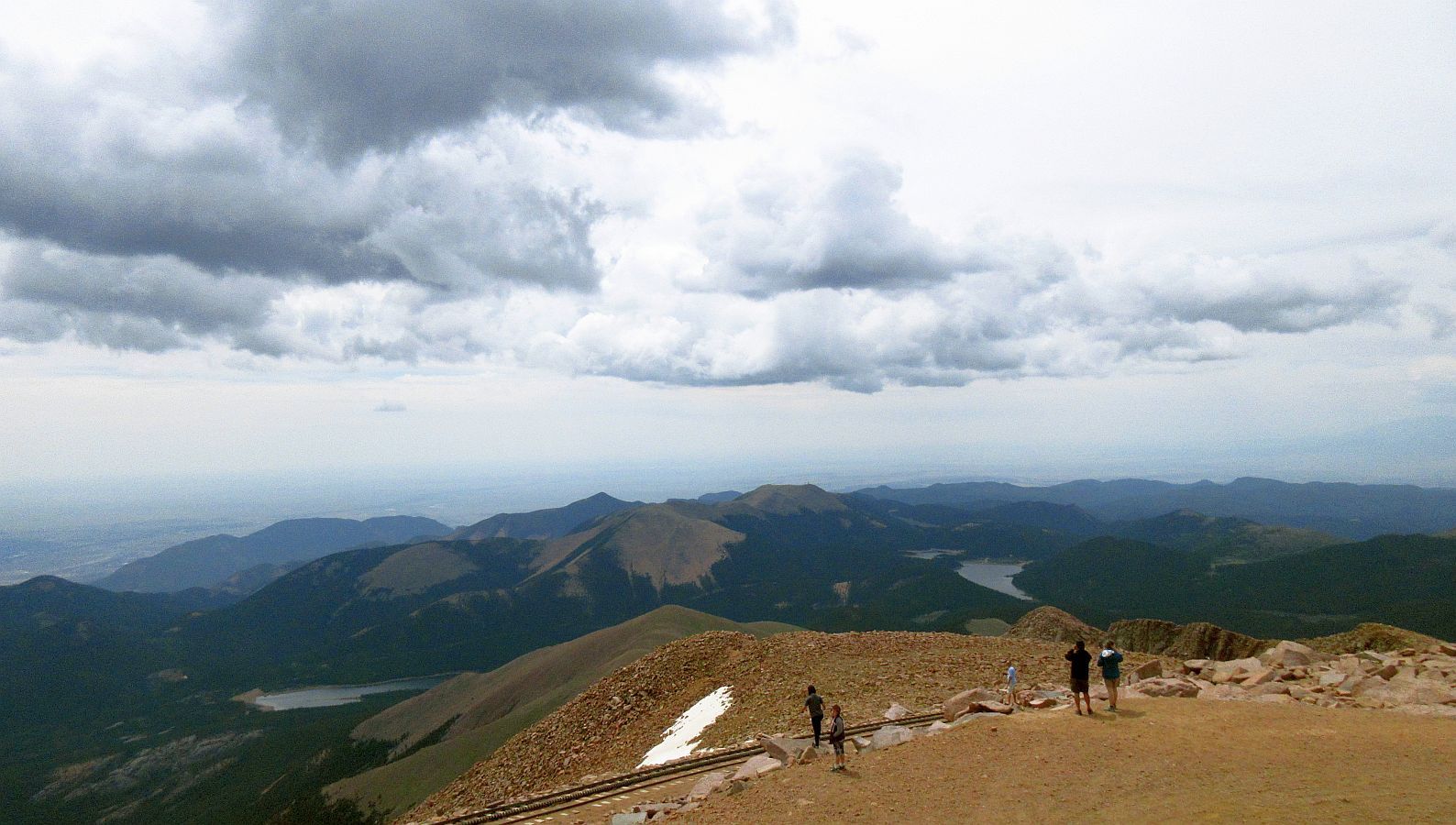 There is a cog train that goes to the summit at Pikes Peak. It's the worlds highest cog railway. You can see it stopped here, just a few feet from the edge.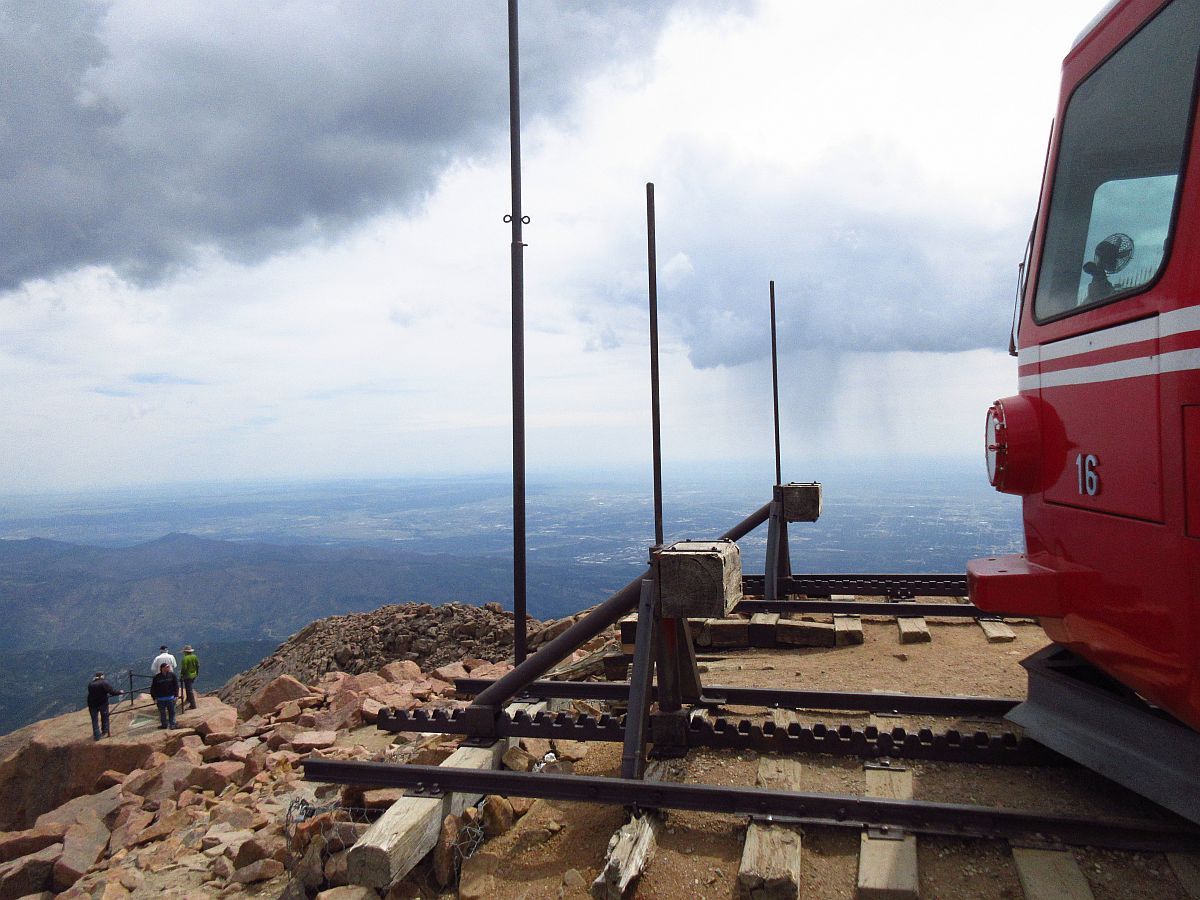 This is as close as Mary will get to the edge...and she's pretty nervous being this close-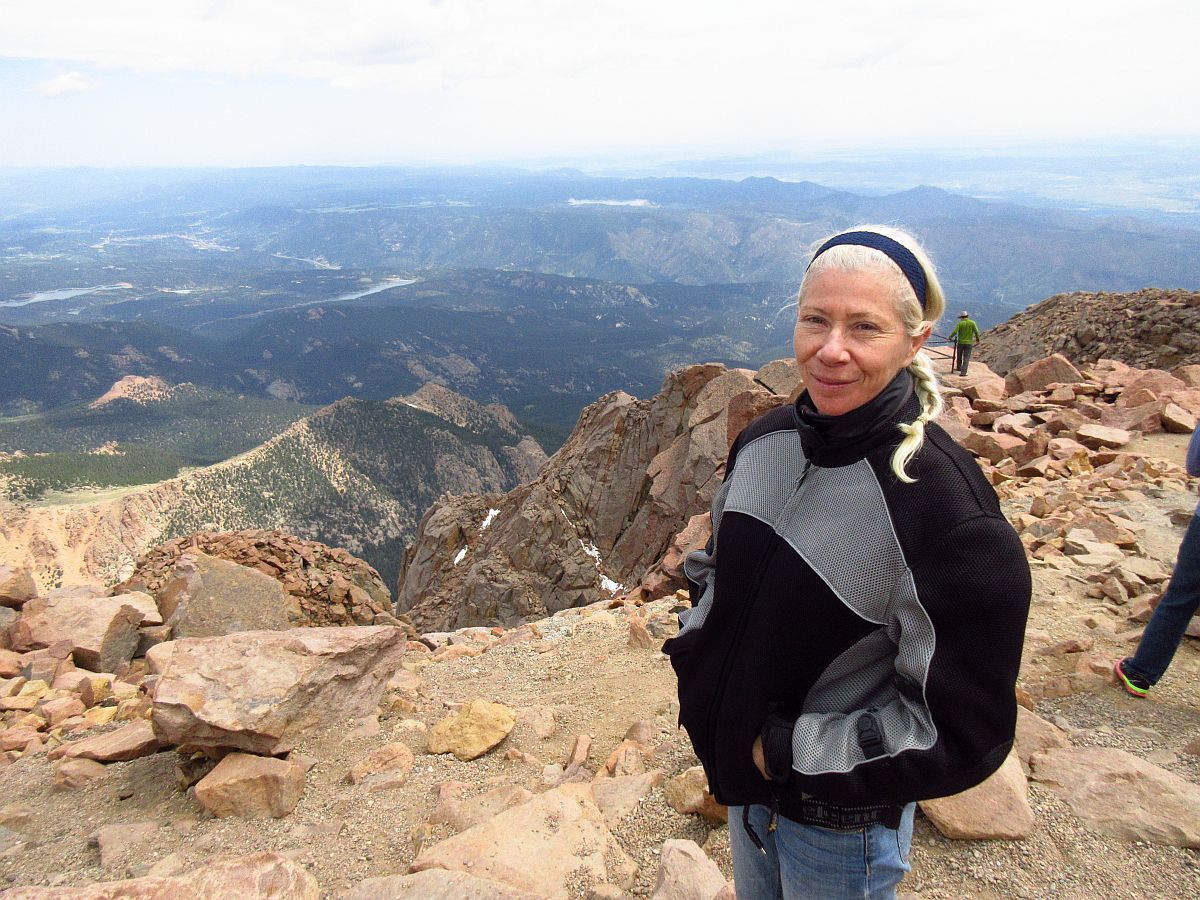 All four of us at the sign-
Scott and I climbed down to this look-out point....
...the climb down was not so bad. Coming back up I stopped a couple of times to try and get some oxygen out of that thin air. lol
We spent 30-40 minutes at the top, enjoying all the views.
We mounted back up...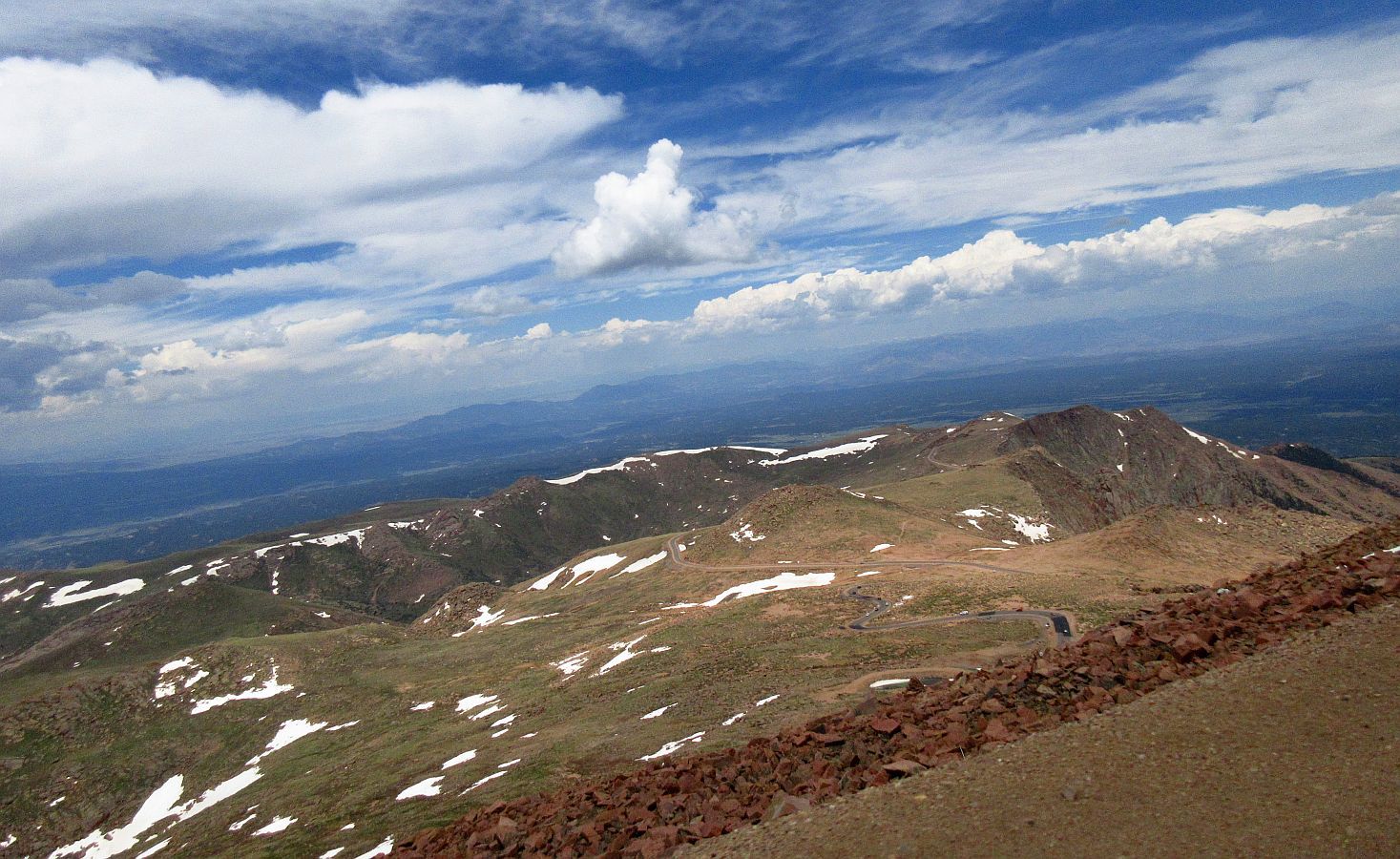 ...and started the ride down. If anything the views were even more stunning.
A look back...
...and ahead. Fantastic views!
More in next post.