Day 29 Continued-
Day 29 Continued-
More of that "edge of the world" feeling...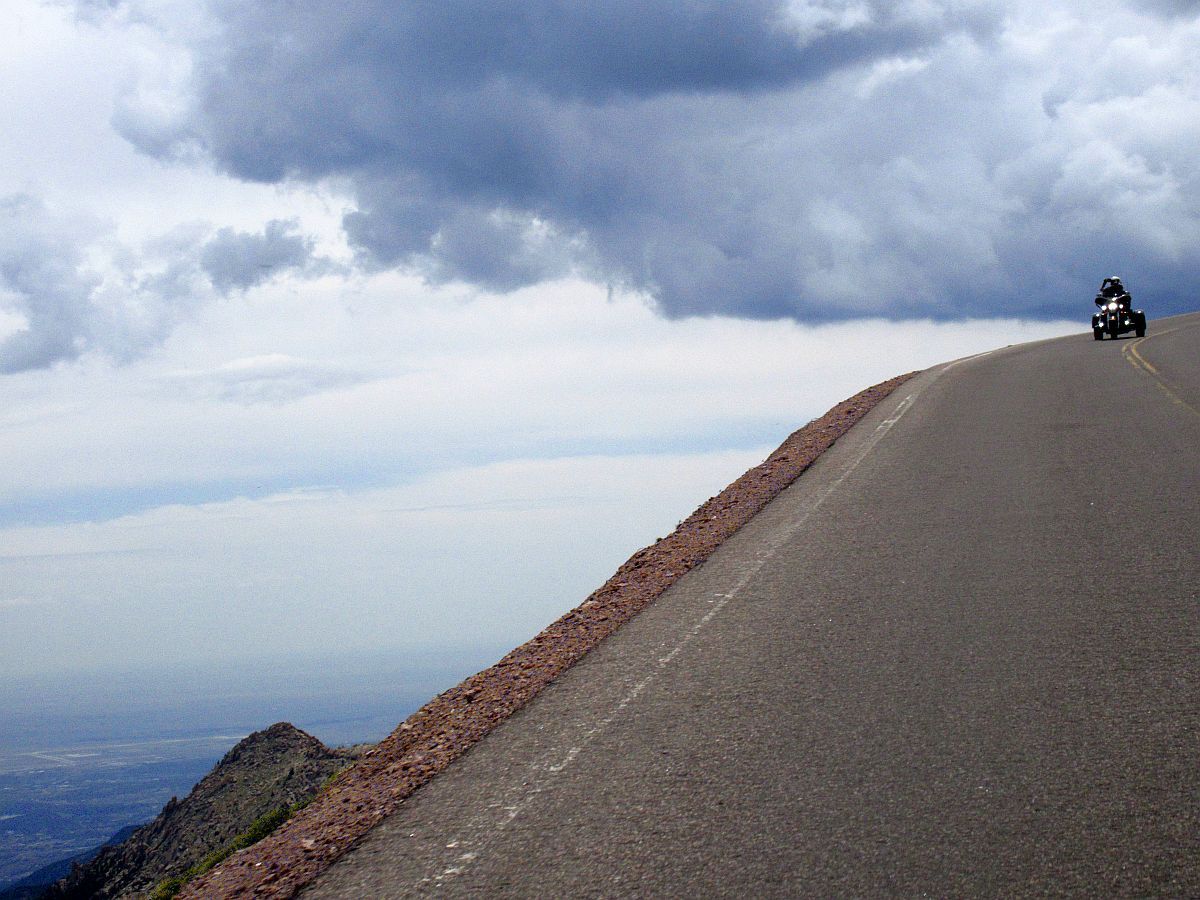 ...and this one is even crazier! This is how I see Scott & Karin in the mirror, and how Mary catches it with the camera over her shoulder.
It's a really weird feeling when I see sky where I normally see road or land in my mirror!
This photo does a pretty good job of capturing how steep, banked and sharp many of these curves are.
This road is like an E-Ticket ride at Disneyland (do they still have those?).
A look back...
...a look ahead...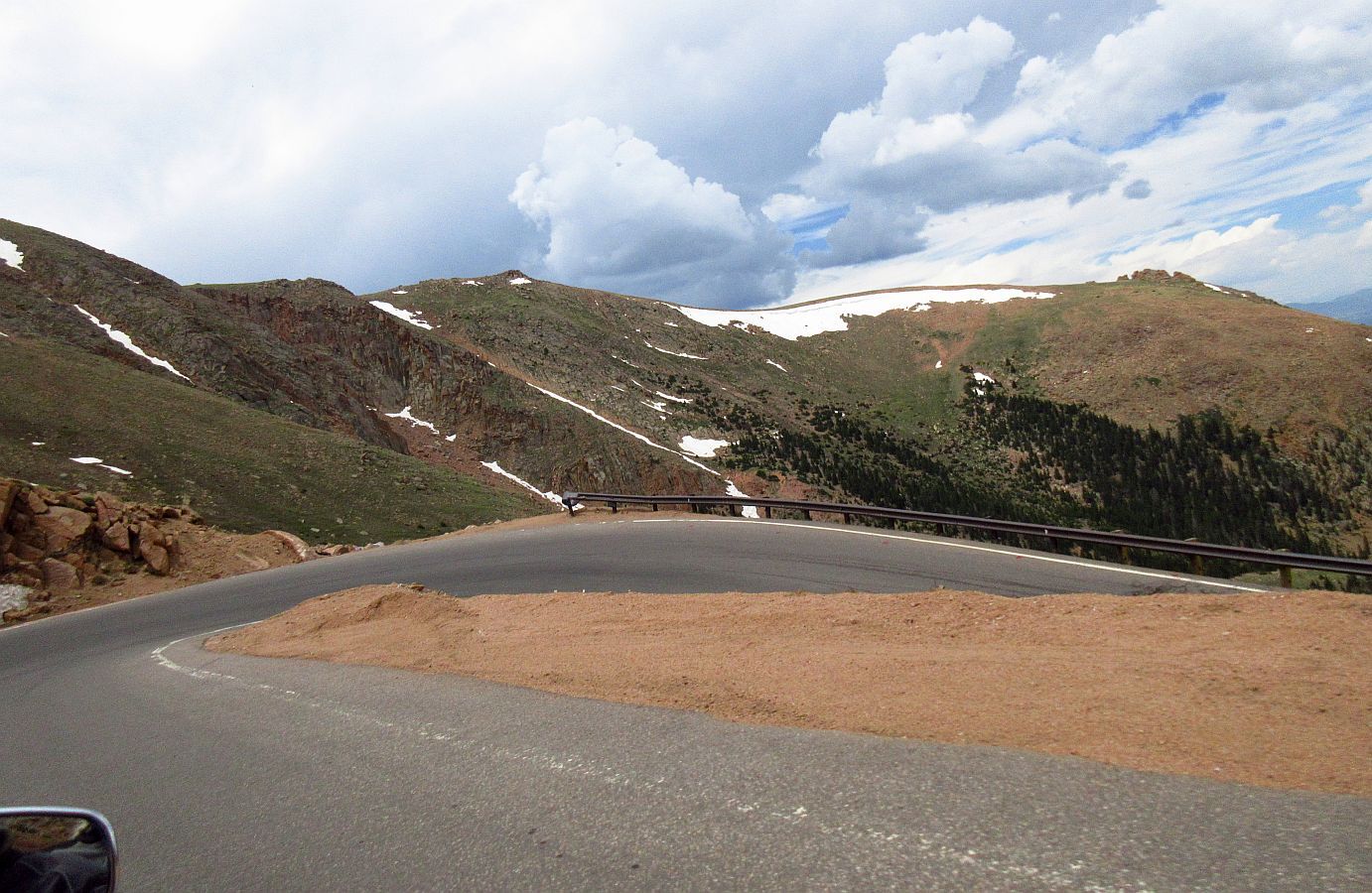 ...a look up at Scott and Karin...
...a look down at the road below. Even though there is a road down there, the drop is almost vertical, and it is quite a ways down.
Coming up to the mandatory brake check...
...he must have heard our engine braking from a ways off, he just waved us both on thru with no check.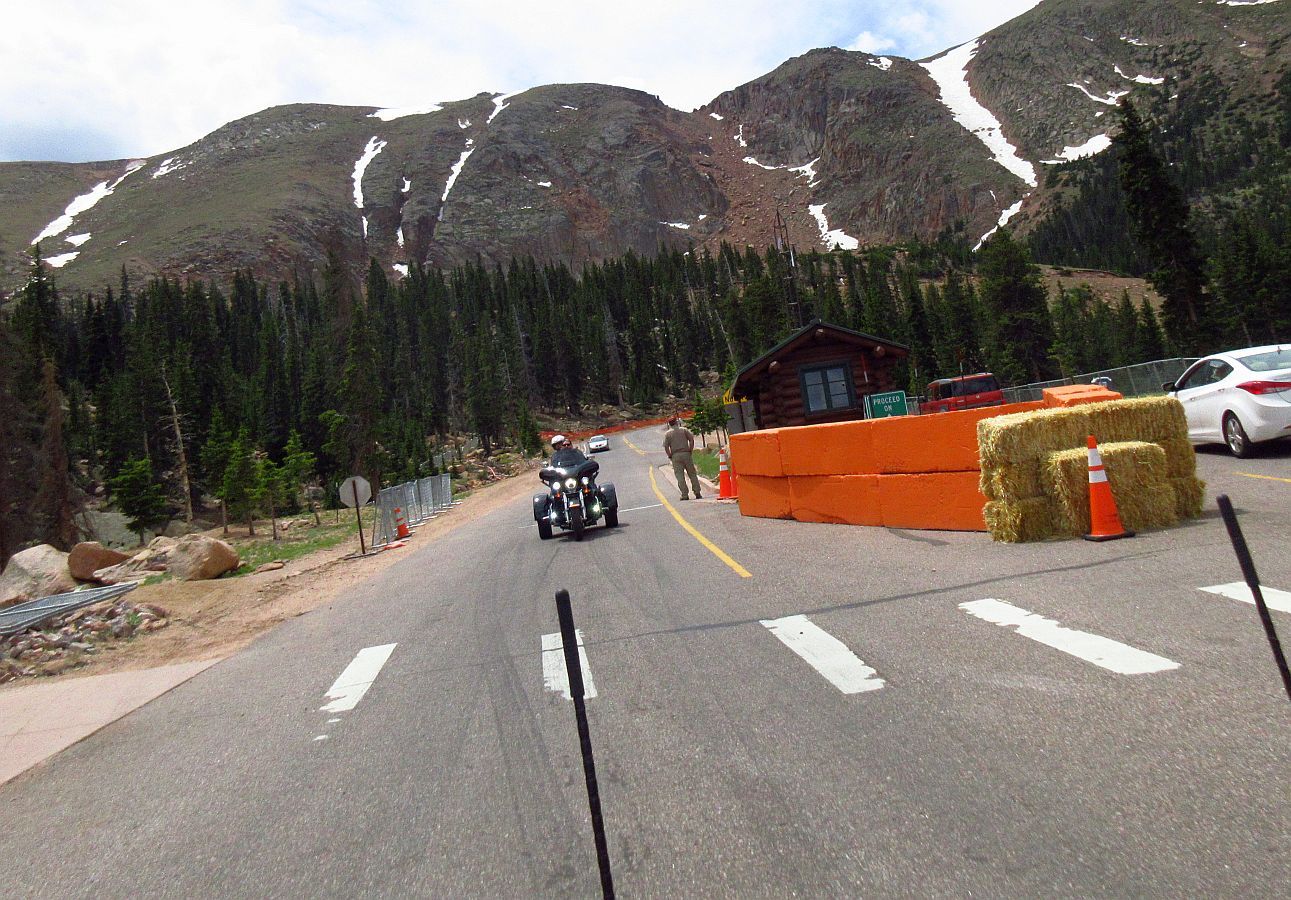 There are a lot more pics from today. We are only halfway down, and after Pikes Peak we went to Cripple Creek for the Donkey Races, then we went on this crazy one lane road along the ridge of a hill (mountain?)...it was over a thousand feet down on both sides of the road!
More coming soon.