Day 29 Continued-
Day 29 Continued-
Continuing the ride down from Pikes Peak, sometimes the road is curvy and feels like a symphony with the rhythm of the road...
...this road, more often, is sharp, banked and steep turns...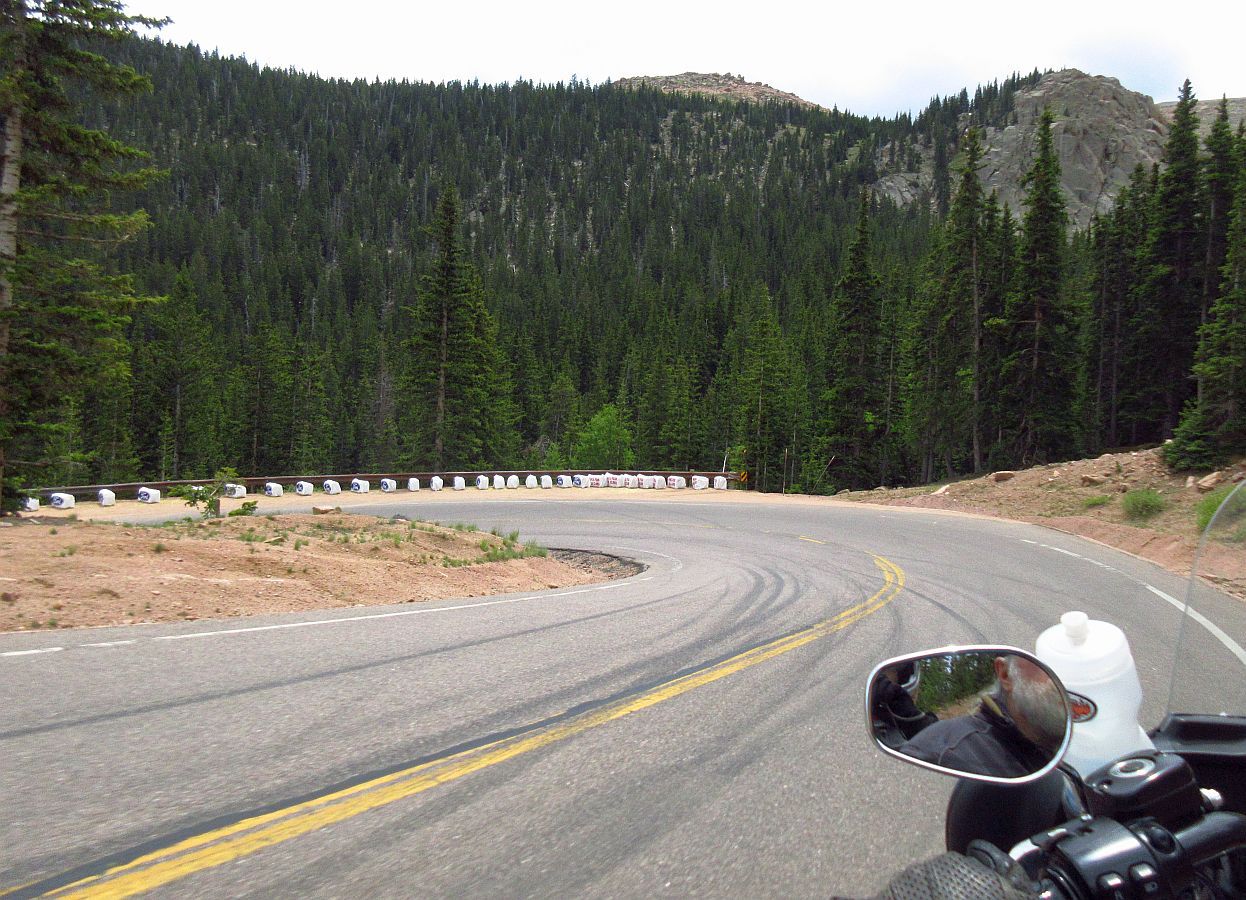 ...which are a ton of fun!
A look behind. We are having a blast riding with Scott and Karin.
We pulled over at the side of the road where there was a waterfall (and then forgot to take a pic of it! lol ) to stop for lunch.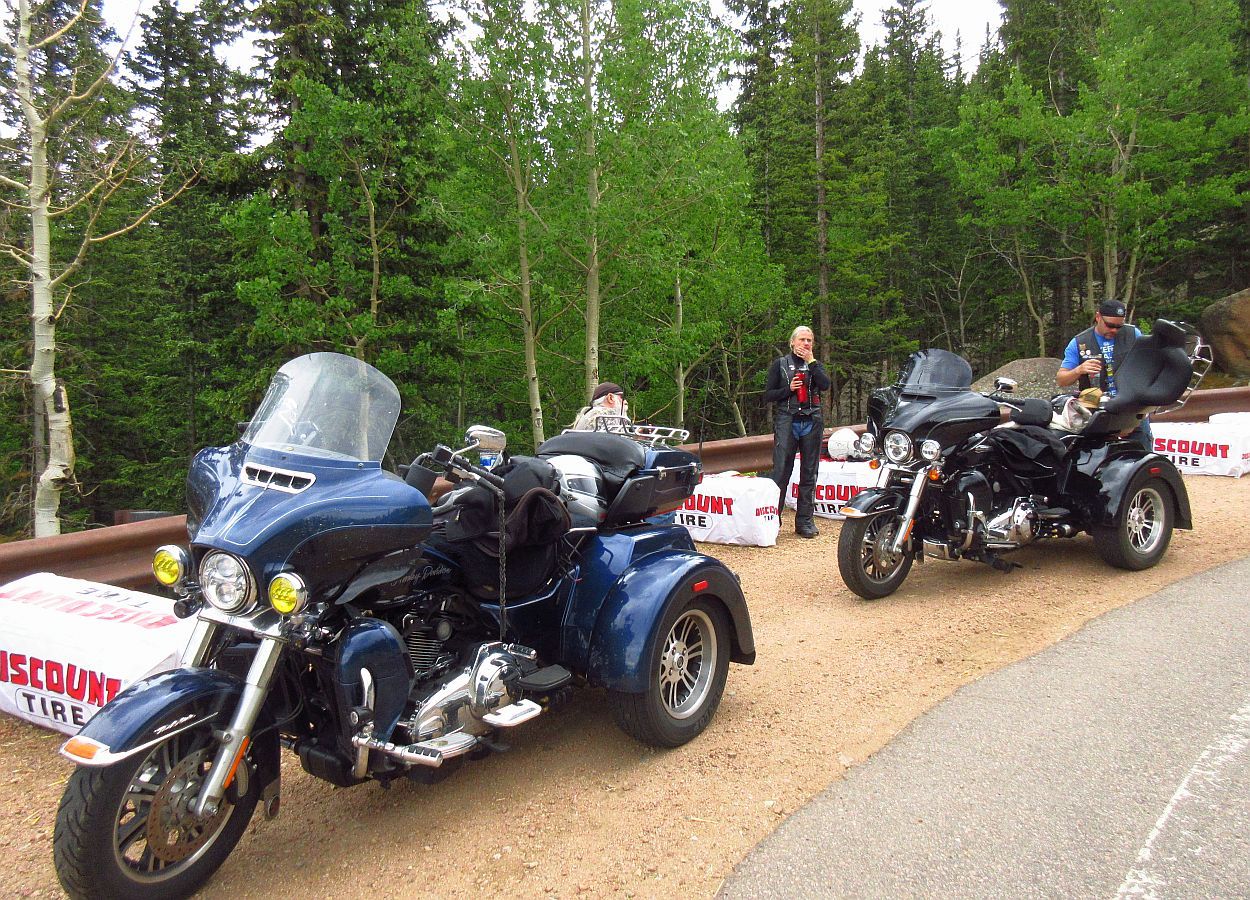 We sat on those covered hay bales and ate lunch, watched the cars and bikes going thru the corner, and had a good time talking.
After eating, walked just a bit into the woods...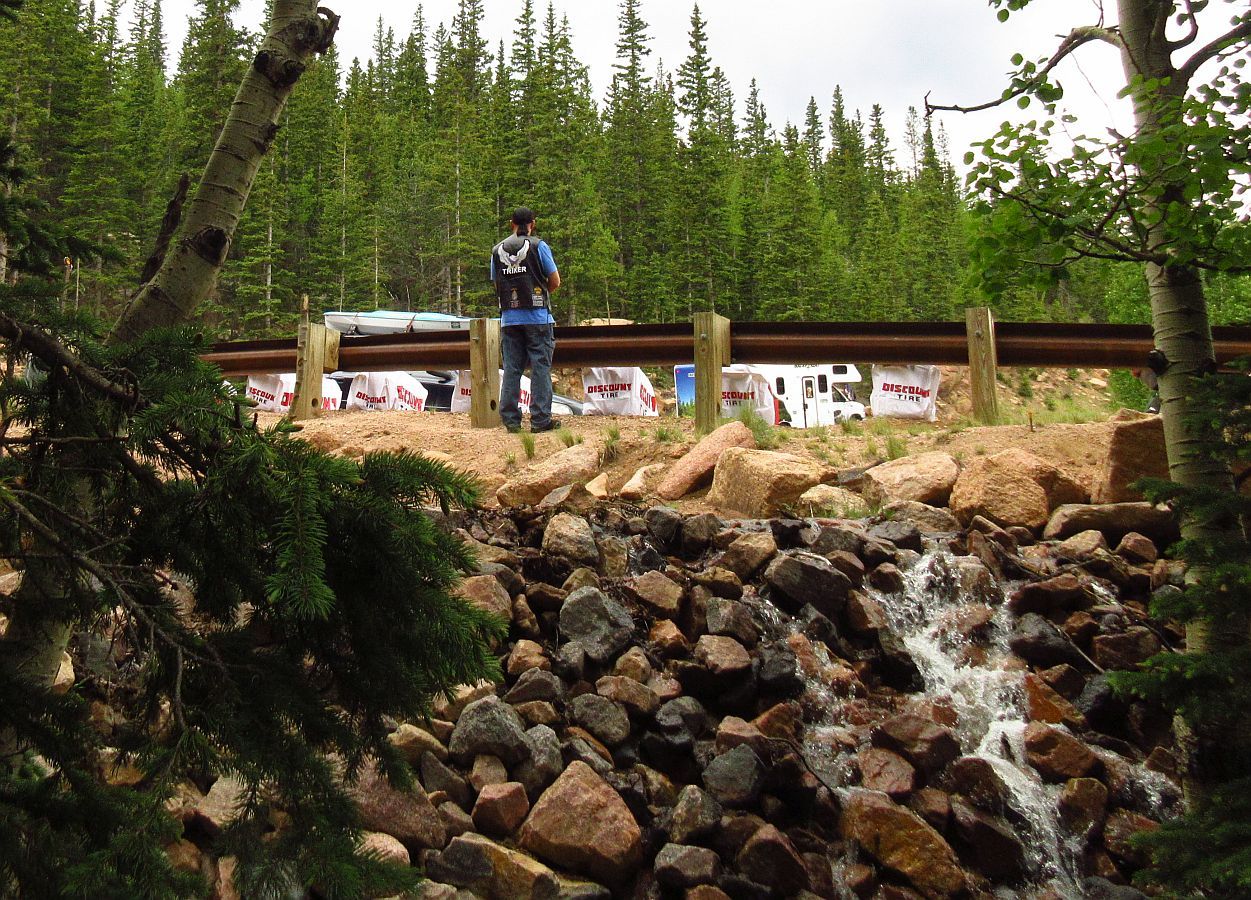 ...near a small stream.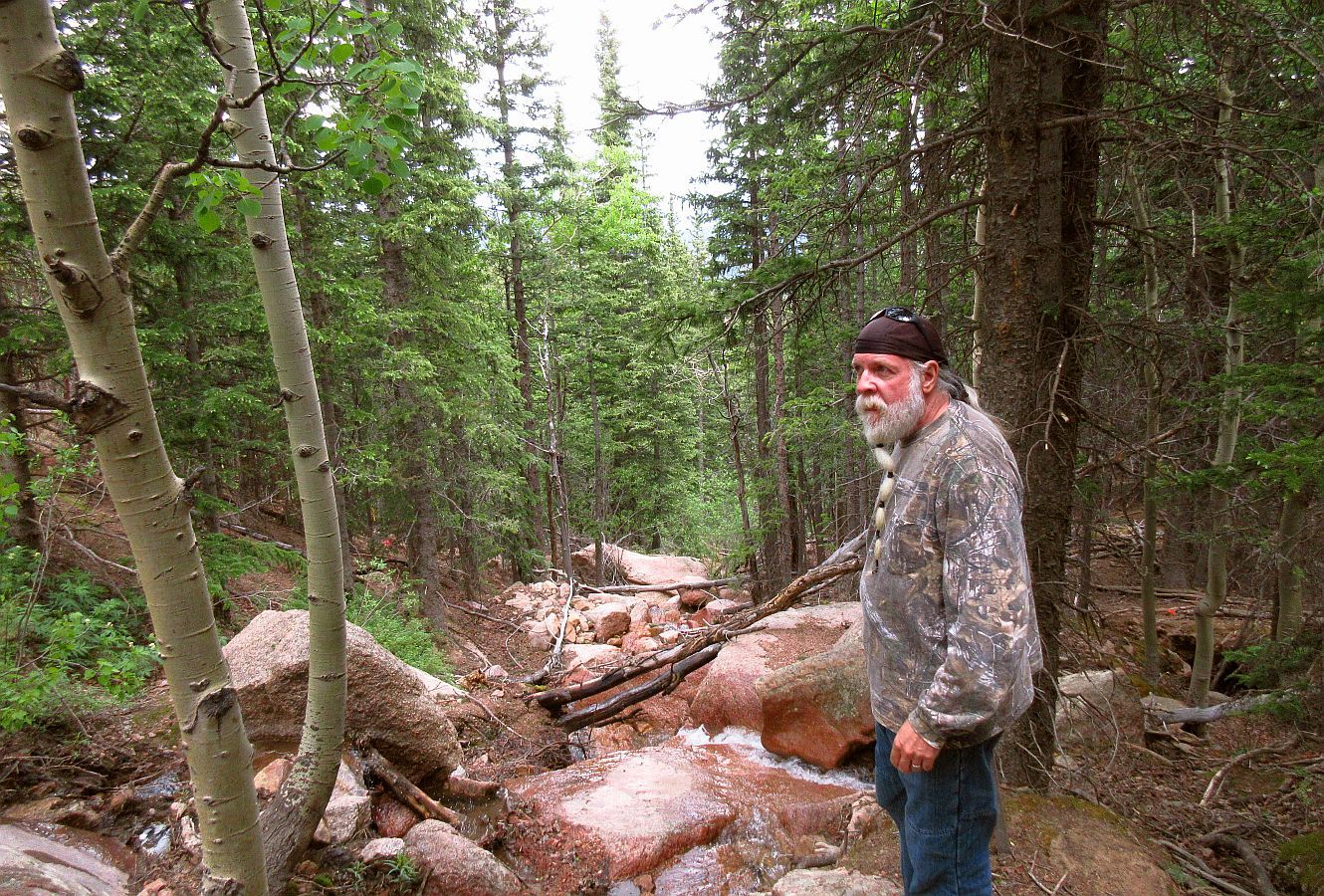 Resumed the ride down the hill, Scott is back leading.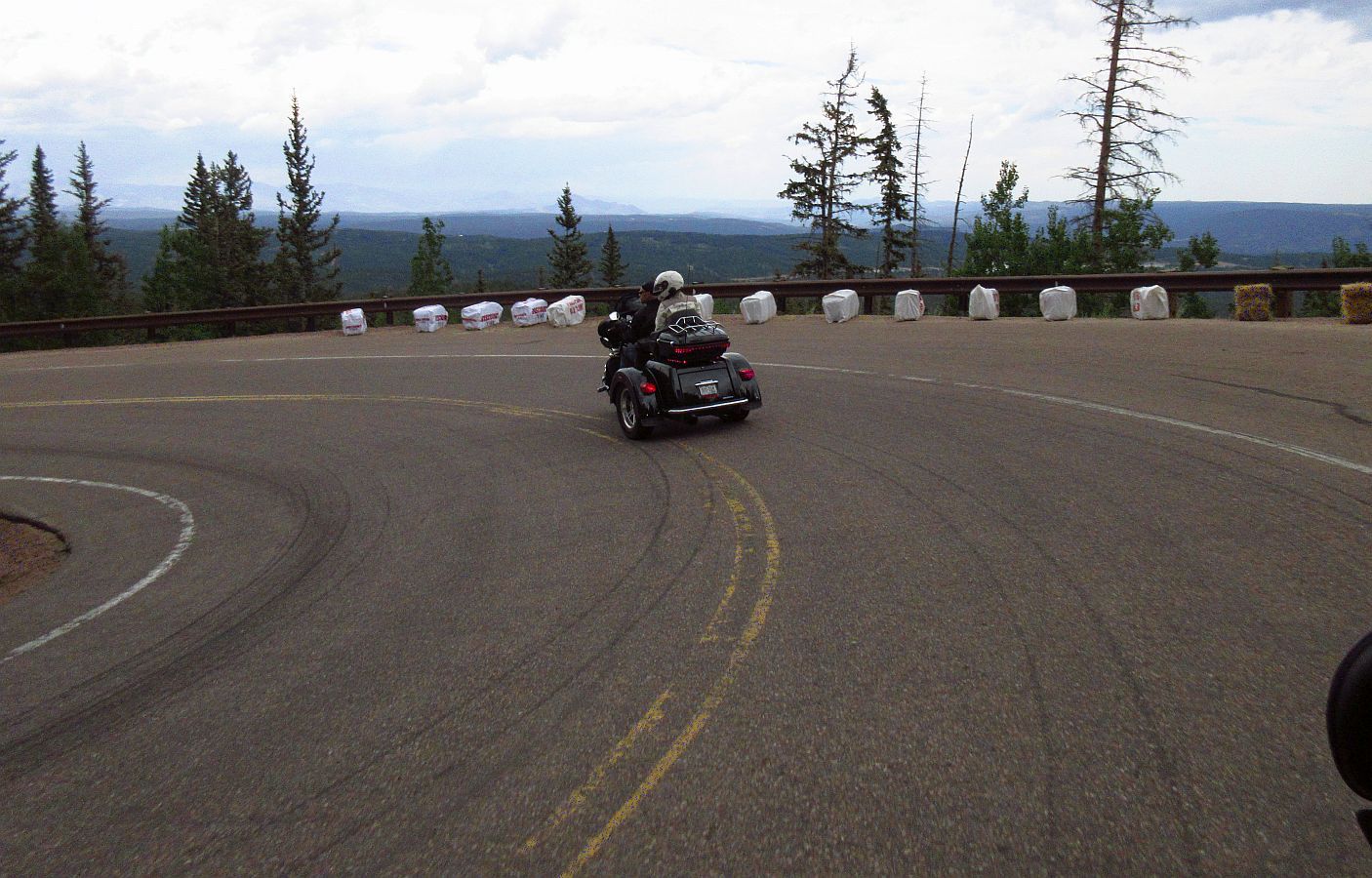 As we got closer to the bottom we started seeing a bit more traffic.
More in next post.