Day 3 continued-
Day 3 continued-
Paul showing us the waterfall. :icon_smile: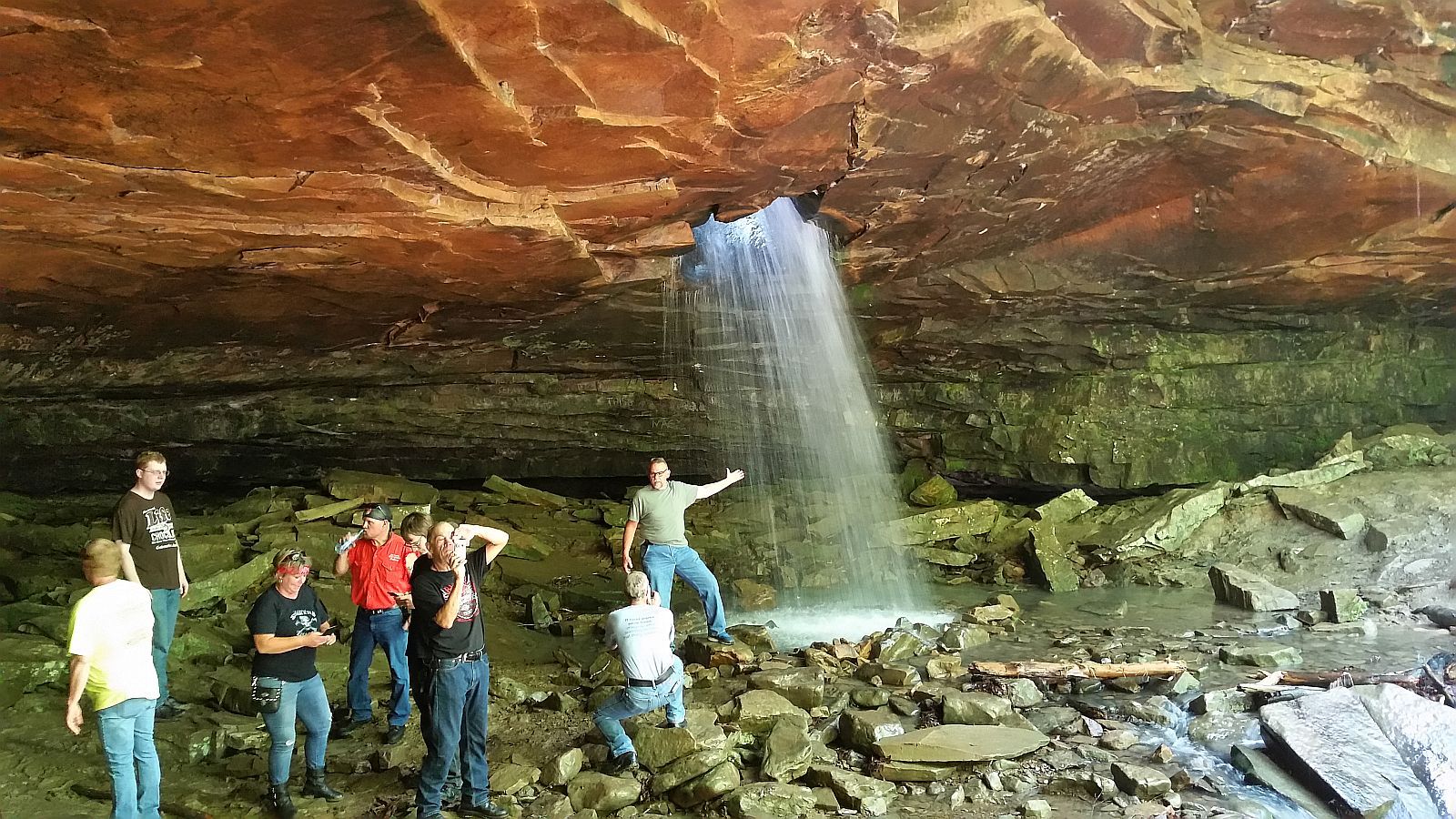 It was pretty warm out, but nice and cool in the cavern.
The way out...
Leaving the cool temps behind for the long trek back uphill...
...I did not know if my foot was going to hold out for the walk back, but it did amazingly well.
Back at the top, ready to twist the throttle to move forward, instead of slogging uphill by foot. lol
Back in the wind!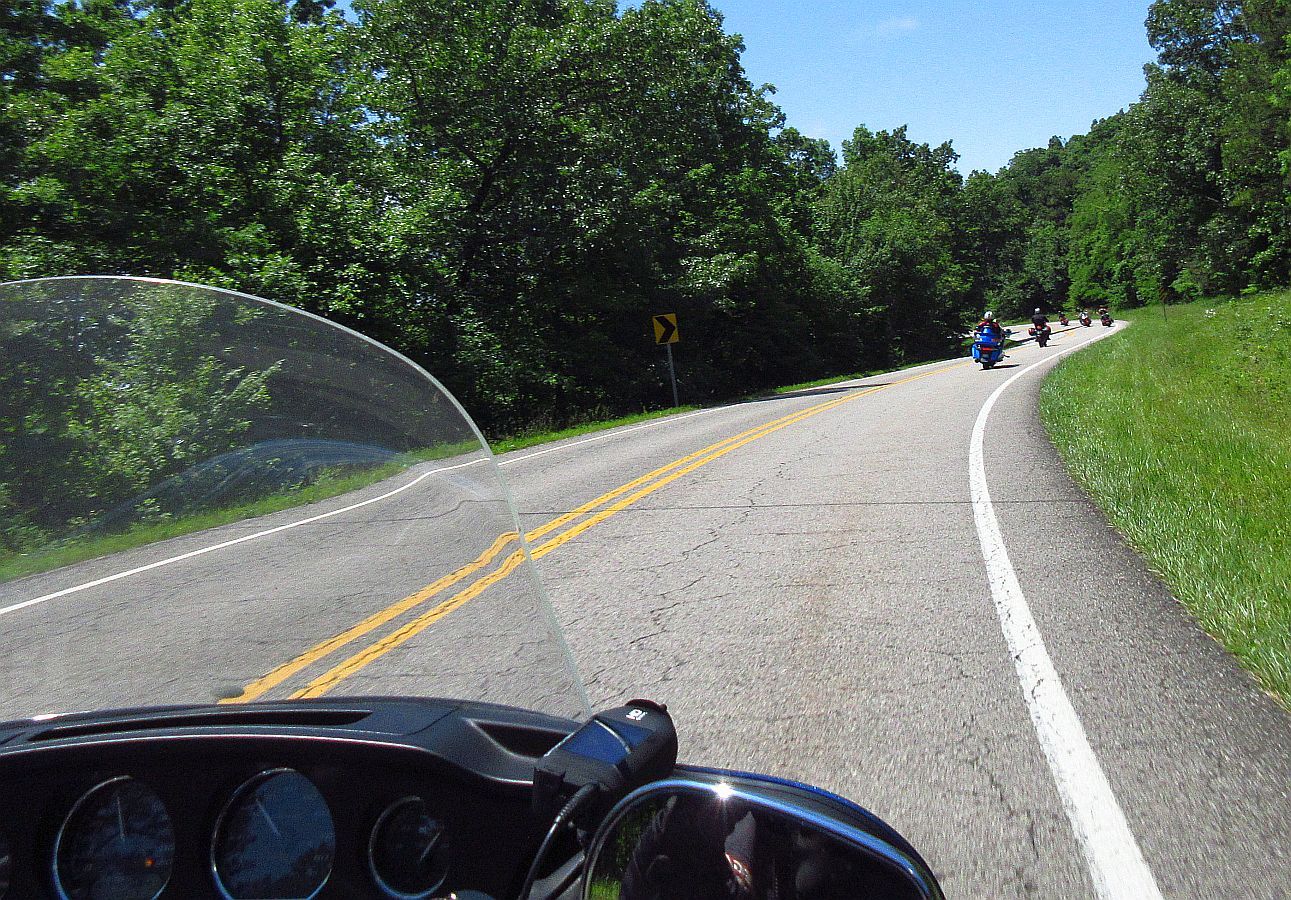 Two 10 MPH twistys in a row!
Larry, thoroughly enjoying the ride!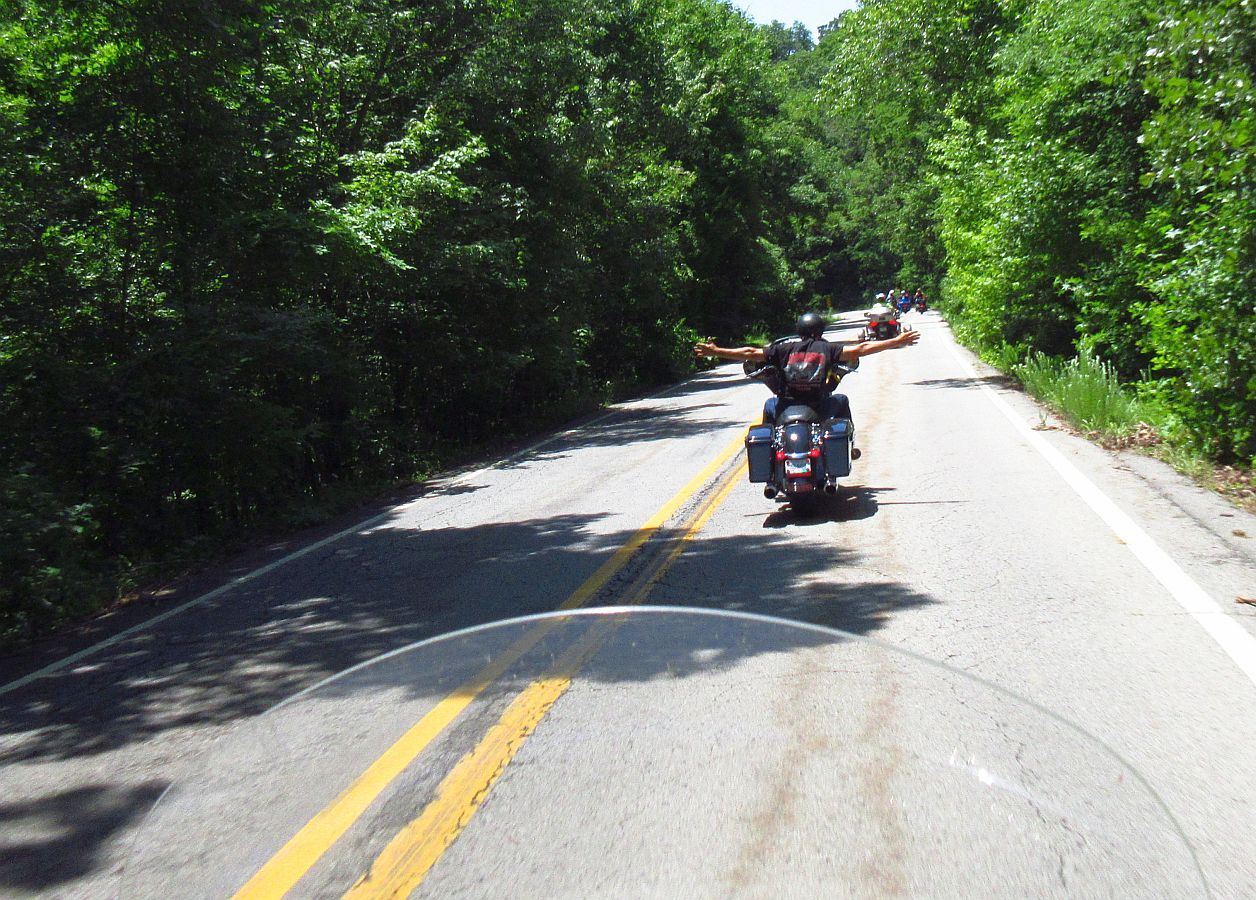 Another couple of "Fun Ahead" signs!
A nice hairpin corner from down low.
13 of us pulling into the Ozark Cafe for a great lunch!
More in next post.