Day 3- Joplin to Jefferson City
Today was the first leg of the Ride...Joplin to Jefferson City.
I don't think the Hotel knew what they were getting into...this is just a few of the bikes that were right at the front entrance.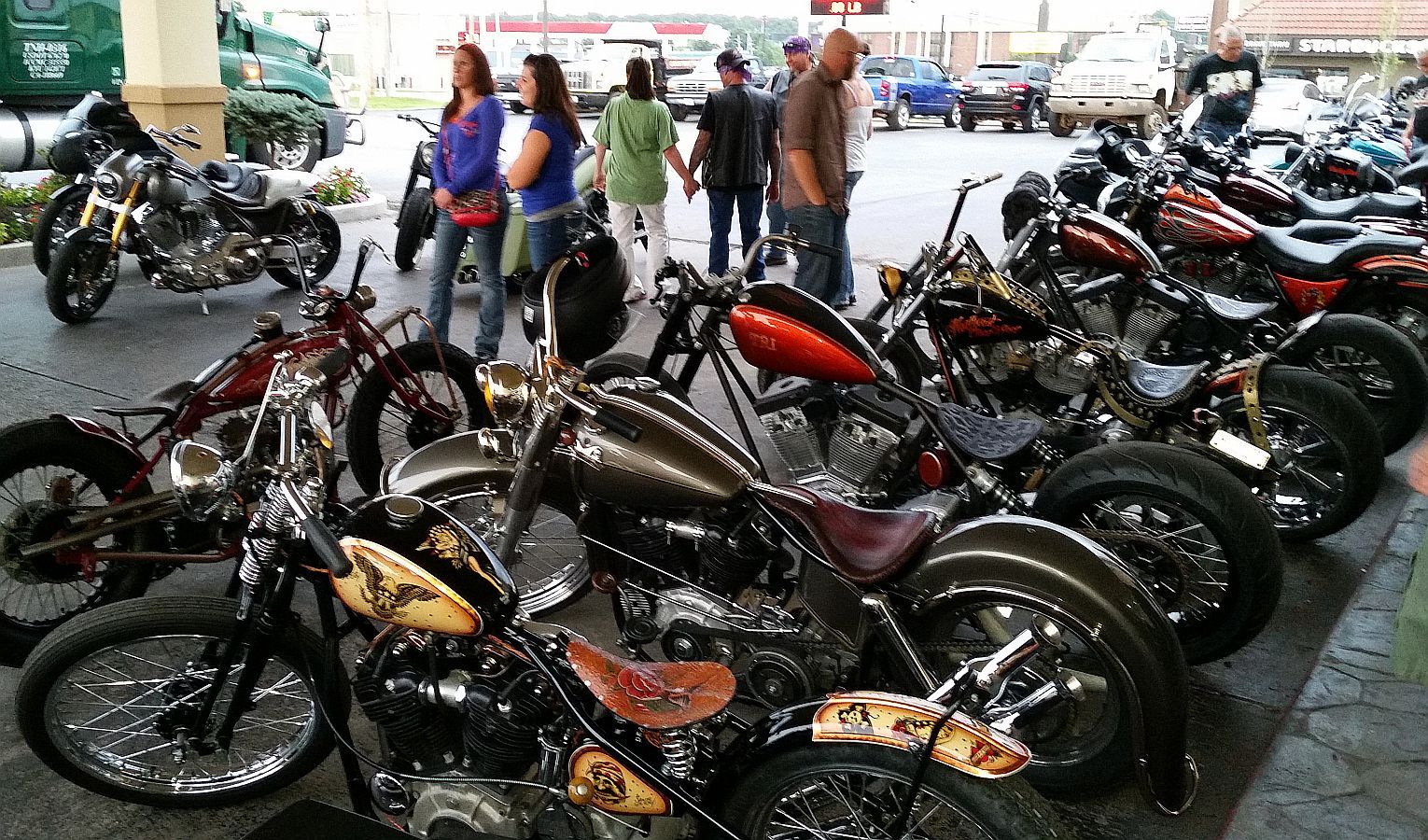 A close up of Patterson's Led Sled Sporty.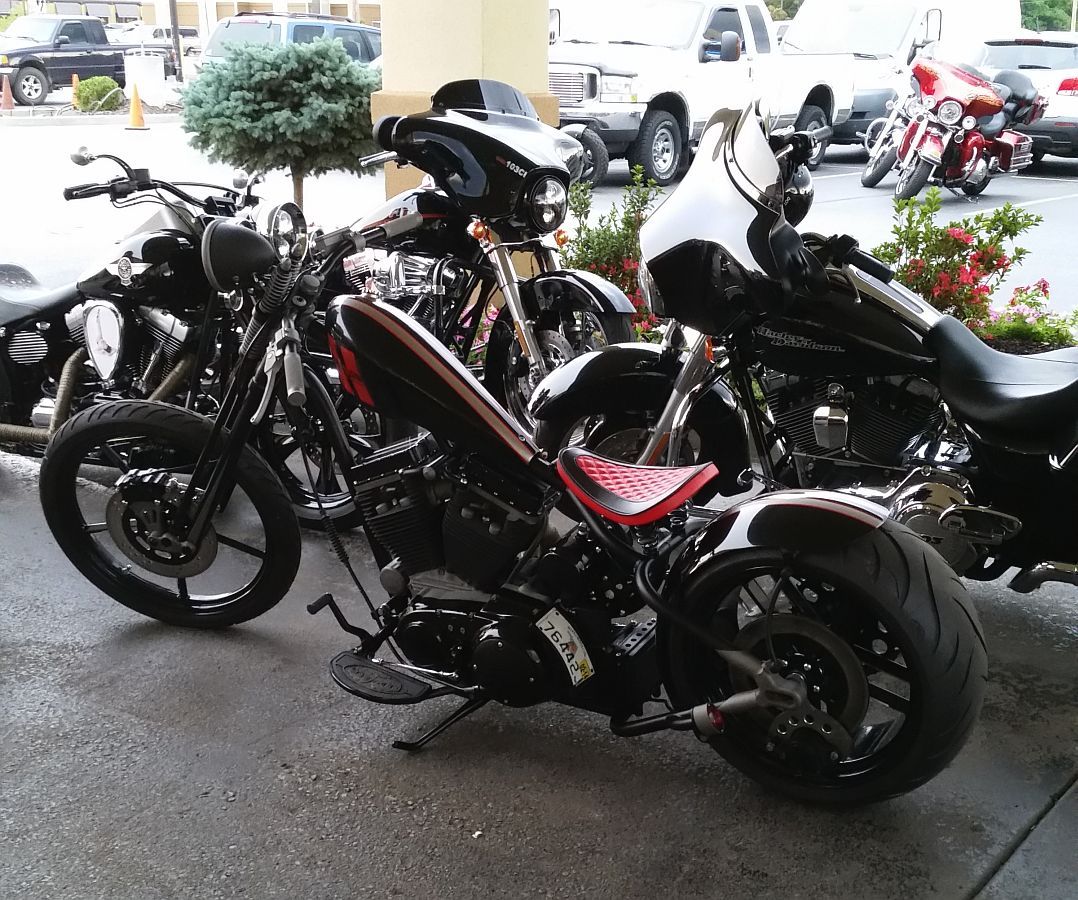 Riders meeting before leaving out. Gonna check tomorrow to see how many are on the ride...it's a lot more than last year...but not near as many as I was expecting.
Yep, a hub-less wheel. Pretty strange looking. lol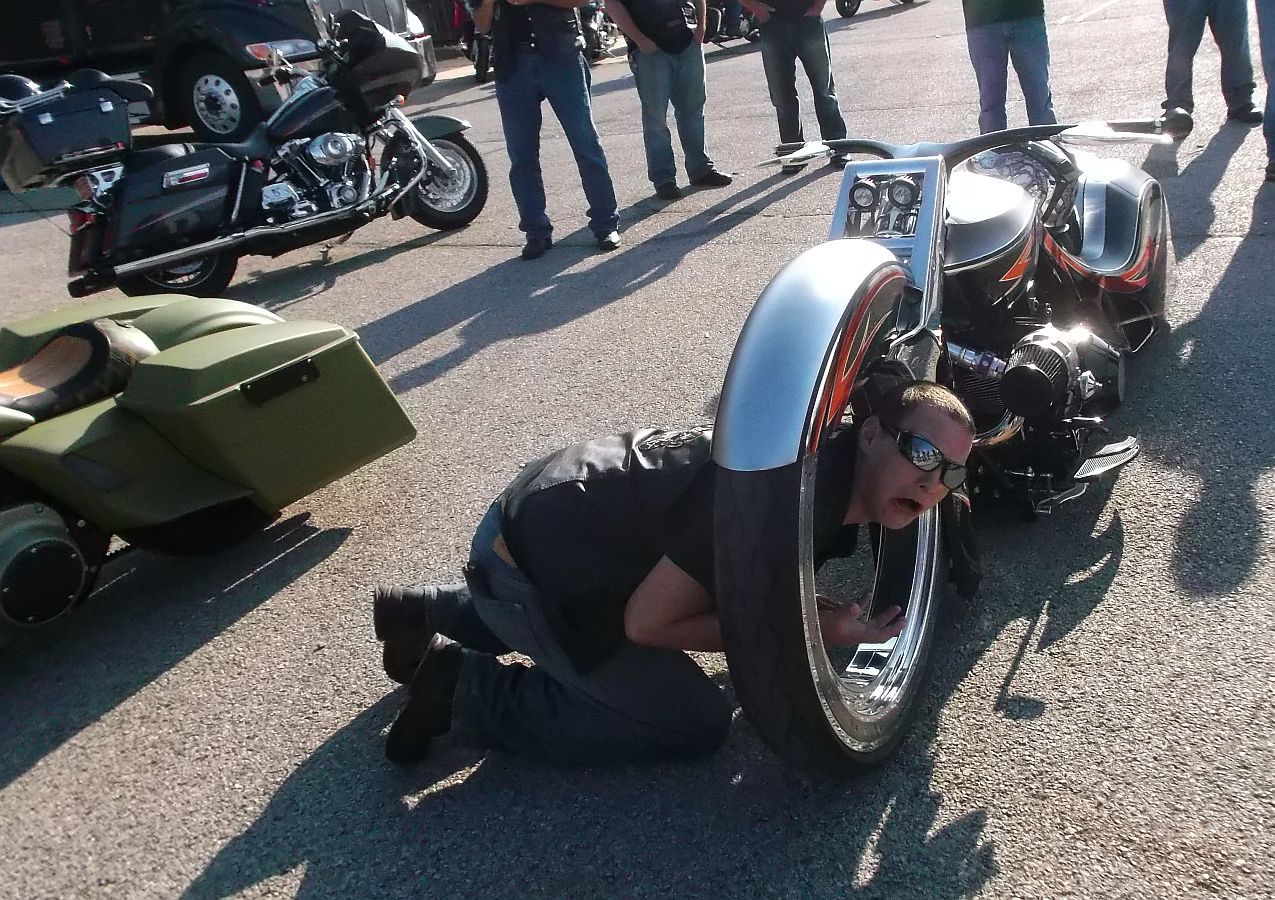 Last year, most everyone rode together in one pack most of the time. Traffic split us up into a bunch of different ones leaving out. Looking back, that's Brian Klock on his unique cafe style "bagger" behind us.
Here's about 100 bikes hanging a U-turn...guy up front turned right instead of left....we all followed.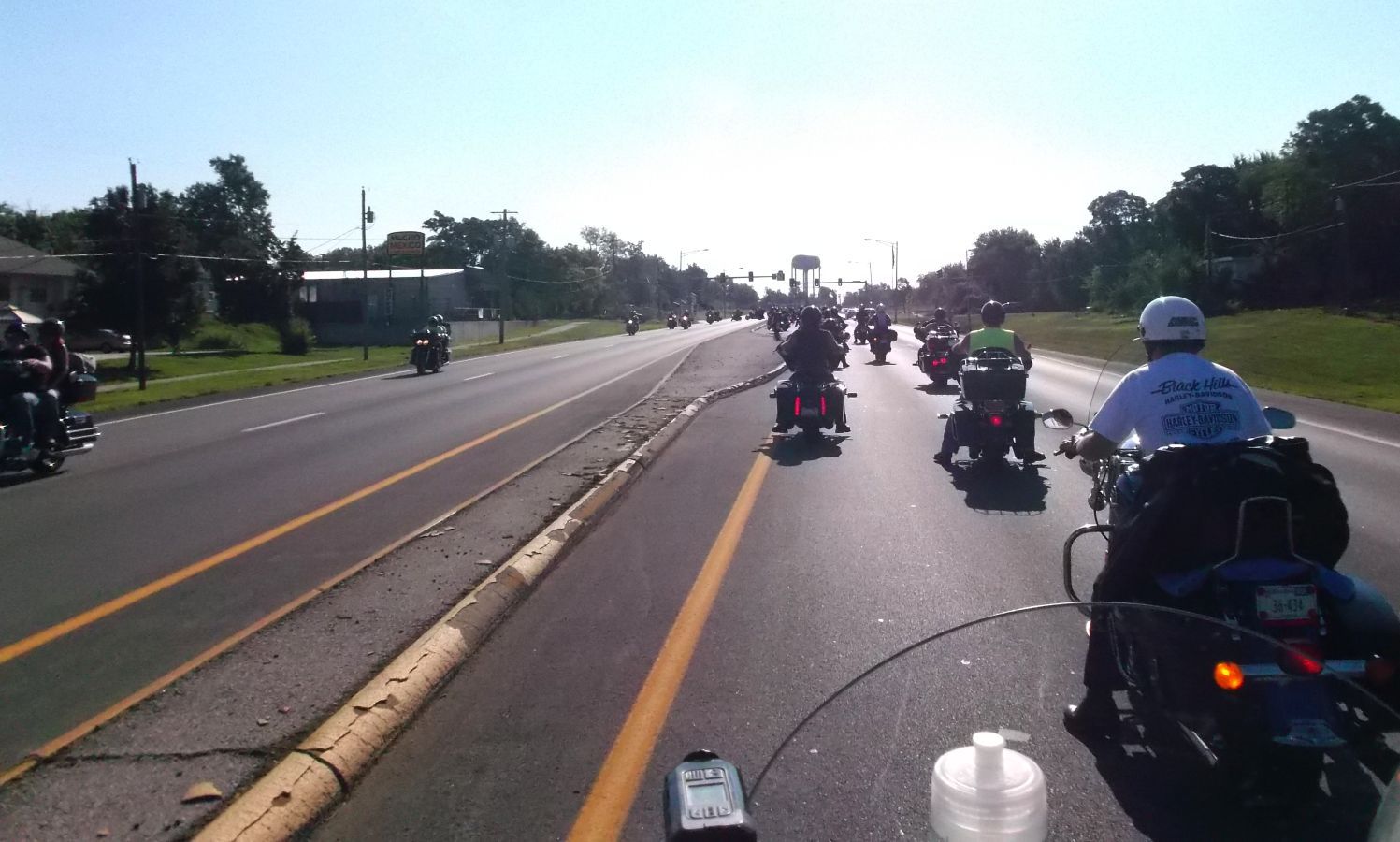 The entire ride up was secondary roads, weather was great...mid 70's and cloudy. It was a short (240 miles) but fun ride. We started near the beginning...stopped and watched all the bikes go by, then a bunch of us played, working our way back to about the middle pack before the first gas stop.
Ahead on the right is Pat on the Led Sled Sporty.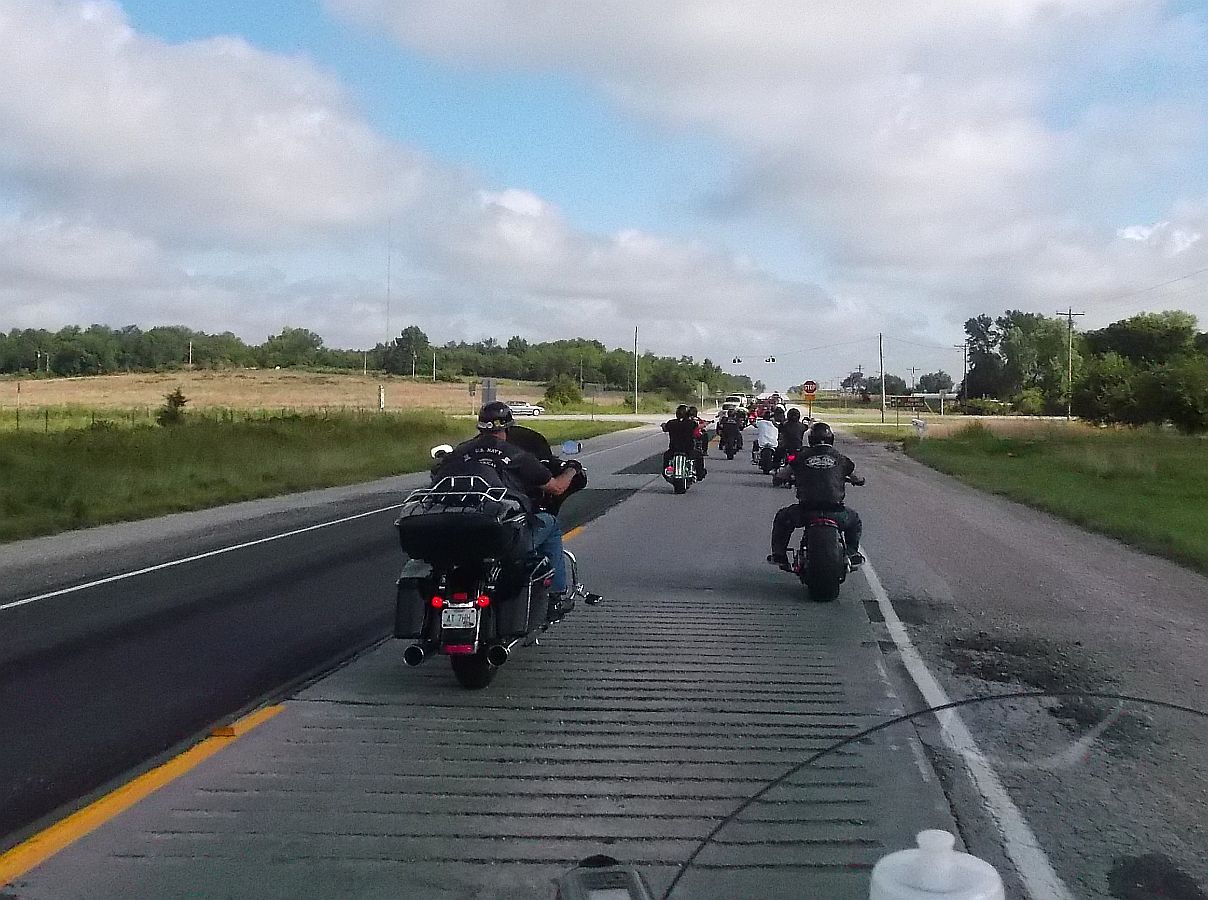 This is the only gas stop we made. By this time there were smaller groups of 30-40 bikes riding together.
We got to the hotel, checked in, unloaded the bike, then went downtown to the "rally" and some of the bikes were still just getting there 1 & 2 hours later.
Place was packed. Good band, and lots to see!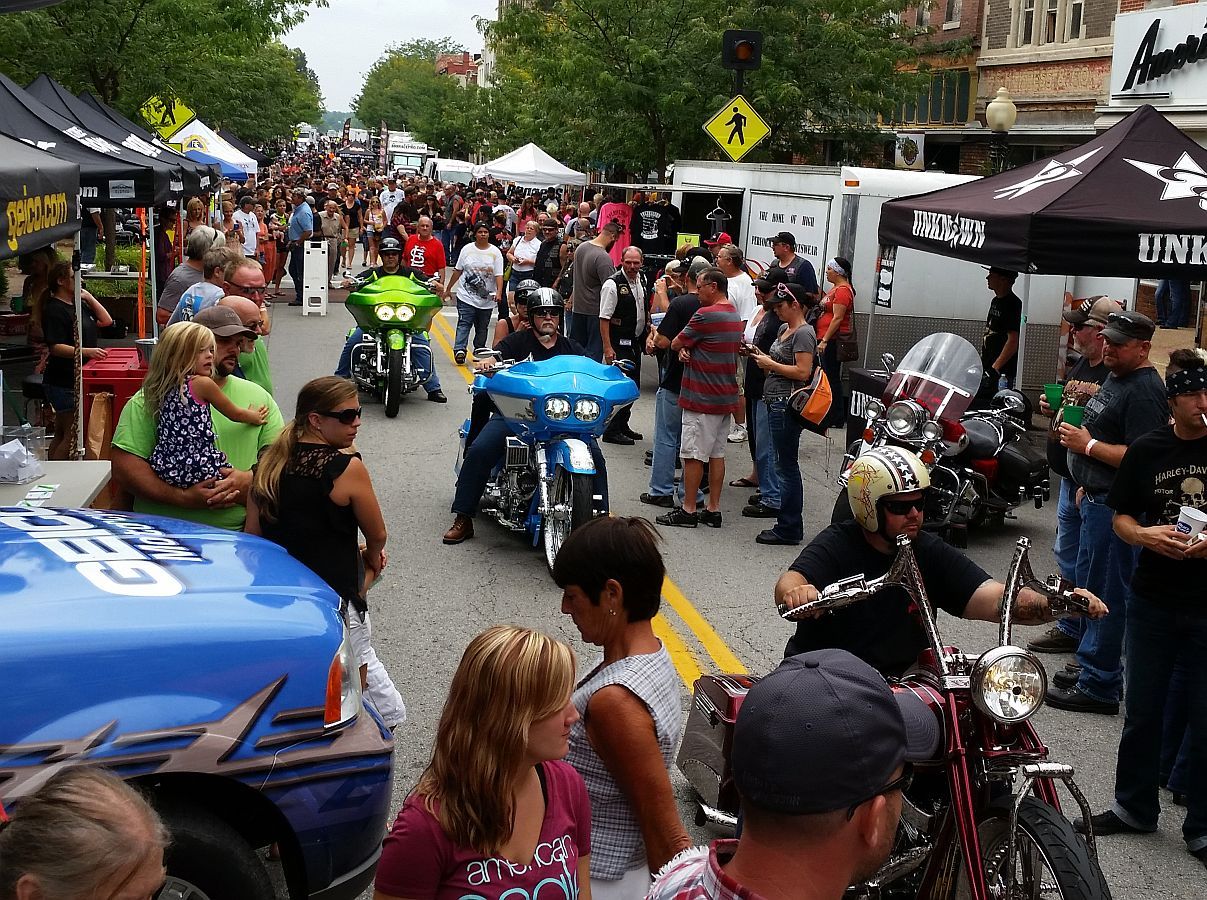 Unknown Industries did a couple of stunt shows. Amazing. We took some good video...one little clip is on our Intagram page...you can see it
HERE
When we get back we'll be putting together a video of the entire ride...and have some more of their stunt riding in there.
Tomorrow morning we head to Springfield, IL.