Day 3- Part II
Day 3 Part II

We got to Deals Gap and just rode thru the parking lot....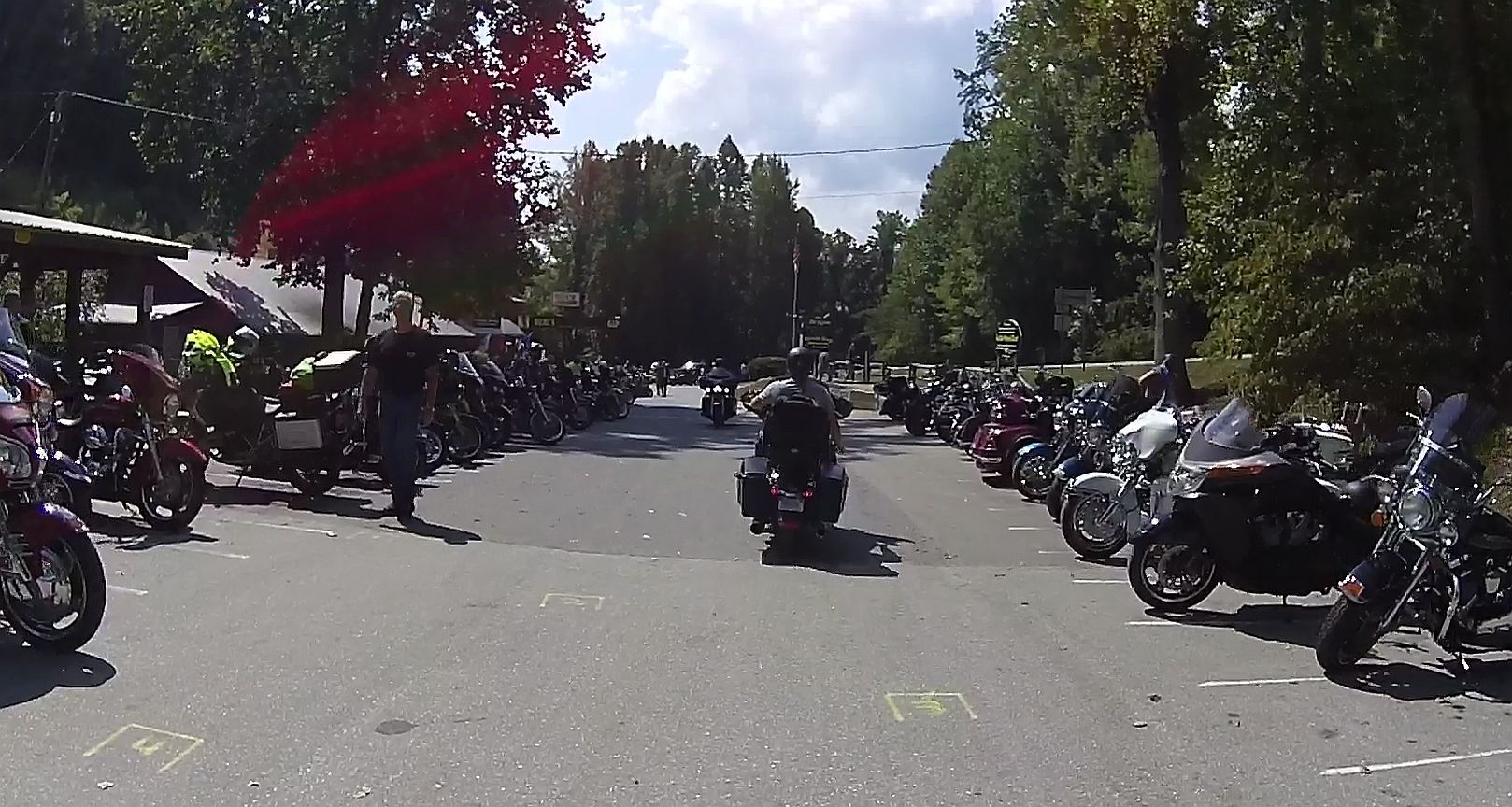 ...we're going to be here again tomorrow, and we'll stop then and take a look around.









Headed toward the Tennessee border...









...which is where the Tail of the Dragon begins.









Most of these pics are video grabs from the video camera I have mounted on my handlebars. So, when I'm leaned over in a corner like in this pic, the orientation is a bit different.








We did a few miles, then pulled over to give some bikes we had caught up with time to get further ahead.









Back carving the corners.








Here are a few pics...









...taken by Killboy or US129 DragonSlayer....







...as we rode thru.







More in next post.