Day 3- Part III
Day 3 Continued-

Back rolling, taking a look back at Roger.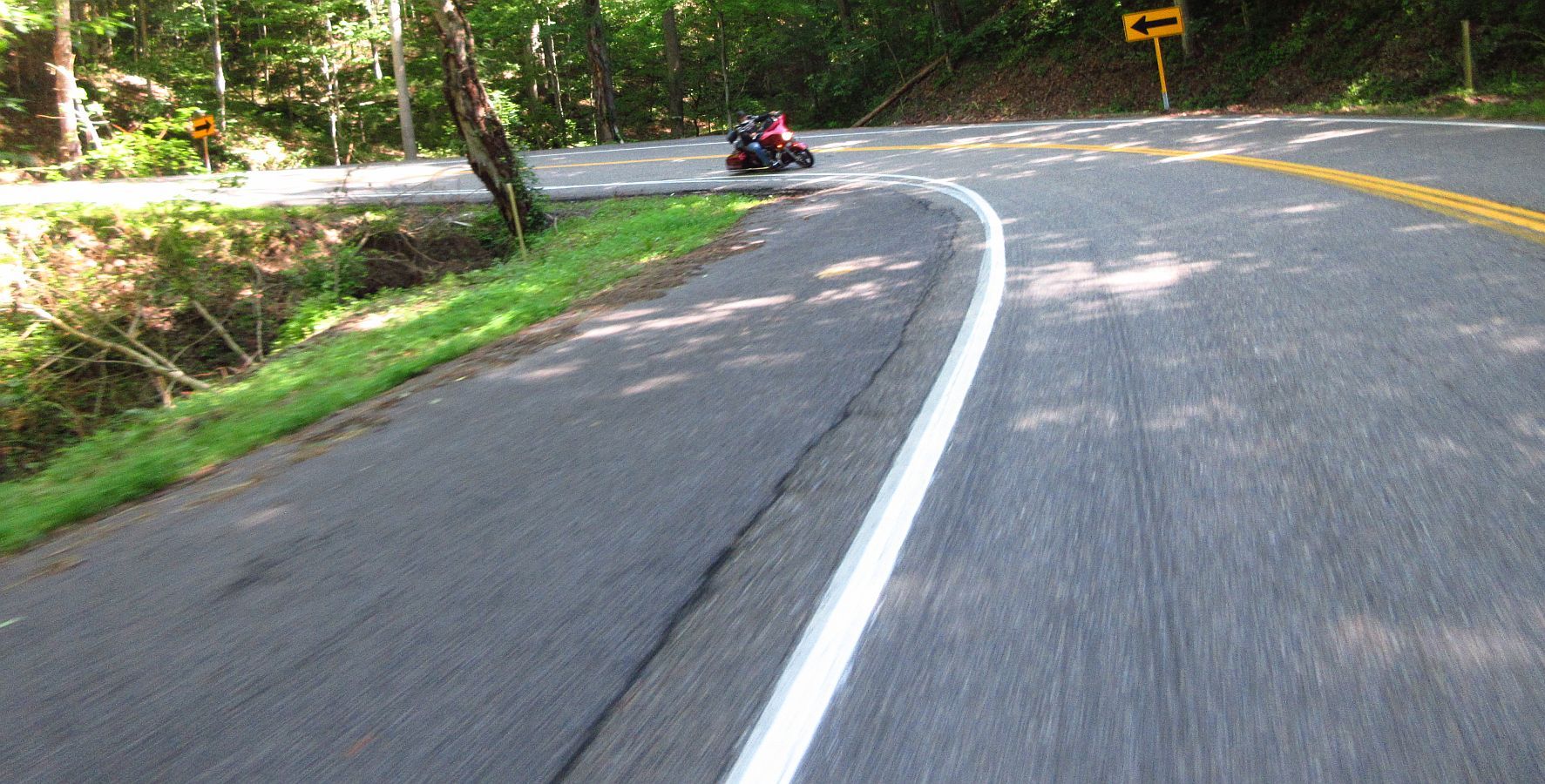 Many say The Dragon is over-hyped...I have even said that. And, yes, there are a ton of great roads out there to ride if you like the twistys.

BUT, there is something about how nicely the road was made here. Not only a ton of curves, the the camber in many of them, just begs (if you're so inclined) for you to power thru them.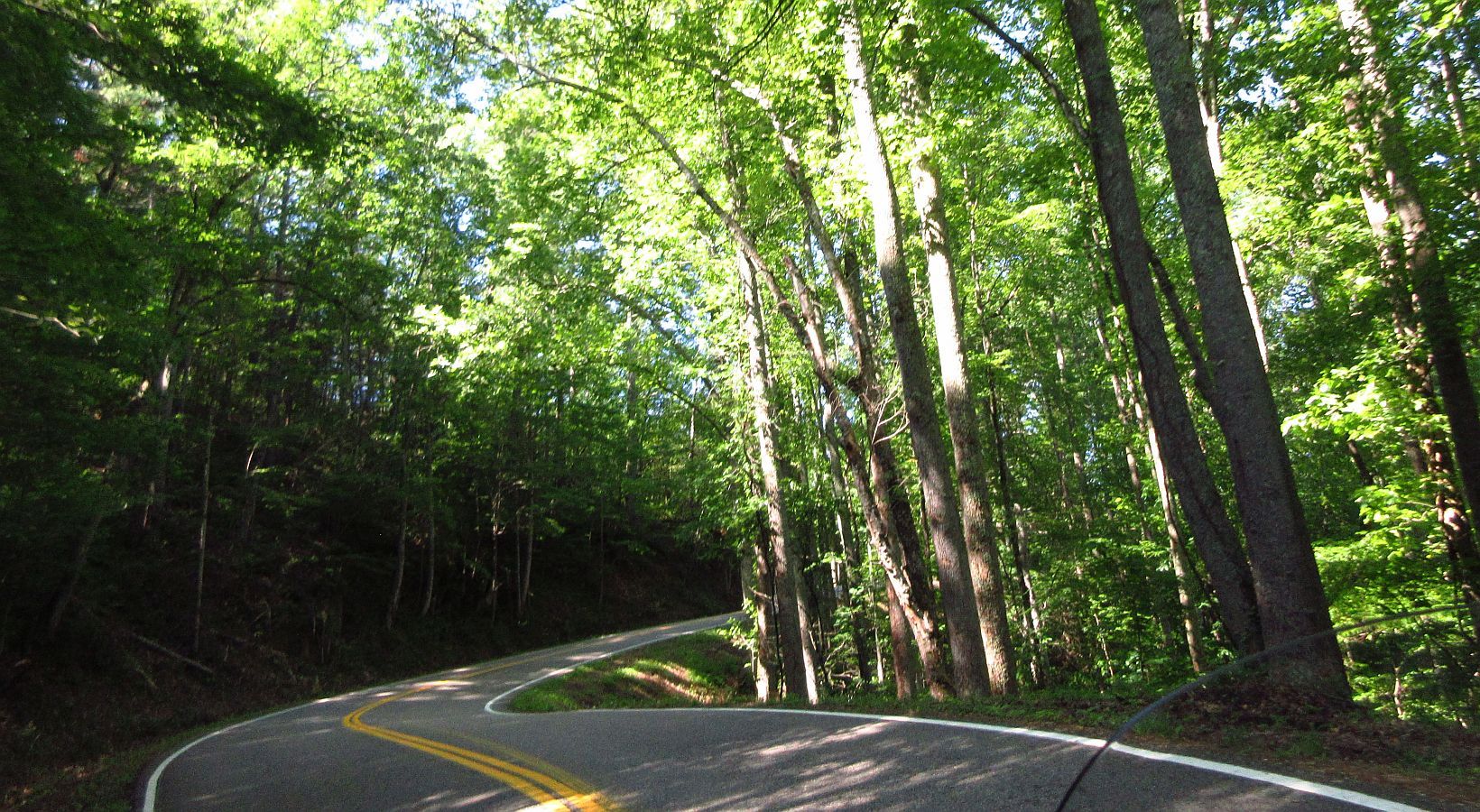 This red truck was in our lane, saw us, and swerved back into his own. Gotta pay attention for those not staying in their own lane.






Not only is it a challenging road, one to enjoy the twistys, but it is a beautiful ride also!








Coming out of a sharp right and headed into a sharp downhill left. I never get tired of riding this road.







We started The Dragon in Tennessee, we are finishing it up in North Carolina.








There is no law (that I know of) against poking your own eye out....but it is pretty stupid to do.

There is no possible way this truck can make the curves in The Dragon and stay in his own lane. Most 18 wheelers can't even make it thru using BOTH lanes.

Do a youtube search on semi trucks on the dragon, you will see what I'm talking about. I hope he did not kill anybody that day.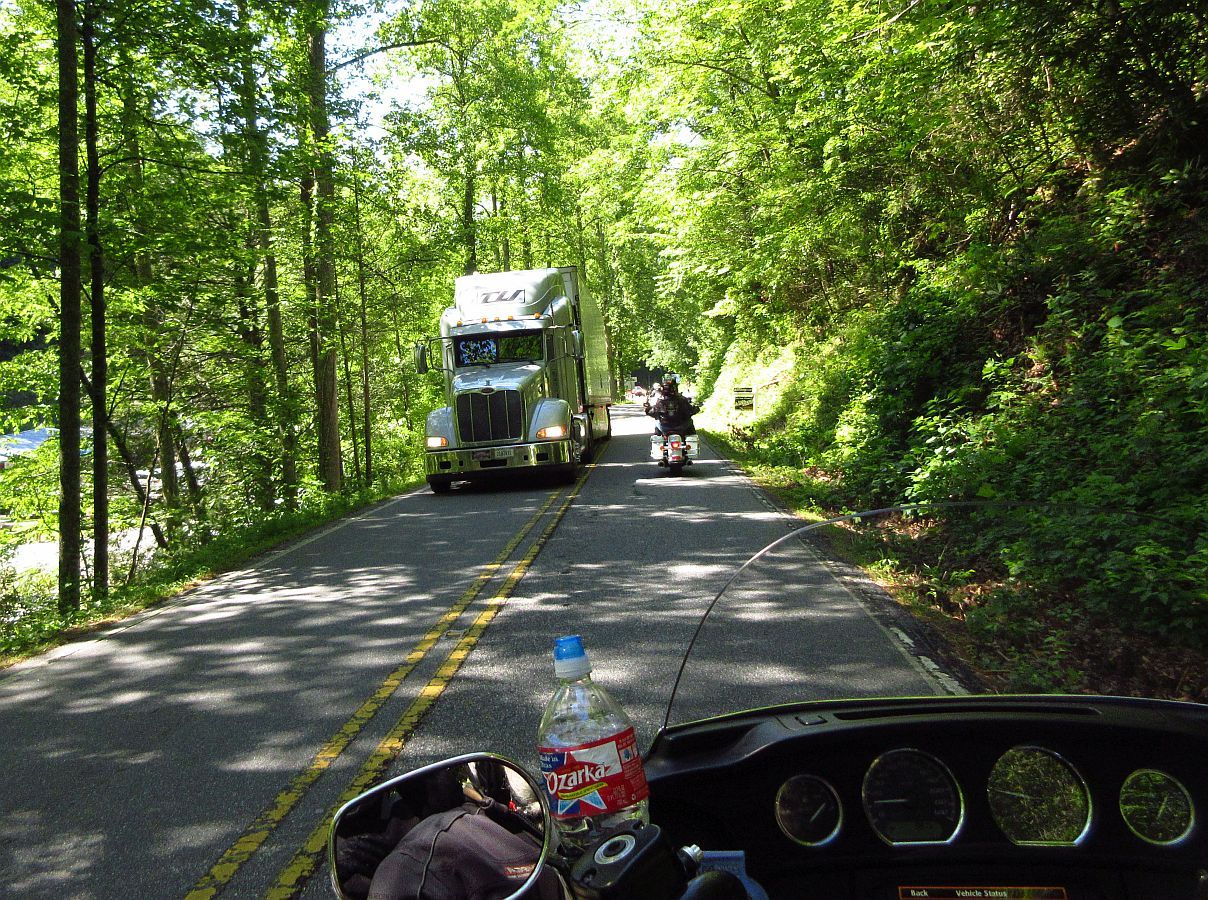 Looking down on part of Deals Gap, after the end of The Dragon.









Part of the Crew gathered for a photo at Deals Gap.








Leaving a little memory of Larry at one of his favorite places.





More of Day 3 coming soon.