Day 3- Teaser Post
Day 3 Teaser Post-
We rode for 10 hours today! Not much time to post...riding close to that much again tomorrow.
Here are a couple of pics from today, will be posting more in a day or two.
The weather was perfect, the roads were great...
...a nice mix of sweepers and twistys.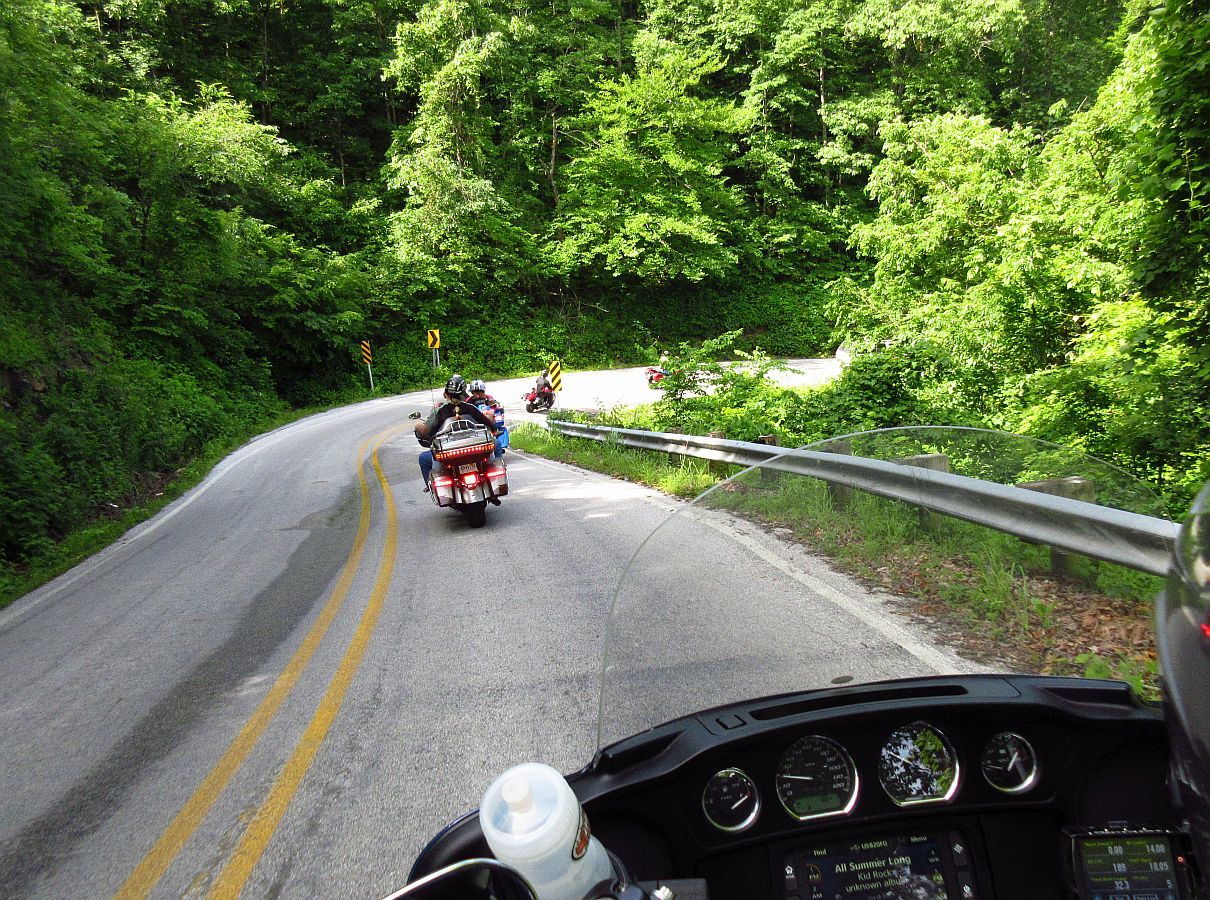 Taking a look behind us.
More on today's and tomorrows rides tomorrow night.