Day 30 Concluded-
Day 30 Concluded-
This road is just as fun, if not more so, on the way back!
Here is a short video. Click
HERE
to view it.
Make it full screen by clicking the arrows in the bottom right. At about the 10 second mark you will see a deer run from right to left directly in front of Scott & Karin. Pretty sure he would have hit it if he had not put on his brakes.
Sorry for the poor quality.
Down out of the mountains now, into the high desert.
We stopped at this coffee shop. They have shaded picnic tables in the back.
Mary & Karin bought some coffee and all four of us ate lunches that we had packed and carried with us.
We talked everything from bikes, trikes, computers, health, and a ton more. Had a great time visiting.
Back on the road toward Scott & Karin's.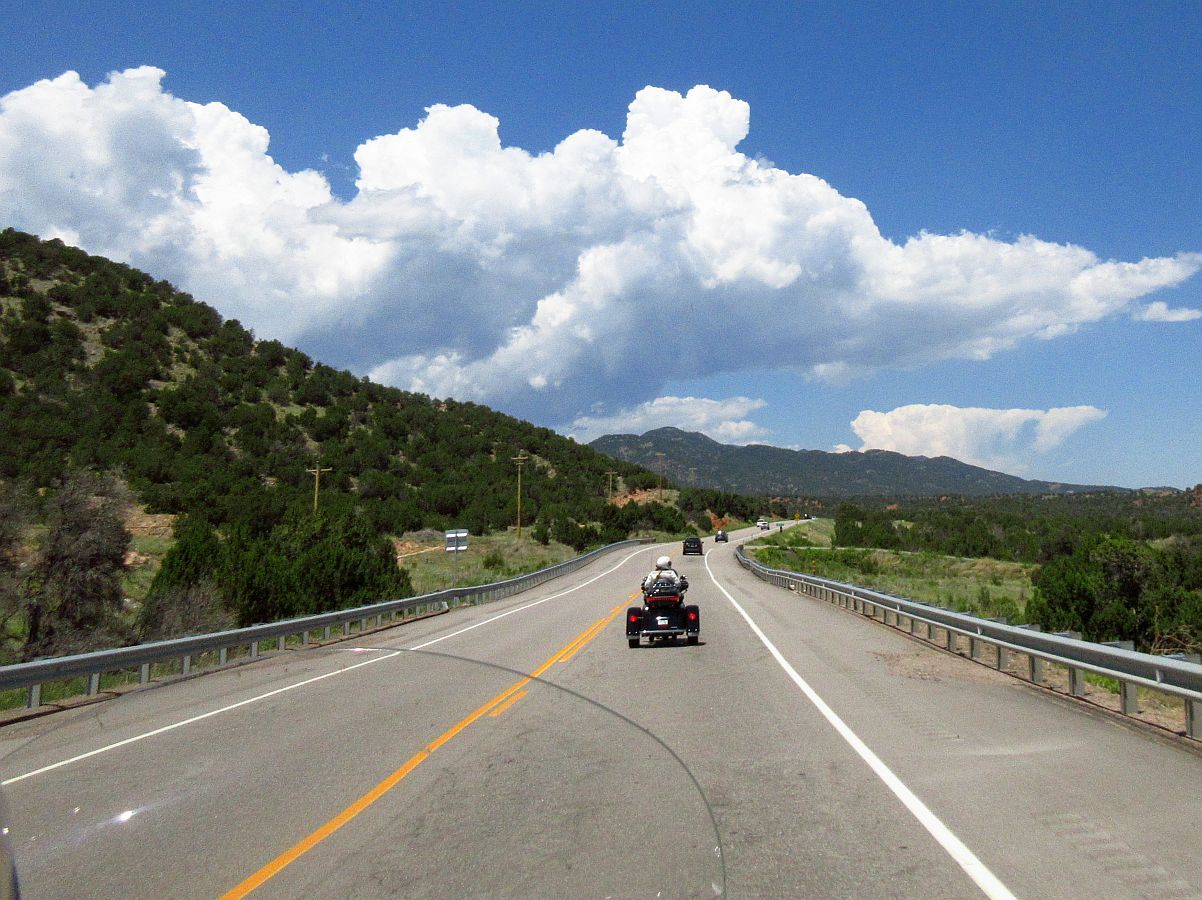 Could pic-
After we got to their house 4 hours just flew by.
Scott and I did a bit of work on my TG. We put the horn back on with a new bracket I had picked up at a dealership.
We replaced the buggered up shift shaft with a new one I had picked up at the same dealership.
Had a great meal, talked guns and a variety of other topics. Before we knew it it was getting a bit dark/threatening rain and it was 30 minutes ride back to the motel.
Can't thank Scott & Karin enough for taking the time to show us around this great State!
Headed back to the Super 8 Mary was able...
...to capture some great sunset...
...and cloud pics.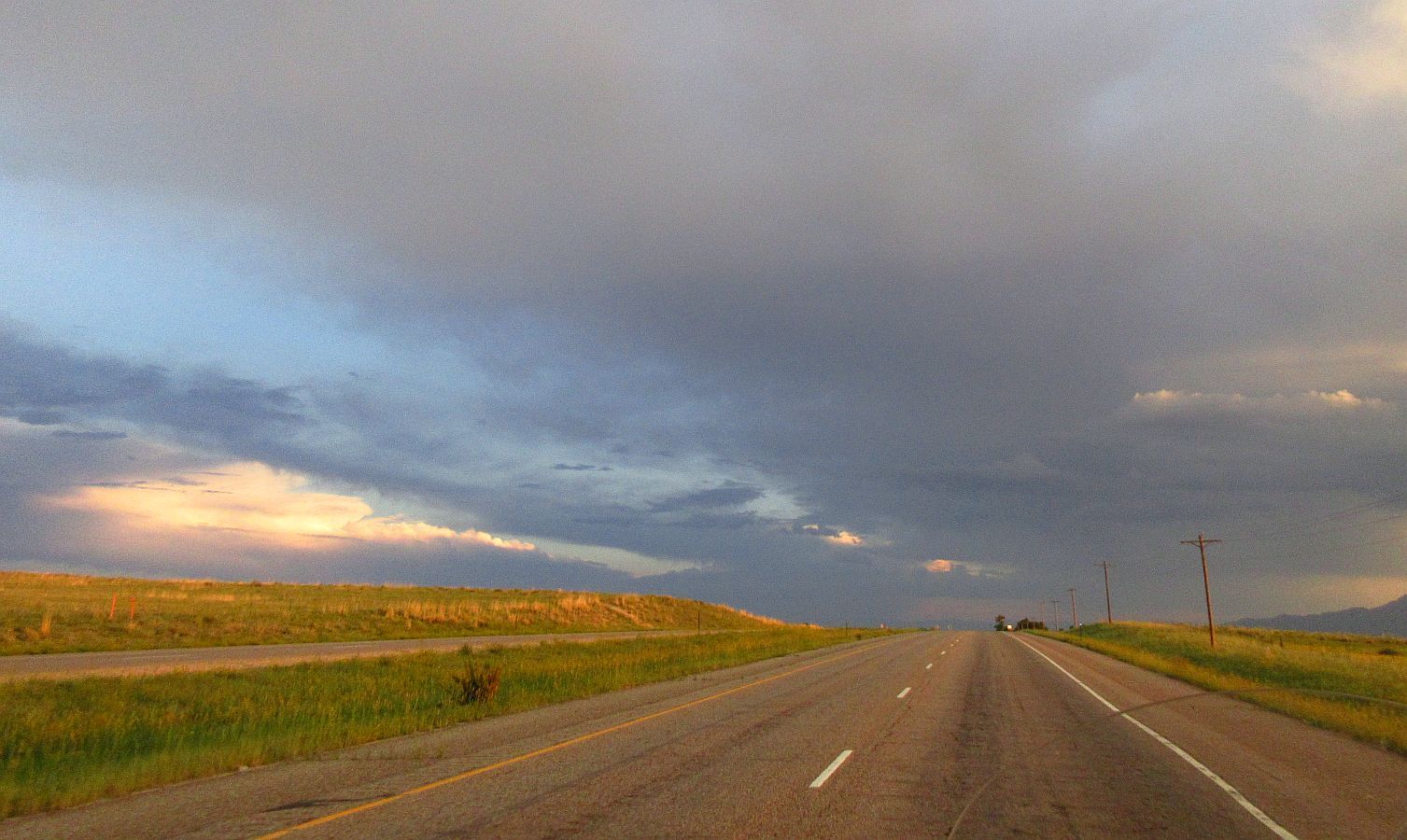 What a fantastic 3 days this has been!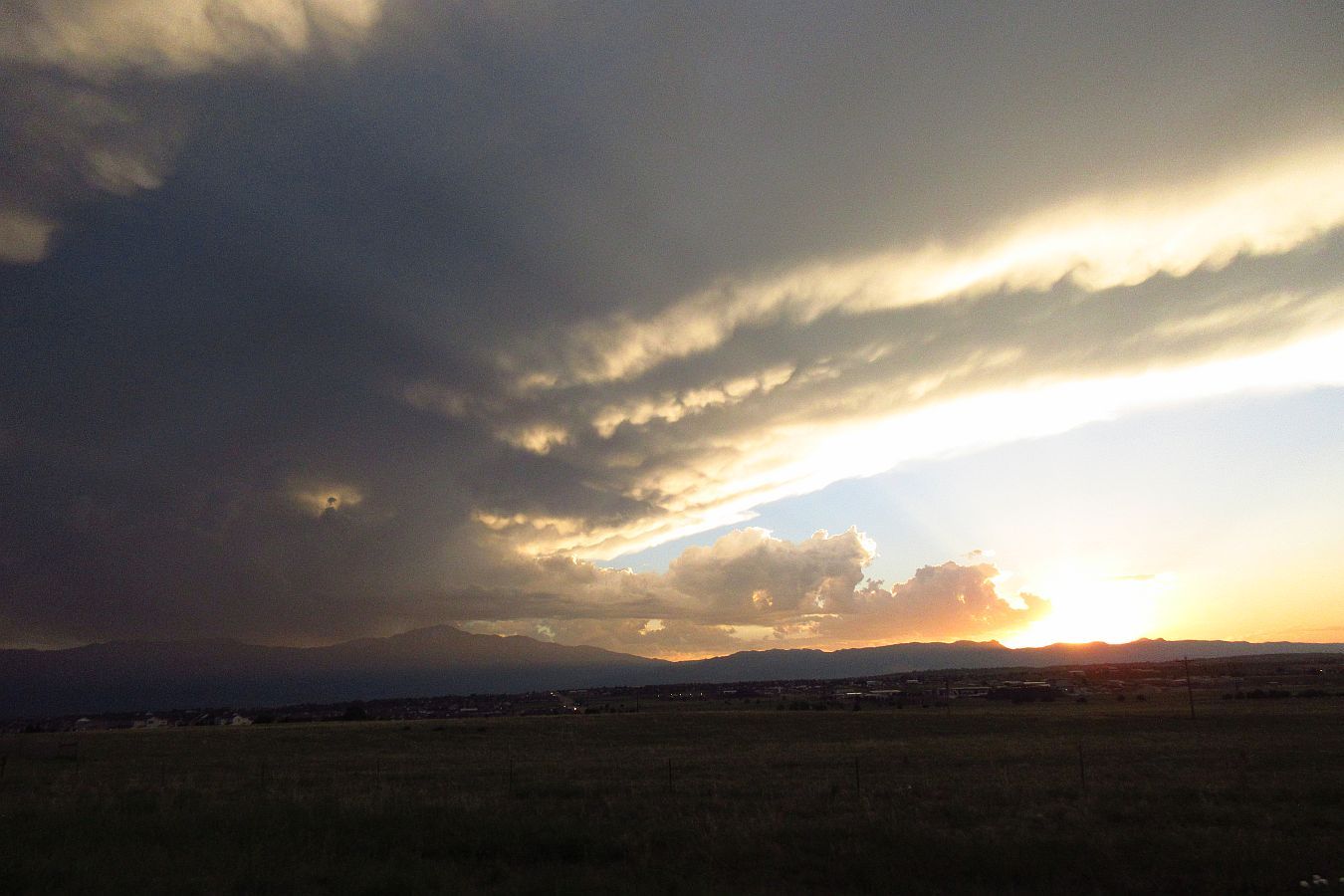 Thank you Scott & Karin!
Day 31 coming soon.