Day 30 Continued-
Day 30 continued-
When we first left Midvale it was nice, in the 80's. We both switched out our leather jackets for our mesh jackets while we were in Missoula. Mary also has mesh pants.
By the time we hit this gas station it was around 100*. We got gas, and a lot of water.
I also ate a bit and took care of some business, on the phone, with the shop.
We weren't in any big hurry to get back out in the sun, but after about 30 minutes we were on our way.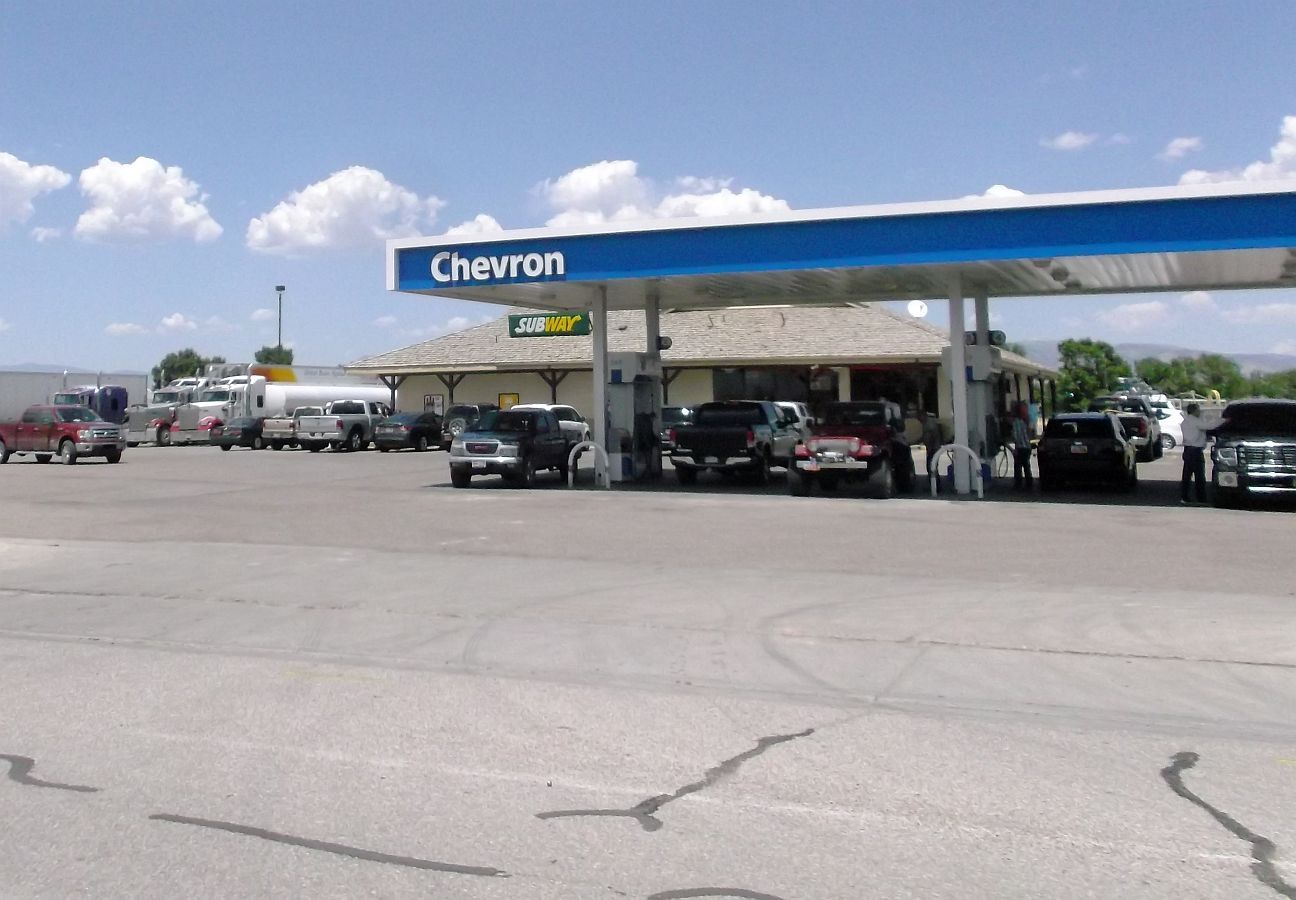 As we headed southeast on the 6/191...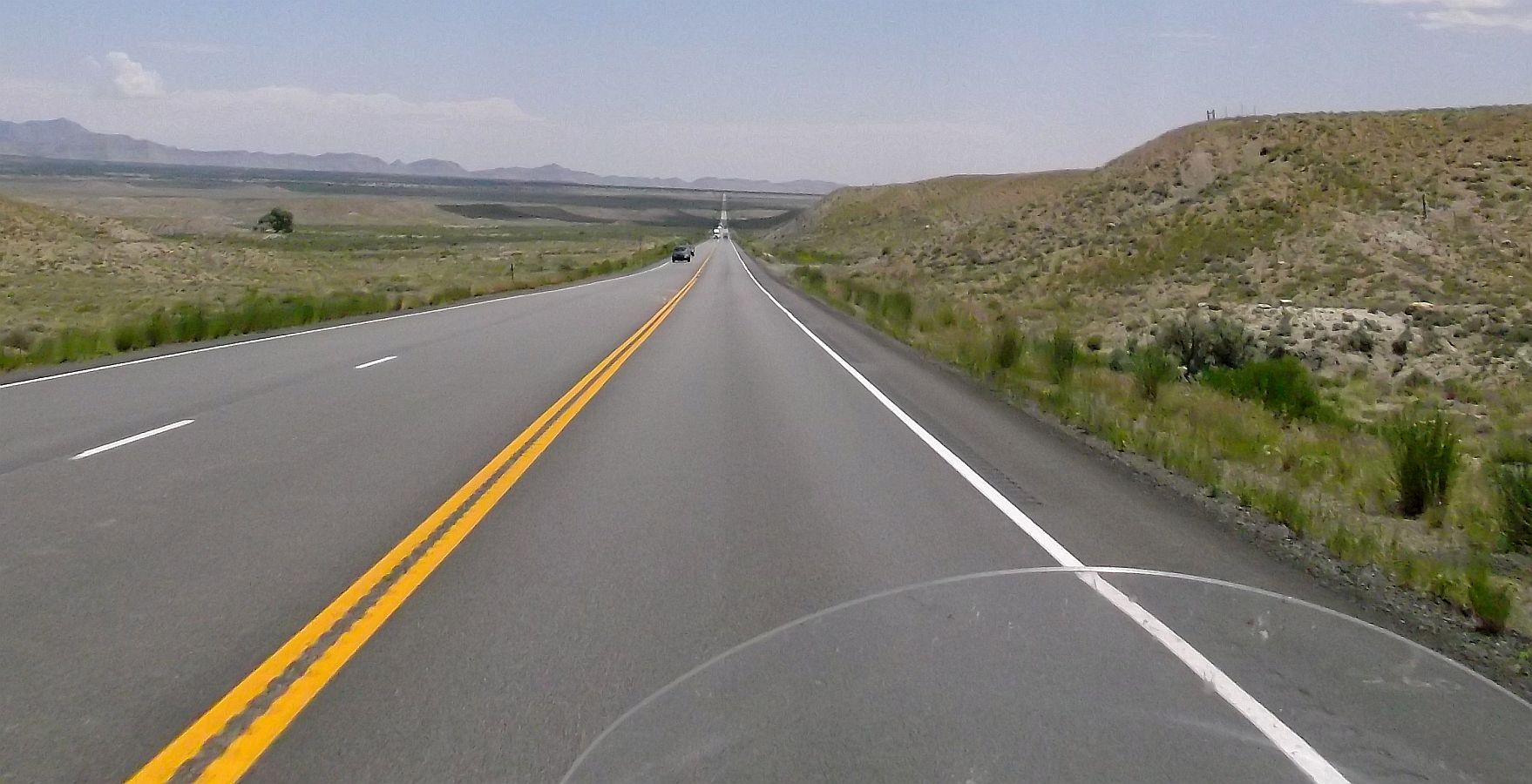 ...we got teased a few times by seeing rain in the distance....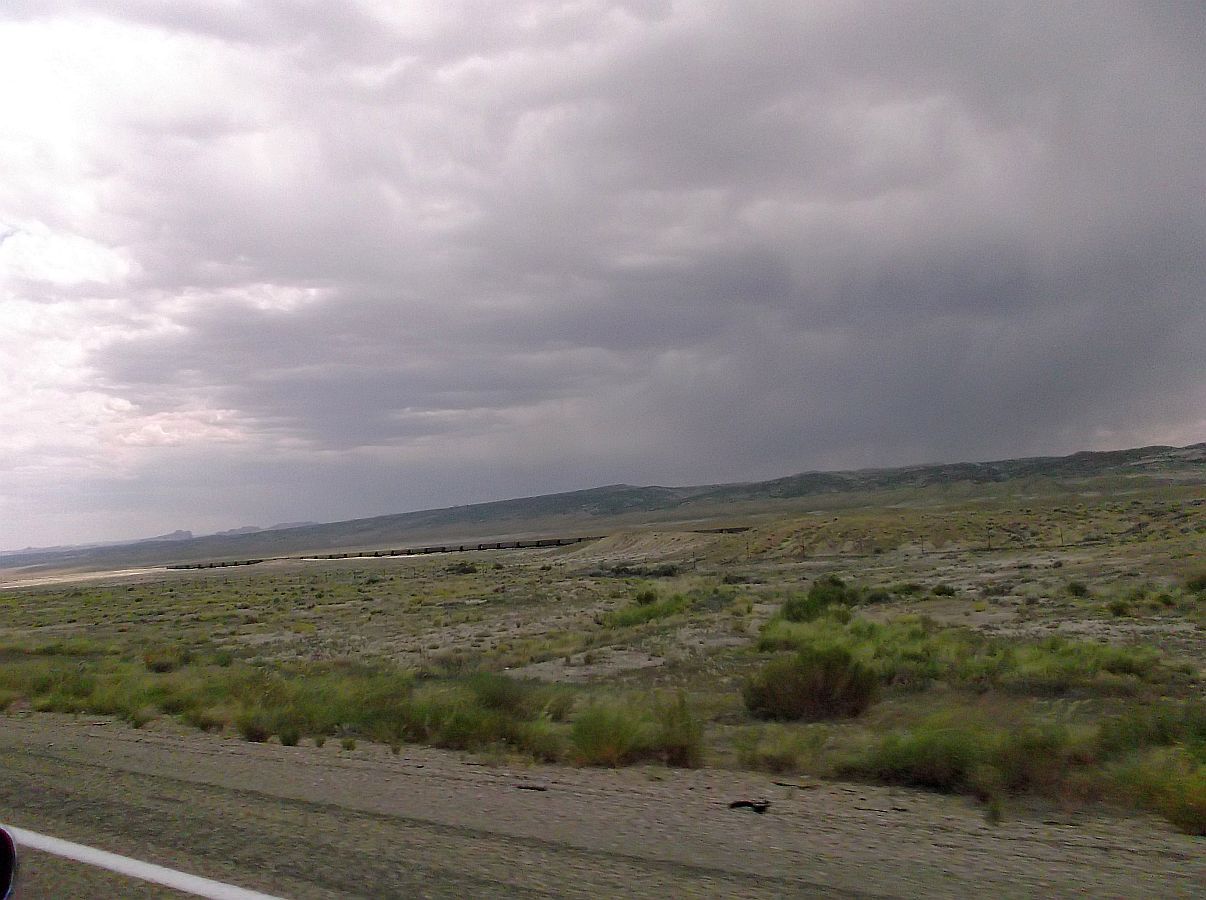 ...but not a drop fell on us.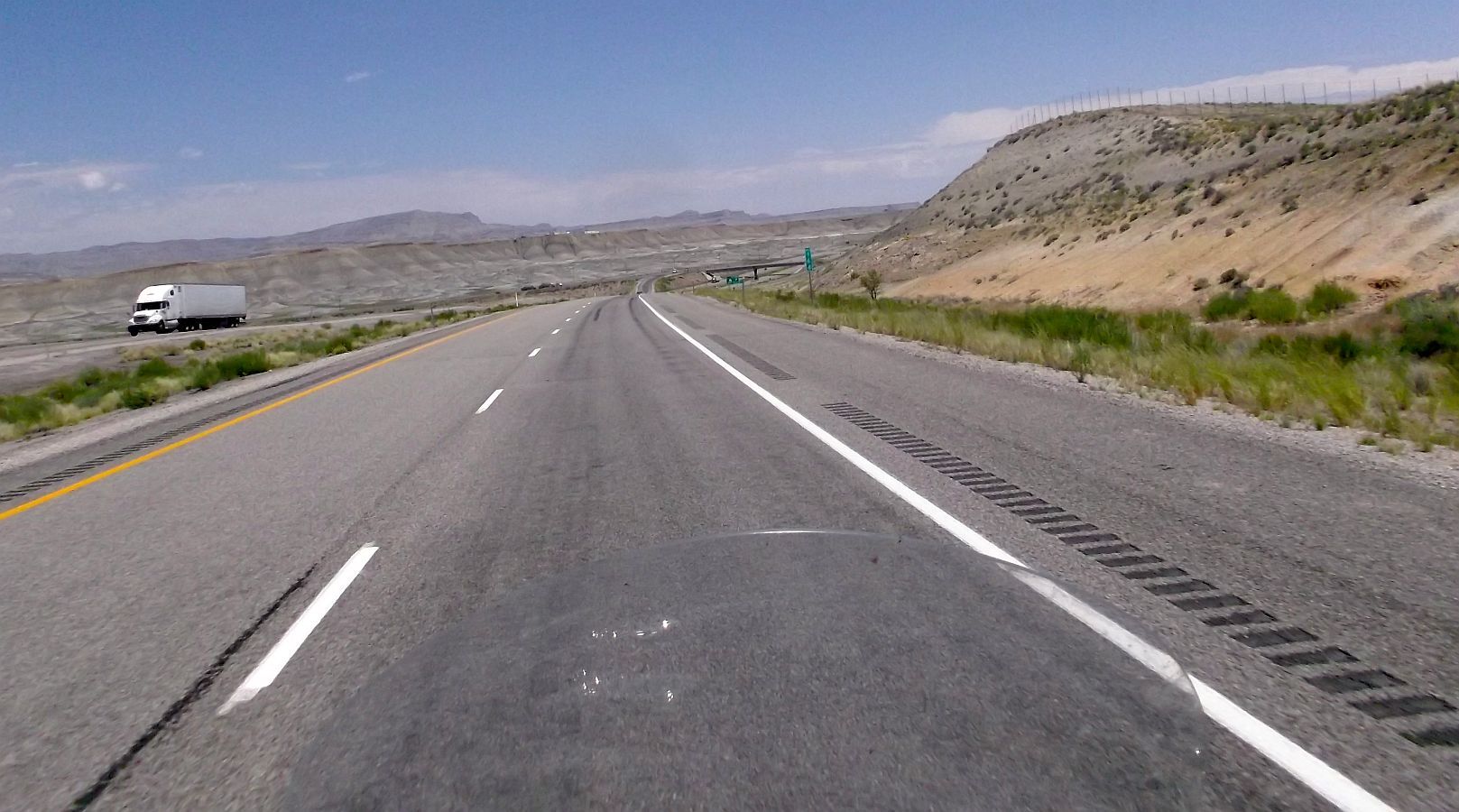 It is a funny thing about heat- yeah, I know a lot of folks live & ride in this all the time, but it is new to us.
The funny think we noticed is that going from 90* - 98*, there does not seem to be that much difference. It is warm, but not terribly uncomfortable. With the mesh jackets, and Mary's mesh pants, she just keeps them wet and, for me it's not bad at all, for Mary, she does not like it so much, but she manages it by keeping her mesh wet and using her water spray bottle.
But, BUT, going from 98* - 106*, this is a HUGE change, a whole other world! It did not bother me terribly, but I could definitely feel the 8* increase from 98 to 106 was drastically different than the 8* increase from 90 to 98. Mary, did NOT LIKE IT AT ALL!
Even the camera took some weird pics, and it was mile....
...after mile with no shade, no cloud cover.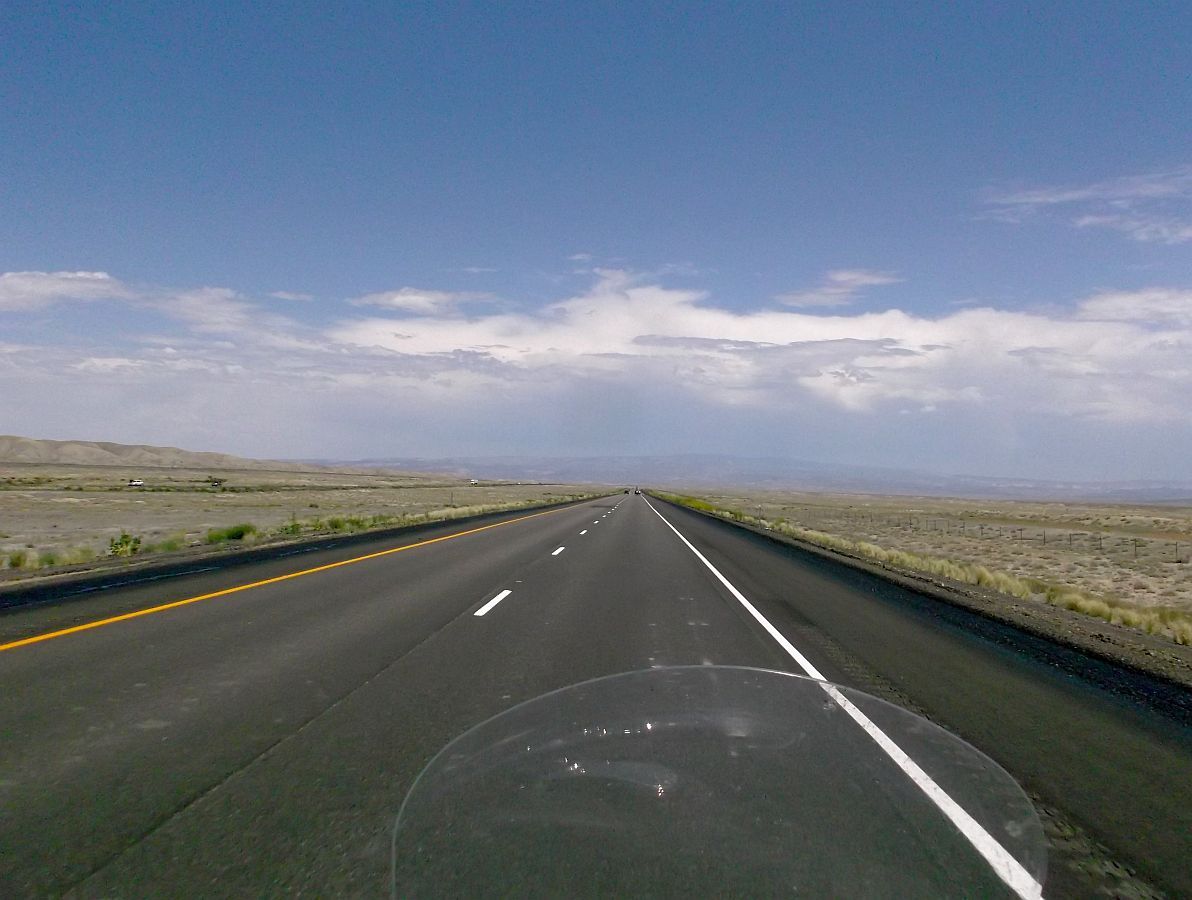 Mary asked me to pull over, she was feeling sick...there was nowhere, I had been looking for an off-ramp, or some shade, then a minute or so later...an off-ramp!
It didn't go to anywhere close by, but we were able to park under the overpass to get some shade.
We stayed under here for around 30 minutes, just wetting down, drinking and when Mary felt better, we got back on the road.
It wasn't another 30 miles and we are in Colorado!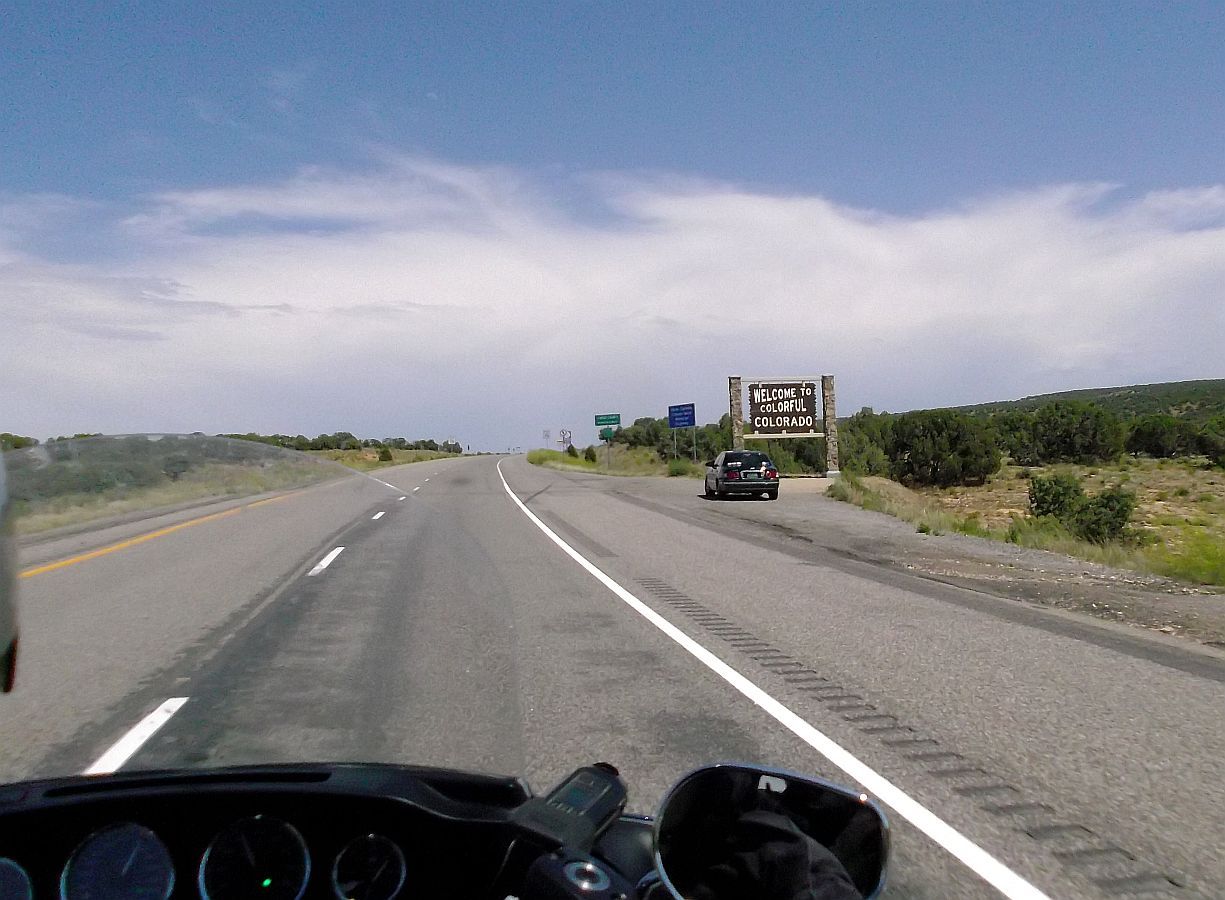 And another 25 miles and we see the Colorado river....it is now down to about 102* and we have some cloud cover.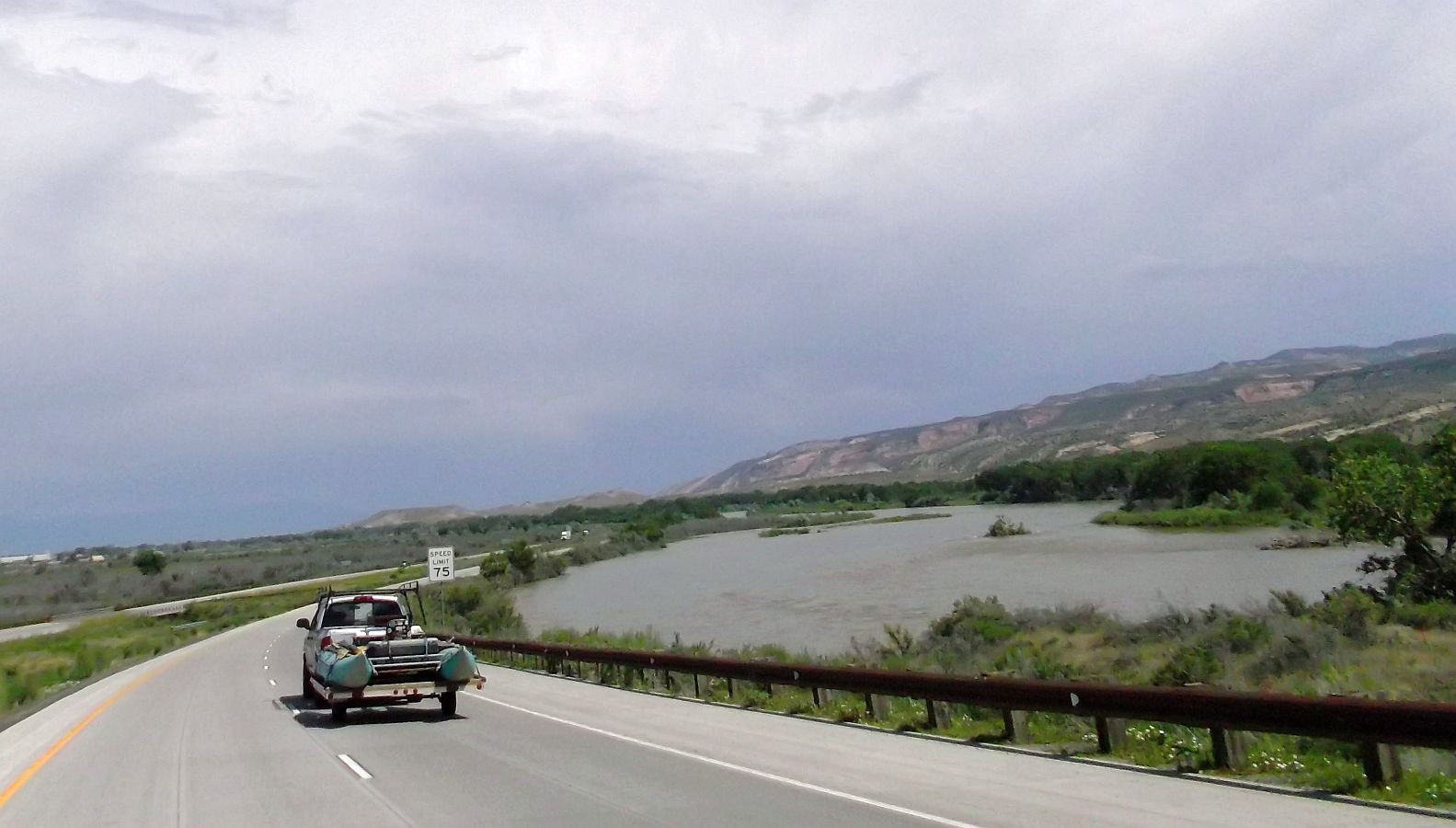 Rolling into Grand Junction! It is still over 100*, but with the cloud cover, and the Super 8 nearby, I am feeling quite a bit better about being able to get Mary out of the heat!
Tomorrow we Ride with Fuzzy, aka FuzzyWuzHe, to see the sights GJ has to offer.