Day 31 - Headed for Durango-
Day 31 - Headed for Durango-
After a couple of days of riding and visiting with Alan, we are packing up, and heading out.
Yep, that's a bunch of water, will probably all be gone by the time we go thru the first tank of gas.
Alan gave me a route to Ouray,that he says will be cooler, and much more fun & picturesque than the direct route. I'm punching in the waypoints on the GPS before heading out.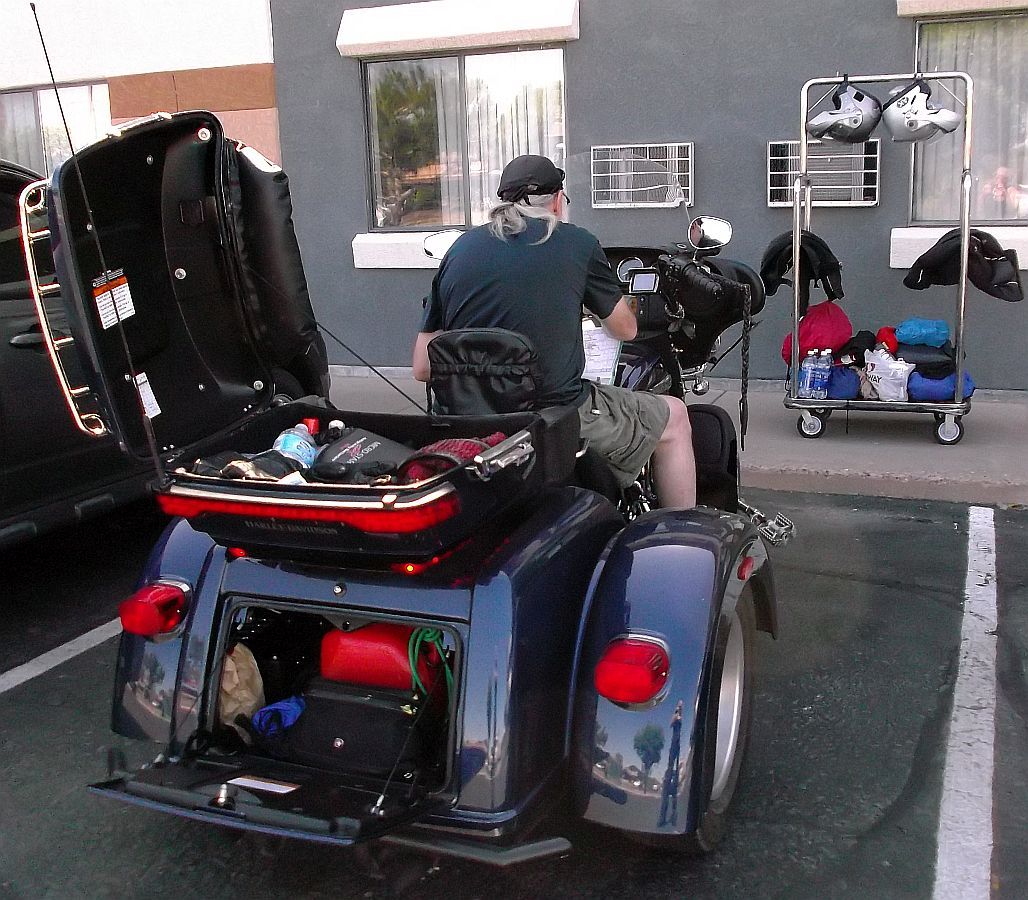 We had just a bit of interstate before taking an off-ramp to get on the back road route to Ouray. His route is taking us to Gateway, then thru Naturita, then Ridgeway and on to Ouray. From there we are taking the 550/Million dollar highway to Durango.
Can't tell from here, but the next 93 miles are going to be some of the best we've ever traveled!
Just starting out, and looking like fun!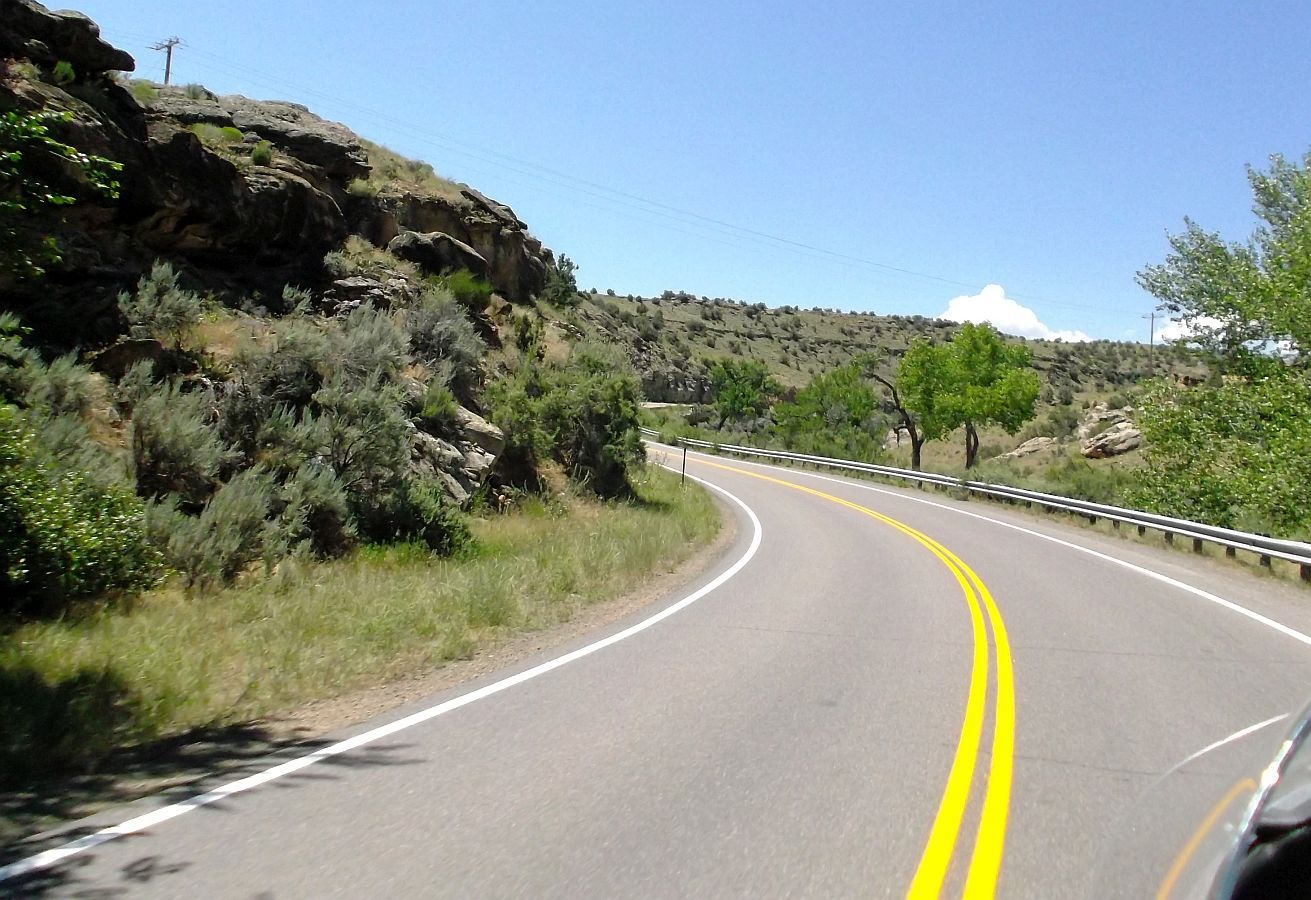 Can you tell...this road is going to be nice and winding, along with some very scenic views!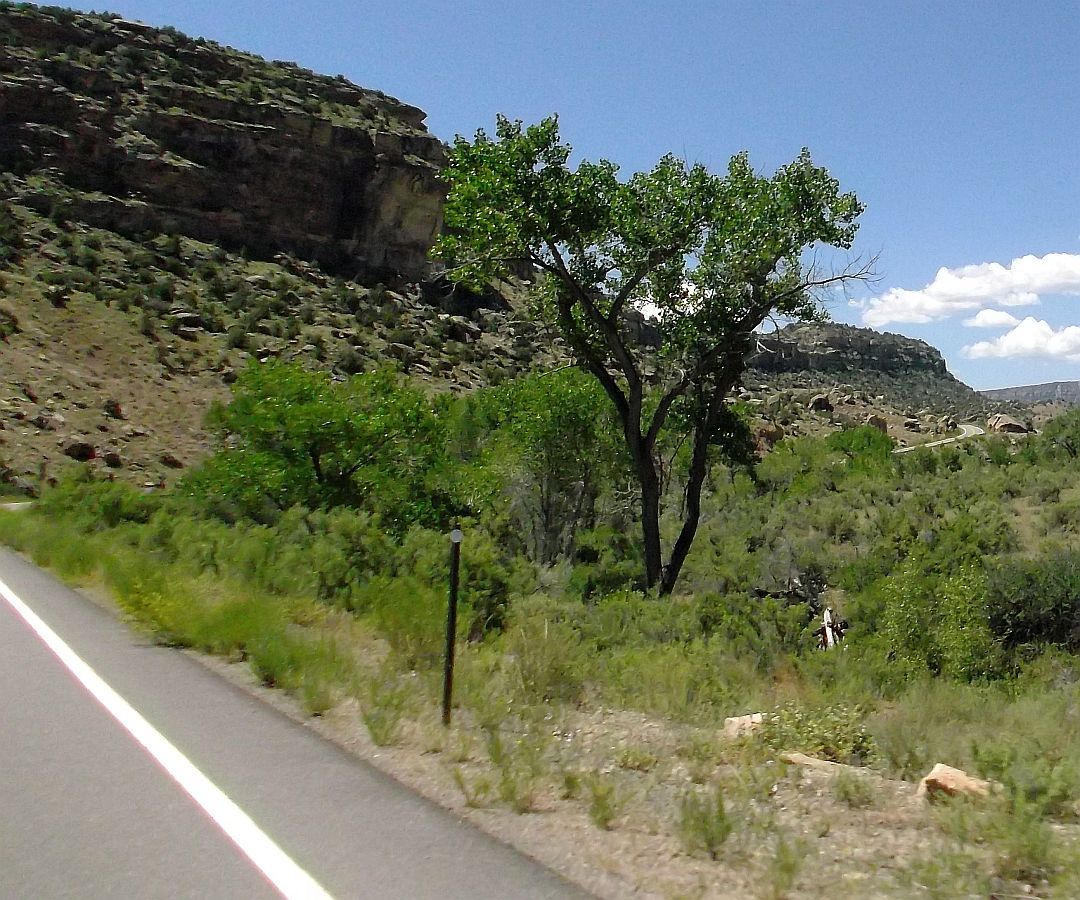 Amazing....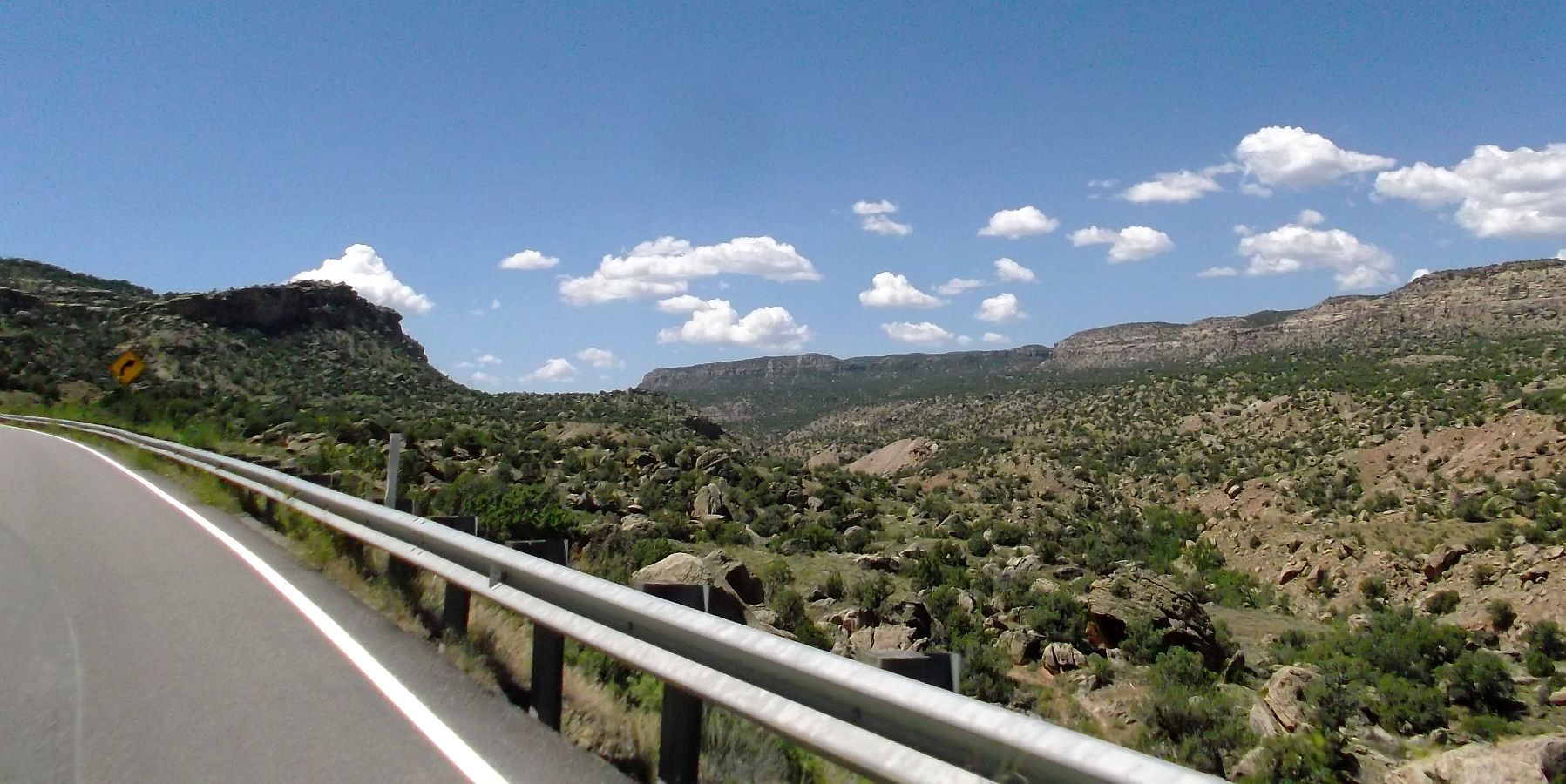 ...HUGE sights, everywhere we look.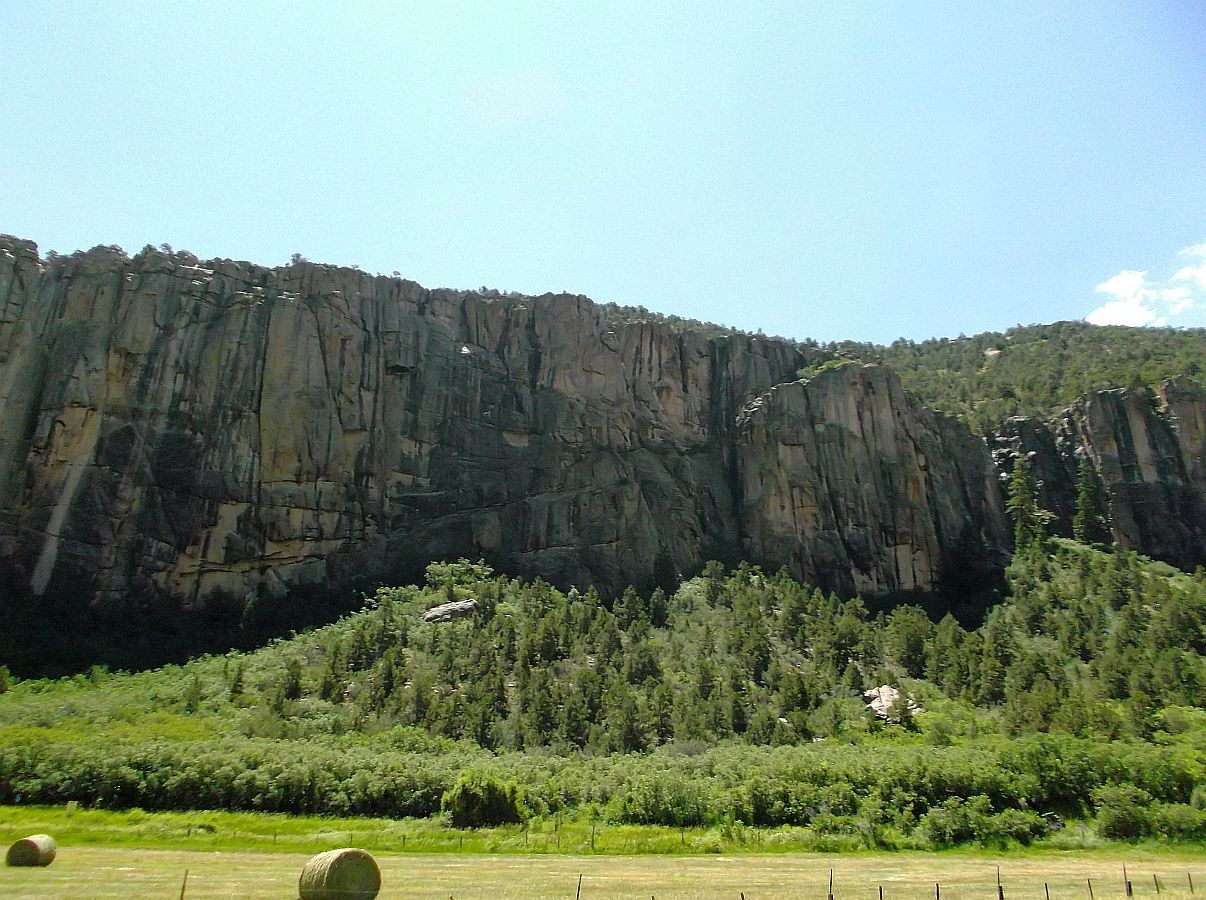 We're very early on, & I can already tell, this is turning into one of those perfect riding days!
It is difficult for me to verbalize what a day like today is....
Perfect road - combo of good surface, sweepers, winding and some tight curves too...
Hardly any other vehicles on the road....
Mind-blowing scenery....
Good weather-warm but not uncomfortable...
Perfect running bike...
Riding with my bride...
Well...I tried. This is one of "those" days!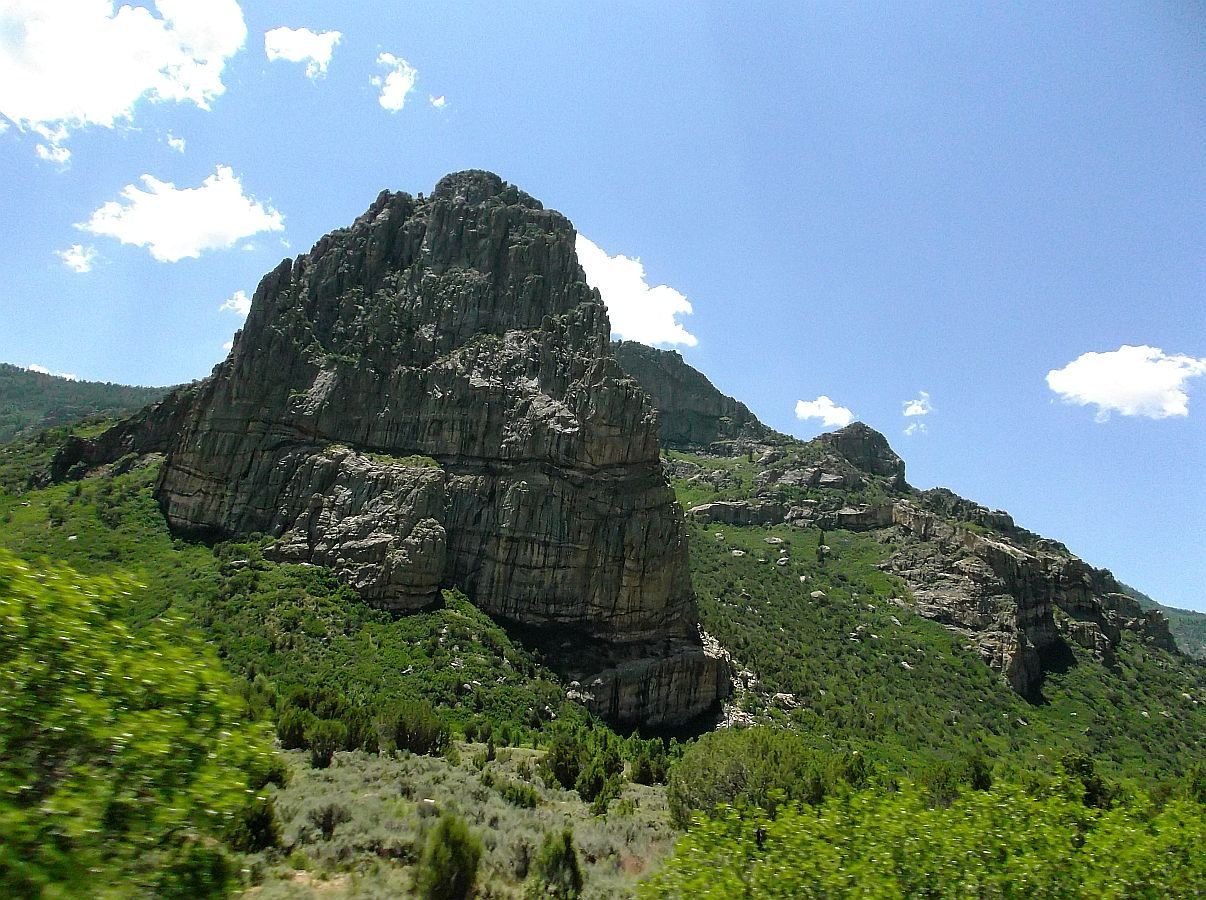 More in next post.