Day 32 continued-
Day 32 continued-
Pic I took of Mary right after she took that panoramic shot. Check out the curve coming up when we leave this scenic pull out.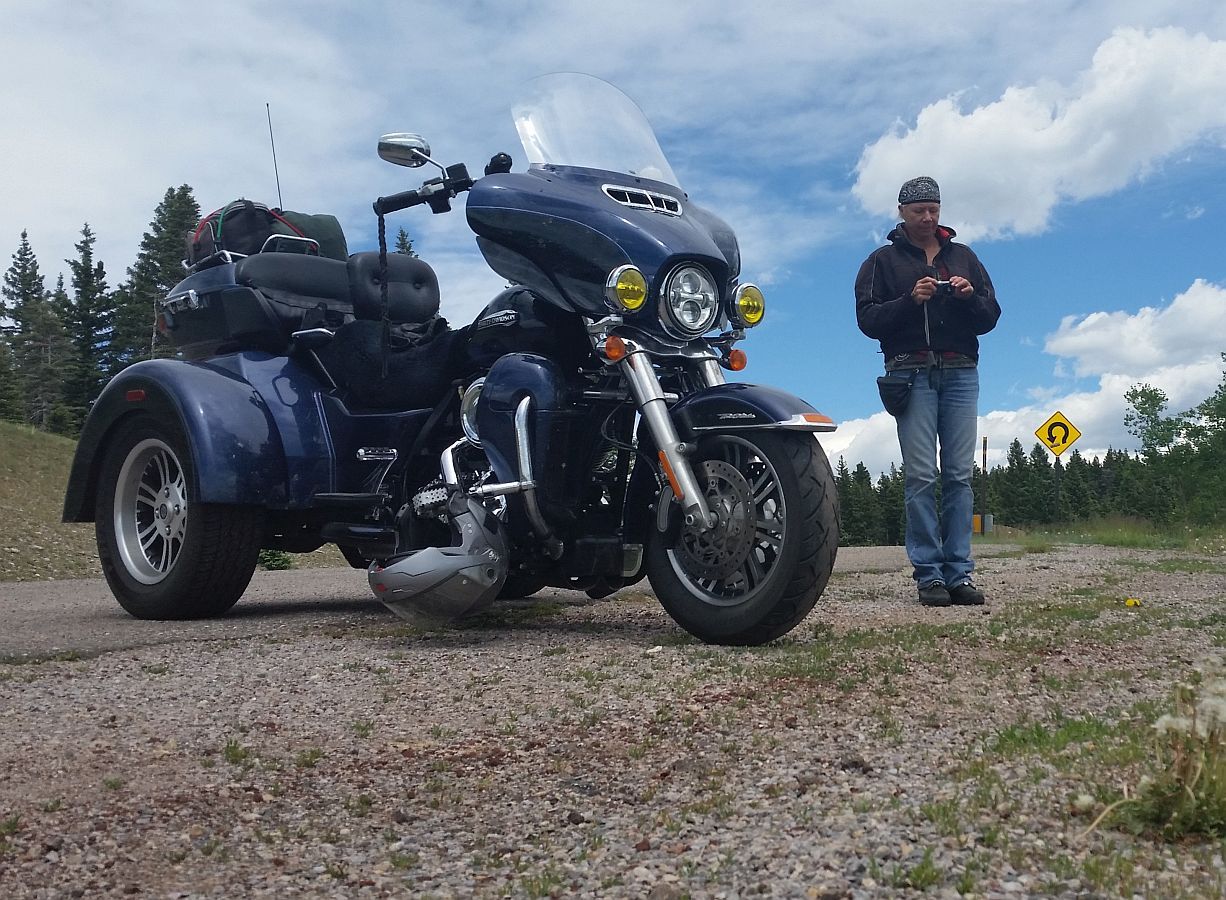 Up top of the hill!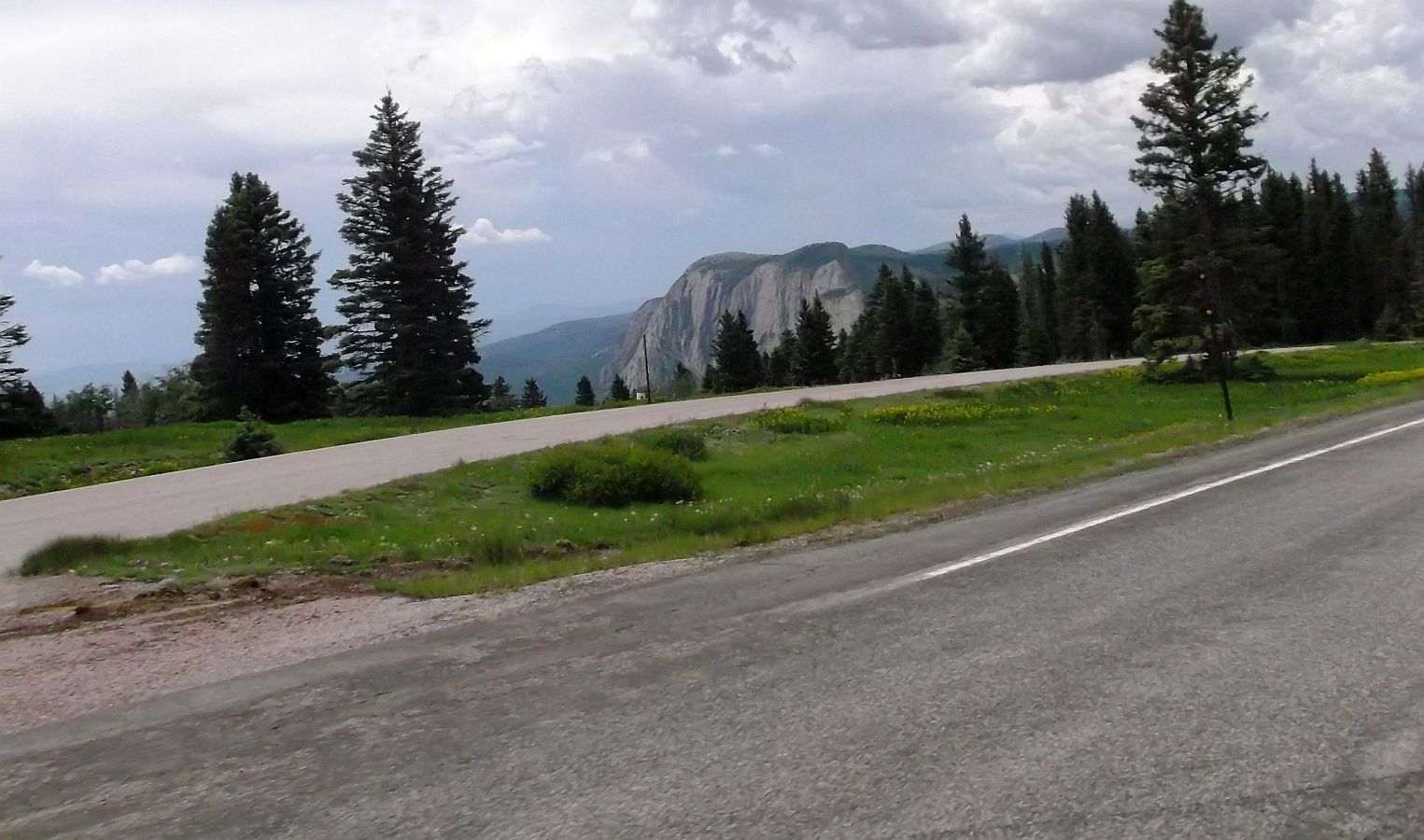 Amazingly fun and scenic road...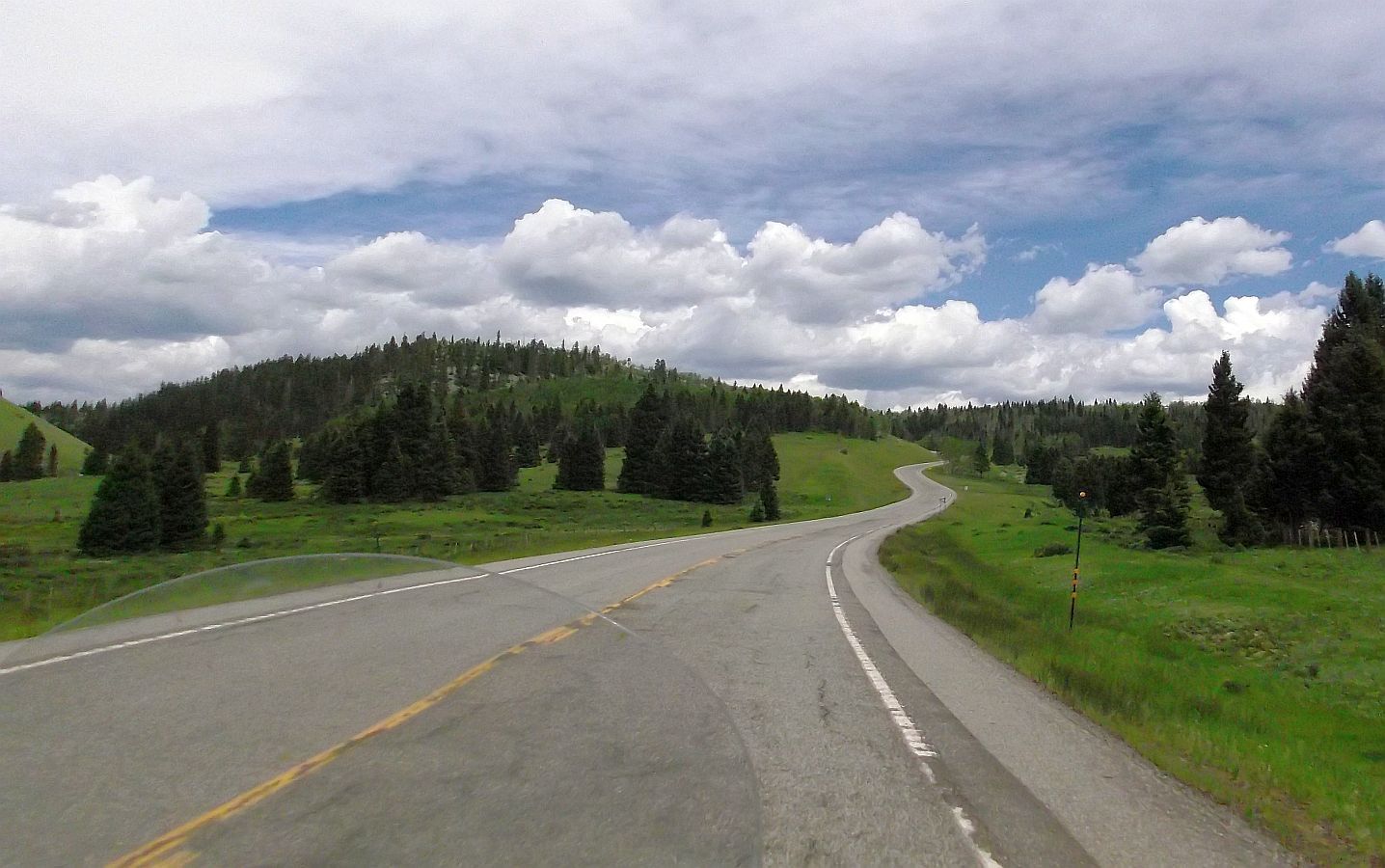 ...and we saw very little traffic! Mile after mile of deserted winding road!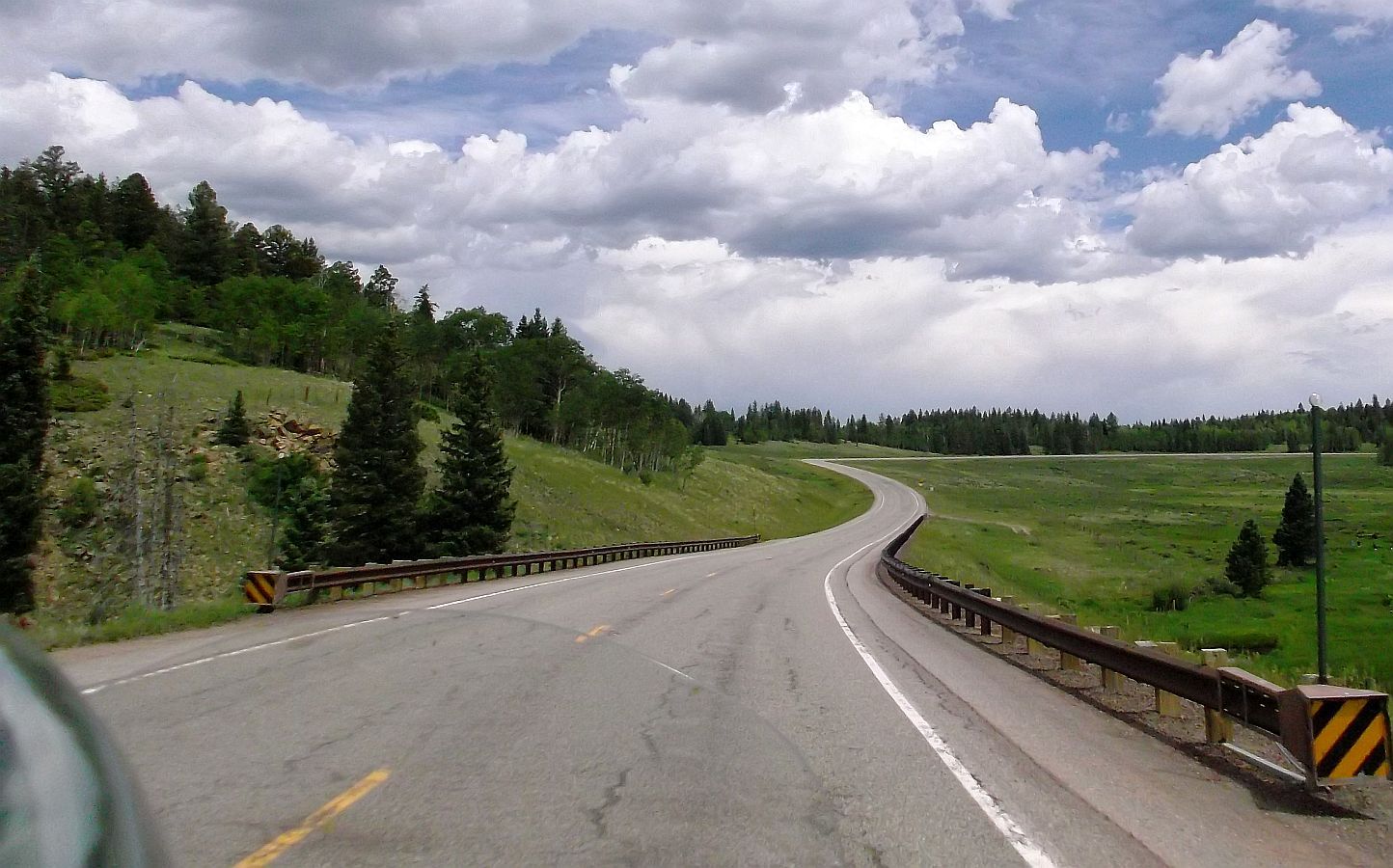 Fantastic views, coupled with a fun road. Never have understood the saying that you can't have your cake and eat it too. This is a perfect example of the opposite!
Perfect day of riding, so far....
...after coming to this stop sign...
...things got a bit different. Not bad, but definitely different. Very straight, mostly flat, no trees, weird wind, and looks like serious rain up ahead...
...and very strange structures. Almost all of them were partly underground.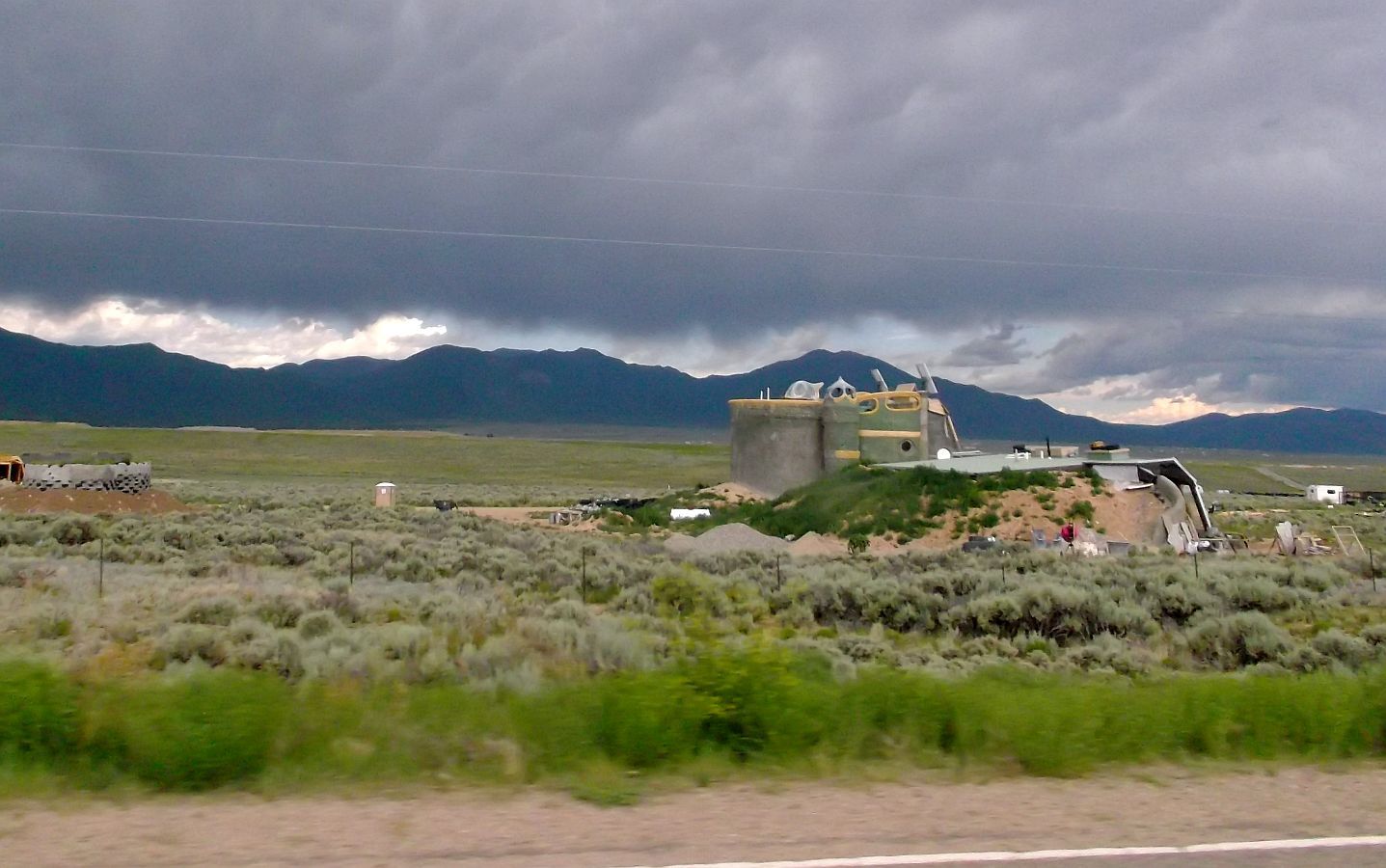 We reached the Rio Grande Gorge Bridge and parked to take a look around.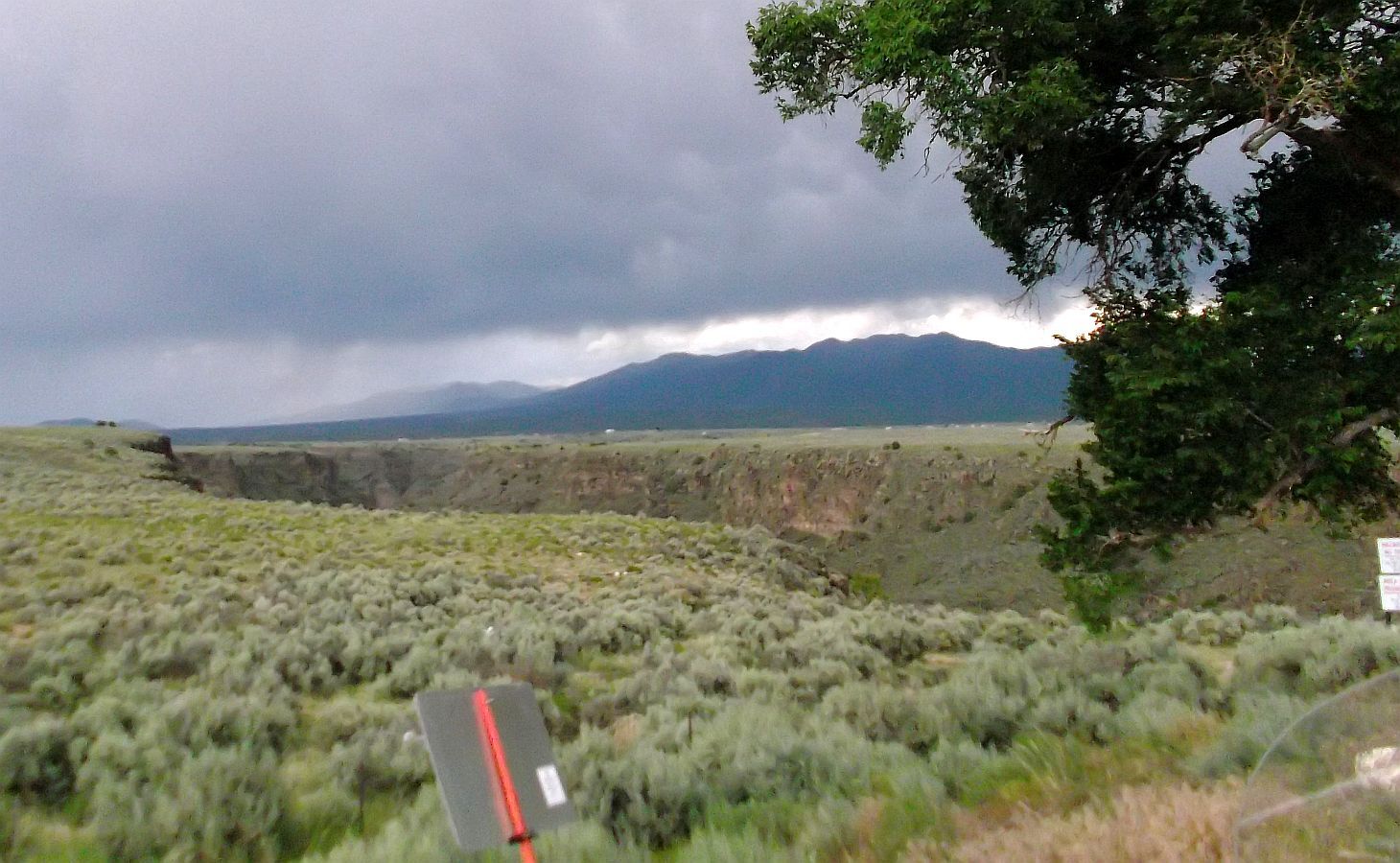 More on the Rio Grande and Taos soon.