Day 32 of travel- Headed toward Taos, NM
Day 32 of travel- Headed toward Taos, NM-
Leaving out of the Spanish Trails Inn & Suites in Durango. We had our own little covered parking spot right outside our room door.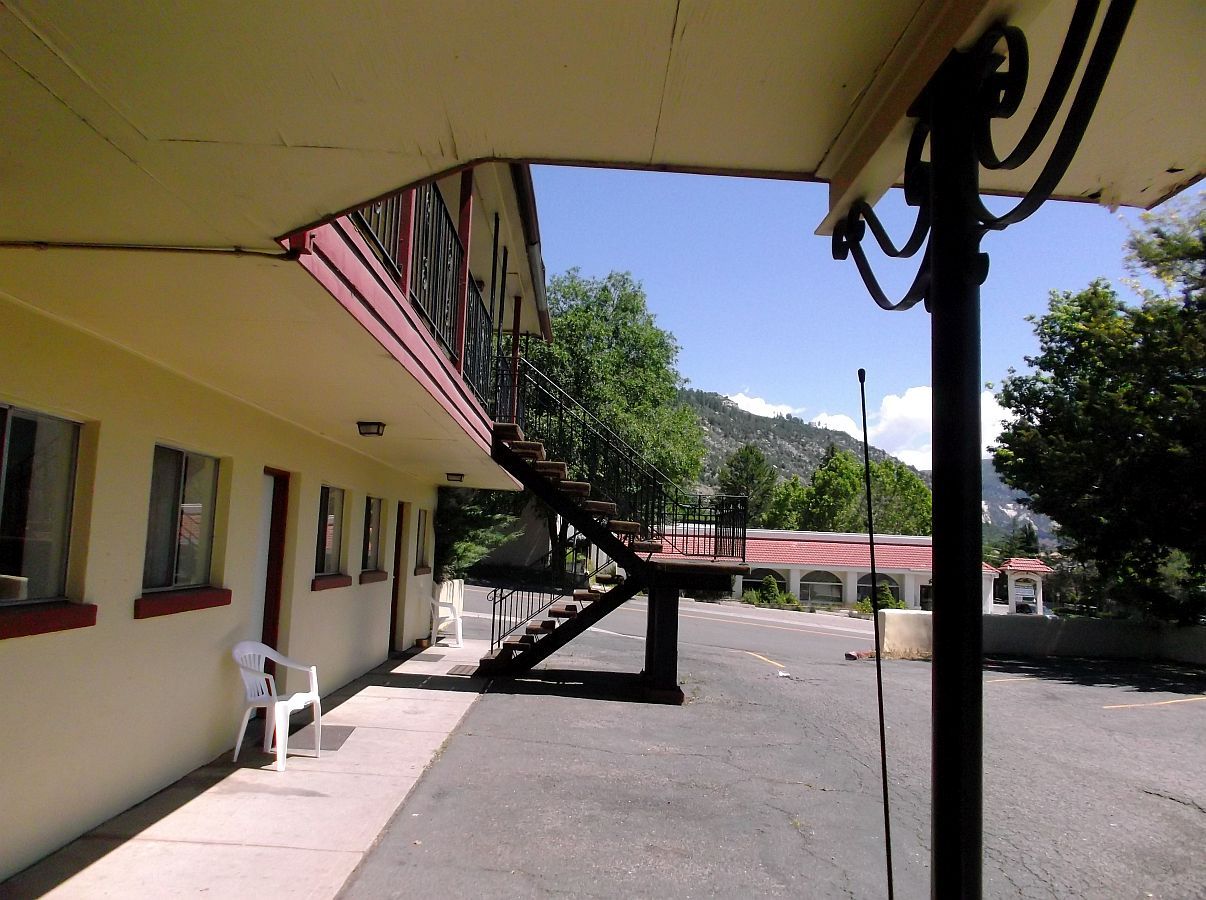 We took the route thru Pagosa Spring, Chromo, Chama, Los Ojos to Taos. We followed this local scooter all the way to PS. They were moving right along.
Stopped in Pagosa Spring for gas. We are still working on the tank that we got 202 miles ago in Naturita...averaged 41.6 mpg.
More beautiful country and great roads!
A different perspective-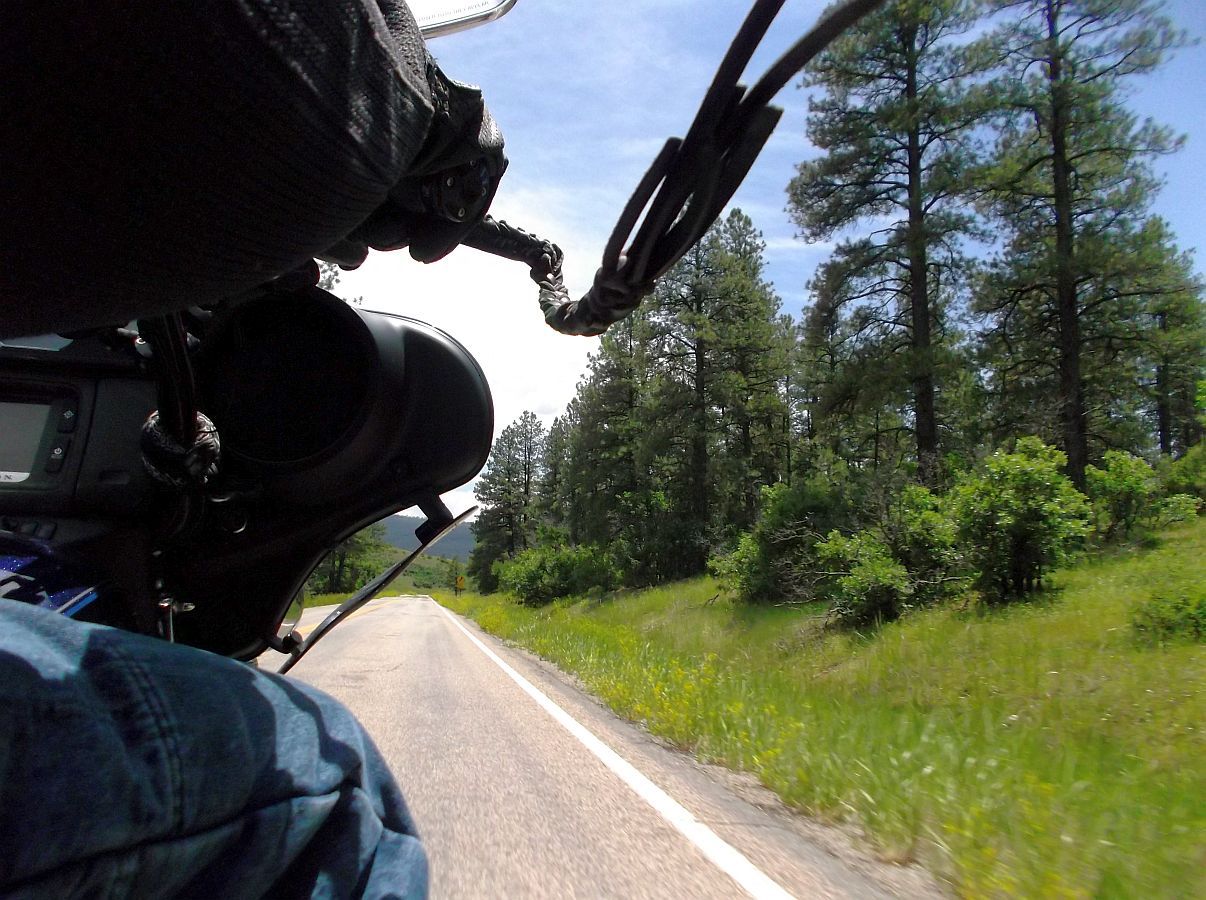 We blinked and passed Chromo...another great day for riding....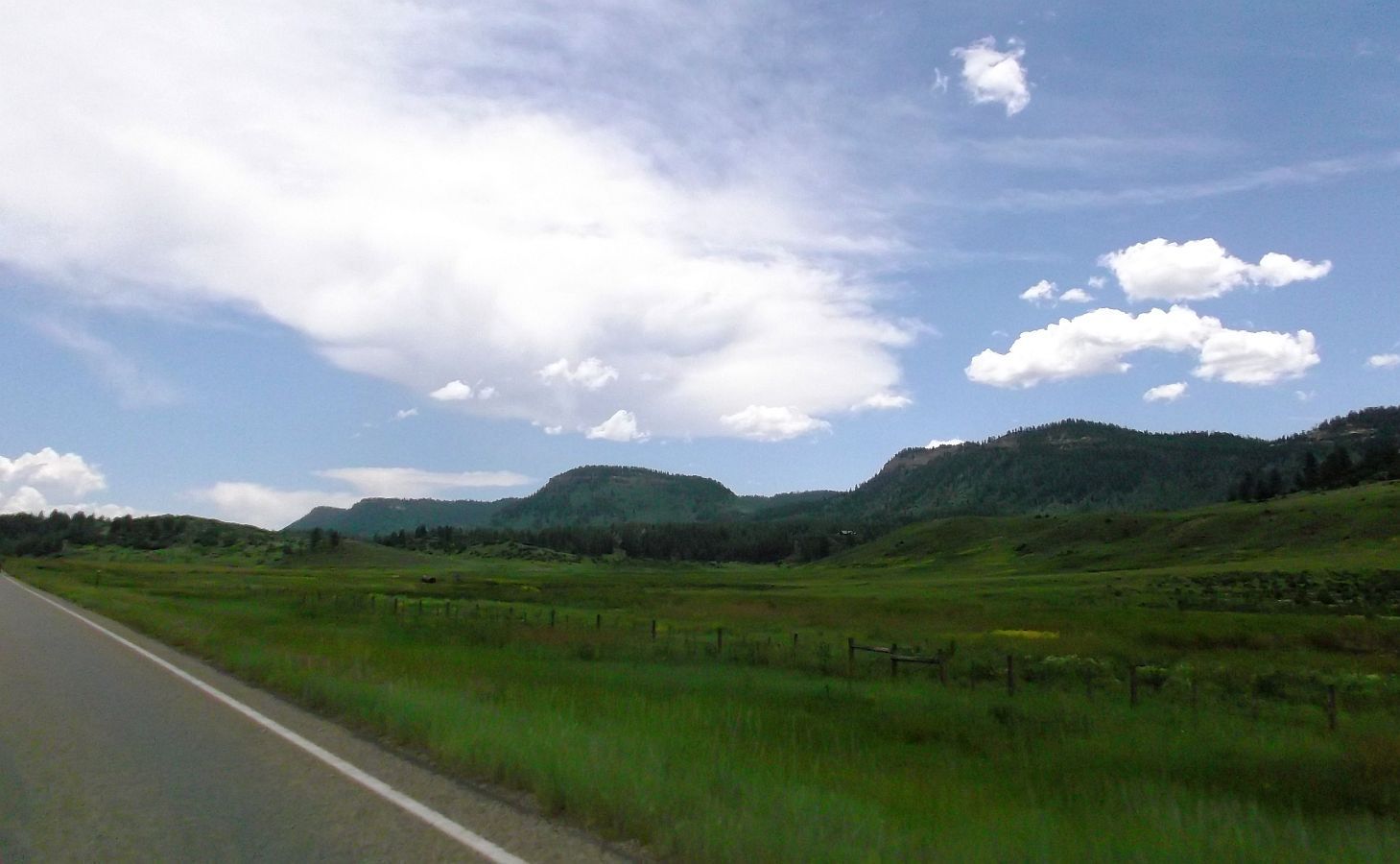 ...we've never been on any of these roads before, it's a totally new adventure as we cross into New Mexico!
If you look at the 64 on the map, past Amarilla, headed toward Taos...you can see....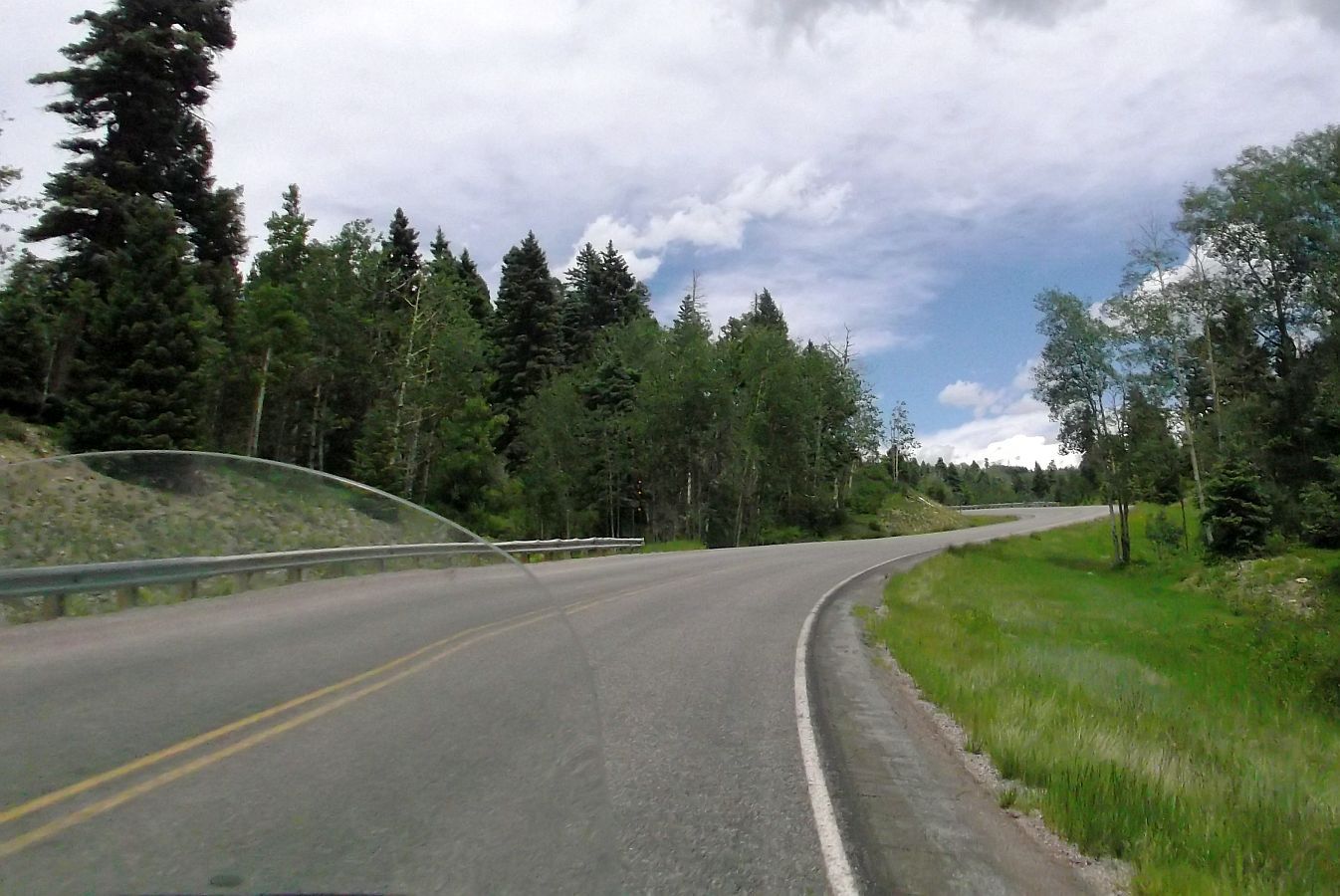 ...if you like the curves, elevation changes, and twistys, there's quite a bit of fun road!
This pic is a panoramic, about halfway up the hill.
More in next post.