Day 33 Concluded-
Day 33 Concluded-
A small waterfall as we got near the summit.
Here is a short video of some of the fun we had going up the hill to the summit of Wolf Creek Pass.
Click
HERE
to see the video.
At the summit. I've lost track of how many passes over 10,000 feet we ridden in Colorado, but it's been a bunch!
A look back as we start the ride down.
A picture of us both in the mirror. As you can tell, this has been an amazing day of riding. Colorado Rocks!
While we are really enjoying today, there is a bit of melancholy to the day. Tomorrow I am dropping Mary at the airport to fly back and see her dad.
We've been on many trips together over our 25 years of marriage...never had to interrupt one before, and finish it out separately.
Another look back at this beautiful country we're riding thru.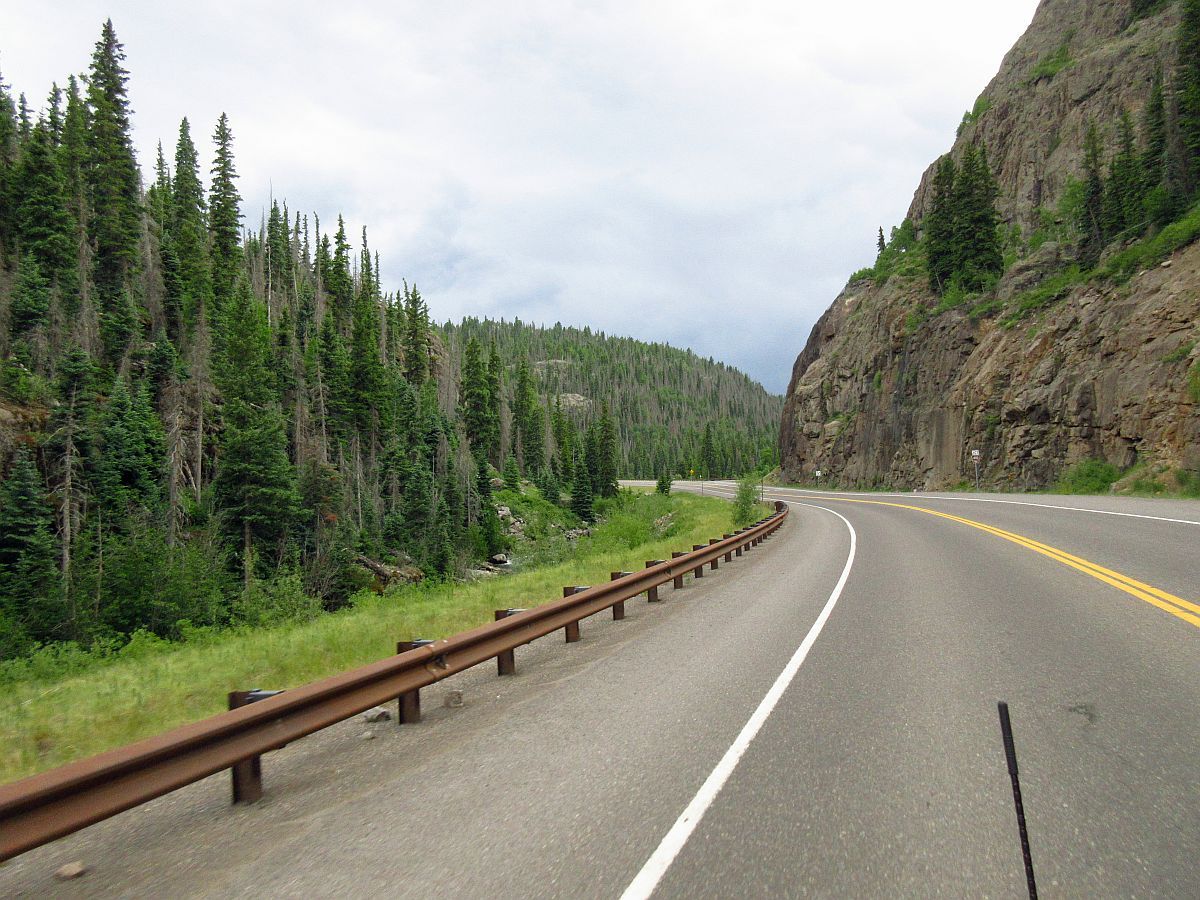 As we got near the bottom of the pass, the canyon walls narrowed up, and there was a pretty robust stream running along the right side of the road.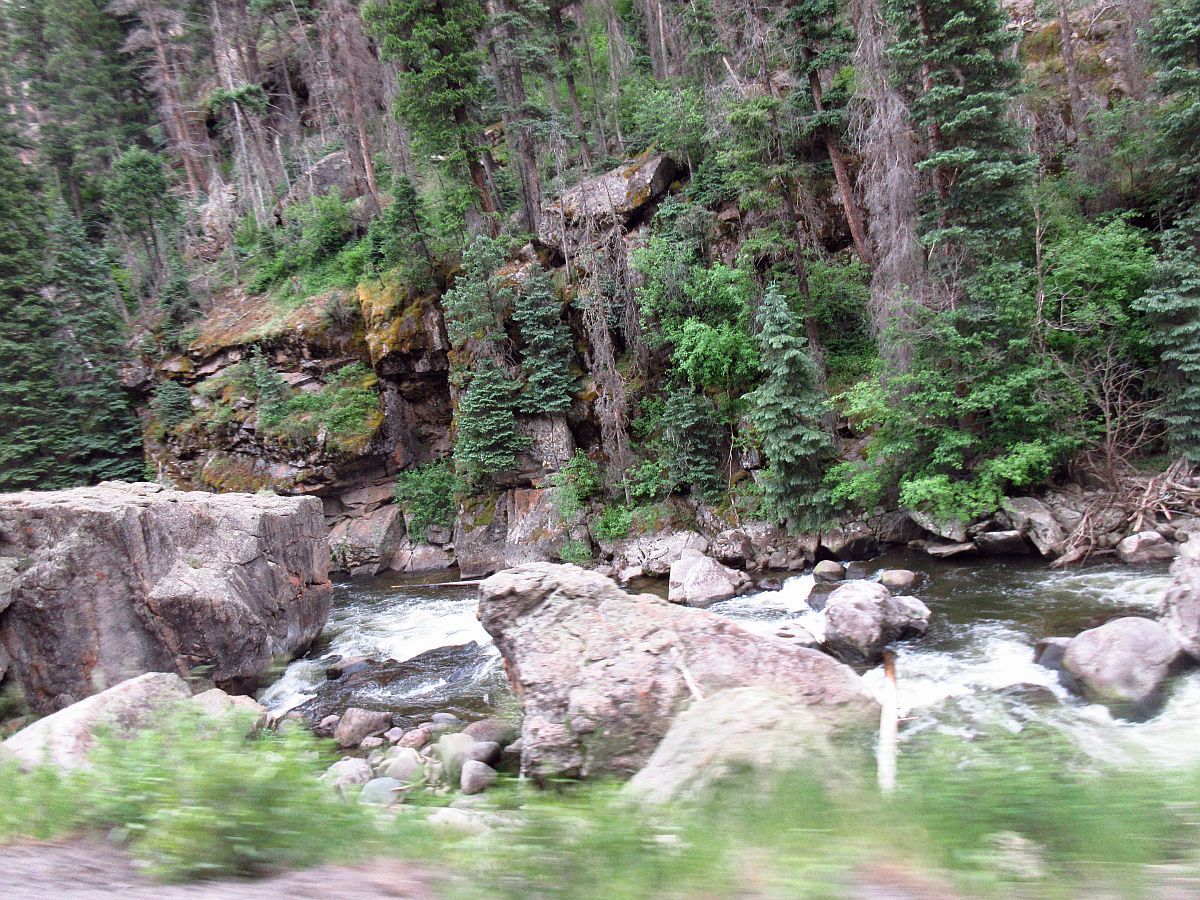 Here is a short video of the picturesque ride at the bottom.
Click
HERE
to see the video.
Headed into another heavy rain cell. Was only 5 minutes, but it was coming down hard!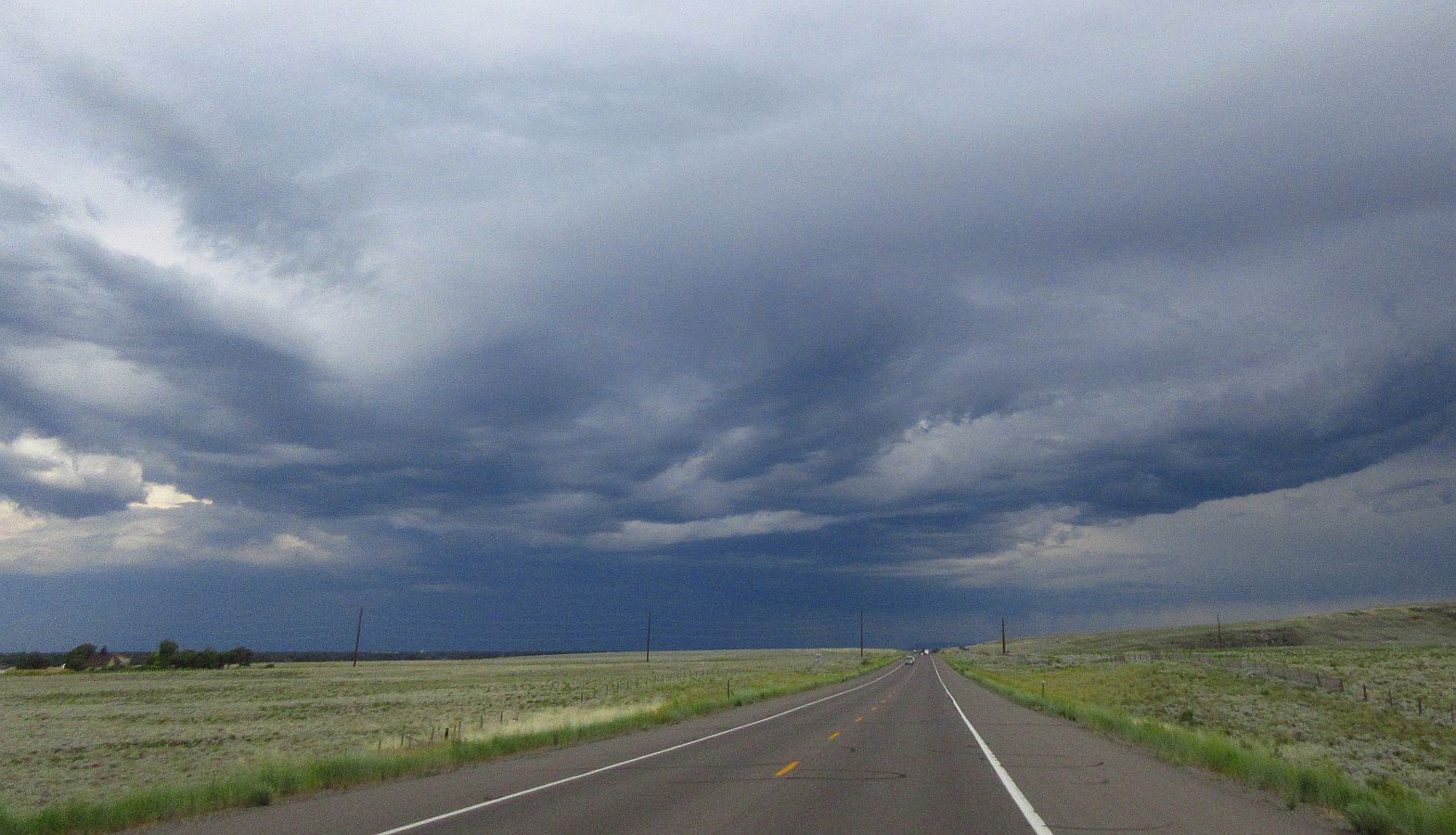 The TG is running really well. 40 mpg since we put on our rain suits. We are back at the same elevation as we started at 72 miles ago. Could not be more happy with it.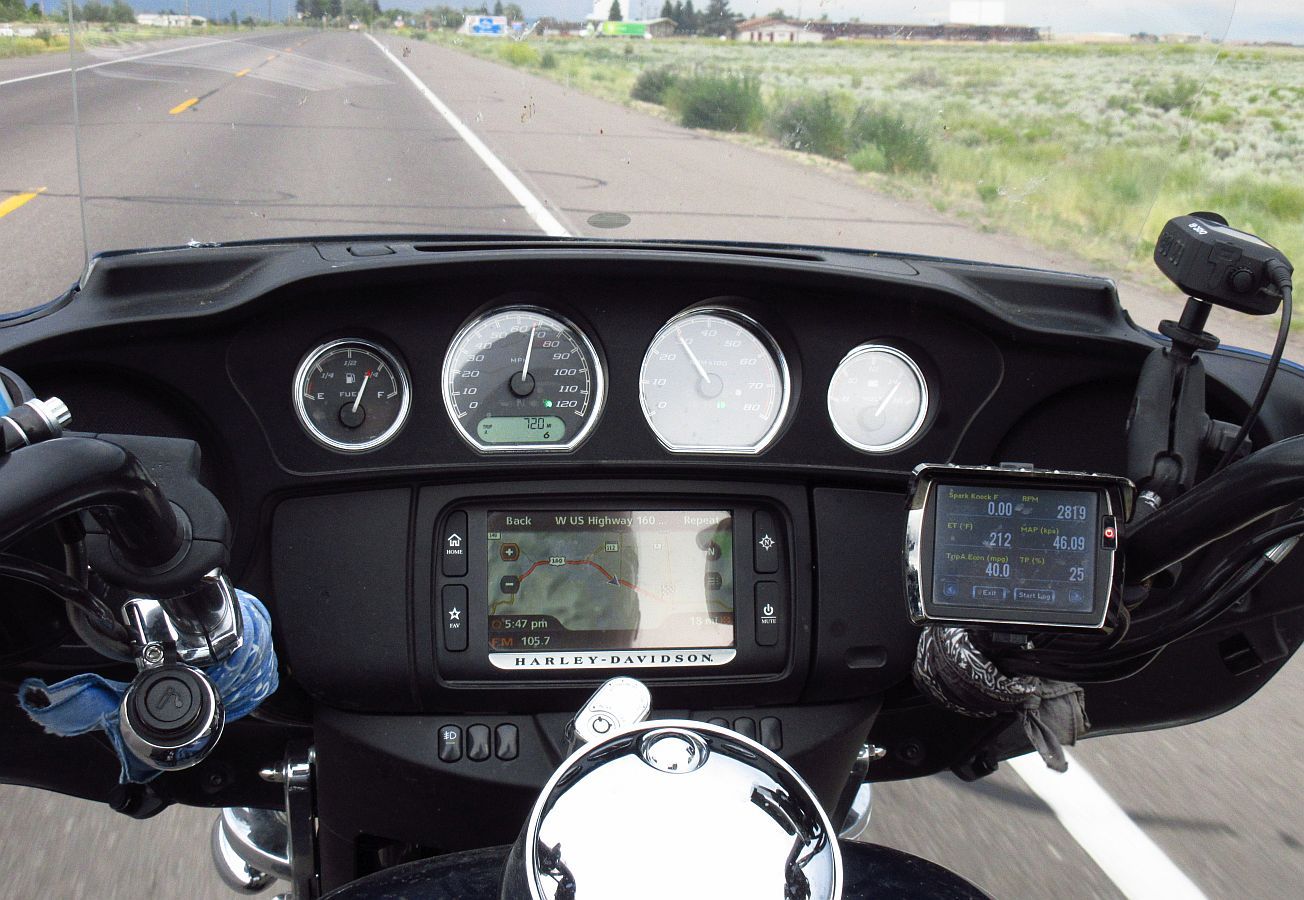 That is our motel in Alamosa up on the left. It barely started raining as we arrived. By the time we were unloading it was coming down hard.
What an amazing day! I hope I did not drag it out too much with 97 pics and a few videos...I pared it Way down as it was. We have really enjoyed our time in Colorado.
Day 34 coming soon.