Day 33 Concluded-
Day 33 Concluded-
We've not traveled this road before, but it sure looks like we are headed into a storm. When we stopped for gas we put on our rain suits.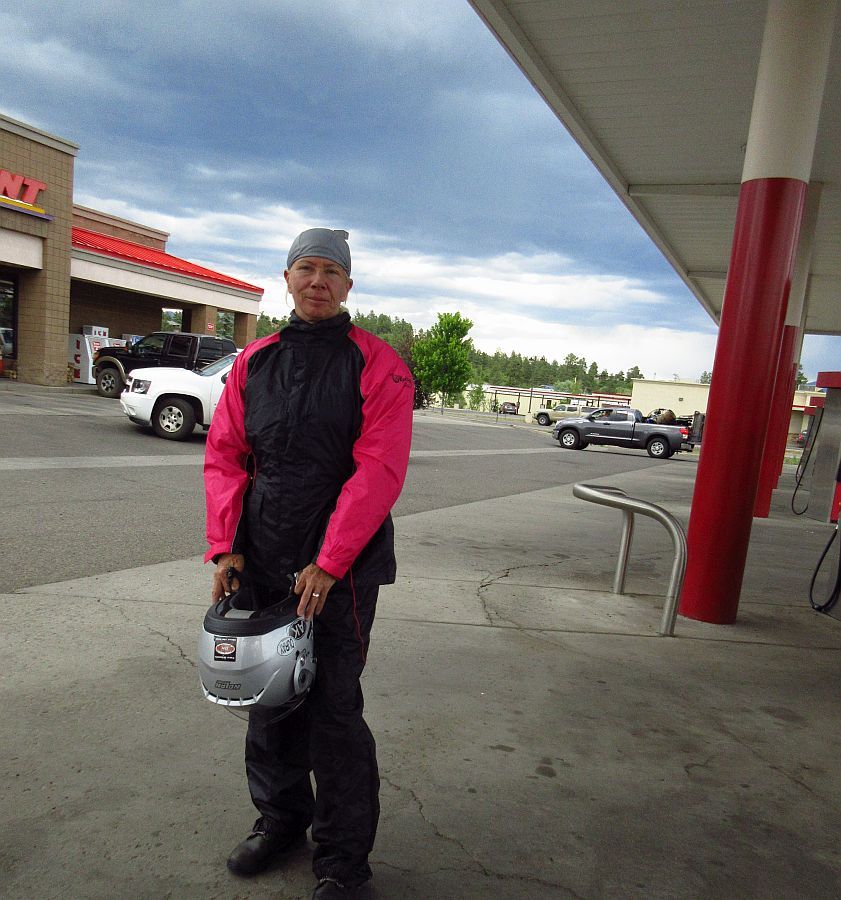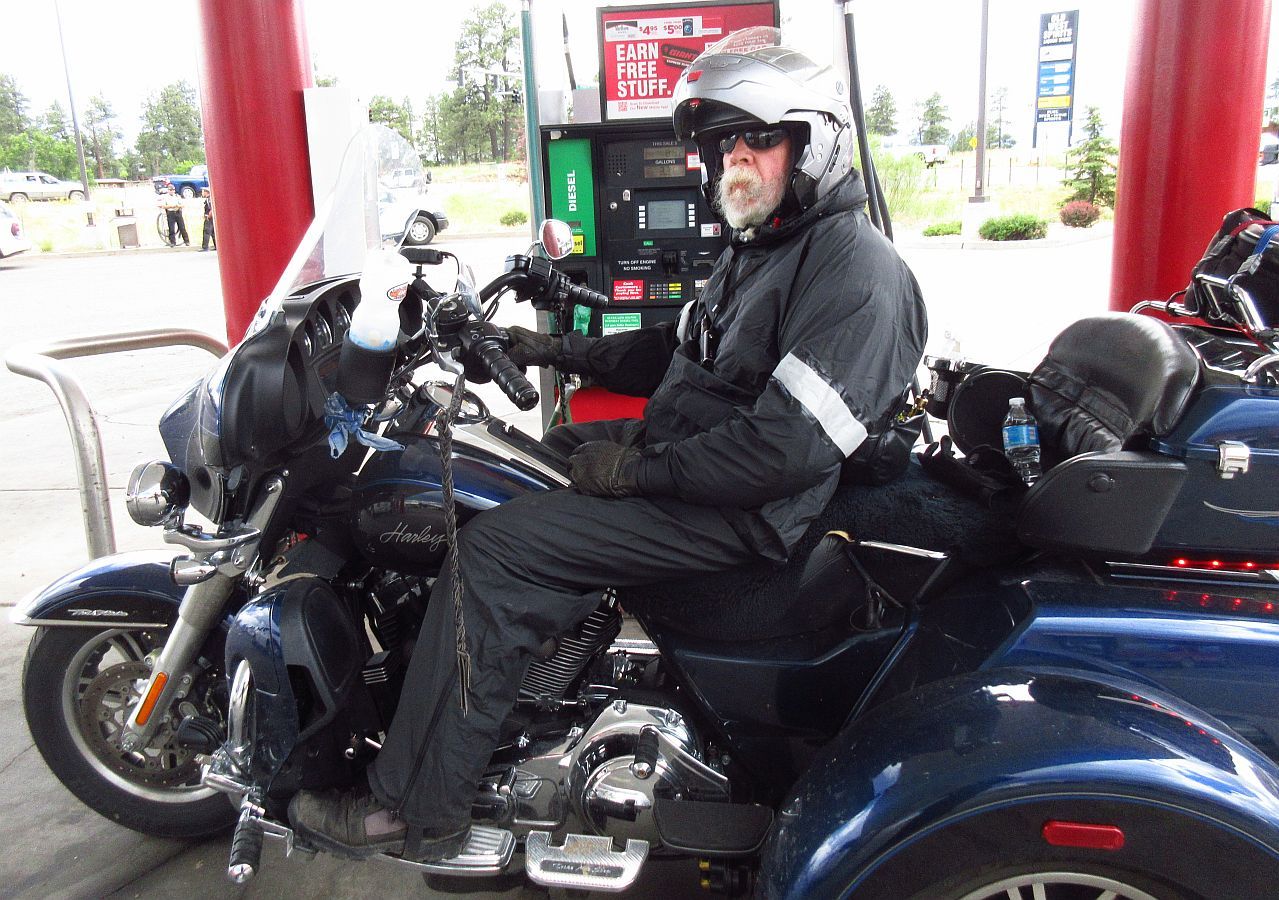 Back rolling...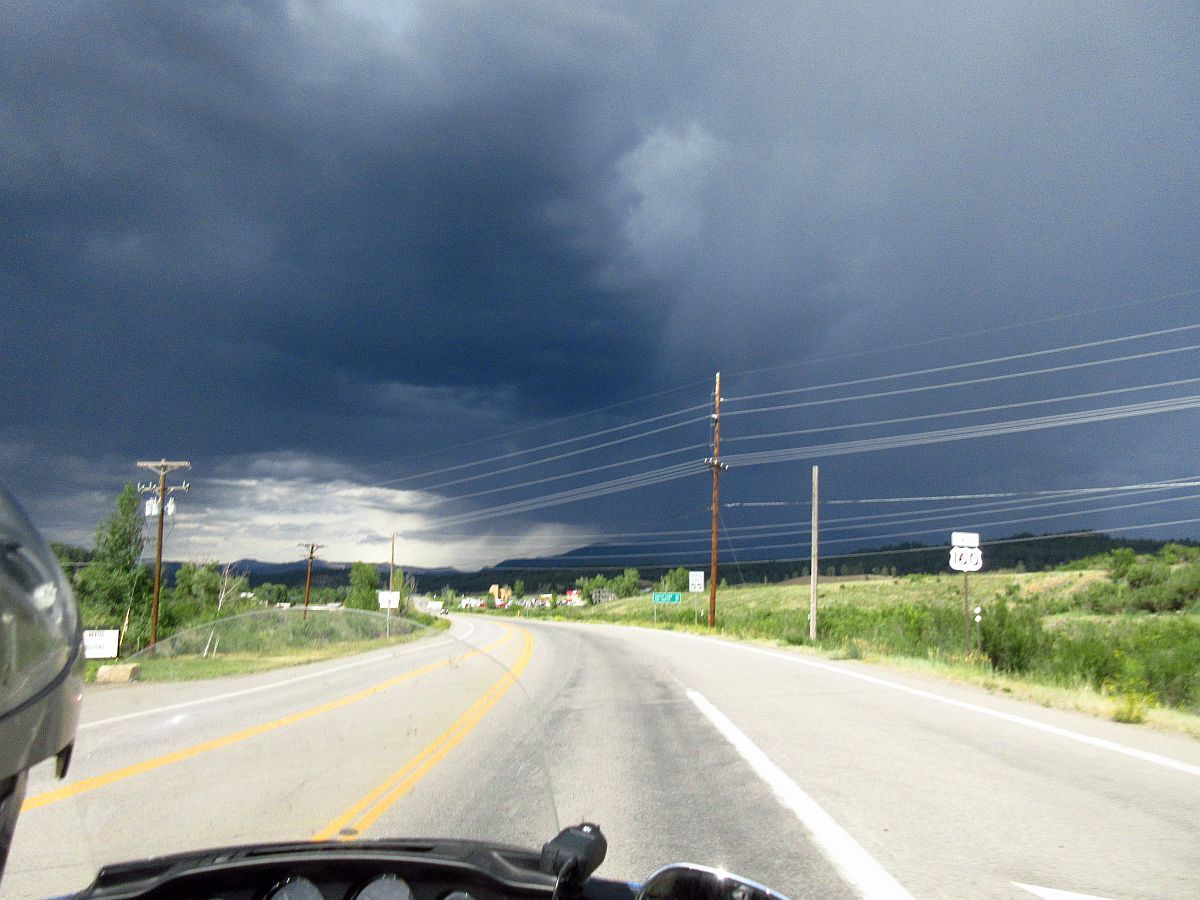 ...it looks like we're going to miss the worst of it. We are starting to hit roads that have already had the storm pass over.
But there is no avoiding some of it. There was a fair amount of lightning off to our right, but only rain ahead.
This was the last pic Mary took before tucking the camera away for the next 30 minutes. It got very heavy....in this pic, when it was just starting, you can see a good amount of rain going above and to the left of my hand.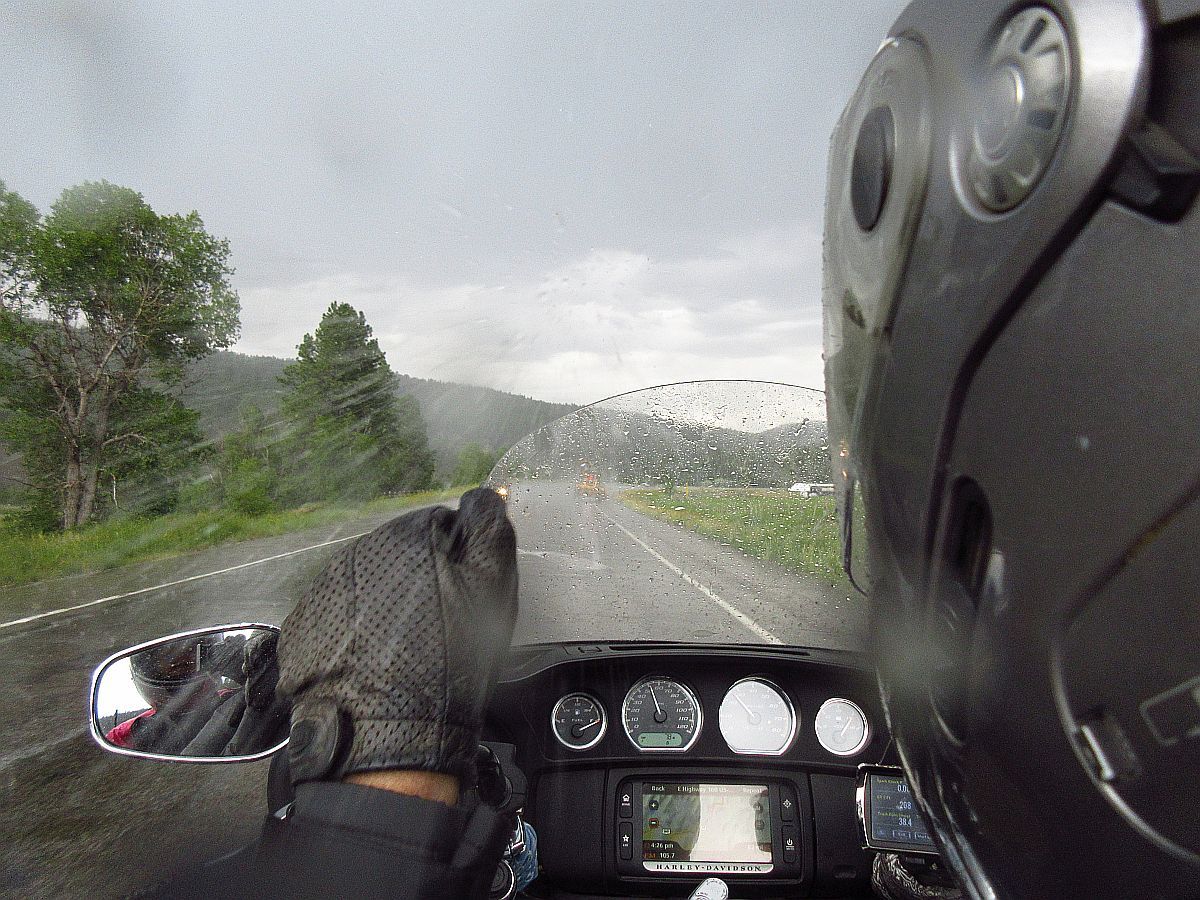 I got just a snippet of video. The video camera somehow was seeing much better than I was. lol It was coming down pretty hard. I almost pulled over.
We hit a low spot in the road where the front tire hydroplaned briefly.
Click
HERE
to see the short video.
After a bit we came out of the storm and just ran in and out of light rain the rest of the way up the pass and down the other side.
This is a really fun road, and though it is a bit wet, we had plenty of traction...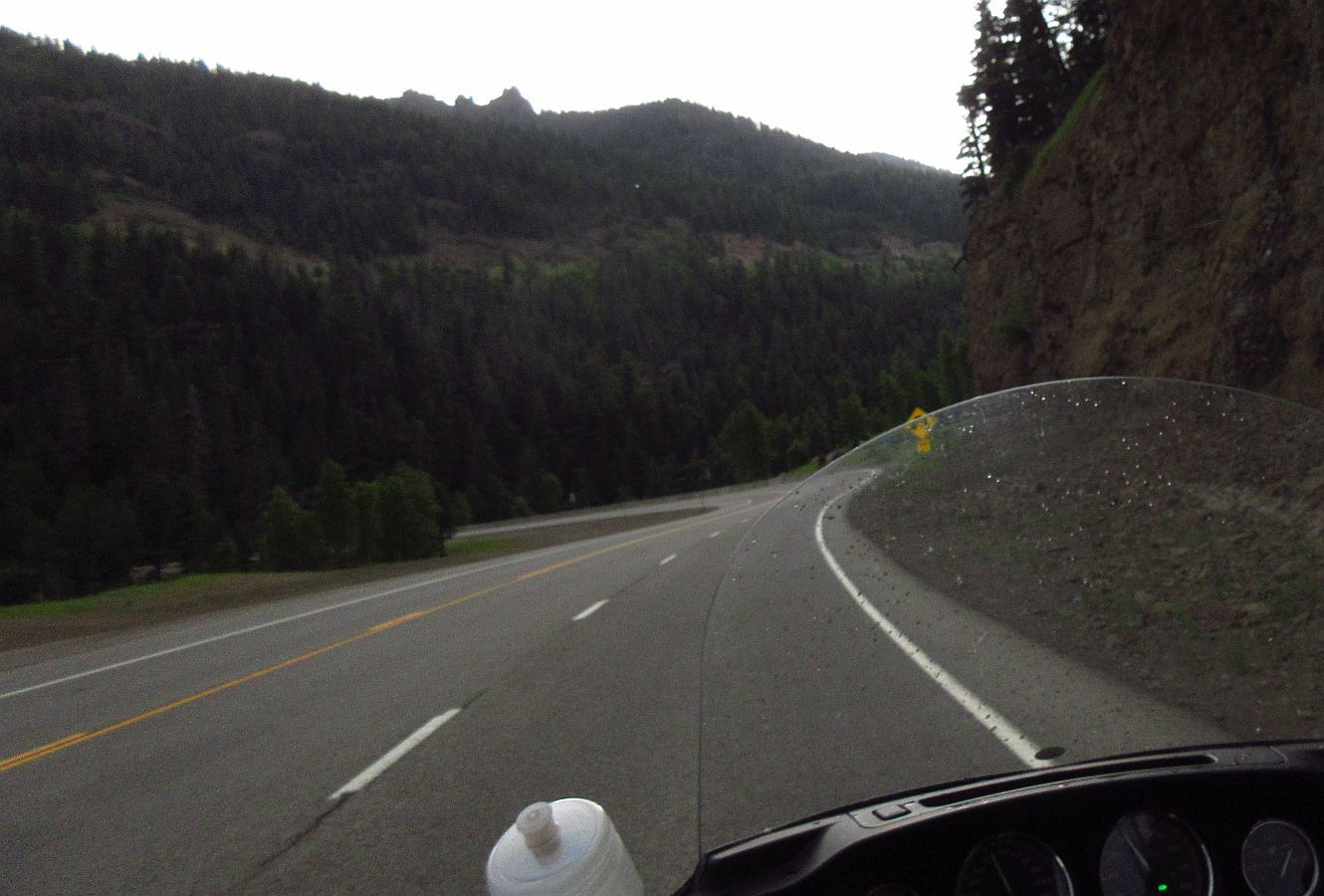 ...for some spirited riding.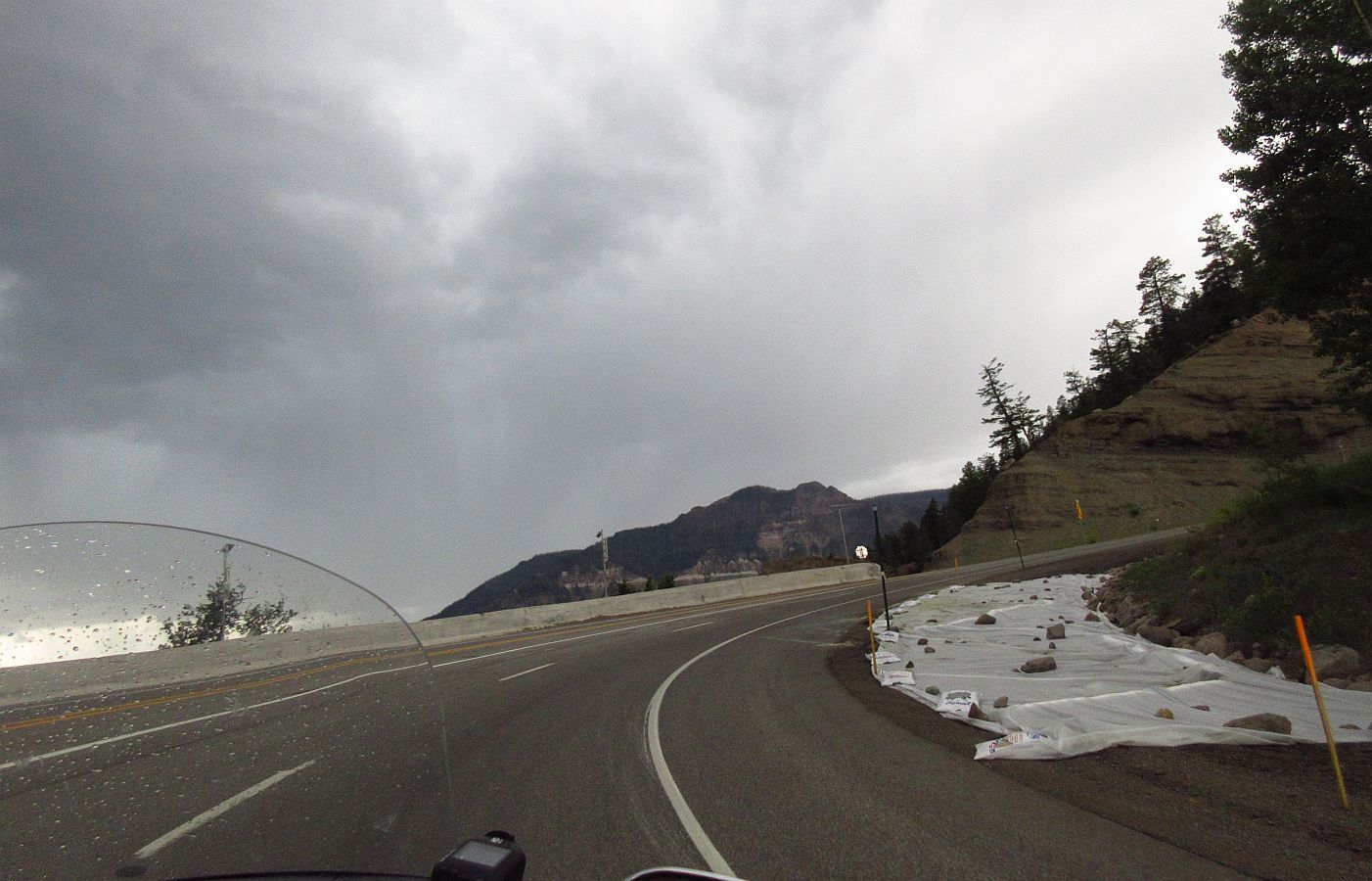 More in next post.