Day 33 Continued-
Day 33 Continued-
As we got near Silverton we ran into stopped traffic. While we were waiting our turn to go thru the 1 lane, 1 way section, this Hot Rod drove by.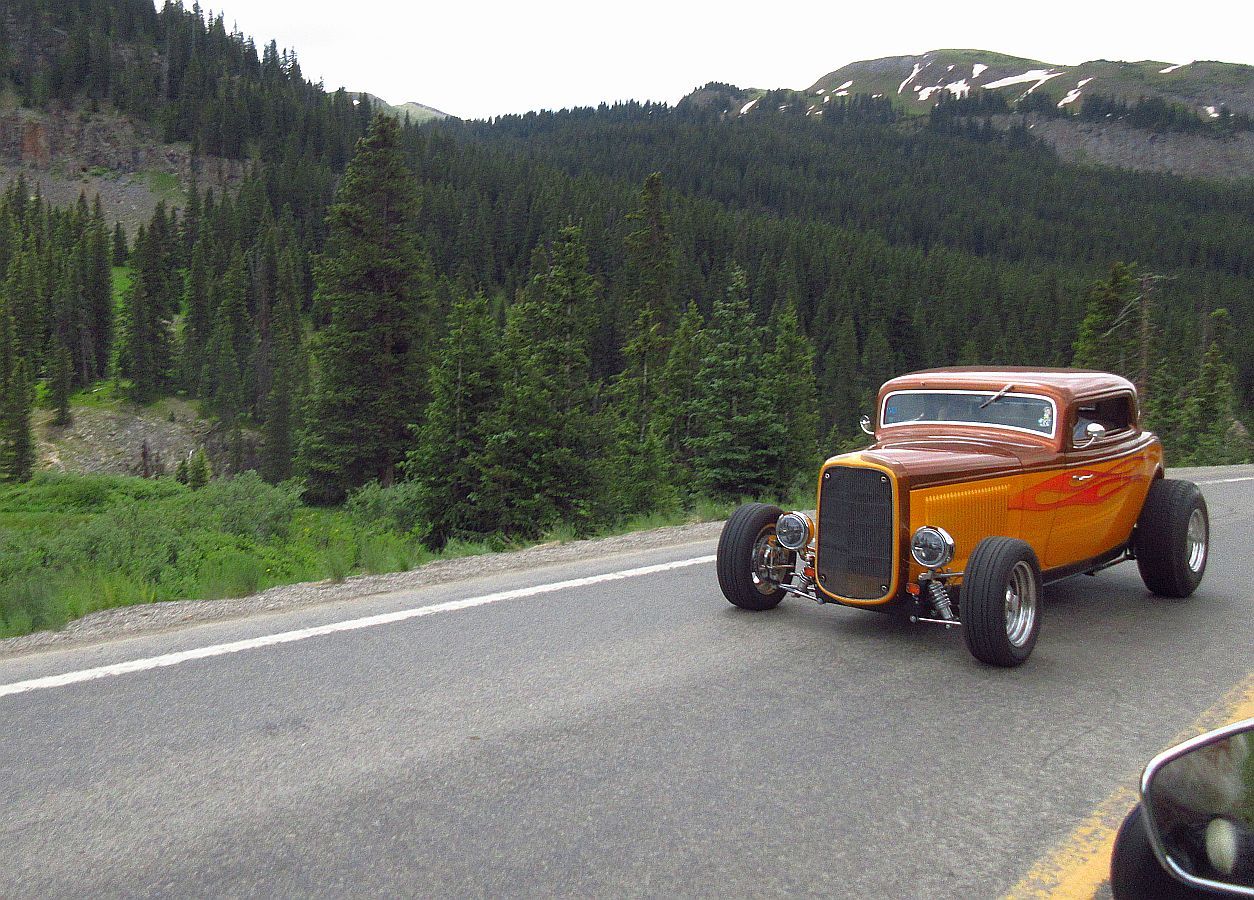 After waiting better than 30 minutes, we finally started thru the construction zone. As you can see, there was not much room to work or travel between the rock and the edge.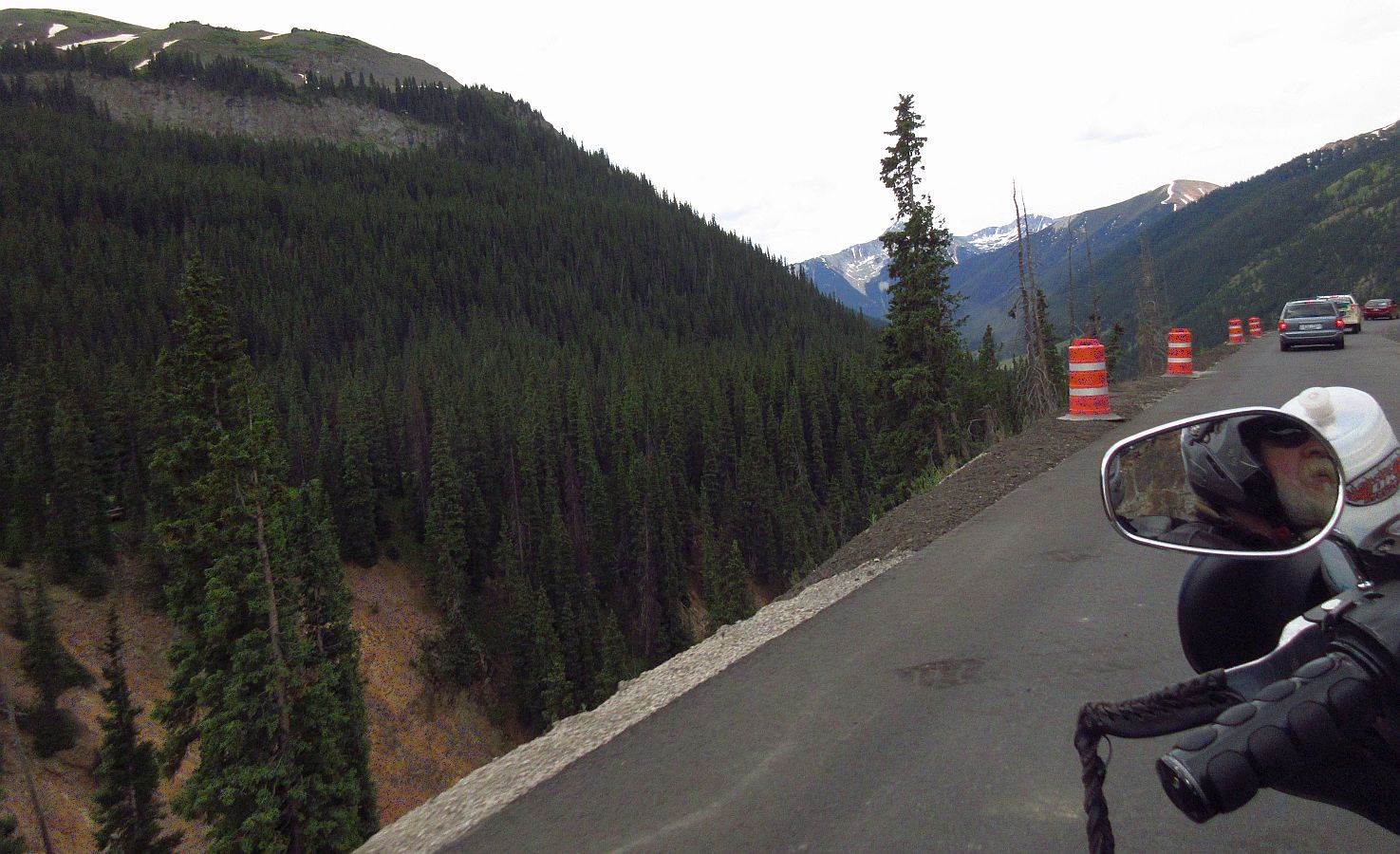 Back rolling, this is a fun road and I was not behind those cars by the time we were thru the first curve they're slowing down for in this pic.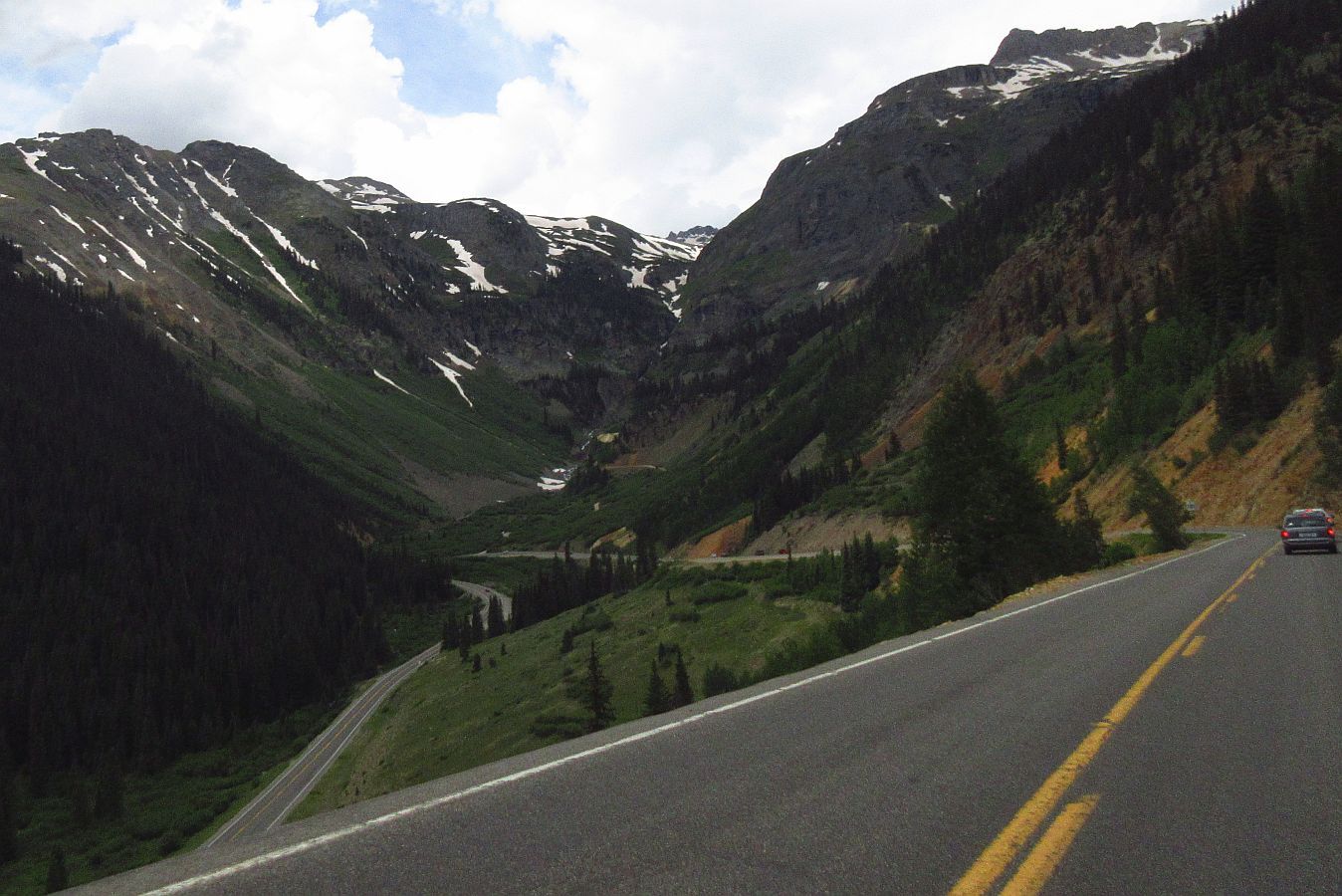 Some fellow travelers.
Mary in the Mirror taking a photo of "Colorful Colorado".
The town we passed up last time we rode the Million Dollar Highway-
We slow rolled down the asphalt Main Street, all the way to the end. There is a Museum there. Part of the museum is the historic jailhouse.
More in next post.