Day 33 Continued-
Day 33 Continued-
Couple more pics on the dirt/gravel Main Street-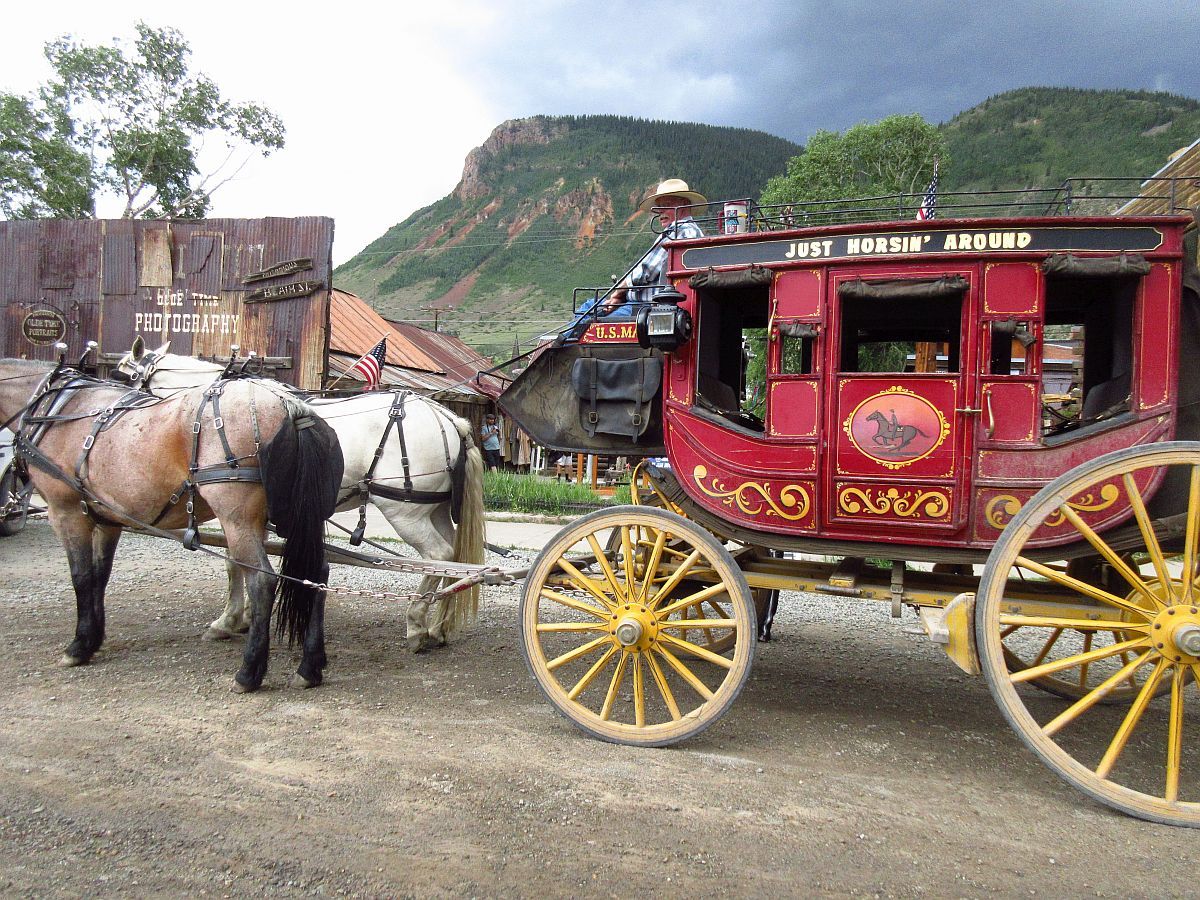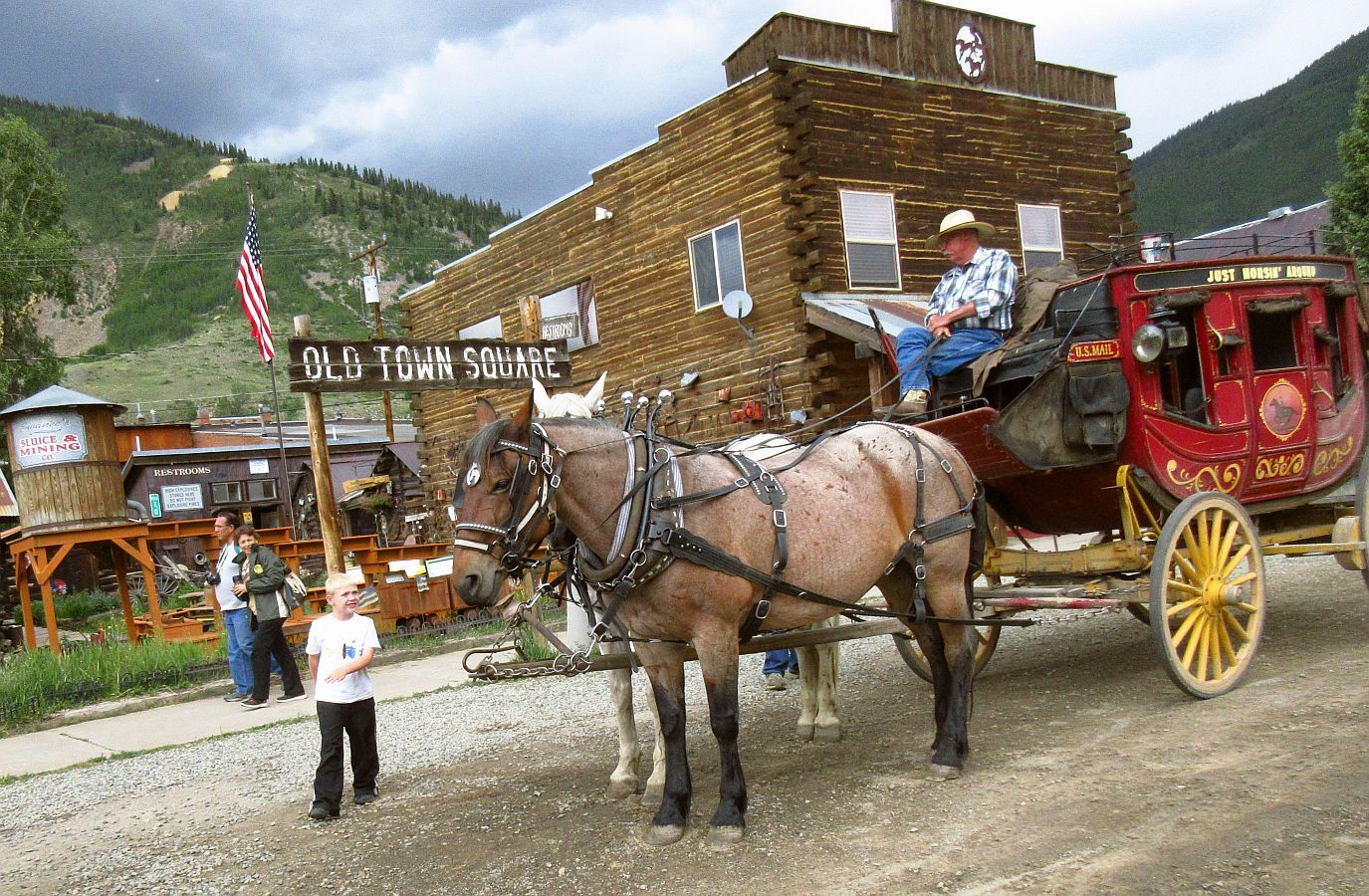 Back on the asphalt Main Street. Stopped in for a couple minutes at the highest elevation HD store in the world. No bikes, just knick knacks. Picked up a poker chip.
Back rolling- A look back at Silverton.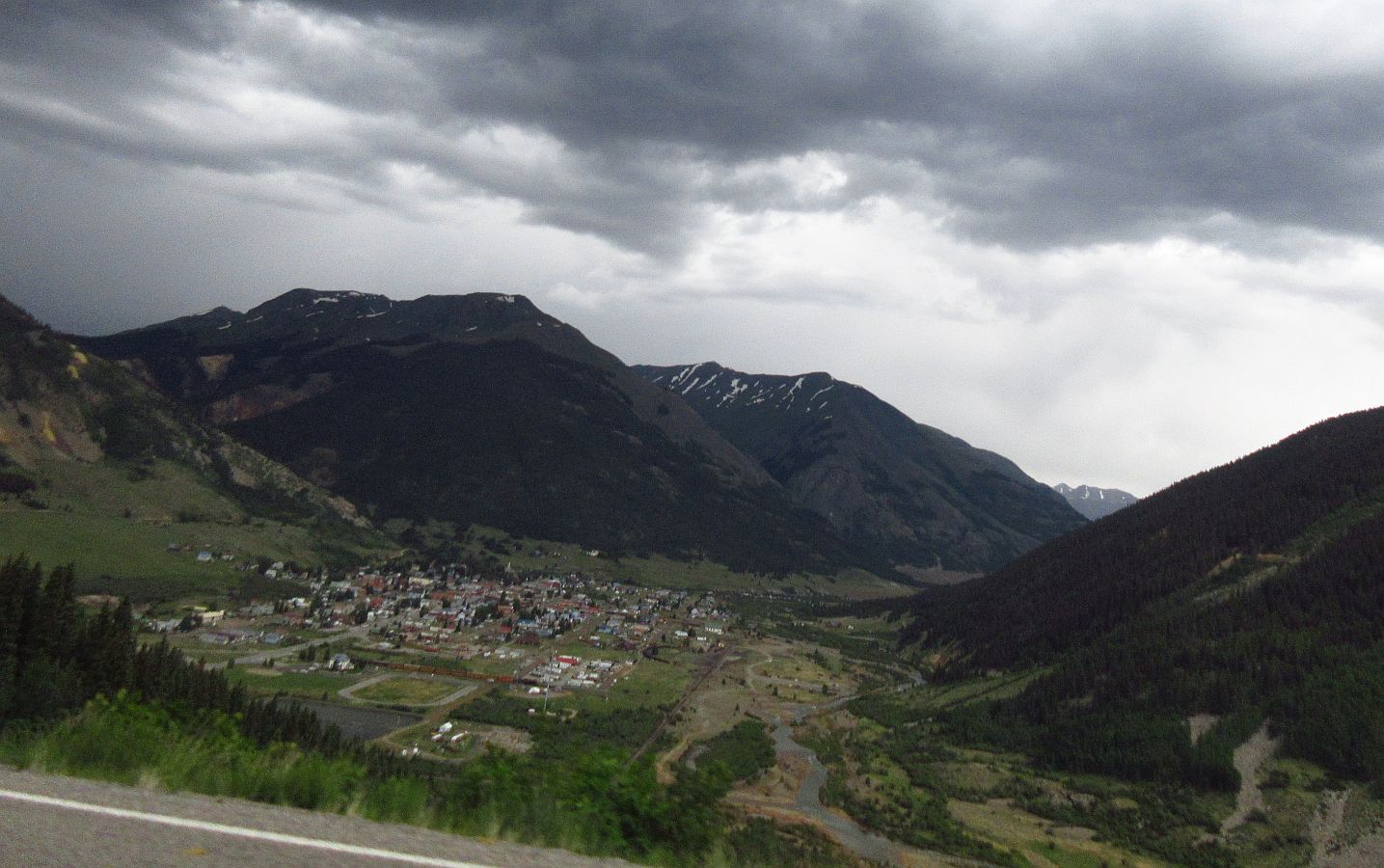 This is a fun road, still got a ways to go to Durango, where we turn east.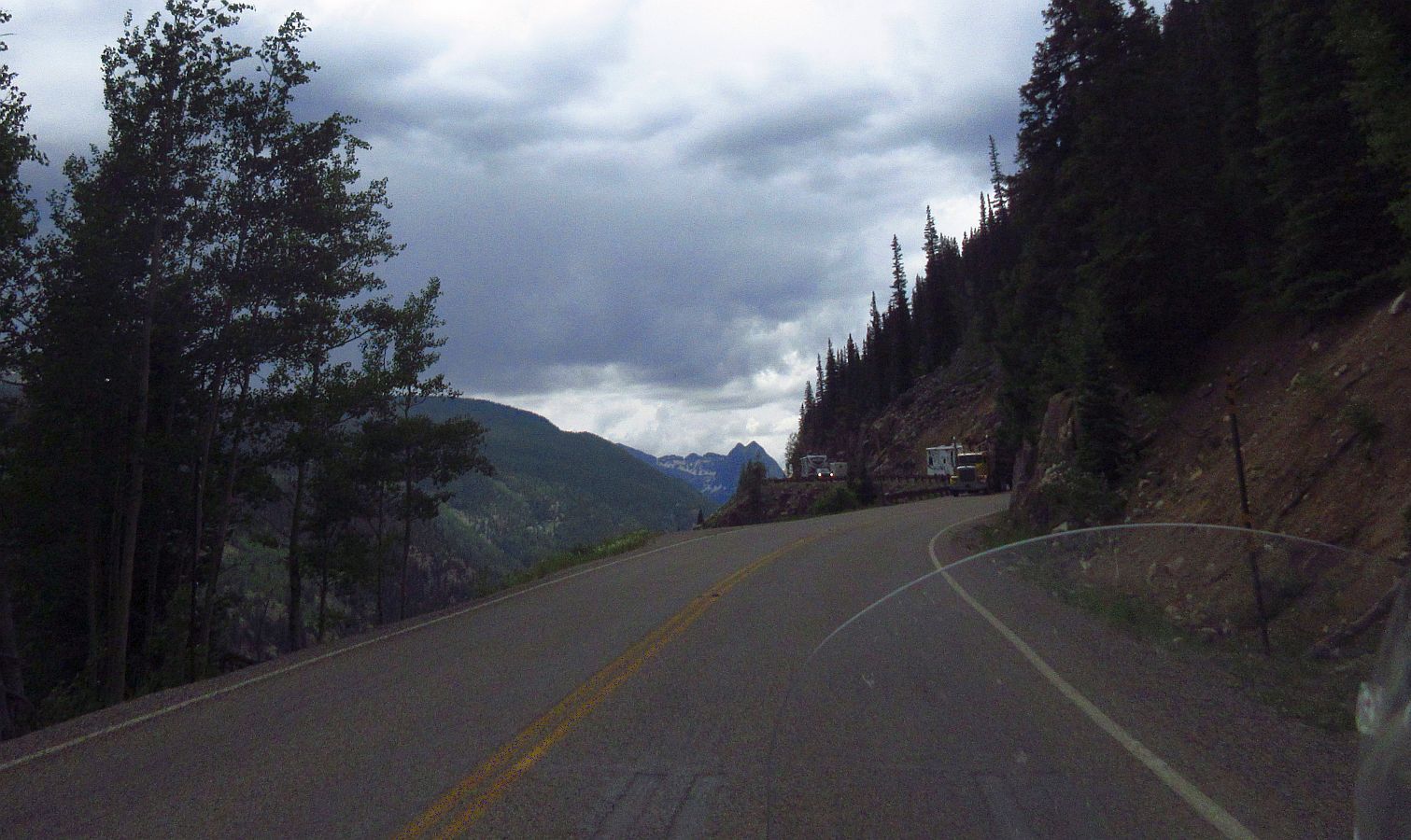 We forgot to change batteries in Silverton, so we stopped on the side of the road here to change them out. I decided to walk down to this stream and see if my boots were still waterproof...and to see how cold the water was. These boots have well over 70k miles of riding on them, still holding up well, and still waterproof. The water.... IT'S COLD!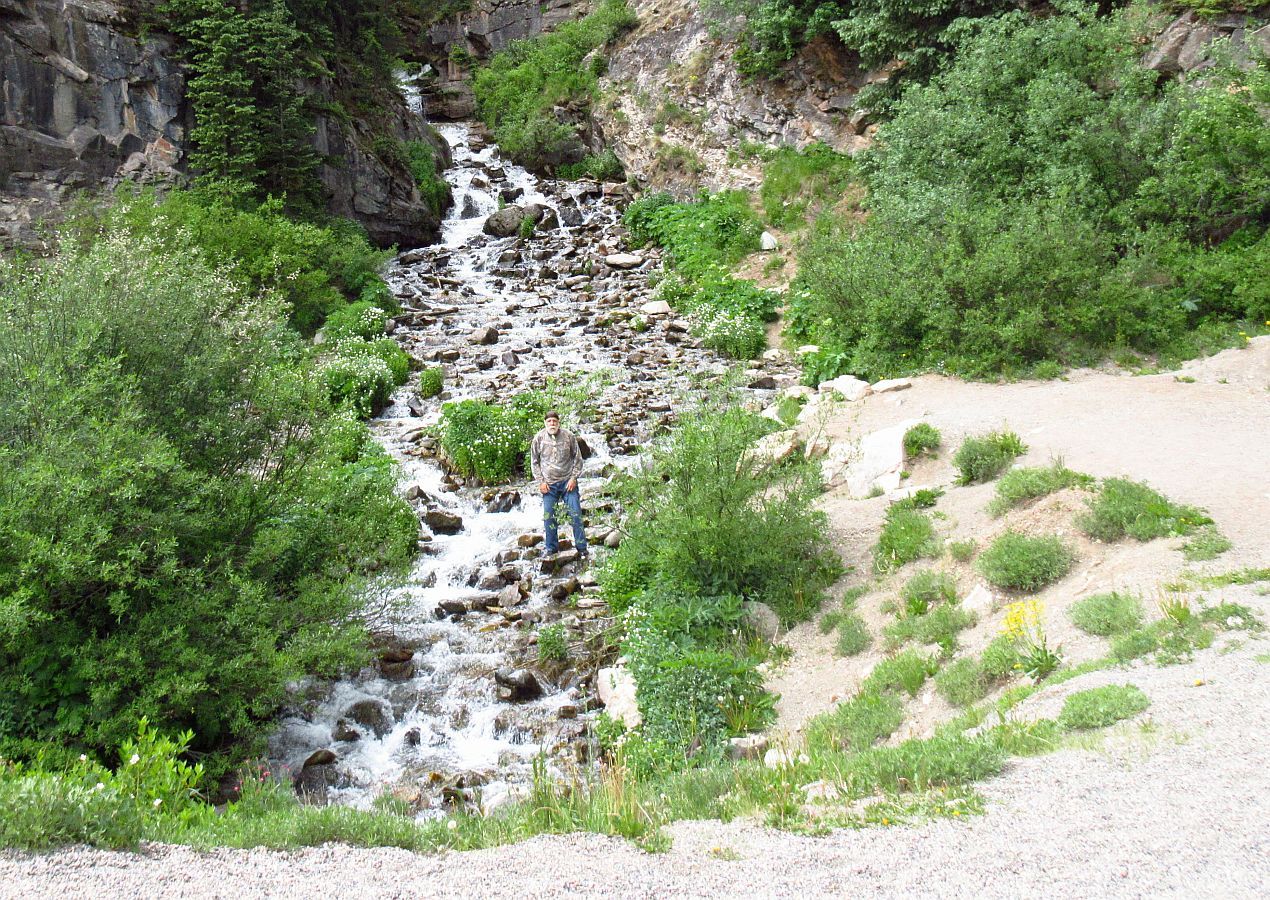 Great pic looking back of this beautiful area!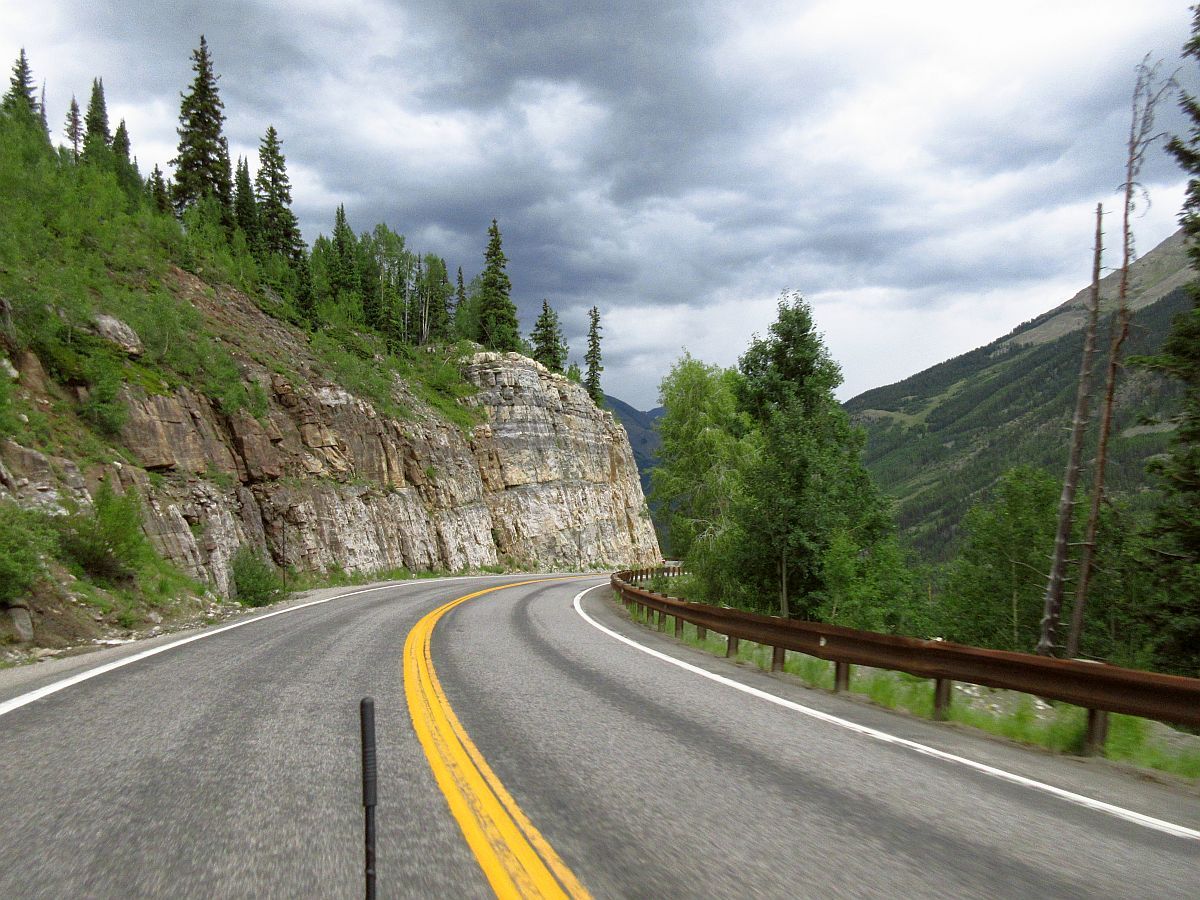 A look ahead at a upcoming curve...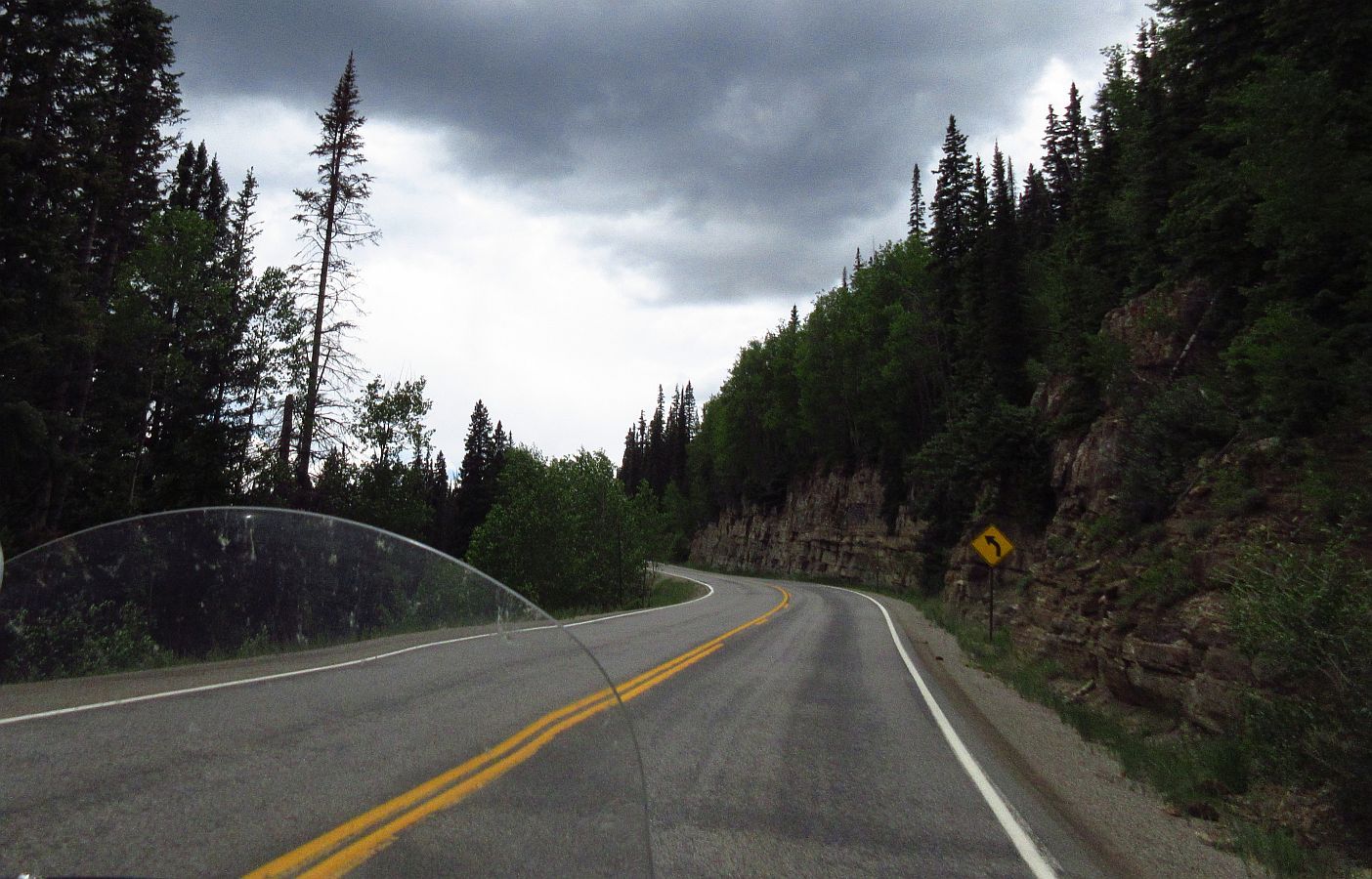 ...a look behind at the same curve. Very different perspectives.
Beautiful view, even with rain threatening.
More of Day 33 coming soon.