Day 33 Continued...
Day 33 Continued...we only made it as far as Borger, Tx.
For about 100 miles we ran in and out of storm cells. Here is one we missed, off to the right of the road.
Looking ahead, it is relatively clear for awhile.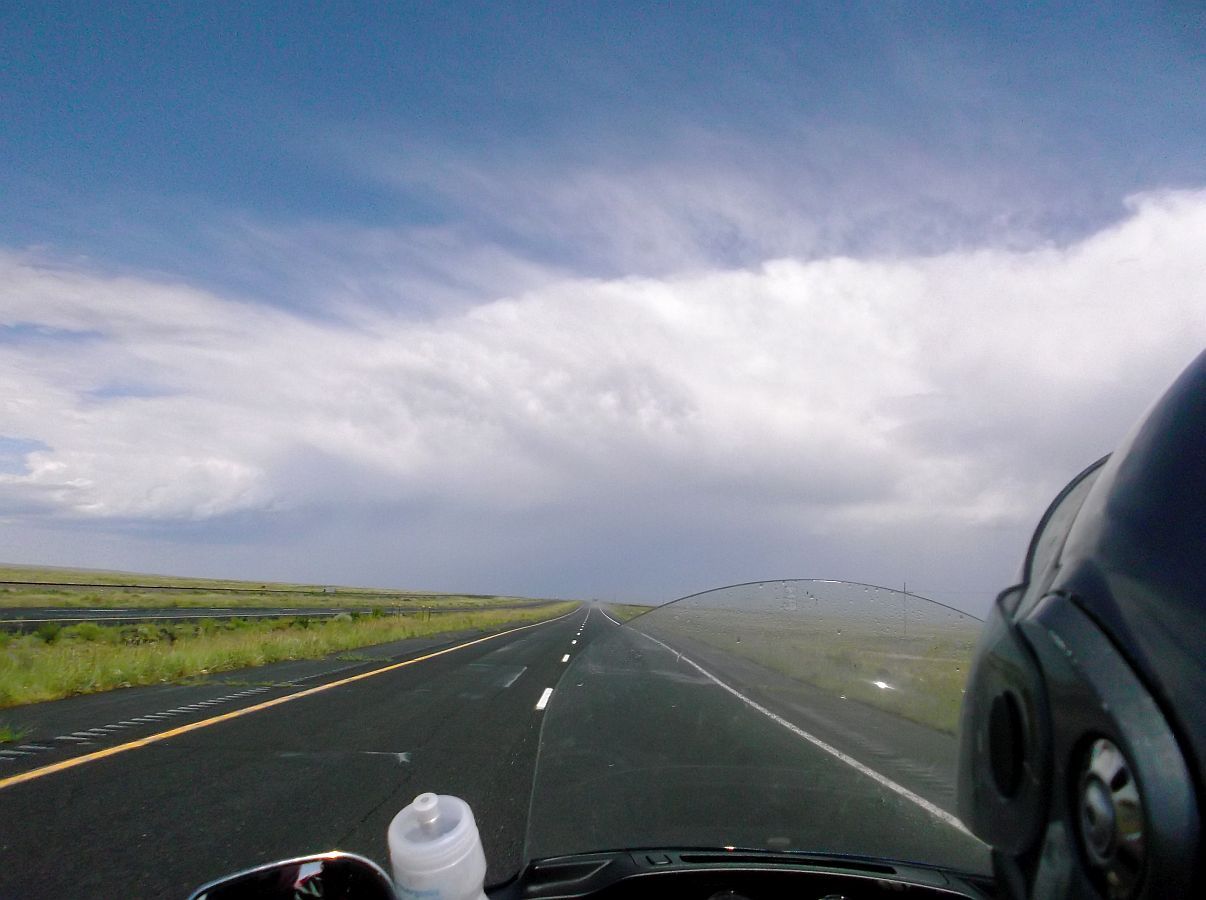 Then as we are crossing into Texas, it starts up again.
Fixing to get dumped on again.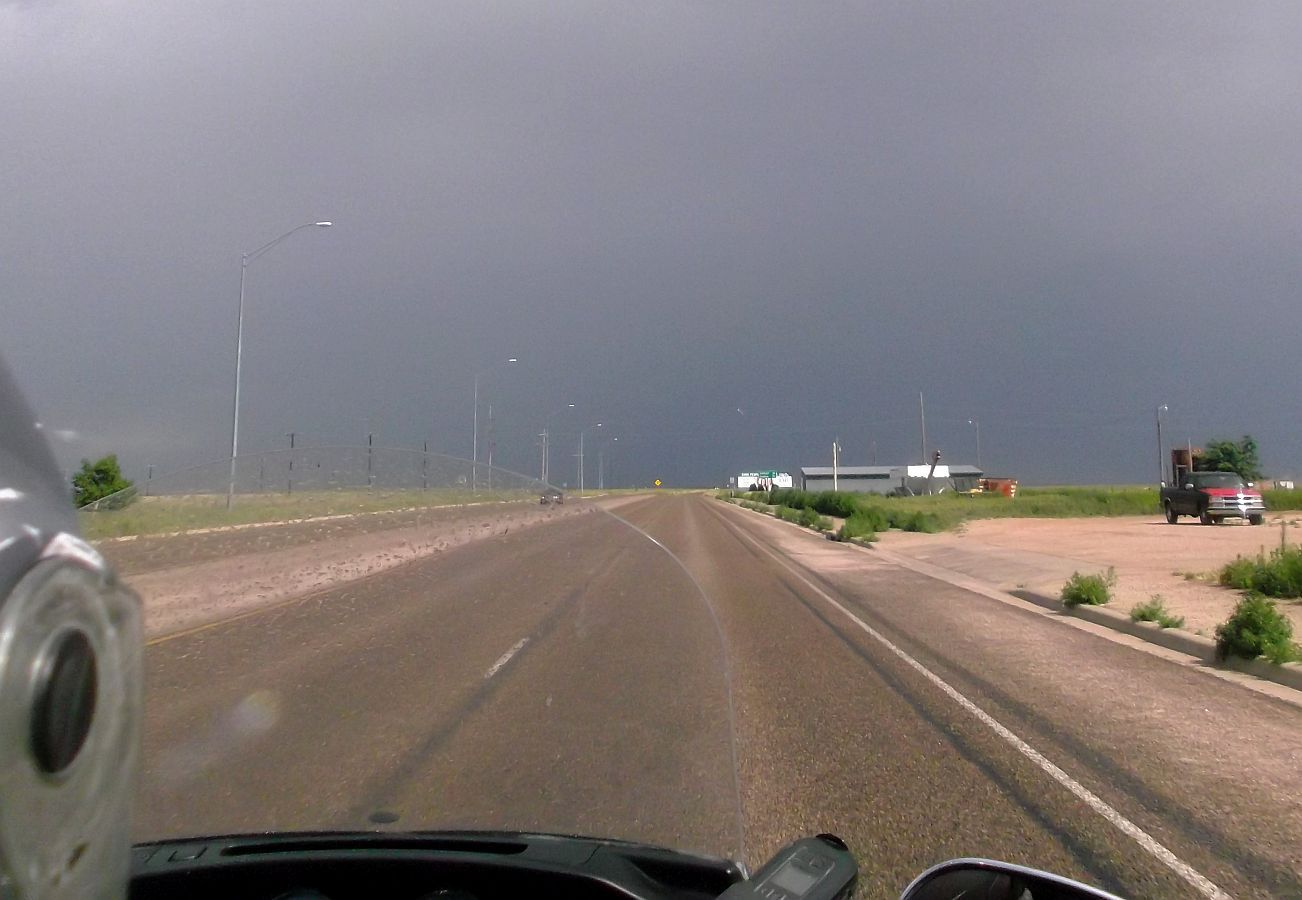 Mary takes a pic, in-between cells.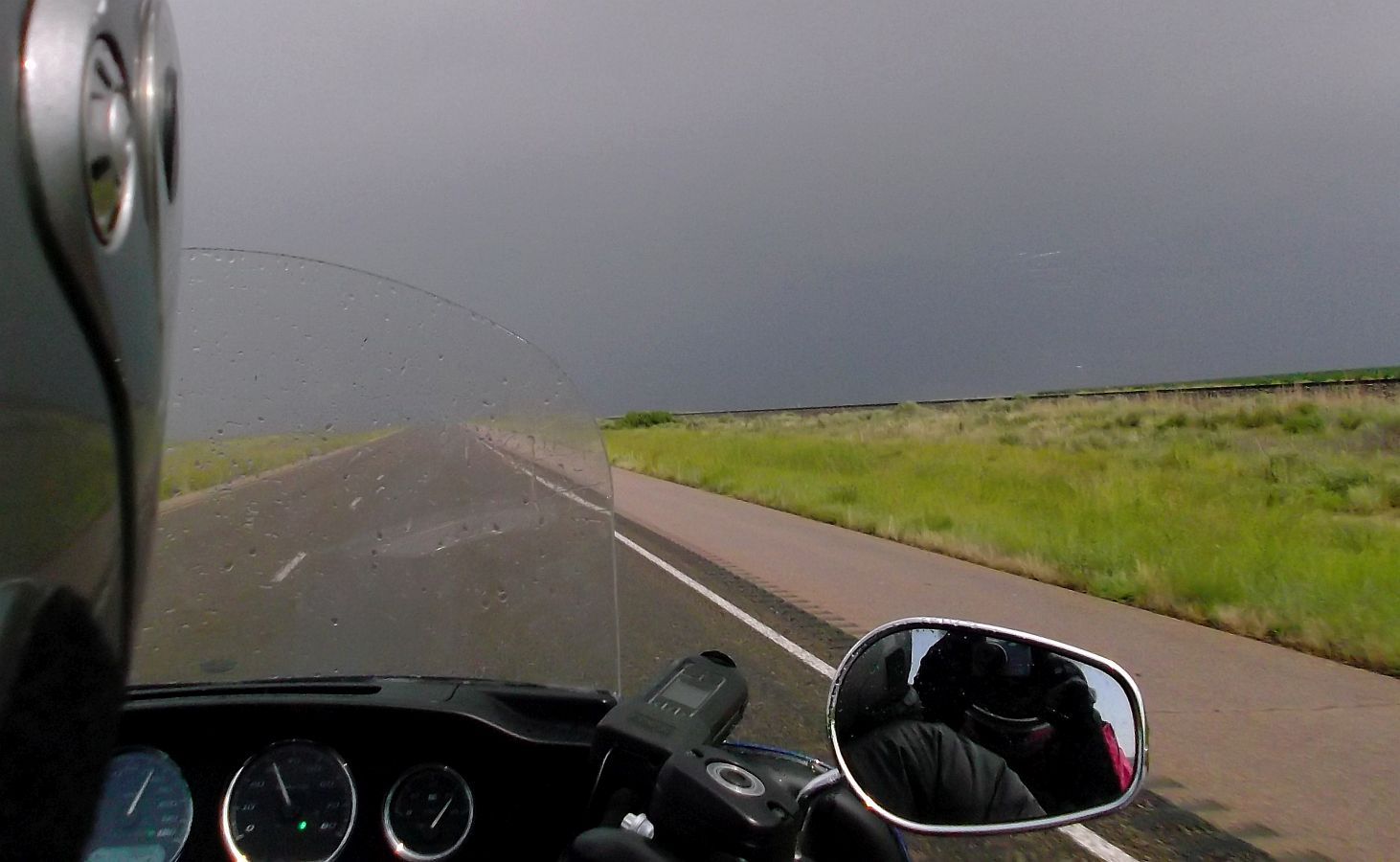 We finally broke thru all the storm cells for the rest of the day...
...All the while, the TG is running great, handling everything well. Texas is nice, even the two lane country roads have a 75 mph speed limit.
Check out Marys' arm stretched out for the pic in the gas cap cover.
The rain storms provided some variation to the relatively long, flat, straight roads in Texas!
We did not make it to Elk City. During the heavy parts of all the cells we passed thru, we had to slow down quite a bit, due to visibility...well, actually the LACK of visibility. lol
Here we are dropping down in to Borger, TX, where we stopped for the night.
We got a motel right across from the grocery store. Walked over there for supplies.
The rest of Texas, Oklahoma, Arkansas, Tennessee, and then home, coming soon.