Day 34 continued.
Day 34 continued.
Cloud pic on the I-40 in Oklahoma.
Coming up on OKC...that is interesting.
Lots of cars and lots of lanes...we're not in Canada anymore!
After getting past OKC, the 40 narrowed down, and the traffic thinned out to close to nothing.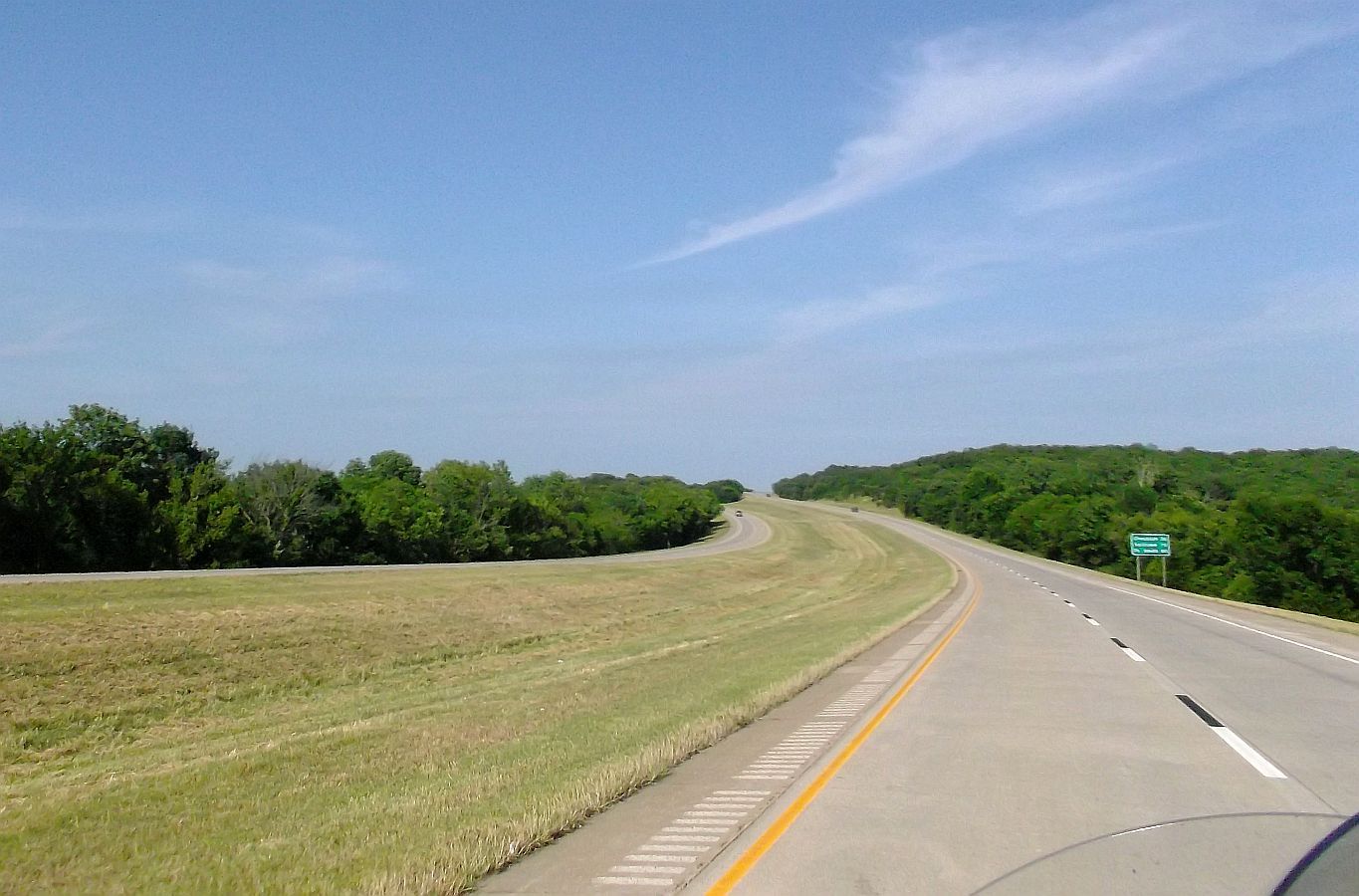 Put it on cruise at 78 mph, turned on the MP3 for the first time in thousands of miles, and sat back and enjoyed the ride.
Crossing Snake Creek, it was about this time that it started turning humid. To us, while riding, the same temps in humid weather feels much cooler than dry weather. I know many say that dry heat is better than humid, but Mary and I much prefer the humid heat.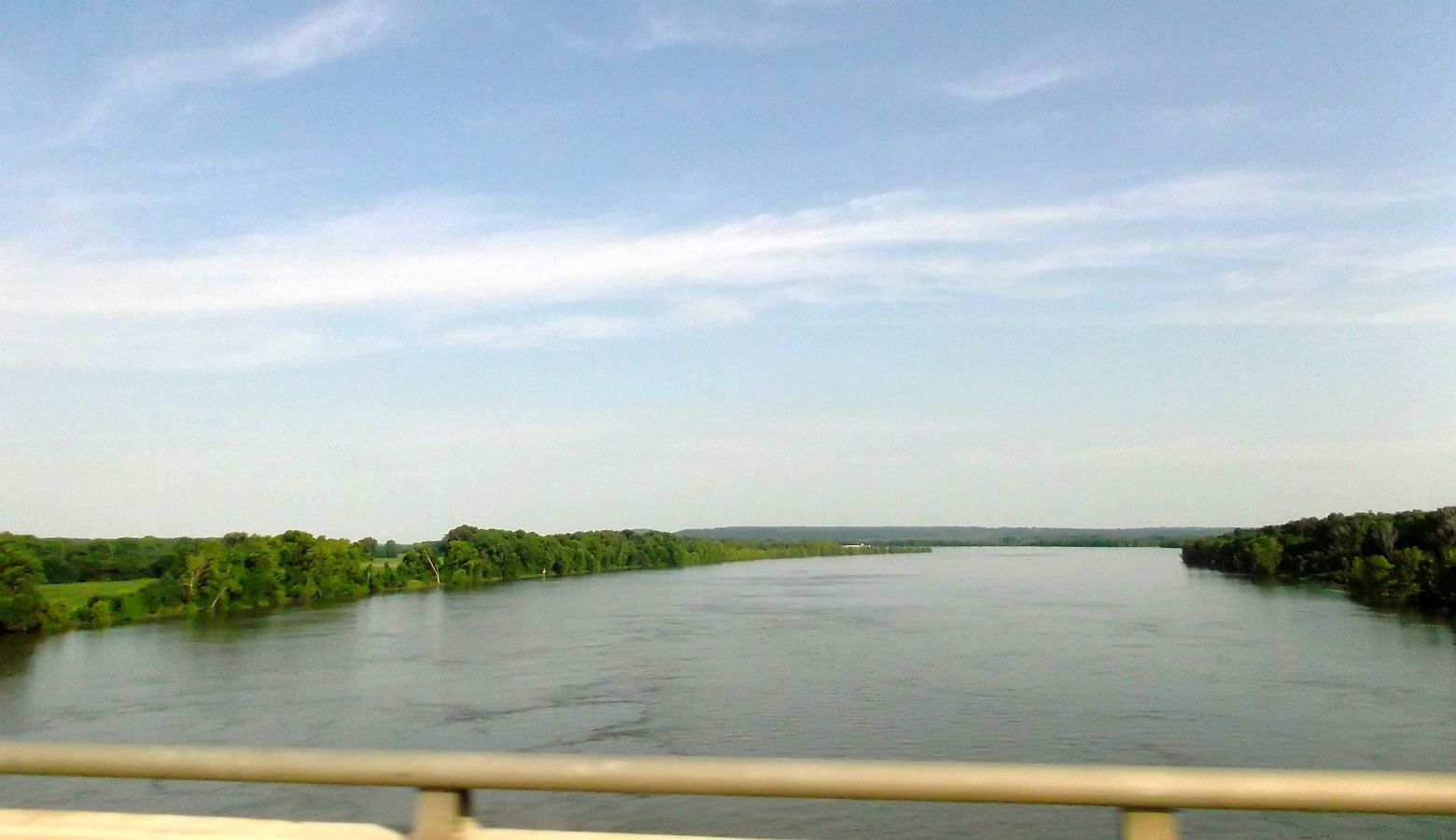 Rolling across that last bit of Oklahoma, we have the 40 all to ourselves.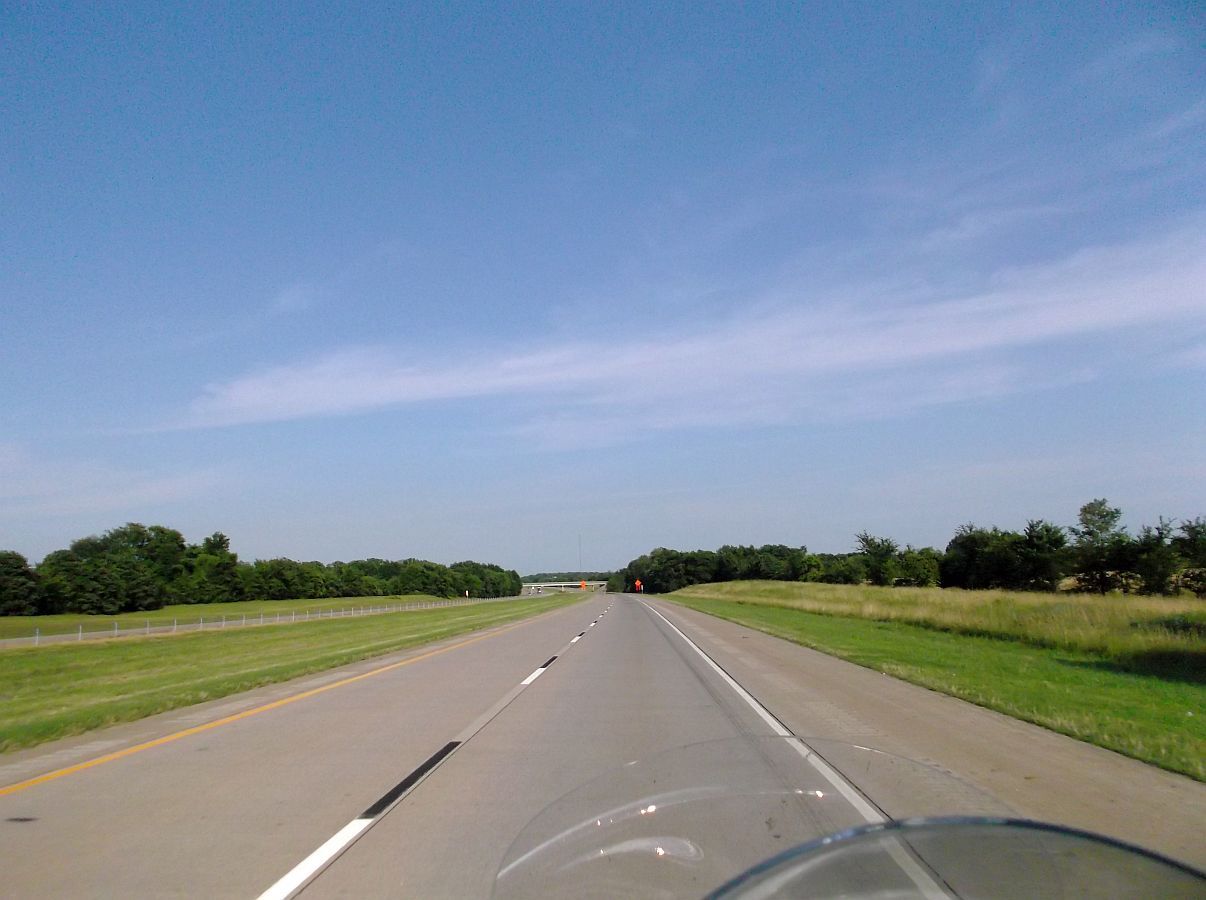 Crossing into Arkansas, our 3rd State for today.
Shadow pic!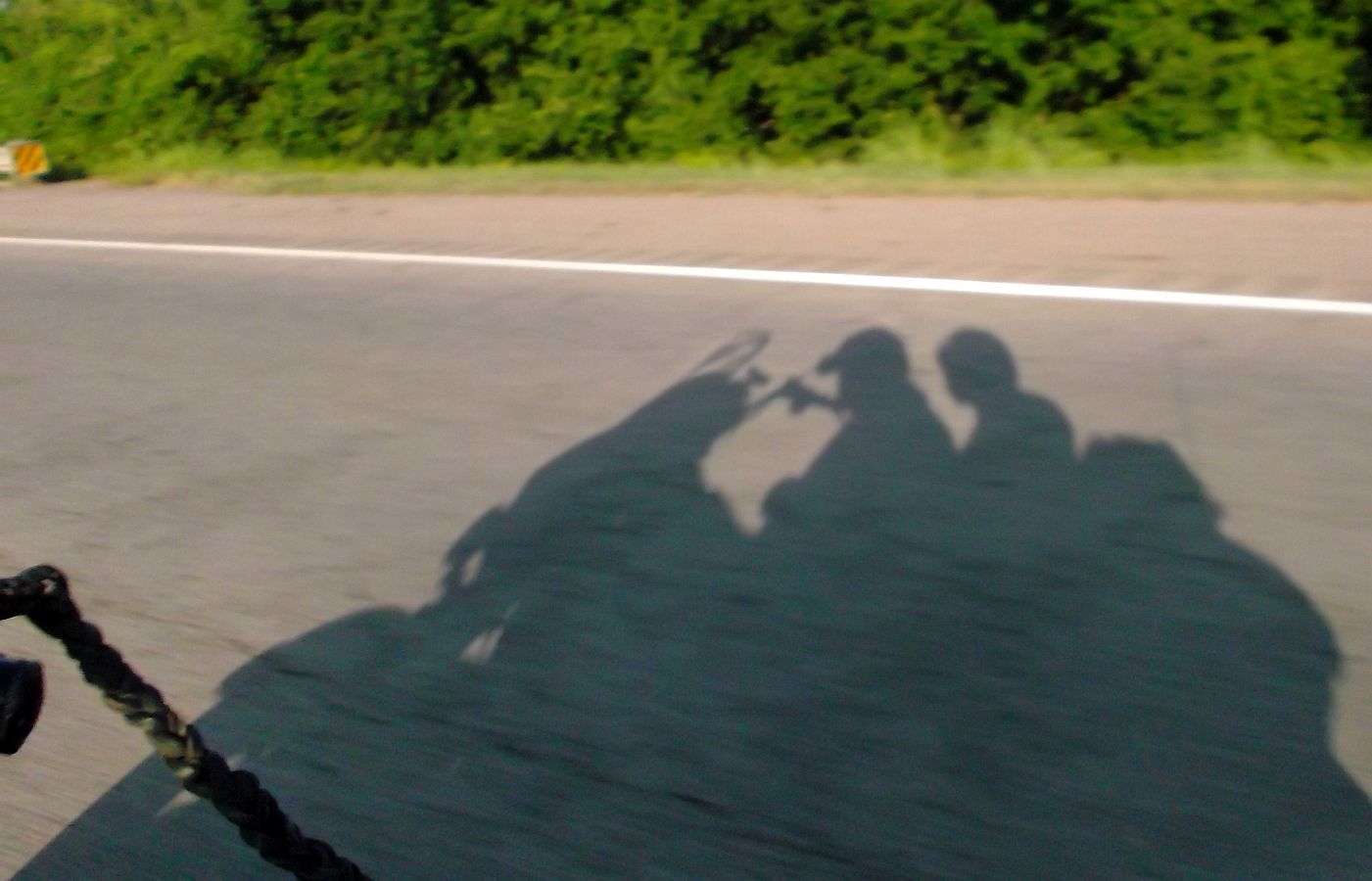 5 miles into Arkansas we decided to stop for the night. There's a Super 8 here, and that is Mary's favorite. According to the POI on the GPS it is another 2 hours riding to the next Super 8. So, Van Buren it is.
Today was a relatively easy day of 420 miles, tomorrow will be even easier, 350 miles to home.