Day 34 to Van Buren, AR
Day 34 to Van Buren, AR
We hoped to get closer to Little Rock today, but only made it as far as Van Buren. 420 mile day, 300 of it on I40.
At the motel in Borger, TX, punching in some waypoints on the GPS.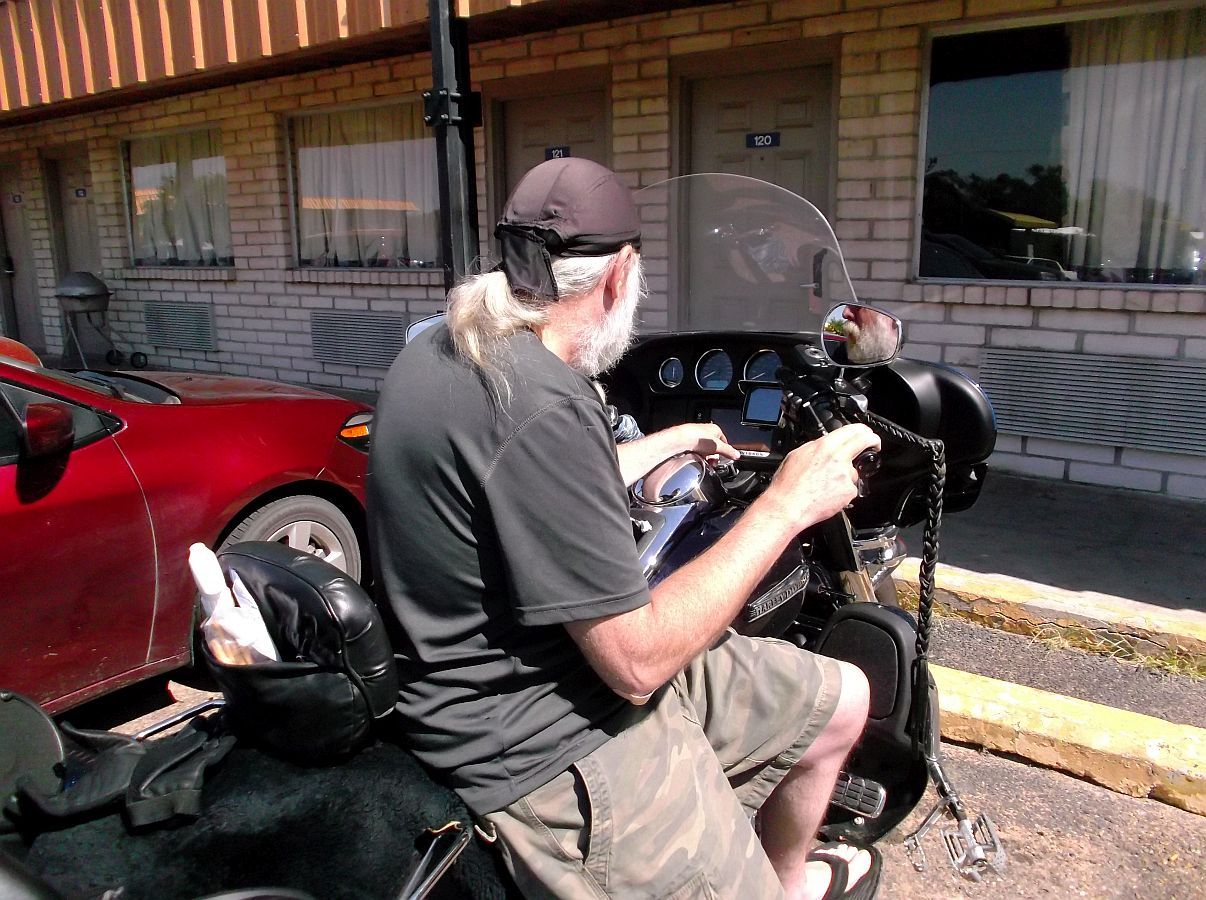 Rolling across about 100 miles on the 152 in Texas...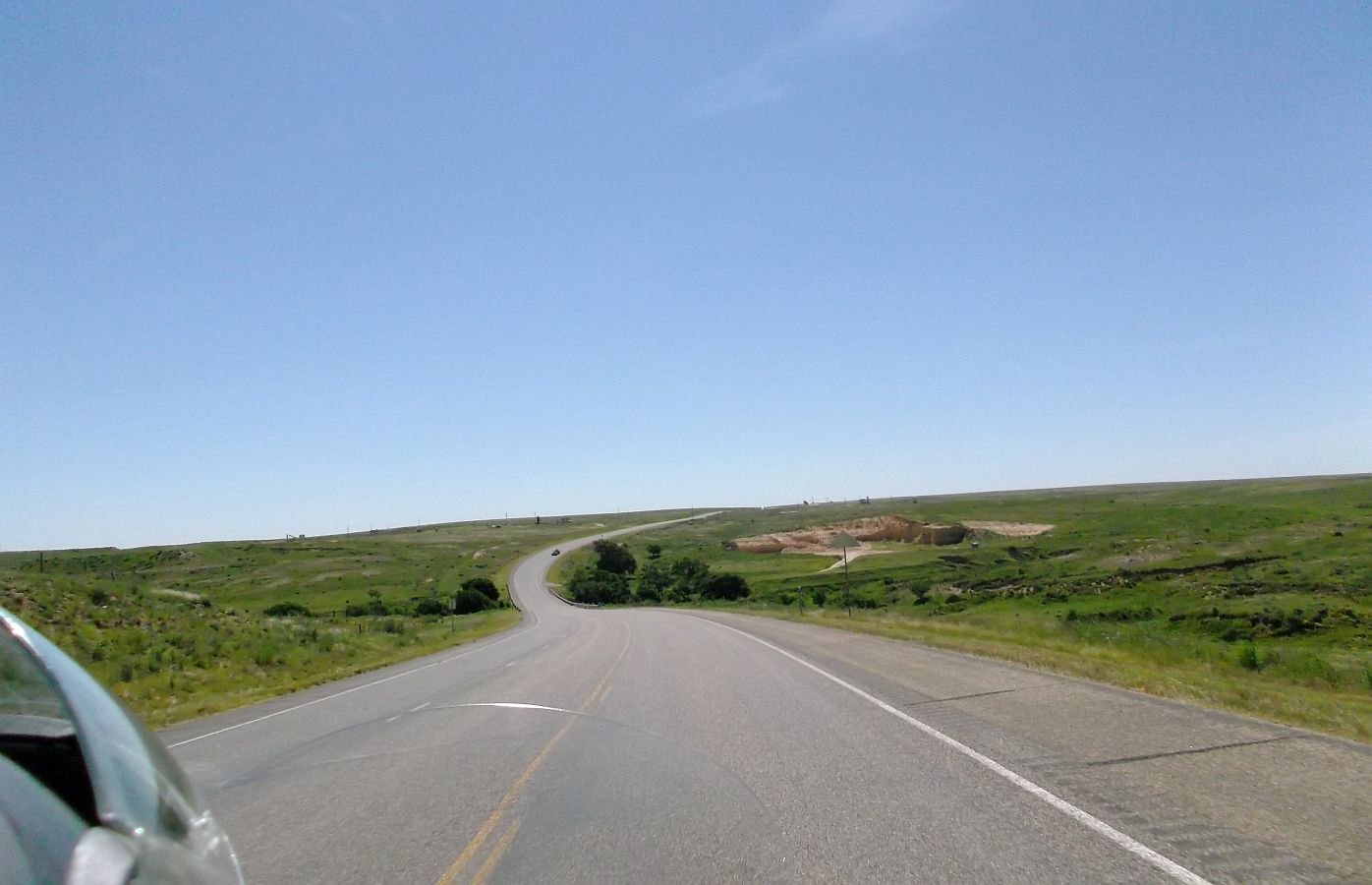 ...There's very little variation in the road or scenery, one of the most interesting things we saw was some pasture land under water...
...the nice thing is, that even on this 2 lane road, the speed limit is 75 MPH.
About 14 years ago Mary and I sold our hay farm...not this big though, and we did square bales...always interesting to us to see hay farms. lol
Entering Oklahoma!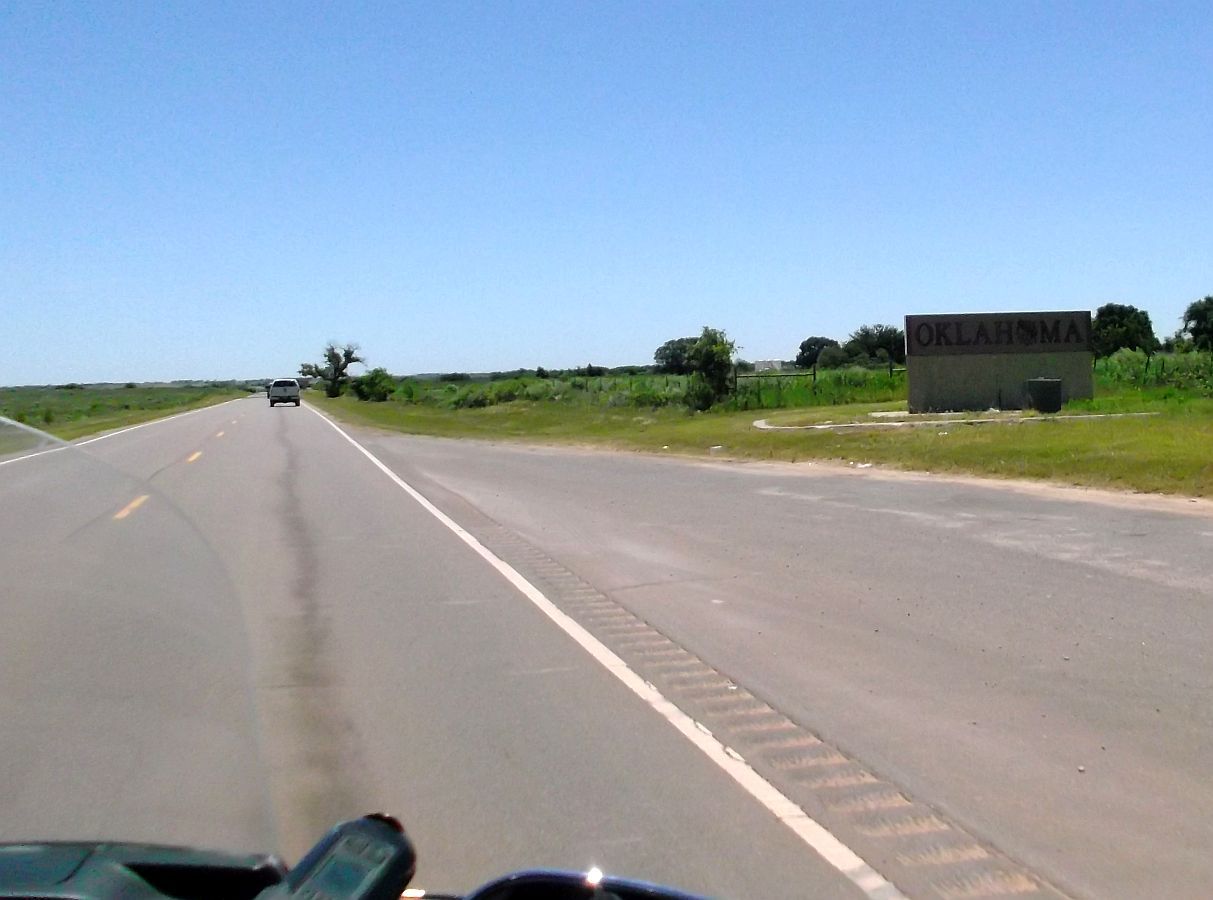 The 152 looks the same...maybe a little more hills, and a little more vegetation.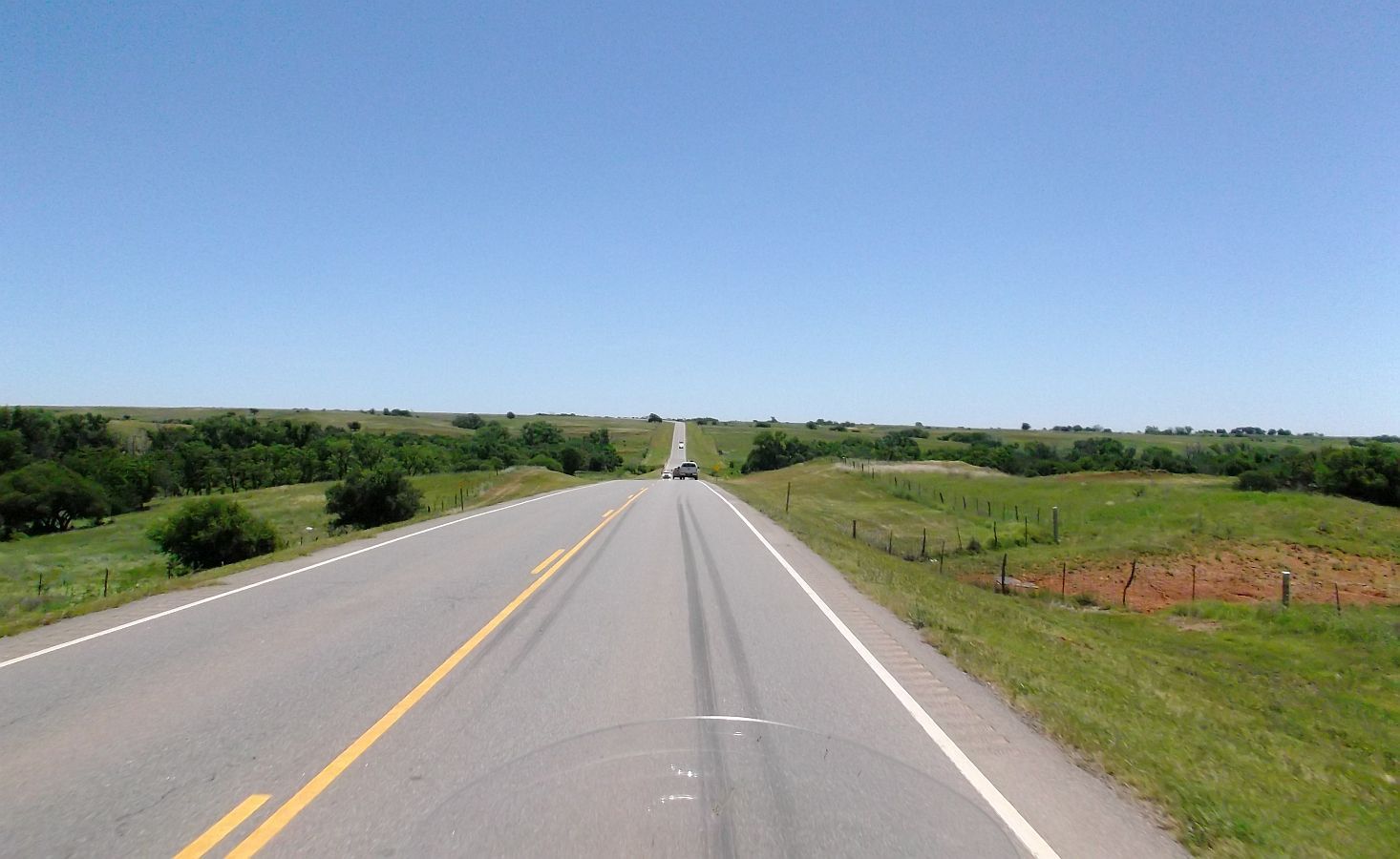 Soon after, we hit Elk City, where we were on Old Route 66 for a bit...
...before getting on I-40.
-I LUV XLF!-600 miles on I-40 will take us within 50 miles of home. We could've powered thru and made it home sometime tonight, but decided to take it a bit easier. End of the trip blues are setting in for me. Mary is ready to get back to her nest, but does not want to ride 13 hours today. lol
More in next post.